Satellite Mobile Phones to Take Overtake GSM Phones – Aroh
Mr. Andrew Aroh is the founding President of the Society of Satellite Professionals International (SSPI) Nigeria. He is a renowned Satellite Communication technology development expertise, and has hosted two satellite industry conference and Exhibitions in Nigeria since 2007. he spoke to chris alu in Abuja on issues in Satellite Communications in the country.
Understanding Satellite footprint
Good, the Footprint provides a picture of the signal that is received at a location in the country with respect to what effective Isotropic Radiated Power (EIRP) is from the satellite. This picture gives us a good idea of what areas of the country receive the lowest level signals and what areas receive the highest signals.
SSPI Nigeria in conjunction with its headquarters in New York (USA) creates and promotes programs that provide (General Services Administration Programs) professionals engineering services for all space related government agencies as well as the corporate events sponsors using or, offering satellite-based communications business services. The general services administration programs covers but not limited to the following areas regulations; strategic planning; concept development and requirement analysis; system design, engineering and integration; test and evaluation.
In the case of footprint, to ensure effective communications at all times, the designated side of the satellite that has the antennas attached to it is always pointed toward the area on the earth that a signal covers.
As system planners, it is out task to ensure that any earth station design introduced into a satellite communications system has the necessary virtue of giving reliable, high quality communications.
Whilst modern satellite antenna systems seek to improve the usage of the basic resources, a further requirement is that of re-configurability of the coverage while in orbit.
With this capability the antenna radiation characteristics will be subject to modification so as to change the coverage area to meet different traffic demands, modify the coverage area offer the satellite has been relocated in a different orbital location.
Provide discrimination against interference signals from varying locations.
A major factor in the development of modern communication satellite is the increasingly stringent requirements in terms of beam-pointing accuracy that must be met by the on-board antenna subsystem for some missions the required pointing accuracy cannot be met by the spacecraft attitude orbit control system (AOCS) control loop to involve an RF sensor, integrated within the antenna to be pointed, which serves to lock the beam onto a ground beacon, positioned within the required coverage zone. More sophisticated RF sensing techniques will become an integrate part of the design of most satellite antennas.
Satellite phones and GSM phones competing
Improvements in handsets have already taken place such that smaller, more streamlined terminals have been introduced to the MSS market. There are now satellite mobile phones that weigh less than 120g. Unlike the GSM handsets, the reliability of satellite takes away any inconvenience or worry of interrupted calls and lack of reception especially in urban areas and remote locations providing the advantages of easy mobility and seamless service beyond land-based telecommunication systems.
Competitively, Satellite Communications has more advanced wireless technology for personal tracking. A typical example is the Globaltracker –sport satellite GPS messenger and personal tracker. This is a small satellite/GPS hand-device that enables you to be in communication with family, friends and employees anywhere, anytime. Spot can communicate pre-programmed messages even where GSM does not work and your location can be tracked on the Globaltracker map.
Generally, market projections have shown that the satellite phones already incorporate GSM phones, so that very soon subscribers will prefer to buy satellite phones instead of GSM phones. The prices of satellite phones are coming down drastically to enhances its market competitiveness with GSM phones.
Aeronautical Satellite Communication
Despite an industry- wide downturn, aeronautical satellite communication services are gaining momentum. Offering aeronautical services can be a very sound business for service providers who own and operate a global network of ground earth stations.
Industry observers also are recognizing the value for aeronautical communications and other niche services where satellites hold a technological edge and provide a rare opportunity to turn a profit.
Aeronautical satellite communications service is a market that has been evolving for many years and may finally have come of age. Demand is growing, particularly among business travelers onboard commercial airliners. Roughly 70 to 80 percent of aeronautical services revenues come from commercial business passengers. Such users need to communicate instantly. As a result of this demand, an increasing number of airlines are upgrading their in-flight communications infrastructure. This demand is generating revenue opportunities for Earth stations operators, Equipment manufacturers and Content distributors.
Professionalism in the sector
A few years ago, Nigeria drafted a roadmap for the pursuit of focused space program.
The expert committee considered the preparation of the roadmap under two groups, namely – Satellite Development and Rocket Propulsion to arrive among others at the following:
Space related programs must be encouraged right from the primary to tertiary institutions in terms of space education and capacity building, so as to create a continuous pool of experts.
Space technology research and development of personnel must be encouraged in terms of adequate motivation. The expert committee noted the challenges of the space program but believed that a focused space program with these challenges would in due course position Nigeria among other nations of the world in knowledge-driven economy and leverage Nigeria among the committees of space nations. In support of the above motives, that SSPI Nigeria created SSPI Nigeria Student's chapters, mentorship forum, and SSPI student's satellite programs
We encourages start-up of student chapters in Universities, Polytechnics, Colleges and other tertiary institutions of learning all over Nigeria.
Service provision between Vsat and WiMax
The only way to measure efficiency and reliability in the global telecommunications market is the ability to provide world class Vsat and wireless network services to broad subscribers.
For satellite telecommunications, quality of service (QOS) is the same across the board, whether a business is located in the jungles or in the beautiful mega city.
This seamless uninterrupted world class service provision has become the bane of satellite communications; judging by the growing needs of subscribers who would want to enjoy.
Voice, data, video and other available communications services on a single network
Consider the typical satellite-based products such as modem, modem accessories, converters, transceivers, amplifiers and terminals. These products come in the range of equipment some of which range among the most efficient in specific industry areas like: the Low Density Parity Check Coding (LDPC) regarded as the industry's most bandwidth – efficient forward Error Correction (FEC), among others.
Today, there are satellite companies that have experienced extremely high demand for Vsat connectivity both in the metropolitan and rural areas. Such companies will continue to invest in new satellite capacity solutions, which are targeted at enhancing internet usage in the country at affordable costs.
For Wimax, the service provision is currently in C-band which is dedicated to satellite base stations and needed to provide Wimax technology. We all know the limitations of the current operating base stations in terms of power and quality of service. Wimax uses lien of sight (LOS) as well as near line of sight (NLOS) transmissions.
Unlike Vsat, WiMax lacks a clear edge and does not offer more friendly services as a one-stop shop to develop all needed services to any subscribers on one platform. People have talked about spectral efficiency, throughput (through OFDMA) as the two main advantages of Mobile WiMax. But consider the fact that the intelligent Mobile Gateway design is said to address existing limitations within the mobile network by providing voice and data convergence in terms of capacity, throughput, mobility, high availability through full redundancy, fault tolerant, self-healing capabilities.
Therefore considering the ARPU, Opex as well as Capex, then it becomes clear that the cost effectiveness moves to VSAT. In addition, there are a lot of features and standards that every Wimax provide has to support to be compliant
Position of Vsat in the Next Five Years
Vsat satellite data communications are not only strategic to the United States but to China and Nigeria. The great growth in the U.S. for Vsat broadband is now emerging in China and Nigeria. This is a stable satellite platform for numerous government and business applications that will enhance knowledge, productivity, and profits.
The architecture for a typical Vsat network employs a common hub and star topology. Interactive data communications can be addressed by properly engineered bi-directional satellite links that involve multiple transmitting earth stations.
The Vsat demonstrates that such networks are practical (e.g, easy to install and centrally managed), reliable (e.g, 99.9% availability) and cost effective (e.g., saving users as much as 20% over what an equivalent terrestrial network would cost).
Since 2005, Vsat systems have become attractive to smaller enterprises as well as for big organizations in Nigeria.
In the next five years, the bright spot in the Vsat market is the growth in revenue from applications. The convergence in communications services has provided a new lease of life for the (FSS) segment. Voice transmission is diminishing while data is expanding in a quantum basis. Today you can have one network like the World Wide Web IP that can carry not one application but many more. In a Mesh network you can communicate to any site without first connecting to a central hub site.
Growing Digital Divide
A clear digital divide exists between IT resources in African countries, where state-of-the-art networks, telephone, radio, TV, Internet, satellite are needed.
This divide demonstrates the differences in facilities for people to communicate, based on their geographic location, living standard, and level of education.
Even though access to communications resources increase each year, from a million Internet users worldwide in 1990 to five billion in 2010. This clearly requires a favourable regulatory framework, the creative application of new technologies especially Vsat satellite access solutions, creative content and services focused on local requirements, and the integration that will benefit all the people
The key for satellite service providers is to adjust to the specific end-user applications in fields such as government, education, and business.
The Global Market is changing in two ways; first in broadband via small, low cost terminals at Ku and Ka-band frequencies, and secondly in the high demand for satellite communications in homeland security and military applications. The trends are very clear; China will soon lead the U.S. with a strong support of broadband Vsat satellite technologies.
The convergence of communications services will convert the African market into the leading economic platform for worldwide economic expansion.
Terrestrial networks based on land transport systems will be seamlessly converged with advanced satellite based telecommunication network technologies.
The rapid introduction of wired line or wireless broadband transmission and the availability of low-cost computer equipment are essential for the success of the Africa region and Nigerian in particular.
About SSPI
The Society of Satellite Professionals International (SSPI) is an international professional development, member- benefit society serving professionals in the satellite communications industry, throughout their working lives.
Through the establishment of local chapters (such as SSPI Nigeria) SSPI furthers the purposes of the society at the regional level providing members with the opportunities to advance their careers through information sharing, outreach and professional networking, and promoting entry of talented students and new graduates into the profession thereby contributing to the growth and development of the communications industry regionally and the world at large.
SSPI Nigeria vision is to encourage the enhancement of professionalism in the satellite communications industry for members through creation, promotion and support of educational programs as well as the adaptation of the provision of telecom/broadcast services via satellite into the fast growing ICT market in Nigeria.
Challenges of Satellite Communications
For the Satellite Communication Industry, though existing geo-synchronous satellites are able to reach rural and remote areas, they provide slow internet connectivity because of their distance from the earth and they're expensive and fully subscribed.
SSPI Nigeria is aware that Satellite-based companies will soon deliver fiber like internet backhaul services using a constellation of medium-orbit satellite. This means that data can be quickly transmitted to and from even the most remote locations such as Inland Nigeria and Africa at large.
The satellite constellation will provide high-speed, low-latency backhaul services at speeds reaching into the gigabits per second.
NCC Arrests Man for Hacking into DSTV System
Nigeria Copyright Commission (NCC), has arrested one Mr Aliu Olalekan, for allegedly hacking into DSTV system and watching the channels free without subscription.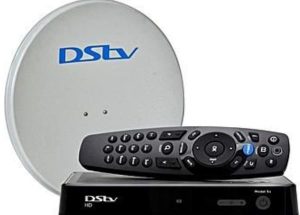 Mr Matthew Ojo, NCC Director in the Lagos Directorate Office said this while speaking with newsmen in Lagos, on Tuesday.
He said that the suspect used to watch DSTV channels free without subscription on his Android phone via an app which he downloaded on google play store.
"This suspect distributed the know-how to his telegram followers and on his blog with the aim of gaining more followers and viewership on his blog and makes more money through google ad-sense.
"The operation was based on surveillance which had earlier been carried out by the Multi-choice team and verified by a copyright inspector, " he said.
He added that the arrest was made in collaboration with a team of copyright inspectors led by the Head of Enforcement Department, Mr Charles Amudipe.
Others included; a team from Multichoice Nigeria led by Mr Umar Ibrahim and policemen from Lagos Command Headquarters, Ikeja.
Ojo said that the joint team conducted an anti-piracy operation at the premises of the culprit in Amukoko, Lagos.
According to him, the suspect was contacted on phone by a member of the operation team on the disguise of patronising him. "The suspect came out to meet the caller and in the process of discussion, he was apprehended.
"The suspect took the team to his resident. The squad paraded his one-room apartment and recovered his laptop and phones used in perpetrating the ungodly act. "He was arrested and brought to the copyright commission office for further investigation, " he said.
Ojo said that, on getting to the commission's office, the statement of the suspect was taken and the inventory of items seized from him taken. He said that investigation on the matter was still ongoing and if found guilty the suspect will be charged to court.
NCC, Digital Encode Support NITRA Innovative Tech Forum On Post-COVID-19 Strategies
The Nigerian Communications Commission (NCC), Nigeria's telecommunications regulator and Digital Encode, Cybersecurity and Compliance advisory company, have indicated interest to partner with the Nigeria Information Technology Reporters Association (NITRA), the national umbrella body of ICT reporters, as it organizes a forum that will x-ray the industry's future plans for ICT growth post pandemic era.
The event, slated to hold on October 15, 2020, will seek to discuss the needs for a fortified ICT sector after the COVID-19 era, and the level of preparedness of ICT stakeholders to embrace the challenge of being pivotal to the stability and growth of all other sectors.
A statement from NITRA National Secretariat in Lagos indicates that due to the pandemic and need to observe the COVID-19 protocol on social distancing, the event will be held via a Webinar.
This year's theme, "Multi-stakeholder Approach To National Recovery Post-Pandemic", is in line with the annual event's generic theme, 'NITRA Innovative Tech Forum', a contribution by NITRA to the development of Information and Communication Technologies (ICTs) innovations and policies in Nigeria.
Prof. Umar Danbatta, executive vice chairman, NCC is expected to deliver the keynote speech at the event and will throw more light on Federal Government's plans, programmes and policies on post-pandemic strategies using ICT.
Dr. Adewale Obadare and Dr. Seyi Akindeinde, founders of Digital Encode, while accepting to support the event expressed their readiness to offer their expertise in Cybersecurity for organisations to prepare against cyber- attacks with the new normal.
They will also highlight areas that are high risks that need fortification in terms of cybersecurity.
Speaking on the event, Mr. Chike Onwuegbuchi, national chairman, NITRA, noted that as the COVID-19 pandemic continues to leave its negative trails across the globe, economic reboot for countries will not only depend on how well they readapt to the new normal, but also more on their recovery plans.
According to him: "While the federal government has consistently expressed its willingness to set all policies in place to engender growth, and accelerated implementation of these policies, private sector firms have also shown great hunger for the task ahead in post-COVID-19 era.
However, the question that needs to be answered is whether all stakeholders are ready for the required task ahead."
The event will also offer participating companies opportunities to publicize some of their individual efforts at contributing to reacting a soft landing or lifeline for SMEs and other ancillary companies as the pandemic threatens their survival.
Digital Encode is a multi-award winning and leading consulting and integration firm that specializes in the design, management, and security of business-critical networks, telecommunications environments and other Information Technology (IT) infrastructures.
NCC Threatens Illegal Users of GSM Boosters with Arrest, Prosecution
Nigerian Communication Commission (NCC) has warned telecom consumers to desist from using illegal GSM boosters.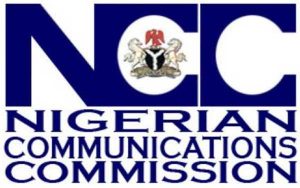 The commission also said that anyone caught using a GSM booster without obtaining approval of a duly licensed network operator will face arrest and prosecution.
GSM boosters are devices that transmit and receive telecommunications signals and can therefore interfere with other radio frequency equipment.
Ikechukwu Adinde, director, public affairs, NCC, said in a notice published on NCC website, that only licensed network operators are allowed to use GSM boosters.
The booster, also known as amplifier or repeater is made up of three main elements – exterior antenna, amplifier, and interior antenna.
They form a wireless system to boost cellular reception
"Members of the public should note that, willful interference with any wireless telegraphy is an offence under Section 16 of the Telegraphy Act, 2004,"it said
The agency said it will not condone any flagrant breach of this law.
It has also enforced measures to prosecute offenders.
Accordingly, monitoring mechanisms have been put in place and anyone caught using a GSM booster without obtaining approval of a duly licensed network operator will face arrest and prosecution.
"Any member of the public with useful information regarding the illegal use of GSM Boosters should contact the Commission on 09-4617000/7351 or send an email to [email protected]," the notice said.
"Individuals desirous of using GSM Boosters should note that they can only do so in conjunction with licensed network operators," it added.