Scientists Claim Discovery of Ivermectin, Drug that Kills COVID-19 in 48 Hours
Scientists in Australia have claimed to have found Ivermectin, an already existing drug that kills COVID-19 in the laboratory within 48 hours.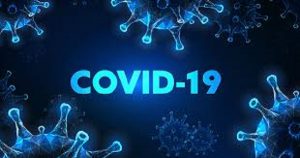 Ivermectin, is used to treat head lice and is available all over the world.
Researchers at Monash University claimed that a single dose of Ivermectin stops the SARS-CoV-2 virus growing in cell culture.
But the research is in its early stages and Ivermectin, an anti-parasitic drug, has not yet been tested on persons infected with COVID-19.
According to British tabloid Daily Mail, the next step is for scientists to determine the correct human dosage, to make sure the level used in vitro is safe for humans.
The scientists warned that it could take at least a month before human trials start.
'We found that even a single dose could essentially remove all viral RNA (effectively removed all genetic material of the virus) by 48 hours and that even at 24 hours there was a really significant reduction in it,' Daily Mail quotes Monash Biomedicine Discovery Institute's Dr Kylie Wagstaff as saying.
He added: "In times when we're having a global pandemic and there isn't an approved treatment, if we had a compound that was already available around the world then that might help people sooner.
"Realistically it's going to be a while before a vaccine is broadly available.'
The study is the work of Monash Biomedicine Discovery Institute and the Peter Doherty Institute of Infection and Immunity.
Ivermectin was discovered in 1975 and came into medical use in 1981.
It is on the World Health Organization (WHO's) List of Essential Medicines, the safest and most effective medicines needed in a health system.
The wholesale cost in the developing world for the tablets is about US$0.12 for a course of treatment.
Ivermectin is available around the world in its trade names Stromectol and Soolantra cream.
It has been used since the 1980s to treat and prevent diseases related to parasites in humans, pets and livestock, and works by paralysing invertebrate parasites.
Ivermectin is also a second-line treatment for scabies.
The pharmaceutical company that makes Ivermectin, MSD, has also been donating the drug to developing countries to treat the parasitic diseases river blindness and elephantiasis for the past 30 years.
When used at the recommended dose, Ivermectin is generally well tolerated. Some of the common side effects include diarrhoea, nausea, dizziness and drowsiness.
FG Hopes Methanol will Improve Economy
Dr. Ogbonnaya Onu, minister of Science and Technology, has said that the use of methanol will help improve the economy and provide jobs amidst COVID 19 and after.
The Minister made this statement during the final meeting of the cabinet committee to source funding for the implementation of the national policy on methanol fuel producing, in Abuja.
"With the full implementation of this product methanol, such will help improve our economy and provide jobs in line with the objectives of Mr. President to defeat poverty that has been on for years, create jobs for our citizens and most of all look inward.
"The COVID 19 pandemic has exposed weaknesses amongst many nations and has shown the world that science, technology and innovation (STI) remains key of developing nations. We recently, have seen nations running short of PPEs, face mask and other protective measures against the virus and everyone working judiciously hard to see how the vaccine can be created to fight this physical enemy in our health system, society, economy and way of life.
"Nigeria has tremendous potentials to truly become a great nation and COVID 19 in turn is a wake up call for us to start as a nation believing in ourselves and how to produce what we need basically as a people and this is where methanol comes in. If you recall, our nation has depended for long on commodities," Onu stressed.
He therefore pointed out the advantage of the use of the methanol stating that the chemical can be sourced for a thousand of products which are commonly used in schools, laboratories, etc. Adding that, this would help to diversify the economy in a way Nigeria can recover very quickly.
"It can be used adding 15% to the fuel making it economical, it is environmental friendly, cheaper to afford, use to produce power for electricity or generators in our homes, offices, schools, industries, etc. It can also be used for cooking which is cleaner and cheaper than the kerosene and also to save forest by not using the woods to cook and darken pots, to eliminate gas flaring, and another important fact is that it isn't injurious to our health and environment.
The FMST boss further said that a lot has been lost to importation making Nigerians stay out of job in the area of STI, "but that has come to an end because we will no longer export our natural resources in their native state and then they refine it and bring it back to us in a higher amount to buy. And so this meeting will help us achieve the result the Federal Executive Council (FEC) desires as a nation.
Barr. Mohammed Abdullahi, minister of State Science and Technology and the representative of  Mr. Bitrus Bako Nabasu, minister of environment, representative of the Group Managing Director of NNPC and many important personnel all graced the meeting.
Foreign Industrialists Plan $40Bn Investment Hub in Anambra
The sum of $40 billion is to be invested by foreign industrialists towards establishment of an investment hub in Anambra State, according to Chika Ibeneme, senior special assistant to Governor Willy Obiano on Media and Image Management.

The essence of this investment is to cushion the economic effects of COVID-19 and further arrest possible challenges that may arise from the effects of the pandemic in the state.
Ibeneme, during a briefing in Awka, said the investors would establish an Industrial Park that would accommodate housing estates, police station, school, and hospital among other economic structures, with the capacity of creating over 5000 direct and indirect jobs.
Ibeneme stressed that the multifaceted investment would be situated at Mgbakwu, Ebenebe, across Ezu River axis, in Awka North Local Government Area.
According to him, the $40 billion investment will be done in phases with a duration of seven years.
He said the investment would boost the state's Internally Generated Revenue, as well as the GDP of the state, geared towards making Anambra an industrial hub of the nation.
"Amidst lockdwn, Governor Obiano is still striving to further strengthen the economy of the state. The investors are coming due to the security architecture Governor Obiano has attracted.
"Indeed, the lockdown has brought out the best from Governor Willie Obiano. He is a man who knows the indices of managing an economy. He had prepared for for any economic challenges before he came into power.
"Because of this lockdown, there are little or no economic activities. The internally generated revenue and taxes decrease, but government expenditure like salary and overhead are not lockdown.
"So government continuous to make expenses without a comparable income generation factor.
"In Anambra State, government activities and expenditures are on monthly basis, without adequate internally generated revenue. Workers recieve their salaries, palliatives had been distributed and so on.
"Governor Obiano is able to actualise these due to strong economic structures he has put in place.
"I urge everyone to support the government of Governor Willie Obiano and adhere to the COVID-19 protocols for a healthy nation. A healthy citizen dwells in a healthy nation," Ibeneme concluded.
6 Ways to Protect Your Networks Against DDoS Attacks
A DDoS attack can happen to anyone.
In the past, it has hit Twitter, Telegram, GitHub, and the BBC. Whole governments, like those of Ecuador and Estonia, have had their websites knocked out by it.
This is not a rare threat. Every year, numerous organizations suffer from targeted DDoS attacks, launched at them by malicious agents from unknown locations. It causes their websites and networks to shut down and makes them lose millions of otherwise productive hours.
That's a lot of revenues foregone. In the United States alone, businesses lose $10 billion annually because of these incidents. And with these attacks growing in other parts of the globe, there's reason to be wary of the threat that they pose.
Your organization could be at risk, regardless of where you are.
But what are DDoS attacks? How do they work?
What is a DDoS Attack?
A DDoS (Distributed Denial of Service) attack is a type of DoS attack.
In a DoS attack, a malicious agent attempts to overwhelm their victim's networks with fake traffic. For instance, they could send a lot of false requests to the victim website. The aim here is to stuff the network so much that people with real requests cannot get through to the website.
A regular DoS is launched from a single user device. But in a DDoS, the human agent gains access to several devices (PCs or smartphones) by infecting them with malware, and use those devices (collectively called a 'botnet') to flood the victim's network with fake requests.
When a network comes under attack in this way, its servers will either fail to perform optimally or crash.
What are the Types of DDoS Attacks?
There are two general groups of attacks in this category:
Network Layer Attacks: this aims to clog up the pathways connecting your network. They make it difficult for genuine traffic (from customers or non-malicious visitors) to access the affected organization.
The scale of these attacks is measured in Gigabytes per second (Gbps). Assaults of several hundred Gbps have been reported, but anything above 20Gbps could knock out your network.
Application Layer Attacks: In this case, the attacker sends requests that require considerable resources to handle. They cause the victim's disk spaces and CPU to fill up with false logs.
What Motivates DDoS Attacks?
Here are the most common reasons why attackers launch DDoS assaults.
Extortion: They may ask you for a ransom in exchange for ceasing their attacks.
Cyber-Activism: Also known as 'hacktivism'. Certain groups strike at organizations that they believe aren't aligned with their cause (e.g. if they think the organization has a bad social or environmental record).
Competition: A competitor may be responsible for a DDoS attack launched at your business.
Lone Attackers: Some people may do this for other reasons, e.g. gaining the respect of a community of illegal hackers.
How Do You Protect Against DDoS Attacks?
You wouldn't want to waste days recovering from a DDoS strike, or lose substantial amounts of money in that period. Here are some steps you can take to prevent this from happening:
Design a Response Plan for DDoS Attacks
Document a response strategy for a DDoS attack. This should include ways to ensure business continuity even when a DDoS attack succeeds. Assign roles (for instance, a rapid response team) and establish communication systems that can be activated if this happens.
Guard Against Other Threats to Your Networks
Many cyber attackers are now using DDoS as a diversionary tactic. They could keep IT teams engaged with a DDoS strike, while they launch malware at your systems. This calls for vigilance on your part. Don't be so preoccupied with fending off a single threat that you forget to guard other posts.
Track Your Traffic
Use monitoring tools to track traffic. Monitor for possible spikes in incoming network traffic, and keep an eye on suspicious IP addresses when you spot them. Note that sudden, sharp, and unexplained rises in traffic could be a sign that an attacker is 'testing' your defenses. If the threat isn't checked at this early stage they may follow up with a major DDoS attack.
This measure isn't enough to keep malicious agents away. But it does let you prepare for a possible strike against your network infrastructure.
Set Up Network Security
You should have a combination of network security tools in place to protect against these strikes. These include firewalls, content filtering, anti-spam, and load balancing. Taken together, these should give you a moderate buffer against malicious traffic.
Update Your Systems
Your old systems could have vulnerabilities in them that DDoS attackers could exploit. By updating your system, you gain access to the newest defenses that your IT service providers have to offer and stay a step ahead of the vandals.
Work with an IT Security Solutions Provider
Unless you have a big, five-star in-house IT team, even your best efforts may fail to ward off a DDoS attack. That's why you need to work with an IT security services company that takes on this task and delivers at the highest level.
If you're in Nigeria, you can trust Layer3 to secure your networks against security threats. It provides this service to clients in several industries, including some of the country's top organizations.
Conclusion
Denial-of-service attacks are becoming more frequent. It's one unsavory consequence of an interconnected world—ill-intentioned actors can target victims from wherever they are in the world. Unless you have the right defenses and mitigating strategies, you may suffer major losses from these assaults.
Thankfully, there's help you can use. At Layer3, our team of experienced cybersecurity professionals can help you guard against these threats. Whether it's testing and vulnerability assessment, log management, incidence response, or a fully managed security service, you'll get the protection that suits your needs.
Would you like to get a robust defense against DDoS and other cyberattacks? Get in touch with us today via the contact channels here.