Sim Card Registration Delays NP
Implementation of number portability that will allow subscribers to change their service providers without changing their telephone numbers would have to wait until the process of Sim card registration is perfected, Nigeria CommunicationsWeek can now reveal.
The earliest Nigerians are expected to change their service providers which are not providing quality services without changing their numbers is first quarter of next year.
Dr. Bashir Gwandu, acting, executive vice chairman, Nigeria Communications Commission (NCC) said that Sim registration is priority for now.
According him, operators need to capture details of subscribers that want to port (change operators) to avoid somebody else porting another person's number.
He told Nigeria CommunicationsWeek that it is not the best interest of the industry to implement number portability while the process of Sim card registration has not been concluded.
Number portability is of immense benefit to subscribers as they can more easily change service providers without having to notify all their friends and contacts of a number change.
It was gathered that with review of the ongoing sim card registration process that now include capturing of both biometric and photograph of subscriber, the six month time frame for the process is no longer realistic thereby pushing implementation of number portability forward to next year.
Nigeria CommunicationsWeek recalled that the NCC has set up machinery to ensure the implementation of number portability.
Number portability upon full implementation will serve to: remove barriers to the free choice of service provider by a subscriber, ensure further increase in the level of open competition among network operators, and act as an incentive for service providers to improve Quality of Service and Consumer Satisfaction.
NCC has retained the services of KPMG Consultancy Services as consultants for the development of Regulatory and Technical Framework for implementation of NP in Nigeria.
SIPTEO Arrests 7 for Allegedly Cloning Prepaid Meters
Special Investigation and Prosecution Taskforce on Electricity Offences (SIPTEO) Northwest zone has apprehended seven persons in Kaduna, said to specialise in metre clonning, theft, vandalism.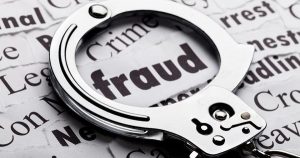 Parading the suspects on, Aliyu Bamalli, assistant superintendent of Police and zonal head of the task force, said two members of syndicate were on the run and being trailed.
Bamalli said the suspects were arrested following consistent reports of the activities of the syndicate.
The suspects arrested were Iliya Maigeri, Alex Zamani (chief cloner), Gambo Saidu,  Solomon Luka, Joseph Stephen, Monday Joseph, and Francis Ahmadu.
ASP Bamalli said the suspects cloned 13 metres from two units with same number, adding that the suspects were arrested in Barnawa in Kaduna South Local Government Area of Kaduna State.
"We arrested the syndicates following diligent investigation and manhunt, because we work with Electricity Distribution Companies to guard against energy theft," he said.
Jumia Extends Food Platform to Five more Cities in Nigeria
Jumia Food has expanded its food delivery service to five additional states in Nigeria as the company seeks to further drive the growth of online food and beverage delivery in the Nigerian market. The new tier-2 cities on the Jumia Food map are Minna, Benin City, Kaduna, Abeokuta, Kano, and Ilorin.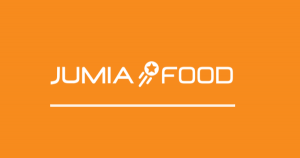 Massimiliano Spalazzi, Chief Executive Officer, Jumia Nigeria, said the extension of Jumia Food to these additional cities is part of Jumia's resolve to expand the growing popularity and thrilling experience of online fast food services to customers in all Nigerian states.
"The food industry is very relevant to the Nigerian economy. With today's covid-19 realities, the growing popularity of fast food, coupled with the growing trends for convenience, safety and value for money, has opened up opportunities for the food market in Nigeria.
As the leading online marketplace in Nigeria and Africa, it comes naturally to us to help drive the penetration of this service through our technology and reach of our logistics network. By doing this, we are also helping to explore the food segment of the Nigerian Agricultural sector which has the potential of huge contribution to the Nigerian economy,"he said.
In 2020, Jumia recorded a major service improvement in its existing footprints in Lagos, Port Harcourt, Abuja and Ibadan by increasing its speed of delivery, with an average delivery time as fast as 26 minutes in Port Harcourt, 27 minutes in Lagos, 28 minutes in Ibadan, and 30 minutes in Abuja.
Jumia's 2020 Nigeria Food Index report showed that the country's agricultural sector experienced a major boom in 2019, significantly responsible for the 90.23 percent contribution made by non-oil sectors to Nigeria's GDP.
The index further showed that the food and grocery retail market had total revenues of $44.9 billion, representing a compound annual growth rate (CAGR) of 8.7 percent in the last eight years.
The report also showed that overall grocery retailing continues to expand, as consumers seek comfort and convenience when shopping for food. The food segment was the most lucrative, with total revenues of $33.7 billion, equivalent to 75 percent of the market's overall value.
Tech4Dev Partners FCDO on Digital Literacy Training in Northern Nigeria
As part of the efforts to empower vulnerable groups in rural clusters in Northern Nigeria with the digital skillset required for the future of work and advanced learnings for the 21st century in Nigeria, Technology for Social Change and Development Initiative (Tech4Dev) and the Foreign Commonwealth and Development Office (FCDO) have signed a resilience training agreement to carry out the Basic Digital Literacy for Rural Clusters in Northern Nigeria.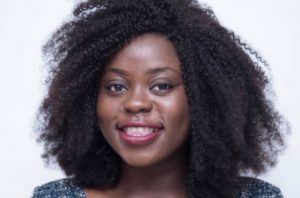 The program is meant to introduce learners in underserved communities and vulnerable groups in Northern Nigeria to digital literacy, with the intent of equipping them with the basic digital knowledge required to succeed in the 21st-century and the emerging new normal from the COVID19 pandemic.
The Basic Digital Literacy for Rural Clusters in Northern Nigeria program aligns with the Sustainable Development Goals 1, 4 & 10 (No Poverty, Quality Education & Reduced Inequalities). By investing in digital literacy for vulnerable people living in rural clusters in Northern Nigeria, allows for the reduction in the poverty index by increasing employability of the beneficiaries and closing the digital skills gap of needed in the digital economy.
The initiative is designed to directly impact 1,000 beneficiaries, over a twelve-week period in ten rural clusters, across ten states in Northern Nigeria. Targeting 50% of the beneficiaries to be vulnerable women and girls (aged 8-18; 45-65), 30% being Persons with Disabilities (PWDs) and 20% individuals of other vulnerable groups.
Speaking at the virtual media briefing, Diwura Oladepo, Executive Director at Tech4Dev reiterated the need to increase the number of digital literate vulnerable populations and people living in underserved communities in Northern Nigeria, in her welcome address during the briefing she mentioned that "it has become pertinent, especially on the path of the new normal, to focus on digital literacy allowing vulnerable populations to leverage technology for commerce, education, communication, improve their socio-economic recovery, pandemic resilience, and build a more prosperous future".
In the same vein, Idongesit Udoh, Head of UK Government's Digital Access Programme and Country Adviser, said that "Nigeria's National Broadband Plan, Nigeria's Economic Sustainability Plan as well as
Nigeria's Digital Economy Strategy have identified digital skills as key to economic prosperity for all Nigerians. With COVID19, digital literacy has become a must-have. Hence, the UK Government is once again demonstrating timely support not only for Nigeria's inclusive economic development but also in building effective COVID-19-related resilience. This project is already helping to close the digital divide, enable inclusive digital access and build communities' resilience to current and future pandemics."
According to the International Finance Corporation (IFC), about 230 million jobs in Sub-Saharan Africa will require digital skills by 2030. This figure is due to increasing use of technology and automation of jobs. At Tech4Dev, we prepare people for the future of work by creating opportunities for decent work through technology-based training, which include coding skills, deep tech skills, employability skills and basic digital skills.