SOLAD  Partners Quickteller, Paypoint to Expand its Digital Power Offering to Agent Banking Providers
Solad Power Group has joined the Interswitch Financial Inclusion Services Limited agent banking network, known as Quickteller Paypoint as a sub-agent.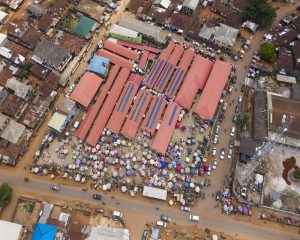 The move enables Solad to digitise collections and provide existing energy customers with a broader range of financial services, as part of the company's strategy to build a fully integrated digital power-as-a-service network.
Solad will progressively integrate its sites into the agent network, beginning with its operations in Ogun State, digitising the customer experience and using power supply as the foundation on which Solad customers will be able to pay for more than 5,000 different services at Solad customer service centres. Services will include cash-in cash-out, bill payments, and other agent network related activities.
As more Solad sites go live, they will be added to the Quickteller Paypoint network ensuring that these services are available to all Solad customers.
Commenting on the agreement, SOLAD Power Group Nigeria CEO Yewande Olagbende said: "Solad has connected more than 10,000 small businesses with reliable, affordable power and we can now begin to supplement the customer relationship by providing additional value added services in some of our locations.
"This is part of our long term ambition to build a fully integrated digital power-as-a-service network that is able to develop and deliver a range of services alongside our power distribution infrastructure. We look forward to rolling out more sub-agents as our network of projects expands. "
Expanding on SOLAD's digital service ambitions, SOLAD Power Group CEO Denis O'Brien said: "SOLAD has a unique proposition, in that we are delivering innovative power solutions using clean energy to communities that desperately need it, but we recognise that power alone is just the beginning.
"By digitising the customer service experience and integrating into other service providers we can use power supply as the entry point through which a wide range of digital service propositions can be provided.
"The more we learn about our customers' needs and preferences, the better we will be able to design and deliver service propositions that meet their unique circumstances.
"Our pilot site in Ogun state, in partnership with Interswitch, is our first step in delivering these connected services. We have a firm belief that a mobile led approach will help thousands of business owners across our platform."
Welcoming SOLAD to the Quickteller Paypoint platform, Titilola Shogaolu, Divisional CEO at IFIS stated that the addition of SOLAD helps IFIS unleash its value proposition to the energy sector especially mini-grid and off-grid segments.
Payments and collections have become more convenient for both agents and customers alike. "We are excited about the partnership with SOLAD and believe that with our platform, customers utilizing SOLAD services nationwide in the long term will enjoy seamless ways to pay for electricity services", she said.
Solad has existing expansion plans to install mini-grid solutions in 12 more markets across the South West of Nigeria over the next 2 years, adding more than 20,000 small businesses to its network.
The company is a participant in Nigeria's Rural Electrification Agency (REA) Mini Grid and SHS component under the World Bank backed Nigeria Electrification Project (NEP).
Established in 2017, SOLAD is an investor in and operator of distributed energy solutions that deliver clean, reliable, and affordable power to unconnected, or underserved businesses, services, and homes.
We believe that delivering clean, reliable and affordable power to the hundreds of millions of African households, service providers and businesses that are currently not connected to, or are under-served by the grid, has the potential to have an unrivaled social, economic and environmental impact on the continent, catalyzing growth and driving inclusion.
IFIS is a licensed Superagent by the Central Bank of Nigeria. It is the subsidiary within Interswitch Group that has the mandate to accelerate and deepen financial inclusion in the country by acquiring agents nationwide that will deliver electronic payment services to meet the needs of the unbanked, under-banked populace in the country.
IFIS partners with financial service providers, merchants, billers, and other organizations across various industry verticals with the aim of increasing their efficiency and outreach through its network of human service interfaces (agents) who render financial, non financial, social services transactions at their respective locations via the Quickteller Paypoint brand.
Network Outage: MTN Speaks of Measure to Prevent Further Disruptions
Mr. Karl Toriola, chief executive officer, MTN Nigeria, has again apologized to customers over the recent over outage connection that left customers stranded.
In a recent video message, Toriola also announced a compensation for the customers.
Toriola said: "Recently, we had an outage that left our customers without a connection for several hours. On behalf of the entire MTN team, I want to start with a heartfelt apology. We are truly sorry for the disruption this caused for so many in our MTN family.
We know that millions of people rely on us to stay connected to their loved ones, to manage their businesses, to coordinate their lives. We take that responsibility and privilege, very seriously. That's why we are putting new measures in place to make sure we never experience anything like that again.
"Our technical teams have traced the cause of the problem to an error that shifted all our 4G customers onto the 3G band. This overloaded the 3G band, causing a domino effect that impacted the whole network. Our engineers were able to resolve the problem.
I know that recently, other technology companies suffered outages. I want to reassure you that last Saturday's (October 9) event is in no way connected to those. This wasn't sabotage, it was a regrettable error.
"While we work to strengthen our network to prevent further disruptions of any kind, we wanted to find a way to say sorry; something more than extending the validity of all time-bound plans by 24 hours, which we did as soon as service was restored.
"So, while we can't give you back the time you lost, we can give you back what you spent yesterday. Every customer on the MTN network has received a refund for the data and airtime that they used between 12 noon and 7:00 pm yesterday. We hope it shows how much we value our customers. You truly are our most important focus," Toriola added.
National Security via Satellite: (3 of 3; Concluding)
By Andrew Aroh
Satellite communications can play an important role in national security.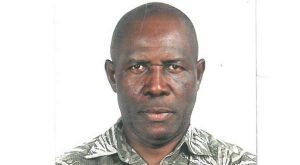 The role of this technology is better understood today on the front lines in particular where the following prefer to have robust and redundant communication links close at hand:
Law enforcement personnel
Incident commanders
First responders
The committee on national security has many priorities but need to begin to examine the role that Satellite technology plays in our economy and Security.
The question is:
Has the National Security Team and its affiliated agencies already use satellite technology and commercial satcom for a range of national security related mission?
The answers are:
An approach that is more focused and coordinated across agencies and authorities would allow a better and more cost-effect use of satellite across the national security establishment.
The government should create a forum where its needs and the private sector's capabilities can be examined on a regular basis.
Lately, the National Emergency management Agency (NEMA) has became n enthusiastic use of satellite communications.
In NEMA's disaster field office operations, Satellite based voice, data and video-including full motion video-can be uplink to remote offices in effect matching a fixed facility NEMA office.
NEMA is familiar with the cospa-sarsat for voice services and a data only satellite capability is available with virtual private Network tunneling, but this system is very limited in terms of bandwidth and does not provide digitized voice or video.
NEMA needs to upgrade its communication facilities:
MERS:
This is a Mobile Emergency response support involving transportable C-/Ku/Ka-band system in additional to NEMA's vehicle mounted systems.
This system allows us the flexibility of supporting more independent locations simultaneously, and greatly reduces response time to distant locations due to the ease of air transport versus driving.
NEMA needs to provide L-band capabilities to its earth stations for up to date requirements.
NEMA needs to acquire several DBS system that will be used to provide network connectivity to co-located disaster support staff other than NEMA, including state and local government personnel along with the support staff from other agencies such as the Environmental protection Agency.
An independent body once conducted a lengthy assessment of the nationwide Emergency Alert System (EAS) and the possible use of satellite technology emerged as a key component in the list of recommendations. This recommendation has come about because satellite technology:
Can be used to deliver an EAS message very quickly (within seconds).
Is very reliable
Has available high levels of security.
Does not have the geographical limitations of today's EAS system.
Satellite delivery of EAS alerts will be the preferred delivery methods within the next few years. What measures are necessary to provide the required facilities?
Satellite facilities currently exist in nearly all radio, television and cable system for the purpose of delivering network feeds. These systems with proper coordination could easily be configured to carry EAS traffic.
Once enough broadcasting facilities are provided, state emergency management agencies and other agencies convert to satellite delivery, the Nigerian communication commission (NCC) will act accordingly.
Professionals lead the way in working with public television stations in development of a hybrid system using satellite and IP data casting technology.
The National Security Team need to evaluate Satellite-based messaging and alert system such as EMNET (Emergency Management Networking) to be deployed all over the 36 states in Nigeria.
Satellites: Enabling ports and ocean's offshore links when it comes to protecting seaports and coastal zones, the nation's maritime administration and safety agency and authorities are routinely in touch via satellite with vessels under way and remote shore-based users using both voice and data links.
Satellite plays an important role in navigation and the maritime agencies search and rescue operations as well.
The maritime agency is constantly in search of smaller mobile terminals for ships less than 30 meters in length.
IP demand-oriented networks is a direction in which the maritime authorities and agencies are trying to head.
Satellites are a must setting up response centers until more permanent means of communications can be put in place, if any.
Satellites are a must for remote, disadvantaged users for access to critical information.
The maritime authorities and agencies need to frequently demonstrate how they can use satellite technology effectively in a variety of emergency response scenarios, sometimes acting as a facilitators in order to assist other agencies.
Response teams need satellite during emergencies to facilitate other state department and agencies with accessing databases and with the integration of various non-interoperable radio communications.
 CREATING ADVANCED TECHNOLOGY RESEARCH CENTER:
With the growing emphasis at the presidency and elsewhere on a rapid response squad to emergencies and terrorism, projects such as:
Disaster response and emergency medical services (DREAMS) are meant to explore ways to use Satellite links to meet a number of needs.
This advanced mobile medical communications and remote treatment concept revolves around the availability anywhere of two-way video, audio and data communications in ambulances, military vehicles and remote hospitals.
The project involves using Ku-band/Ka-band hub terminals, commissioned and fully operational to plan a series of experiments that will operate between facilities at different hubs.
Those experiments will operate IP over DVB bi-directionally.
The end goal is to deliver IP over DVB to the ambulance (mobile) node in order to dramatically reduce the cost, footprint and power requirements of the data receiver on the ambulance. A typical configuration supports fully duplex data rate of 2.048Mbps
Testing need to be conducted on the ambulance terminal with the hub in various configurations such as 2.048Mbps (E1).
Another role of Satellite equipped specialized vehicle involves rapid telecom infrastructure restoration at remote locations.
This may involves hub terminal addiction of the office of Emergency Management and Communications. Purchasing a small slice of dedicated Satellite bandwidth to support the vehicle and subsequently buying a larger slice in coordination with other entities is ideal.
Satellite Technology enabling Airport Emergency Communications:
A new Satellite equipped mobile command post (MCP) supports an operating team of a dozen people which can remain on scene for as long as a week with Satellite based video conferencing and remote database access, among other things.
The vehicle is intentionally designed with some generic components to allow responders from various departments including national security team to be able to use the vehicles capabilities.
Dual Satellite phones are onboard the vehicles in case cellular phone services crashes or degrades.
Via IP date transmissions over Satellite, MCP personnel can maintain contact with the fixed facility Emergency Operations Center (EOC), beaming back everything including:

Email
Photos
Closed-circuit television feeds
A forward looking infrared camera feed in instances where visibility on scene is impaired by smoke, for example.
LAW ENFORCEMENT NEED TO WARM UP TO SATELLITE:
The Nigerian Law Enforcement community needs to be on the frontline when it comes to national security.
In large rural border state in particular, the use of Satellite technology is becoming increasingly common and widespread.
A state police for a start may begin by equipping about 150 vehicles with Satellite delivered data communications. Through this means a state police stands to slash its data cost by 50 percent by ending the routine use of messaging from officers in the field.
And as for new Satellite based solutions impacting operations for national security agents, the use of remote video feeds are required.
The Satellite industry in Nigeria is watching and evaluating how to implement those for national security as time progresses.
Definitely, at a time when an organization is not able to replace equipment at one time, any changes will have to be phased in to improve services.
1At the state level, the state patrol can begin to use trucks/vans equipped with two-way Satellite terminals to perform commercial vehicle enforcement tasks.
The national security teams need to look at replacing its current systems with systems that will allow communications while a vehicle is in motion. The cost of purchasing and maintaining the systems is easily offset by the benefits in terms of improved communications, and the sharing of valuable data with out-of-state personnel.
At the senate, many experts see the role of Satellite technology as a work in progress that for numerous reasons does not necessarily occupy a top slot on the national committee priority list. While I am sure that satellite technology has a role to play in national security, it is probably not a special role that the senate committee on national security should go out of its way to support just for the sake of going high tech. This is because most of what we need are:

SENSORS
Good computer databases
Such hands-on technologies
Patience
Taking full advantage of Satellites to date.
Taking full advantage of numerous capabilities across a very broad spectrum that could be very helpful.

National security via satellite should not be a surprise to anyone judging by the events of today. This should be seen as the biggest reorganization in our 61years as a nation as well as the most complex problem requiring a very complex integrated set of solutions that the nation has ever had to face.
As you can see, there is urgent need for the national security team and other state and local agencies to start using satellite technology more frequently along with other telecom and emergency response assets. The Nigerian Communications Commission (NCC) need to act fast to facilitate these involvement.
When all is said and done, given the need for rapid access to vast information resources that can be updated in real-time. It is the incident commanders on scene who probably benefit the most by having a varidly of communications link close at hand. In many instances, a fixed mobile Satellite link should be viewed as a necessity, where the emerging global mobile personal communications (GMPCS) by satellite terminals are compulsory for national security.
CONCLUSION:
With the recent occurrences in Nigeria, including manmade and natural disasters, the National Security should be seeking Satellite solutions for its various agency needs for:
Border patrol
Command operations
Control activities
Emergency response operations
This is because Satellite enables those in a crisis situation or ones that are preventing one, to execute directives as soon as possible.
There are three areas where commercial satellite technology can significantly play a role:
Communications
Remote sensing
Data information services such as weather
Andrew Aroh is President SSPI Nigeria
#AfriTECH2021: Galaxy Backbone Determined to Boost Cloud Infrastructure – Abukakar
Prof. Muhammed Abukakar, managing Director and CEO, Galaxy Backbone Limited, has expressed the company's preparedness to provide ICT infrastructure and services to public institutions and the underserved communities in Nigeria.
Galaxy Backbone is a public enterprise of the Federal Government of Nigeria incorporated in 2006 with the primary mandate of setting up and operating a unified Information and Communication Technology (ICT) infrastructure platform that addresses the connectivity, transversal and other technology imperatives for Ministries, Departments and Agencies (MDAs) of the Federal Government.
Abukakar was speaking on 'Boosting Cloud Infrastructure for Digital Economy via Partnerships' through a representative, Mr. Timi Fadeyi, head DataCentre at Galaxy Backbone Limited, at the (hybrid) Africa Tech Alliance Forum (AfriTECH2021) organised by TechEconomy.ng in Lagos (Nigeria) recently.
The Managing Director while streamline digitisation aligned with Bill Mcdermott SAP CEO who said: "Complexity is an obstacle to digitisation. To get the most out of the new world of digital business, you have to run SIMPLE."
The trend of the new world
He said that the trends of the new world include hyper-connectivity, cloud computing, a smarter world and cybersecurity. These can be considered as four pillars necessary to drive digitalisation using infrastructure which will be used to service the community.
The realities of the digital economy as outlined by Abukakar the undeniable facts that digital economy is real and here to stay; "you have to embrace, innovate and thrive through it".
He told the participants that reimagining your organisation cannot be overemphasised in this era.
"We need to work smarter, faster and simpler – a combination of a hybrid mode of working and harnessing relationships; virtual, physical, both.
"Artificial Intelligence is reshaping value chains, industries, communities, countries and the works entirely. You also need to secure your data; secure your entire digital experience, a combination of technology and you
Accelerators of the digital economy
Continuing, the Galaxy Backbone boss said, "To every action, there's indeed a reaction. The digital economy keeps growing and transforming".
Several components influence this growth and Abukakar summarised these thus: "The customer experiment which is driving the changes visible on different platforms; the core business processes on platforms that are smarter, faster and simple; smarter and engaged workforce to prevent different levels of possible disconnections; supplier-partner collaboration has never been this critical for an enhanced digital economy; and cloud harnessed Internet of Things and assets to drive real-time insights and new business initiatives.
He also said that cloud investments must be channeled right to enable an increase in revenue
The cloud and the digital economy
"The cloud is the preferred 'currency' for digital transformation and for reducing the initial cost of ICT infrastructure acquisition.
"Cloud computing is gradually reducing the downtime in public service delivery, increasing government and citizen engagement. It enables agility, flexibility, connectedness and the opportunity to scale your business", he added.
Abubakar noted that with the help of the Ministry of Communities and the Digital Economy led by Prof. Isa Pantami and support from the National Information Technology Development Agency (NITDA) and the National Communications Commission (NCC), Galaxy Backbone is well-positioned to provide ICT infrastructure in a way that both parties — governments, institutions, NDAs among others can benefit.
Meanwhile, he said that the pillars that drive the mission of Galaxy Backbone include; to becoming the leading enabler of digital inclusion in Africa: Provides state of the art digital infrastructure and services for a digital Nigeria; to align its operations with government priorities; promote data sovereignty and security of government data, amongst others.
"Galaxy Backbone improves long-term financial sustainability, customer satisfaction, improve satisfaction, adoption and confidence in digital services
"Enhancing the digital economy through partnership, GBB provides its data services from two major locations including Abuja and Enugu. Data lost at one centre can be recovered at the other. This can be described as a data continuity solution", he said.
According to Abukakar, data sensitivity determines which data centre to be used. This can be a virtual data centre, computing pool, resource pool; storage resource pool, elastic cloud server, among others.
"Economies of scale is an important factor to be considered that allows you to save a lot while running your own infrastructure," he concluded.