Spectranet Appoints New CEO
Spectranet, Nigeria's leading 4G LTE and broadband Internet services provider has appointment of Mr. Ajay Awasthi as its new Chief Executive Officer.
Ajay takes over from David Venn,who has been at the forefront of building Spectranet into a leading broadband Internet service provider in Nigeria, offering faster, affordable and reliable internet solutions to Nigerian homes and offices.
With over 17 years' experience working in top positions in India's telecommunication's industry, Ajay looks forward to leverage Spectranet's commitment to its customers and stakeholders and make its high quality, high speed broadband services widely available to more internet users.
Speaking about his appointment, Ajay said, "I'm delighted with my appointment as the Chief Executive Officer of Spectranet.
"We shall continue to introduce innovative solutions that will boost our service offerings as a leading Nigerian brand and endear us to individuals, families and businesses.
"It's our endeavour at Spectranet to offer faster, affordable and reliable high speed broadband connectivity to our customers.
"We will continue to sustain our commitment to provide high quality broadband services and help bridge the digital divide by reaching across to many more Nigerian families and businesses".
Ajay, who comes from a Sales & Marketing background, has a rich experience creating demand through marketing innovations, setting up multi-channel distribution network and running optimized business operations.
An alumnus of the prestigious Indian Institute of Management, Bangalore, Ajay is a strong believer in the power of distribution and customer service in building a sustainable customer franchise through superior levels of service quality.
David Venn, Speaking at the official handing over ceremony, commended the shareholders, management and staff of Spectranet for the opportunity to serve the company.
According to him, Spectranet is now well positioned to transform the quality and availability of Internet service offerings across Nigeria.
OurTv Cancels Monthly Subscription, Offers 18 Free TV Channels
OurTv, the recently launched digital television service is offering 18 unique and exciting channels absolutely free.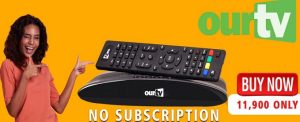 At just N11, 900 for the decoder otherwise set top box, a subscriber can enjoy a life time of free channels.
The free channels are: Our Movies (Nolly); Our Movies (Globe); Our Music; Our Series; Yotomi tv; Our Sports; Sportify; and Speed Factor.
Others are: Health and Wellness; Zamani tv; Kids Channel; Smillie tv; Our Kiddies; Catholic Tv; The Church tv; Aljazeera; AIT; and Channels tv
OurTv is promoted by Trefoil Networks Limited licensed by the Nigeria Communications Commission (NCC) and the National Broadcasting Commission (NBC) to provide a mix of services including ICT, broadcast, network and internet solutions.
Mr Onochie Amasiani, managing director of Trefoil Networks, said the new satellite TV is a hybrid platform that offers completely Free-to-View channels with no monthly subscription, PVF and IP to watch YouTube and other Over-the-Air.
Amasiani,  said that "We started the journey some years back and has culminated into what we are all proud of and to be associated with it.
"We know there are various players in the market but OurTV has a unique value proposition, which every Nigerian, home, family and business will be proud to associate with. Every Nigerian home will ask for OurTV for entertainment, relaxation, news, education, kids, and for everything you value from Television." He said
According to Amasiani,  "OurTV is the first and only H265 DTH platform in Africa with over 18 unique and exciting channels. Protected by Verimatrix VCAS."
OurTV is a hybrid platform that offers completely free-to-view channels with no monthly subscription, PVR and IP capability to watch Youtube and other Over-the-top (OTT) services.
Reps Ask Multichoice to Suspend Tariff Hike
House of Representatives has directed Multichoice Nigeria, owners of DStv and GOtv to suspend the recent 15 percent increment in all their cable packages with effect from Monday this week.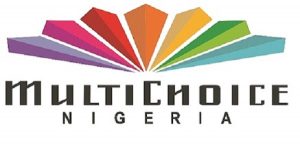 The decision followed the adoption of a motion sponsored by Mr Chinedu Ogah at the plenary presided by Speaker Femi Gbajabiamila.
In effect, the House mandated its Committee on implementation of pay as you go tariff (PAYG) plan by broadcast service providers to probe into the issue and report back for further legislative action.
Ogah while moving the motion expressed concern over the sudden increment of subscriptions knowing the challenges faced by Nigerians as a result of the coronavirua pandemic in the country.
The lawmaker accused multi-choice of multi-choice of chargjng exorbitant rates despite not rendering a "per as you go" services in line with global best practices.
Claiming that since the beginning of the pandemic Multichoice has not render any form of humanitarian assistance to the country, the lawmaker argued that the increase in tariff will subject people to more hardship.
Lynda Ikpeazu (PDP: Anambra) made a fruitless effort to stall the motion arguing that Multi-Choice must not be compelled to reduce charges since it is a privately organisation operating under a free market economy.
The Speaker however said it behoves the House to intervene on behalf of Nigerians who have little or no choice but to patronise multi-choice services for now.
FG Cannot Subsidize Television Forever- Lai Mohammed
Federal government has said that it cannot continue to subsidise television forever but will work with relevant stakeholders to design right policy framework and create sustainable ecosystem for the industry.
Alhaji Lai Mohammed, minister of Information and Culture, stated this on Tuesday in Abuja at the virtual inauguration of the Task Team on Audience Measurement.
"Currently, government is subsidising the signal distribution because the channels cannot pay for the carriage of their stations by the licensed Signal Distributors, who have invested in equipment and transmission.
"Things cannot continue like this. Government cannot continue to subsidise television forever, hence we must create a sustainable ecosystem," he said.
The minister noted that Audience Measurement is the missing link in the entire broadcasting ecosystem.
Audience measurement, according to Wikipedia, "measures how many people are in an audience, usually in relation to radio listenership and television viewership…"
He said the broadcast industry needs an Audience Measurement system that will encourage investment, mainly through increased advertising spend driven by confidence in the Audience Ratings data.
He said increase in advertising revenue will in turn encourage current and prospective channel owners to create additional television channels necessary for the success of Digital Terrestrial Television (DTT).
"We need an objective and scientific Audience Measurement System that articulates the value of the content to consumers, as well as the value of the audience to advertisers, particularly in the television sector. "The absence of a world class measurement regime has resulted in under-investment in the sector, which is necessary to foster the growth of the industry.
"This is because the advertising community continues to rely on subjective factors when making decisions on the content they want, as opposed to how many viewers the content truly attracts," he said.
The minister said the consequence of  lack of scientific audience measurement system is that television platforms are subjected to renting out space on their channels to sustain their businesses.
He added that content producers are also at the mercy of sponsors which, unfortunately, skews the authenticity of their creative output in favour of a few decision makers, instead of the millions of TV viewers.
He stressed that the existing model will never enable Nigeria's creative industry to reach its full potential.
The minister said the value of Nigeria's Broadcast Advertising Market is not proportional to the country's population, when compared to the Top 3 Markets in the Sub-Saharan Africa.
"Despite having a population more than three times that of South Africa, Nigeria's Television Advertising Revenue in 2016 was 309 million Dollars compared to that of South Africa, which was 1.301 billion Dollars.
"It is imperative that we urgently put in place an Industry Framework that will ensure that content producers receive their just due for the value of the content they create.
"We must also provide objective guarantees to the Advertising community on their Return-On-Investment on media placements.
"This will then have the overall effect of guaranteeing greater spend by the Advertisers, who are all seeking to grow their market share," he said.
The minister said with the right policy framework, the Nigerian TV advertisement market will grow two to three times its current size and generate additional 200 million dollars to 400 million dollars revenue to the industry.
He therefore charged the committee of industry experts to help solve the Audience Measurement issue in the country once and for all.
He said the Terms of Reference of the committee included to identify best practice Audience Measurement System that will support the sustainable growth of the Nigeria Creative Industry.
The committee is to recommend a Framework for supporting the sustainability of the Audience Measurement System, independent of the federal government;
The committee is also to recommend a Payment and Disbursement Framework among the key stakeholders in the industry.
The members of the Task Team, which has six weeks to submit its report, are Alhaji Garba Kankarofi as Chairman and Mr Joe Mutah as Secretary. Other members are Mr Obi Asika, Hajiya Sa'aa Ibrahim, Mr Mahmoud Ali Balogun, Mrs Pauline Ehusani and Mr Tolu Ogunkoya. Responding on behalf of other members, Kankarofi thanked the minister for their appointments and assured that they would engage every sector of the industry to come up with good report.