Spectranet Partners Zenith Insurance to Offer SpectraSure
Spectranet, award-winning 4G LTE internet service provider, has launched yet another innovative offering "SpectraSure" in partnership with Zenith Insurance.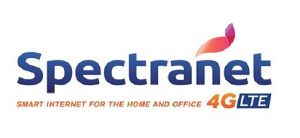 This is in line with its tag line "Do More,"
SpectraSure, a unique insurance offering provides Protection Coveragainst theft and physical damage to customers purchasing new Spectranet devices-MiFis and HBDs(Home Broadband Devices).
With SpectraSure protection plan , subscribers will get  one year free insurance packages on every purchase of Spectranet MiFi or HBD device enabling them to get a free replacement in case of a theft  or accidental physical damage .
According to Ajay Awasthi, chief executive officer Spectranet, "Based on   the research conducted by us, aloss of device due to theft or physical damage is a major customer pain point.  SpectraSure was conceived to give subscribers a reliable shield against damages, thefts and ensure a worry-free internet browsing experience. We believe this innovative offering from Spectranet will help address this customer pain point in a significant manner and also help build a stronger bond with the Spectranet brand."
Awasthi added: "The partnership with Zenith Insurance will further help nurture the relationship Spectranet has with its subscribers. The partnership embodies the intent to engage with our customers in everything that matters to them-from realising aspirations to mitigating day-to-day pain points.We're pleased to work with Zenith Insurance for the launch of SpectraSure. We appreciate Zenith Insurance for the invaluable contribution in this regard."
Kehinde Borishade, managing director, Zenith Insurance, congratulated Spectranet on launching this customer-friendly offer and noted that the partnership would help to drive insurance uptake in the country by introducing more and more customers to the benefits of insurance.
He said: "In arriving at this partnership with Spectranet 4G LTE, we considered the rising need for insurance packages and a supply chain vacuum that required attention. As a point of reference, the parties involved (Zenith Insurance &Spectranet 4G LTE) will benefit immensely from this innovative move. It's a mutually rewarding relationship and we are using this medium to restate our readiness to work with Spectranet 4G LTE to reach out to more prospects and sustain the partnership in the process."
Spectranet Limited was the first Internet Service Provider (ISP) to launch 4G LTE internet service in Nigeria.
The brand is known for providing affordable, faster and more reliable internet broadband to Nigerian homes and offices.
Its internet service is currently available across Lagos, Abuja, Ibadan and Port Harcourt. Its state- of- the- art network ensures high-speed internet connectivity for the customers.
Spectranet 4G LTE is a recipient of multiple awards for Best Internet Service and 4G LTE Provider in Nigeria in 2016, 2017, 2018 and 2019.
FCT Lifts Suspension Order on Masts, Towers
Federal Capital Territory Administration (FCTA) has finally lifted the suspension order it earlier placed on telecoms masts and towers in Abuja metropolis.
The FCTA has therefore asked telecoms operators to commence fresh moves to regularise, update and settle all outstanding bills on their masts and towers to enable them resume installation of masts and towers in the territory.
Relieved of the burden of the suspension of telecoms masts installation in Abuja, Mr. Gbenga Adebayo, chairman of the Association of Licenced Telecoms Operators of Nigeria (ALTON), said that the suspension order would enable telecoms operators resume telecoms masts and other telecoms infrastructure rollout in Abuja, a situation, he said would address the issue of poor telecoms services in Abuja and its environ, having suffered from poor telecoms service delivery in the territory since the suspension order in February this year.
The FCT Administration had on February 3, 2020, placed a suspension order for the installation of telecoms masts and towers in the federal capital territory and communicated same to all telecoms operators through a letter.
In a recent letter dated September 25, 2020, written to all telecoms operators through their association, ALTON, the FCT Administration lifted the suspension order and asked telecoms operators to commence masts installation after seeking the necessary approvals.
Part of the letter with reference No: FCDA/ES/460/Vol.1, which was signed by the Permanent Secretary, Federal Capital Territory Administration, Olusade Adesola, read: "I wish to refer to our letter dated February 3, 2020, which conveyed the suspension of the grant of permits for the erection of telecoms masts/towers in the FCT and the series of correspondences by you dated April 30, July 14, and September 8, 2020, wherein you appealed for reconsideration of the directive to facilitate prompt resumption of the issuance of the build permit process.
"After carefully studying your concerns, the FCT Administration is delighted to convey the lifting of the suspension of the processing/grant of permits for telecoms masts and towers in the FCT, with effect from the date of this letter."
Reacting to the letter, Adebayo said: "For some time now, telecoms operators in Abuja have not been able to provide adequate capacity to carry the load of Abuja subscribers because of the non-approval of the expansion of telecoms masts and towers by the FCT Administration.
The implication is that those who travelled into Abuja from other states and from other countries were not able to have uninterrupted telecoms services, which was a reputation issue for the country, because travelers will leave the country with the impression that telecoms services are poor in the country. But with the lifting of the suspension order, telecoms operators will be able to install more masts that will lead to better user experience of telecoms services in Abuja. The government agencies will also have better user experience and service delivery."
"We are happy with the lifting of the suspension order for the telecoms masts and towers in Abuja, and we are glad that the Minister of Communications and Digital Economy, Dr. Isa Ibrahim Pantami, was able to resolve this for us. So we are ready to expand telecoms infrastructure in the FCT."
FG Launches Digital Nigeria Portal, Mobile App
Dr Isa Pantami, minister of Communications and Digital Economy (FMCDE) has unwrapped a Digital Nigeria Portal and Mobile Application in furtherance of the Digital Nigeria Programme.
The Digital Nigeria Programme was kick-started by President Muhammadu Buhari, on March 19, 2020.
At the virtual launch of the mobile application in Abuja, Pantami, said it was part of the government's key initiatives aimed at empowering innovators and entrepreneurs with the requisite skills to thrive in an emerging digital economy.
He explained that the Digital Nigeria programme was a key component of the Digital Literacy and Skills Pillar of the National Digital Economy Policy and Strategy (NDEPS) for a Digital Nigeria which was being championed by himself.
Pantami said the ministry was partnering with global institutions including the African Development Bank (AFDB) and Microsoft to enable Nigerians to acquire cutting edge digital skills within the comfort of their homes.
The Minister, however, reiterated the government's resolve to promote skills over paper qualifications.
"We are championing a paradigm shift that lays emphasis on skills, in preference to merely having degrees without skills.
"Degrees are only meant to validate skills, this is a growing trend across the globe.
"The digital literacy and skills pillar recognises the fact that citizens are the greatest assets in any economy, including the digital economy.
"It will support the development of a large pool of digitally literate and digitally skilled citizens. The "Digital Nigeria" mobile app is available on play store and apple store, enabling Nigerians to enrol in ICT courses within the comfort of their homes," he said.
Pantami said that much of the content was provided through AfDB's partnership with Microsoft, adding that students can download certificates after completing the courses.
According to him, across the globe, there is a growing focus on the need for developing skills, rather than merely acquiring degrees.
"To this end, Nigerians are encouraged to take advantage of this opportunity by enroling today at https://digitalnigeria.gov.ng; or https://academy.nitda.gov.ng/ accordingly.
"The portals will give details on how to register and how to download the relevant Mobile Apps.
"The Ministry of Communications and Digital Economy is committed to developing the capacity of Nigerians to use technology to solve problems.
"We will keep updating the course offerings to reflect global trends. The Digital Nigeria Programme will provide a platform to empower Nigerians to develop relevant skills and build innovative solutions to address challenges within," Pantami said.
Some of those present at the launch included Prof. Umar Danbatta, executive vice chairman of the Nigerian Communications Commission (NCC), and Prof. Mohammed Abubakar, managing director of the Galaxy Backbone (GBB).
Digital Explorers Launch Paid Traineeship in Lithuania for Nigerian Female Data Analysts
Digital Explorers has launched applications for the second cohort of the program. This time, it is a female-only track that will select up to 15 female Data Analysts and Data Scientists at entry-level who will undergo up to 6 months paid traineeship in Lithuania. The program will consist of an intensive training and a placement at a Lithuanian company.

Digital Explorers launched in 2019, selecting 15 Nigerian ICT specialists, from a pool of 1,400 young talents. The first cohort of 15 digital explorers have spent a year in Lithuania, working, learning, and networking. They are now wrapping up their 1 – year career advancement journey and transitioning to full-time, more permanent employment.
For the next cohort, Digital Explorers is partnering with Data Science Nigeria to identify and select Data Analysts/Scientists for its 2020 Virtual Bootcamp (to commence on 20th October, 2020).
The objective of this cohort is to support women in tech and contribute to closing the global tech gender gap by offering tailored data analysis / data science traineeships to selected participants.
Interested Nigerian entry-level female data analysts/scientists are required to register for the DSN Hackathon through this link – bit.ly/AIBootcamp20_hack in order to make it into the Virtual Bootcamp.
This also gives an opportunity for Nigerian Companies with existing female entry level data scientists and analysts to encourage their staff to apply.
Participants will receive tailored training, international exposure and return after 6 months better equipped to contribute to the success of the organization. Application for the DSN Hackathon closes on October 3rd, 2020.
The training participants will receive will be tailored to meet market demands in Lithuania and Nigeria. At the end of the programme, participants will be further assisted in finding the right employment opportunities in Nigeria.
Nigerian companies interested in hiring data analysts and data scientists in the future can partner by registering here to recruit participants who successfully complete the programme on their return from Nigeria.
In his vision essay about this program, Kola Aina – Founder of Ventures Platform says this project is "about upskilling the next generation of Nigerian entrepreneurs and knowledge workers with global networks and connections.
"Our 'Digital Explorers' will be working side by side with amazing people on world class teams, building products and services for global clients, and spending a lot of time in structured learning and networking activities… Looked at from a certain perspective, the people who make it into the Digital Explorers programme are effectively being paid to learn and acquire world class skills."
Speaking on the launch of the second track of the Digital Explorers program, Eugenija Kovaliova, Co-founder of AfriKo says, "Lithuanian ICT sector has been maturing significantly over the past decades and this has been recognized by many international tech companies, hiring Lithuanian specialists to work on complex projects.
"At Digital Explorers we want to open up an opportunity for Nigerian talents to work alongside Lithuania's best and bring back acquired skills and knowledge for a stronger Nigerian digital landscape."
Mimshach Obioha, the Executive Director at Ventures Platform Foundation, added, "The choice to focus on Data Analysts and Data Scientists is fueled by the growing global demand across different industries for jobs such as Artificial Intelligence and Machine Learning Specialists or Data Scientists."