Stakeholders Seek Early Adoption of Technology to Promote Economic Growth
Participants at the Nigeria e-Government Summit 2020 have stressed the need for early adoption of technology and increased ICT infrastructure across the country that will promote economic growth and e-Government.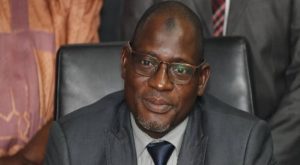 The summit, which was held at Sheraton Hotel in Lagos on Tuesday, and organised by DigiServe, had the theme : COVID-19: Impetus for Accelerated e-Government Adoption.
Mr. Muhammad Nami, Executive Chairman, Federal Inland Revenue Service (FIRS), who was represented by the Coordinating Director, FIRS, Mr. Femi Oluwaniyi, said the COVID-19 pandemic, even though it took the world by surprise, brought about the importance and need for technology adoption that would keep citizens in tune with the new normal, where meetings and conferences are now held online and government activities are more accessible online.
According to Nami, "There is need for early adoption of emerging technologies to improve governance and also improve the lives of Nigerians. Small businesses like Small and Medium Enterprises (SMEs), need to be empowered and government must begin to provide ICT infrastructure that could be leveraged by SMEs to further grow the Nigerian economy digitally," Nami said.
He said FIRS was already at the forefront of technology adoption in providing seamless services for tax payers, through the e-Tax and other initiatives of the FIRS.
The Governor of Lagos State, Babajide Sanwo-Olu, in his keynote address, discussed the importance of technology in developing the Nigerian economy and e-Government across different states of the federation.
The governor who was represented by his deputy, Dr, Obafemi Hamzat, explained how the state is deploying 3,000km Lagos Metro Fibre cables in order to address the shortfall of broadband infrastructure in the state, designed to boost high speed broadband connectivity across the state. "Lagos State will continue to provide leadership for the adoption of relevant technologies that will enhance e-Government and Information Technology (IT) infrastructure spread across the state," Sanwo-Olu said.
Mr. Lanre Ajayi​​​​​​​, Executive Chairman, DigiServe Network Services, and convener of the e-Government summit, said: "Technology evolution has made it easy for government service delivery and no government can survive effectively without technology application. Nigerians therefore need technology to leverage e-Government services."
According to Ajayi, there would be detailed communique that would come from all deliberations at the summit that would assist government in making its services easily assessable online.
The Executive Vice Chairman of the Nigerian Communications Commission (NCC), Pro. Umar Garba Danbatta, who joined the summit from Kano through a virtual conference, said NCC would continue to deepen broadband penetration across the country to enhance high speed broadband connectivity. According to him, as at September this year, NCC increased broadband penetration to 45.43 per cent, up from a paltry six per cent broadband penetration in 2015.
"Telecoms subscription has reached 205 million and internet subscription has reached 150 million , with over 80 million Nigerians having access to high speed internet access. But in all of these, effective security must be put in place to guard against associated risks, which can affect e-governance, if not checked. NCC is therefore working hard to address cyber insecurity through the establishment of the Computer Emergency Response Team (CERT), in collaboration with other agencies, to deal with cyberattacks," Danbatta said.
The Secretary to the State Government of Akwa-Ibom State, Dr, Emmanuel Ekuwem, who represented Akwa-Ibom State Governor, Emmanuel Udom, gave instances how the state government is leveraging technology to provide healthcare and education services across the state. "Through technology, the state was able to establish remote healthcare services, where medical practitioners attend to patients in remote locations of the state, without physical contact. The same goes to the education sector where the state is leveraging technology to promote online education in the state," Ekuwem said.
Highlights of the summit were the discussions from different panel sessions around e-Government and critical success factors in specified countries that were represented at the summit; The role of government agencies in advancing national e-Government plan; Domain name, Data Centre and Co-location, among others.
The dematerialized office: A Vision of the Internet of Senses in the 2030 Future Workplace by Ericsson
The Ericsson IndustryLab report, The Dematerialized Office explores the white-collar employee perspective on a potential future reality where digital technology by 2030 could interact with our senses of sight, sound, taste, smell and touch.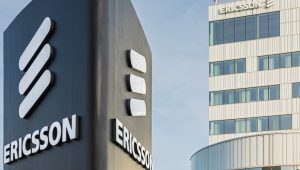 The pandemic as a digital tipping point
Welcome to the future workplace. But what does that workplace look like?
We surveyed over 8,400 white collar workers who are early adopters of AR, VR or virtual assistants from 16 countries, representing around 133 million people, about their expectations of the future workspace. They anticipate:
A digital workstation that transforms with each task
A virtual cake from a colleague that you can even taste
Interactive digital meetings with people rather than being passively stuck behind a screen all day
But also, future business that takes place digitally, where you can visit virtual stores and warehouses
This year's pandemic has changed the mindset of many companies and their employees. In our report we present a vision of the internet of senses in the 2030 workplace and explore the challenges and opportunities that this could present.
Key findings from the report
Employees want an internet of senses for work
Imagine a fully immersive office experience, where all sensory experiences are digitally interactive. By 2030, the dematerialized office may be a reality. And for those working from home, the full-sense digital home office will also get a boost.
In fact, half of respondents want a digital workstation allowing full-sense presence at work from anywhere. Today, companies direct their funds into maintaining physical office space, but in the future, respondents hope this will be geared towards improving their home office environment.
The pandemic has become a digital tipping point
The Covid-19 pandemic has changed the mindset of many companies and their employees. After months of working on their computers at home, constantly engaged in video meetings in their sometimes chaotic home environments, nearly 6 in 10 foresee a permanent increase in online meetings.
They are also realizing that while connectivity is more important than ever before, digital meetings need to evolve before they become as effective as the real thing. There is simply a need for tools that better support remote interaction
The sustainable dematerialized office
Dematerialization of the office will be driven by efficiency gains and sales, but the environment is also expected to benefit. With virtual offices for example, there would be no need to commute, or for companies to keep physical office spaces running. As many as 77 percent indicate that an internet of senses for business use would make companies more sustainable.
Virtual interaction with clients and colleagues
How about a team building trip to Pompeii? What if Vesuvius suddenly erupted and engulfed you in lava, there would be a lot to talk about around the virtual water cooler later.
Team building becomes more important when there are fewer physical meetings, but virtual interaction has other benefits for companies too. 50 percent are saying that digital temperature will be used to more immersively engage customers by 2030. Providing immersive full-sense sales environments, such as a virtual shopping mall or warehouse will enable customers to digitally try before they buy.
A taste of the future
Not a fan of the food in the canteen? Respondents think internet of senses technology will also be used inside companies and could help with this. 73 percent of senior managers believe that food in the company canteen can be digitally enhanced to taste like anything by 2030, opening up for optimization of both cost and perceived quality.
Security and privacy are key barriers
Privacy is increasingly set to become a critical challenge filled with paradoxes over the next decade. While many employees see the benefits of enhanced technology there is also a lot of fear.
As digital interaction moves beyond sound and vision to incorporate all our senses, and potentially also enables functionality such as thought control of devices, the avenues for fraud, manipulation and identity theft will grow exponentially.
While 66 percent think that by 2030, technology will enable them to sense when a colleague is upset, that also means their employer will know when they themselves are upset. The challenge will be in finding a balance that allows for fast adoption of digital technology in the workplace, while also respecting the integrity of employees.
FG Makes NIN Compulsory for Foreign Diplomats
Federal government has said that National Identity Number (NIN) is mandatory for foreign diplomats who will reside in Nigeria for a continuous period of two years or more.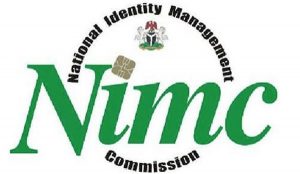 Dr Isa Pantami, minister of Communications and Digital Economy, said this in a statement by Dr Femi Adeluyi, his technical assistant, on Sunday.
He said that an enrolment centre has been established for the foreign diplomats at the Federal Ministry of Foreign Affairs.
The statement read, "The Minister of Communications and Digital Economy, Dr Isa Ali Ibrahim Pantami, has approved the setting up of a National Identity Number (NIN) enrolment centre at the Federal Ministry of Foreign Affairs.
"The desk will be set up by Tuesday, 19th of January, 2021.
"This enrolment centre will provide support for members of the Diplomatic Corps and will be managed by the Federal Ministry of Communications and Digital Economy, through the National Identity Management Commission.
"The centre is being set up based on the request of the Honourable Minister of Foreign Affairs, Geoffrey Onyeama, in order to simplify the process for diplomats.
"The National Identity Number is mandatory for diplomats who will reside in Nigeria for a continuous period of two years or more.
"It is also mandatory for all other lawful residents in the country as stated in Section 16 of the National Identity Management Commission Act 2007.
"The Law has made it mandatory for Nigerians and legal residents to obtain a NIN since 2007. However, compliance has been low, until recently."
Security Expert Raises Alarm Over New Feature on Telegram
Mr Ahmed Hassan, a security researcher, has warned Telegram users to be careful of the new feature on the messaging platform called People Nearby.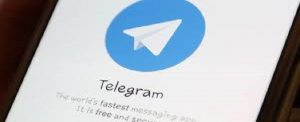 The latest feature shows a list of other nearby users and their approximate proximity, letting them create group chats based on geographic location.
The feature is turned off by default and must be manually enabled by the user, but it's an "idiosyncratic addition for an app that markets itself as a private, end-to-end encrypted messaging service," according to Mr Hassan, who noted that it's a major security risk.
He warned in a recent blog post that users can fake their geographic location on Telegram, opening them up to potential scams.
In his words, "Many scammers spoof their location and try to sell fake bitcoin investments, hacking tools, SSNs that are used for unemployment fraud, and so on. The number of illegal activities I saw there make the Silkroad look like amateurs ran it."
Mr Hassan further identified a flaw in the People Nearby feature that could let people with ulterior motives triangulate the exact location of other app-users by using two accounts with fake addresses. This opens users up to hacks, stalking, or worse—and Telegram has announced it has no plans to fix the problem.
Mr Hassan reported the vulnerability to Telegram, but the company says it won't be patched since it is an optional feature.
In fact, Telegram told Mr Hassan that discovering a user's specific location is an "expected" outcome of the People Nearby feature in certain cases.
Mr Hassan claimed that the response feels out of character for an encrypted messaging app that sells itself on its privacy features. Even adding a more detailed warning that other users could find your precise location would be helpful, but it doesn't look like that will happen either.
Although Telegram is generally more secure than other chatting apps, and since the  People Nearby feature is turned off by default, this may not seem like a serious issue.
However, users could turn the feature on without knowing, thinking they're simply broadcasting their general proximity to someone else, and not their exact location, which is why a warning would be warranted. It is believed that if many know about this and stake a claim, it might spur the app to action.
Experts have warned that if users value their privacy, they should not use Telegram's People Nearby feature.