Telecom Body Introduces New Global Guidelines to Protect Kids Online
The International Telecommunication Union (ITU) has launched its 2020 guidelines on Child Online Protection (COP), aimed at ensuring a safe and empowering online environment for children and young people.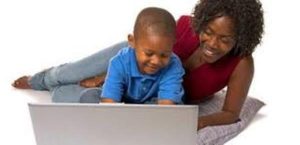 The ITU says while the Internet and related digital technologies opened new ways for children to communicate, learn and play, they also exposed them to a range of content, contact and harmful conduct online.
The guidelines come as the world grapples with COVID-19, which has seen technology being placed at the centre of managing the spread of the virus, further exposing children and young people online.
According to the ITU, the new guidelines were designed from the ground up to reflect the significant shifts in the digital landscape in which children find themselves, such as the Internet of things, connected toys, online gaming, robotics, machine learning and artificial intelligence.
The guidelines consist of four parts tailored to key audiences: children, parents and educators, industry and policymakers.
The guidelines for children are available in a child-friendly format and consist of a story book for children under nine, a workbook for children aged nine to 11, and a social media campaign and microsite for children and young people aged 12 to 18.
"These resources help children learn how to manage risks online, while at the same time empowering them to exercise their rights online and engage in opportunities the Internet presents to them," says the ITU.
The guidelines for parents and educators serve as a practical tool to help them effectively support children and young people's interaction online, to sensitise families to the potential risks and threats, and help cultivate a healthy and empowering online environment at home and in the classroom.
The guidelines for industry aim at supporting industry players in the development of their internal COP policies, such as integrating child rights considerations into all appropriate corporate policies and management processes.
The ITU adds the guidelines help in "developing standard processes to handle child sexual abuse material; creating a safer and age-appropriate online environment; educating children, carers and educators about children's safety and the responsible use of information and communication technologies; and promoting digital technology as a mode for increasing civic engagement".
Policymakers are also included in the guidelines, as the ITU says they serve as a solid foundation on which to develop inclusive, multi-stakeholder national strategies, through open consultations and dialogues with children, to develop better-targeted measures and more efficient actions.
"ITU and its partners sought to create a highly usable, flexible and adaptable framework firmly based on international standards and shared goals, particularly the convention on the Rights of the Child and the United Nations Sustainable Development Goals."
Commenting on the COP, ITU secretary-general Houlin Zhao says: "The question of how to ensure children's online safety in the age of COVID-19 is now more pressing than ever before. ITU's new guidelines on Child Online Protection are a very timely tool to safeguard the well-being, integrity and safety of our children, our most precious gift."
Doreen Bogdan-Martin, director of the ITU telecommunication development bureau, says: "The new COP guidelines are designed to serve as a blueprint that can be adapted and used by different countries and stakeholders in a way that is consistent with national and local customs and laws.
"They can be considered as an initial step in engaging all relevant stakeholders – governments, the private sector, parents and teachers' associations, and children themselves – in discussions around targeted measures and actions to create a safer online environment."
HealthPlus Crisis: Mrs George Unfair to Me- Leo Stan Ekeh
Leo Stan Ekeh, founder of Zinox group and serial investor, has cleared the air on the controversy surrounding his role in the troubled HealthPlus, Nigerian healthcare firm.
In a detailed statement Monday and signed by Barrister Reginald Obiakor, senior special assistant (SSA) to Ekeh on Legal Affairs, he clarified the alleged involvement of the Zinox Chairman in the HealthPlus' crisis with its investors, Alta Semper, a private equity firm.
Obiakor claimed specifically that Mrs. Bukky George, the embattled Founder and CEO of HealthPlus, had first reached out to Ekeh to mentor her on 31 March 2020 but that his only offence was advising her to settle her misunderstanding with her investors in order to save her business and to avoid damaging the growing investor confidence in Nigerian startups and nothing more.
"Mr. Ekeh feels extremely sad that he has to publicly explain his business relationship with Mrs. Bukky George, founder and CEO of HealthPlus and her investors – Alta Semper. She is a respectably married woman, a mother and a sound entrepreneur. But it is critical that we set the records straight for the benefit of posterity," the statement reads in part.
"For the records, Mrs. George had first contacted Mr. Ekeh via a text message at 4.13am on the 31st of March 2020, introducing herself and requesting a time to call him. He replied her at 8:45am and asked her to call at 10am. She called and they spoke. She told him how she has followed his very successful digital entrepreneurial story for years and would like him to mentor her.
"She also requested that he assists her finance her importation of Personal Protective Equipment (PPE) with well over $1m and that she could share the profit with him 50/50. But Mr. Ekeh wanted to know a little more about her business before committing funds and she spent about 30 minutes, telling him her life history.
''Impressed by her narration, he had told her she was a miracle child and that God has destined her for greatness. Indeed, Mr. Ekeh was excited to assist her make some funds available to support her business. The Zinox Chairman is well aware of the challenges faced by women entrepreneurs in Africa, how they are marginalized by the system. His mother, wife and two daughters are all entrepreneurs, though successful, but he feels their pain.
''Mrs. George passed across her Chinese contact and Mr. Ekeh forwarded it to his consultant in China. The consultant came back a few hours later to inform that the company Mrs. George was looking to do business with was into agricultural trading and was not worth more than $250,000. Over the next two days, Mr. Ekeh had spent over three hours, speaking to various contacts in Nigeria and the US on her behalf. At the end, he had discovered no PPEs existed. It would have been a disaster. However, owing to the due diligence he carried out, Mrs. George did not lose any money and she thanked him for investigating it.
''A few days later, Mrs. George requested a loan of N2 billion to support her business in meeting growing demands during the severe months of the COVID-19 pandemic and promised to pay back. She claimed God sent her to Mr. Ekeh after she failed to secure assistance from some well-known Nigerian Yoruba billionaires (whose names we have decided not to mention at this point). At this stage, he had asked for the configuration of her investors because you cannot extend a loan to a corporate body without a Board resolution. It was at this point that she mentioned her PE investors – Alta Semper and the issues she was having with them.
"The Executive Management of Alta Semper are well known to Mr. Ekeh because they wanted a partnership with Konga after the company announced the launch of Konga Health in June last year. They wanted to plug into Konga's advanced technology infrastructure, regional warehouse network, digital logistics and CBN-licensed payment system.
"In fact, her investors are at home in Mr. Ekeh's UK home and he was comfortable with the integrity and quality of the funders of Alta Semper; even as he noted that they had huge resources to fund HealthPlus without relying on bank loans. Consequently, Mr. Ekeh had told Mrs. George it would be difficult for him to extend or guarantee a facility to her, owing to the issues she was having with her investors as he needed to secure his investment. He assured her that her investors as majority shareholders have all resources she needed to turn around the company and he knew them very well but thought their investment was in MedPlus Ltd.
"Immediately after that call, Mr. Ekeh had put a call through to the CEO of Alta Semper to ask why they were not funding HealthPlus. The CEO had poured out their frustrations with Mrs. George, stating that even to secure a meeting, she wouldn't pick or return their calls and expressed how disappointed they were at the development. She assured Mr. Ekeh that they were willing to invest more money in the business, only if Mrs. George would respect the terms of their engagement, and that they needed more comfort with respect to corporate governance issues, etc. Further, she pleaded with Mr. Ekeh to help intervene since Mrs. George seemed to be close to him and respects him a lot.
"After extracting this commitment from them and speaking with their big boss in Manhattan who is globally known, Mr. Ekeh had spent over a month unsuccessfully trying to convince Mrs. George on why she should find a middle ground with her investors in order to save her business as they were majority shareholders. He had also advised that the current impasse with them has the potential of damaging investor confidence in other Nigerian startups. However, Mrs. George had remained adamant and insisted that she was heading to court.
"Mr. Ekeh had reminded her that no sensible person who wanted her progress would advise her to fight with her majority investors at the peak of her fortunes. To further make her see reason, Mr. Ekeh had invited Mrs. George to his office in Victoria Island on August 26, 2020 after her family's COVID-19 challenge. She arrived alone at 11:41am. It is important to state, at this juncture, that this was the first true physical meeting between Mr. Ekeh and Mrs. George. Again, his impression of her at this point was of a brilliant entrepreneur with a lot of positive energy.
"Mr. Ekeh had spent the next three hours, in the company of his wife, Mrs. Chioma Ekeh, pleading with Mrs. George to see reason not to embark on a messy suit with her investors and the need to find an amicable solution that works for both parties. Mr. Ekeh had specifically told her that entrepreneurs in Nigeria are disadvantaged and reeled out a lot of examples to back up his claims in the course of pleading with her.
Mr. Ekeh had told her that the consequences of a fight with her investors would have a number of detrimental effects on her business including potential withdrawal of suppliers, pressure from bankers to recover any existing facilities and stoppage of future loans as well as loss of trust from the global investor community on her brand and person."
Furthermore, he had assured Mrs George that God, who had brought her thus far in business, would not desert her, urging her to apply common sense.
In the words of Mr. Ekeh: "I promised to help her to the best of my ability for her to succeed. I confided in her that Alta Semper had earlier shown an interest in investing in Konga and would like to take advantage of its huge resources to scale at a very low entry cost across Africa and that because of this, I had also considered investing a little sum in their African vehicle. Alta Semper has huge investments in Kenya, Morocco and Egypt and I had advised them to add Ghana because of my interest.
"As her mentor and as a mark of respect, I told Mrs. George that I had asked the management of Konga to suspend further discussions with Alta Semper until they resolved their differences with Mrs. George and HealthPlus. I even went as far as promising some incentives to HealthPlus, all in a bid to discourage her from fighting.''
"Mr. Ekeh had ended the meeting by urging Mrs. George to see the huge opportunities for her, the business and her family. He had further asked her to pray over the matter and get back to him on her decision. Two days after, she had written Mr. Ekeh to state that she was going ahead with her course of action against her investors.
"Thereafter, Mr. Ekeh had acknowledged her response, even as he further implored her to reconsider her decision for the sake of her business. This was where Mr. Ekeh had left the subject until our attention was drawn to the initial allegations from Mrs. George that Mr. Ekeh was involved in a planned takeover of her business. We had first dismissed this, only to learn that she had written a private letter to former President Olusegun Obasanjo — a man who, as President, honoured Mr. Ekeh as an Icon of Hope and a pride to modern Nigeria on Nigeria's Independence Anniversary on October, 1st, 2001— which she had proceeded to circulate to the press before the former President even saw the letter.
"It is also important to respond to the allegations that Mr. Ekeh had appointed a certain Chidi Okoro to take over HealthPlus. Mr. Okoro, whom Mrs. George refers to, is a first class business leader who is well known in the FMCG and Pharmaceutical sectors to Mr. Ekeh for years. He is a brilliant Nigerian who has managed successful multinationals across Africa.
"Mr. Ekeh had first referred Mr. Okoro to a global Health Foundation who were looking for a proven hand for a research consultancy in Africa. The Foundation was keen to appoint a Kenyan before they took Mr. Ekeh's advice and appointed Mr. Okoro for the role. A month later, they had called Mr. Ekeh, expressing satisfaction with the choice of Mr. Okoro and effusively appreciating Mr. Ekeh for the referral.
"To set the records straight, Mr. Ekeh was not informed or consulted when Alta Semper engaged him on a six months' consultancy to turn around HealthPlus. He had only heard of it from reports in the media, contrary to the claims by Mrs. George. Mr. Ekeh is certain Mr. Okoro, at his level, will not accept the CEO position of HealthPlus, after leading bigger multinationals.
"In closing, Mr. Ekeh feels highly embarrassed by some of the potentially libelous allegations made by Mrs. George and believes that she has been very unfair to someone who had only meant well for her. He expressly authorizes her to publish for public consumption all emails and WhatsApp communication they had both exchanged.
"Also, he pleads with friends and associates to allow Mrs. George the respect and privacy she deserves as he has learned another lesson in his entrepreneurship pursuit. He also advises startups or those looking for investors to respect agreements entered into for global investors to have faith in the Nigerian economy.''
Pantami, Minister of Communications Loses 13-Year Old Daughter
Malam Isa Ali Pantami, minister of Communications and Digital Economy has lost Aishah Isa, his 13-year old daughter.
The Minister announced the passage of the Aisha on Monday evening on his Twitter handle.
He however did not indicate the cause of the death.
The minister said  funeral prayer for the late Aisha will be performed on Tuesday (today) at Annur Masjeed, Wuse 2, immediately after Zuhr prayer.
His tweet below:
Inna lil Laahi wa inna ilaiHi Rajiun!
My 13-year old daughter, Aishah Isa Ali (Amal) passed away just a moment ago.
Due to some necessities, funeral prayer tomorrow at Annur Masjeed, Wuse 2, immediately after Zuhr prayer in sha Allah. May Allah forgive & be Merciful to her.
Nigeria May See Spate of Plane Crashes, Senator Adeyemi Warns
Nigeria's Aviation Industry is in critical condition and might soon begin to record plane crashes from next week if quick actions such as increased bailouts are not implemented, according to Senator Smart Adeyemi, Senate Committee chairman on Aviation.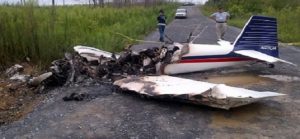 The industry is also in need of immediate implementation of Executive Orders mandating the Nigerian Customs Service (NCS) to waive taxes on imported spare parts and commercial airlines.
Adeyemi, while addressing journalists in Abuja on the outcome of the committee's public hearing, said that maintenance of commercial airlines plying the country's airspace has been hampered by "the inability of airline operators to have access to single digit lending as obtainable in other parts of the world."
He said, "The absence of foreign exchange as and at when due to enable operators pay value added taxes for their aircrafts is another obstacle to the smooth operations of the industry."
The lawmaker noted that the N4bn recently announced as bailout funds for the industry, by the federal government, is not enough to address the challenges of the industry.
The lawmaker revealed that the industry needs about N50bn to avoid disasters, as "airline operators have resorted to cutting corners in carrying out maintenance requirements for their aircrafts."
Comparing $74 million, and $150 million earmarked by Senegal and Rwanda as bailouts for the countries' airlines, Sen. Adeyemi lamented poor funding for Nigeria's Aviation sector.
He called on government to ensure a VAT free and tax free process for all spare parts and commercial aircrafts being imported into the country to ensure safety for the industry.