Telecom Equipment and Radiation Concerns
Proliferation of antennas installed by Global System for Mobile communications (GSM) operators and microwave equipment by Code Division Multiple Access (CDMA) counterparts have been condemned by environmentalist not only because it distort environmental esthetics by also its health implications. This report looks at the health concerns of using mobile phone or living close to microwave equipment
The liberalization and revolution being experience in the telecommunications sector has been greeted with mixed feelings, while greater percentage of Nigerians are celebrating for breaking the jinxes of access to telephone service that was exclusively reserved for the rich, very few are expressing concerns over fear of radiation from microwave equipments installed by operators in their base stations as well as handsets.
Radiation is electromagnetic and it consists of waves of electric and magnetic energy moving together through space at the speed of light. We live in a world of radiation and we are exposed to both natural and man-made radiations, every second of our life, we are exposed to all forms of radiation such as ultraviolet light from the sun and radiowaves from radio and television broadcasts.
Dr. M. A. Aweda consultant medical physicist department of radiation biology and radiotherapy
College of Medicine of the University of Lagos, said there are two major effects of microwave radiation exposures that includes heating effect manifested in form of temperature increase and indirect effect which is when microwave interacts with water molecules to break it down to hydroxides, peroxides, superoxides, acqueous electrons, radicals which are very reactive chemically. "These products are toxic to living cells," he said.
These concerns have been wide spread that some state governments are attempting to regulate the deployment of base stations by telecom operators citing radiation effect as reason. A case in point is the running battle between Lagos State Infrastructure and Maintenance Regulatory Agency (Lasimra) and telecom operators.
Aside the taxation issues in the attempt by Lasimra to regulate deployment of base transmitting stations the agency has cited health implications on the people living close to Base Stations. Mr. Jeo Igbokwe, general manager, Lasimra had relied on a report on a research which he alleged is "still gathering momentum" in the Daily Mail London of 7th August last year implying that there is a casual connection between cancer patients and the fact that they live close to mobile mast installations and in order words that proximity to mobile installations such as masts can cause cancer. He went further that the Lasimra proposes shortly to set up a research team who will undertake research into the effects of telecoms Base Stations in Lagos State.
Perceived health concerns over proximity of humans to telecommunications installations / equipment and use of mobile phones are unfounded though it has remained an issue of concern to both the general public globally and the global telecoms industry.
Telecoms operators in Nigeria are registered and responsible members of the global Industry body, the GSM Association (GSMA), the International Telecommunications Union (ITU) and the Code Division Multiple Access (CDMA) Group. Thus, all Nigerian operators benefit from a huge body of research undertaken independently by the different industry bodies in conjunction with international bodies such as the World Health Organization (WHO) and the European Union (EU).
Past and ongoing research and studies have been conducted by the GSMA independently and in collaboration with WHO as well as by several other international organizations on possible effects on human health of proximity to telecommunications installations and equipment and use of mobile phones. These studies and research till date have failed to show any casual link between adverse health effects and telecommunications installations and equipment, and use of mobile phones.
In 2002 vodafone, a GSM operator in Britain had sought to install mobile telephone antennae in the towers of the Churches of St. Margaret, Hawes and Holy Trinity, Knaresborough, in the leads area of England. This action resulted in objections from residents within the vicinity of the Churches, primarily on the grounds of health risks from living close to the antennae. Vodafone petitioned the leads combined Court in the recent English cases of St. Margaret Hawes (No. 215 of 2002) and Holy Trinity Knaresborough (No. 233 of 2002).
The issue for determination before the Court was whether radiation from a telecommunications base station may affect the health of humans in the vicinities of such base stations and was resolved by determining the appropriate base station radiation emission threshold.
Vodafone's case was based on the recommendation that the International Commission on Non Ionizing Radiation protection (ICNIRP) guidelines is the most widely accepted and should therefore be applicable. The objectors preferred the "Salzburg Resolution "(a different standard) which has lower thresholds than those of the ICNIRP guidelines.
Both vodafone and the objectors agreed that base station radiofrequency field are not strong enough to damage chemical bonds in the human body and are not cumulative over time. The parties also agreed that base stations radiations are less intense than those from a basic domestic appliance like the microwave and therefore cannot heat up (have a thermal effect on) a human body like such appliances could.
The Court held that research and scientific studies on human health and the relationship between exposure to radio frequency (RF) fields and different types of cancer, reproductive problems, congenital anomalies, epilepsy, headaches and suicide etcetera do not provide any conclusive evidence of adverse health effects. Further, the Court held that the balance of evidence to date suggests that exposures of RF radiation below the thresholds set by the UK National Radiation Protection Board (NRPB) and ICNIRP guidelines do not cause adverse health effects to humans.
However, all deployed telecoms equipment, installations, terminal equipment, mobile handsets and customer premise equipment sold by all Nigerian telecoms operations in their varied bundled promotions are type-approved by the telecommunications industry regulator, the Nigerian Communications Commission (NCC), in compliance with the electromagnetic field (EMF) thresholds set by the ICNIRP guidelines, the ITU, institute of Electrical and Electronic Engineers (IFEEE), amongst other industry standards setting bodies and as such do not pose any health threats.
At the Nigerian Communications Commission's (NCC) monthly Telecoms Consumer Parliament held in Maiduguri on 2nd May 2006, Dr. Bashir Gwandu, executive commissioner, Licensing and Consumer Affairs, NCC, who represented Engr. Ernest Ndukwe, executive vice chairman of the commission in response to an enquiry by a learned Professor of the University of Maiduguri, made a clarification amongst others, to the effect the "there is no known conclusive Scientific evidence at present to indicate that radiation from telecommunication masts or handsets could cause such dangerous diseases as cancer among humans.
Mobile phone
The widespread use of mobile phones is a recent phenomenon. The use of cell phones and related technologies will continue to increase for the foreseeable future. Wireless devices such as cell phones, utilize radio waves (radiofrequency or electromagnetic fields) to transmit information.
Naturally, reports that suggest cell phones radiation may impact children's health would raise questions in the minds of parents.
Dr. O.B. Eletu, managing director, MMSL said that the use of mobile phones by children is increasingly widespread and commencing at a younger age.
According to him pre-adolescent children can be expected to be (potentially) more at risk in the use of cell phone than are adults because the absorption of microwaves of the frequency used in cell phones is greater in an object about the size of a child's head – the so-called head resonance – than in an adult's. Thinner skull of a child allows more penetration of the radiation into the brain than in an adult.
The developing nervous system and associated brain-wave activity in a child are more vulnerable to the pulses of microwaves used in GSM than in a mature adult
The increased mitotic activity Eletu said in the cells of developing children makes them more susceptible to genetic damage.
"A child's immune system is generally less robust than that of an adult, so that the child is less able to cope with any adverse health effect provoked by (chronic) exposure to such radiation," he said.
Dr. Eletu quoted chairman of the National Radiological Protection Board (NRPB) conclusion that there was no proven health risks associated with mobile phones but that children should minimize their use as a precaution. He added that May 2001 research in America which suggested that children's brains absorbed 50-70 per cent more radiation from handsets than adults because their skulls were smaller.
More so, NCC had stated that research so far conducted have indicate that the use of mobile phones and proximity to telecommunications installations and equipment including base Stations, masts and antennae amongst others do not pose a risk to human health.
Glo Simplifies Customers' Access to Company's Information
Globacom has demystified what used to be a cumbersome task of getting company's information from its website, a situation that had in the past, frustrated several customers from getting relevant information from company's website.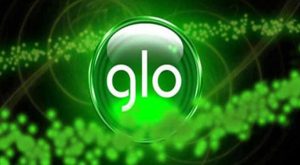 It is now easy for companies and organizations to give their stakeholders free access to their websites through a service called Sponsored Data on the Globacom network.
Through the service, customers and other members of the public will be able to browse the website of the sponsoring company even when the members of public have no active data subscription.
Explaining the service, Globacom said companies would be able to buy data buckets and subsequently allow their existing and prospective customers or any other member of the public to access their websites, apps and other data services without having to expend their own data. The cost of access by the end-user is borne by the sponsoring companies.
Globacom in a statement disclosed that Sponsored Data service is a more targeted and effective method of inducing trial of the sponsoring company's digital products as well as free trial and free sampling of its content.
The telecom operator said the service would give better return on investment (ROI) to the sponsoring companies, adding that it will facilitate over 70 per cent increase in customer engagement and foster incremental revenue through the engagement of new customers. The company said this service would be particularly beneficial to betting companies, IT and Technology companies, manufacturing concerns, banks, schools and others.
Globacom said staff of the sponsoring companies who are on the Glo network could also benefit from the sponsored data plans.
According to Globacom, there are various options for companies and organisations wishing to use the sponsored service as they are free to choose from sponsored data buckets ranging from 200GB to 50TB, according to their needs.
Globacom said "the plans are already available on the network and are valid for renewable 30 days."
Globacom said it would continue to come out with solutions that would boost customer's experience, especially at the period of CoVID-19 that has increased online activities of organisations, since most customers and staff of organisations have shifted to online activities in order to align with the new normal, brought about by COVID-19 pandemic that has negatively impacted on businesses.
Samsung Galaxy S20 FE: Inspired by Fans for the Fans
Samsung Electronics Co., Ltd. has revealed the Galaxy S20 Fan Edition (FE), the newest member of the Galaxy S20 series. Galaxy S20 FE is a premium flagship smartphone that includes innovations Galaxy fans told us they love most, and it is also made available at an accessible price point.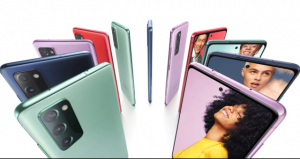 COVID-19 disrupted the world as we knew it and technology is now playing a more crucial role in our lives and that is why we created Galaxy S20 FE; to deliver flagship experiences to more consumers.
Samsung took select features of the Galaxy S20 series, such as the super smooth scrolling display, an AI-powered camera, advanced chipset, hyper-fast connectivity, all day battery, expandable storage, with a streamlined premium design, in order to create the all-new Galaxy S20 FE.
"The S20 FE is an extension of the Galaxy S20 family and is the start of a new way to bring meaningful innovation to even more people to let them do the things they love with the best of Galaxy." Says Mr. Caden Yu, the Managing Director, Samsung Electronics West Africa
All you want, to do what you love
Express the best of yourself when out on a day trip or at night catching fun with a pop of color that reflects your personal style, attitude and personality. The S20 FE comes in variant colors of Cloud Red, Cloud Lavender, Cloud Mint and Cloud Navy.
With the S20 FE, the fun never stops. The pro grade camera and 30X Space zoom help you capture memorable moments whether near or far at day time.
Plus, the night mode multi-frame and powerful performance gets you through the fun nights and the 4500mAH battery keeps you on all day with little in between time to recharge using the 15W fast charging.
And since life can be unpredictable, the Galaxy S20 FE is water and dust resistant; IP68 rated. Better yet, when accidents happens, one can rest easy knowing the 24 months warranty and Screen repair offer that comes with Pre order has got your back.
Pre order
The S20 FE is available for pre order from the 9th of October with a Wireless Bluetooth earphones, Clear Standing cover and Screen repair offer. You also get a 4 month Free Subscription on YouTube premium. Trade In Discount Offer also available from Pre order. Trade in your old phones and enjoy discount on the S20 FE
Launch
The S20 FE would be officially available in the market from the 23rd of October. Visit any of our Samsung Experience Store nationwide for an amazing and pleasurable experience.
Device Specifications
With its variants of colors, S20 FE comes with a 6GB RAM/128GB ROM, a long lasting battery of 4500mAh with 15W fast charging, a 32MP selfie camera and a 120Hz Super-Amoled display.
MTN Revv Programme: Experts Train SMEs on Customer Experience and Data Analytics
Experts at the latest edition of the Revv Programme masterclass have trained SME owners how to improve customer experience and maximise data analytics to scale their business growth.
The virtual conference themed: "Redefining customer experience through effective customer relationship management and data analytics" which was held on Wednesday, September 23, 2020.
Panelists at the conference included the Olubayo Adekanmbi, Chief Transformation Officer, MTN Nigeria,  Ugonwa Nwoye, Chief Customer Relations Officer, MTN Nigeria, Adenike Ogunlesi, founder and Chief Responsibility Officer, Ruff N' Tumble,  Chairman, Fasmi CRO Group, Prof. Ndubuisi Ekekwe and Principal consultant, Niche Customer Experience Consulting Firm, Debbie Akwara.
Olubayo Adekanmbi, who is an astute business leader and recognised data scientist, shared insights on the customer mindset in a post-COVID economy.
According to him, "Even though we are in a new normal, we are still dealing with a person who has the capacity to adjust to every environment.
"As SMEs we have to observe the environment, learn from it and take actions accordingly".
Ugonwa Nwoye brings over 25 years of management experience across industries including Oil and Gas.
She advised the participating SMEs to pay attention to diverse customer channels as they arise.
"You need to meet the customers where they are. To achieve this, a good customer database is essential. You need to know the kind of channels your customer wants to be reached."
While sharing her experience as an entrepreneur of over three decades, Adenike Ogunlesi emphasized that customers want to feel good where they spend their money.
"The most important thing is that regardless of the technological tools you deploy today, it is all about the experiential economy which is the way you make people feel."
While thanking MTN for the Revv initiative she noted, "This sort of platform allows SMEs to learn much quicker than the opportunity we got thirty years ago, well done to MTN".
The Revv Programme was launched in August by MTN Nigeria as an initiative to train over 10,000 SMEs by adopting a four-pronged approach that includes masterclass sessions, support with productivity tools, access to market and advisory initiatives.
The programme seeks to help SMEs relearn, readjust, and retool their businesses in a post-COVID economy.
Since inception, over 5,000 entrepreneurs have attended the Revv masterclasses with more than thirty business leaders and industry experts across different sectors facilitating the sessions.
Participants at the masterclasses have been enjoined to take full advantage of the programme for a chance to join Y'ello 200, an accelerator programme by MTN Nigeria where select small business owners will access a broad range of technology and productivity support tools in addition to expert advisory.