TGNYES 2017 Exposes Youths to Business Opportunities, Others Receive IT Training
By peter oluka
The Generation Next Youth Empowerment Summit 2017 (TGNYES) has spurred young people to innovate and put on their thinking cap.
The Summit, an initiative of Elbativeni Foundation and Elbativeni Impressions and Consult invested with the Project's mission to build youth leaders and empower them with right resources, world class speakers, job opportunities, grants, loan facilities, entrepreneurship ideas and available physical gifts and tools to enhance their lives and held in Abuja recently, was attended by notable dignitaries and speakers including, His Excellency, Ambassador Leopoldo Rovayo Verdesoto, of the Embassy of the Federal Republic of  Ecuador to Nigeria, and Nigerian Communications Commission's Executive Vice Chairman's (EVC) Senior representative, Ms Olawaiye Olasumbo.
Others were: MD of Nanet group, Mr Ini Akpabio; Nigeria's Former Minister of information, Mr Frank Nweke Jnr.; CEO of Elbativeni Foundation and Elbativeni Impresions and Consult, Ms Destiny Ruth Obiakoeze; CEO of O&S Services, Mr Oba Boniface, CEO of Media Range Ltd, Mr Hassan Abdul; Flex NG's Mr Kabir Bayo Shittu; Ocean Hill's Mr Chinonso Opurum; Speaker Arnold Pms Arnold Ayomide Afolayan amongst others.
Nigeria's former minister of information, Mr Frank Nweke Jr. who was the edition's "Success Icon" appreciated the team for the vision and seeing themselves as partners in Nigeria's development emphasized: "I say this because more often than not, we find many people who believe that they have no role to play in national development. So when I meet young people like Destiny and her team who envision this kind of empowerment programmes  and it has encouraged others on what must be  done; one must duff his hats, one must respect them. So I pay my due respect to them".
He spurred on participants to ask themselves hard questions and stressed on the need for passion and drive and the desire to push against all odds noting that he had faced challenges over the course of 7 years, implementing an idea that would employ over 15000 people.
The Ambassador of the Republic of Ecuador to Nigeria, H.E Leopoldo R Verdesoto shared varied experiences both as a diplomat, professionally and personally.
According to him, "I have served abroad in three different places, all of them nice from my point of view but they were considered not easy. One of the fact that I carry my career and I am very proud of it is some people didn't want to go to the places that they had offered me to go but I say okay because for me, it's a privilege to serve my country and I go! No Wahala on it".
He recounted his diplomatic experiences and the importance of relations to the diaspora citing shared similarities and values of Ecuador and Nigeria including economic.
The Ambassador advised that "youths and young people must be interested in what is going on in their country and their region, their…and make the compromise to go into politics and activism; not to take advantage of managing public funds but to serve their people and their country".
The Managing Director of Nanet Group and Nanet Hotels, Mr Ini Akpabio, success Icon of the maiden edition and patron of the Summit spoke on "The roles of youths in a united Nigeria". He raised salient issues of unity stressing that Nigeria had lots of things threatening to divide her.
He noted that the world boasts of youths as Presidents – the 31 year old President of Austria and 39 year old President of France.
He noted that there was need for less discrimination, Full rights of residence in any part of the country, and political and economic emancipation amongst others; mentioning that schemes such as the federal govt colleges, the National Youth Service Corps were great initiatives and were targeted at the unity of the country.
Speaking on some of the take home for youths at the Summit Mr Ini Akpabio said "The Youths are very powerful so the first thing they must do is to recognize their power. The youths don't know how powerful they are. In exercising their power, they will be able to make changes. The changes I have been advocating are those that can be embedded in our constitution. We should have a percentage set aside…maybe like 25%, and say that at all levels of governance, that 25% must go to the youths; defined as people between the ages of 15 to 35.
Earlier in her welcome address, the CEO of Elbativeni Foundation and Elbativeni Impressions And Consult the hosting organizations of the youth Summit, Ms Destiny Ruth Obiakoeze, explained that the youth Summit was to bring people of different sectors and proffer ideas and actions capable of helping the young people move forward.
She said the idea of the summit remains to fire youths up from the inside to the outside and help them to realize that the things that they want is inside of "them", that they can make things happen for themselves regardless of the economy, the circumstances of life and that they can do what they want to do to become the leader that they want. She added that the summit was paramount to give hope to youths who did not have hope and give assistance to youths who did not have the right resources to help themselves and empower them with available opportunities.
Nigerian Communication Commission's Executive Vice Chairman (EVC) who was represented by the Principal Manager in the public affairs department, Ms Olasumbo Olawaiye said that since the youths make up a huge percentage of the telecom consumers 'the Generation Next Youth Empowerment Summit' was indeed a great platform to enlighten them on the various telecom issues.
The Commission had earlier in March 2017 flagged off the 'year of the Telecom Consumer Campaign' focused on the needs and satisfaction of the Nigerian Telecom Consumer of which part of its purpose is to inform and educate the consumer with the sole intent of protecting and empowering them to make the right decisions and from unfair practices of network operators.
The Commission in its eight point agenda with two being to improve the quality of service and a sixth which is to protect and empower consumers specifically addressed… Key components of the campaign in the year of the Telecom Consumers Include: Creation of great awareness of quality of service; research based fact on electromagnetic field radiation; The do-not-disturb code,2442 and the NCC toll free 622 line.
Noting that information was very important for the youths and users of telecom services to be properly aware in their consumer experiences, she said the, "Do-Not-Disturb code 2442 is a dedicated command short code which will enable consumers to stop unsolicited text messages, including voice and take informed and independent decision of what messages to receive from the network and protect themselves from the nuisance of unsolicited messages and take it as a direct response to the yearning of subscribers.
During the Entrepreneurship session, Mr Oba Boniface who facilitated the session said that the difference between  a successful entrepreneurs and the unsuccessful entrepreneurs were their abilities to  bring out revenue out of rubbish, see prosperity out of problems, and cash out of  crisis.
According to him, there was need for youths to see entrepreneurship as a great option and see the business in problem. They need to see opportunities in problems.
They need to think of how to add value to others and increase their integrity since innovation in a better way to solving people's problems. They need to be ready to invest in their own businesses and ideas and not just expecting others to invest in them.
The Summit also hosted an innovative mind teaser session hosted by the Technical Director of the Nigerian Scrabble federation, Mr Farouk Babaina.
In a session on Brand Power, the CEO of Media Range Ltd, Mr Hassan Abdul taught that there were series of things that were important to becoming more marketable as personal and business brands and it is indeed important to increase performances in them. Attributes that differentiate individuals and business in the industry must be developed and improved.
According Mr Hassan Abdul, Personal branding can accelerate communications strategy, ease career transitions, increases long term career and business objectives as well as expected outcomes.
He spoke on the essence of communications and branding to individuals and business and how to leverage its capacities in life and business.
Mr. Peter Oluka, IT Correspondent with the Nigerian Communications Week  coordinated the 'opportunities Panel'  with CEO of MicroFlex,-Mr  Kabil Shittu; CoFounder of Ocean Hill, Mr Nonso Oprum; Representative of Elbativeni Foundation, Ms Biodun Ogundipe where opportunities for soft loans, Business support services and ICT Training for women were offered participants.
The last session was the Google Digital Skills for Africa session facilitated by the CEO of the hosting company and foundation- Elbativeni Impressions and Consult and Elbativeni Foundation., Ms Destiny Ruth Obiakoeze.
The session highlighted the need for an online presence, the opportunities available through online presence and possible career opportunities that youths could leverage to earn money.
Given Google's target to train 10 million African's especially youths, the session explored digitals skills, the need to be digitally savvy and increase the use of technology online and in businesses.
According to Destiny, the future of technology would considerably progress and will continue to be profitable considering the principles of the digital world.
However she noted that youths have incredible opportunities with the advent of technology and the digital world than ever before.
Some of the success stories of the year's event was achievements of the free admission for participants at the summit, exposure to world class resources, facilitators and speakers including:
Ten (10) Start Up Business winning FREE Business Support services; 20 Ladies selected from participants to attend FREE SIX MONTHS ICT training from February 2018 to July 2018; Soft Loans; Job Opportunities for select participants and Free Summit shirts won by raffle.
According to The Generation Next Youth Empowerment Summit's Convener, Ms Destiny Ruth Obiakoeze, Now, we are looking forward to 2018.
Rivers State, Shell Inaugurate Cluster Development Board for Assa North Gas Project
The Rivers State government and the Shell Petroleum Development Company of Nigeria Limited (SPDC), energy company, recently inaugurated the Egi/Igburu Cluster Development Board (CDB) for pipeline communities to SPDC's Assa North Gas project, which has a capacity for 300 million standard cubic feet of gas per day and the potential to be one of the largest domestic gas projects in Nigeria when completed.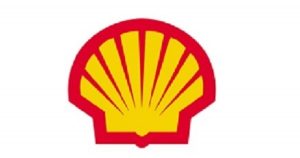 Barrister Elloka Tasie-Amadi, State Commissioner for Chieftaincy and Community Affairs, at the ceremony, urged the Comrade Orikoha Ekwueme-led newly elected officials of the CDB to use the opportunity of leadership to make positive impacts that will improve living standards in their communities.
He said, "The state government is always available to support you. Always speak with your people, including the Community Trust Committees (which were also newly inaugurated). Adequate communication will ensure the buy-in of all your stakeholders".
He decried those who see leadership as opportunity for self-seeking gains. "Leadership is more of sacrifice; not an opportunity for personal benefit", The Commissioner said.
Also, at the inauguration, Mr. Igo Weli, SPDC general manager External Relations,  said, "The Global Memorandum of Understanding (GMoU), that you signed today, sets the framework for long-term partnership between SPDC JV and the Egi/Igburu Cluster. The GMoU runs on the principle of community-led development. Today, SPDC JV commits to providing funding to help you realise your community development aspirations."
Represented at the ceremony by Dr. Banji Adekoya, SPDC External Relations Manager for Projects and Opportunities, he asked the CDB to "be prudent and implement projects and programmes that will deliver maximum benefits to the Egi/Igburu communities. Note that government, SPDC JV and the communities that you represent will hold you accountable for the judicious utilisation of the development funds."
"With the inauguration, SPDC reiterates the company's commitment to the Assa North Gas Project and to making it an exemplary one, particularly in Nigeria's quest for energy sufficiency, for power generation and industrialization", he said.
On its part, the new CDB committed to use SPDC's award-winning GMoU agreement, which is a community-led sustainable development and interface management model that puts the communities in the driving seat in setting development priorities and implementation of programmes and projects to meet their needs.
The GMOU is a proven winning approach introduced in 2006, adopted across SPDC's operational areas and provides a secure five-year funding for communities to implement development projects of their choice.
With the inauguration of the Egi/Igburu CDB, SPDC now has 40 active GMoUs in Abia, Bayelsa, Delta, Imo and Rivers States. Since 2006, SPDC JV has disbursed a total of $252 million to communities through these GMoUs.
The Assa North/Ohaji South gas project is a joint venture project involving the SPDC, the NNPC, Total E&P Nigeria Limited, and Nigerian Agip Oil Company, and will result in a new SPDC gas processing plant.
The development will help the federal government deliver on its ambition to provide enough gas for domestic consumption, power generation and gas-based ammonia and urea fertilizers for farmers.
African Entrepreneurs Vying for Anzisha Recognition
The Anzisha Prize, a partnership between African Leadership Academy and Mastercard Foundation, has revealed its top 20 finalists for 2020. Winners will be announced at this year's Anzisha Prize Conference on 27 October 2020.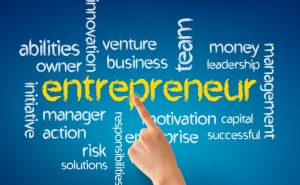 Organisers say this year's application season saw a record 1 200 applicants vying for a chance to join the Anzisha Prize fellowship.
From these applications, 20 businesses emerged that were 45% percent female-owned and represented sectors such as agriculture, manufacturing and education.
Young entrepreneurs from Morocco, South Africa and Tanzania displayed impressive ventures that are tackling critical issues within their communities while also turning a profit. Through their businesses and entrepreneurial leadership skills, these job starters are paving a way for other young Africans to pursue entrepreneurship.
Selected as a top 20 finalist is 21-year-old Alaa Moatamed who is the co-founder of Presto, a company she describes as one of the leading delivery management platforms in Egypt. The venture provides business owners with an affordable and convenient delivery service for their customers.
Joining Alaa is 20-year-old Benjamin Mushayija Gisa from Rwanda who manufactures and packages natural organic products for consumption and for cosmetic purposes in the form of lotions and coconut soap.
"2020 has seen a global shift in the future of work. This year's applicants have personified the resilience and innovation that Africa needs as we navigate our way into a post-COVID-19 future," says Melissa Mbazo-Ekepenyong, Deputy Director of the Anzisha Prize.
The Anzisha Prize, a partnership between African Leadership Academy and Mastercard Foundation, has supported 122 entrepreneurs and 77 of those businesses have created over 2 000 jobs, with 56% of those being employment provided for young Africans under 25.
Peter Materu, Chief Program Officer, Mastercard Foundation says, "The success of the Anzisha Prize over the last decade stands as a resounding testament to the creativity and entrepreneurial potential of Africa's very young people—a hugely under-tapped resource.
Through Anzisha, we're reminded of what they can achieve when challenged and enabled to own and solve the problems they see around them. Now, as ever, the innovations that have emerged through the Anzisha Prize inspire and renew our faith in and commitment to their promise."
This year, the top 20 will gather virtually from their various countries to share knowledge and learn from expert coaches and mentors as they prepare for their final pitches to a panel of external judges.
All the entrepreneurs will receive a cash prize of US$2 500. The grand prize winner will receive US$25 000, while the 1st runner and 2nd runner receive US$15 000 and US$12 500 respectively.
FG Bans Emirates Airlines from Operating in Nigeria
Federal Government has included Emirates Airlines in the list of airlines not allowed to operate in Nigeria.

This is part of measures to curb the spread of COVID-19 in the country.
Hadi Sirika, minister of Aviation, confirmed this via his Twitter handle on Friday.
According to Sirika, the decision was taken following a meeting between the Presidential Task Force (PTF) and European Unions (EU).
The ban would take effect from Monday, September 21, 2020.
"The PTF sub-committee met today with EU Ambassadors to discuss Lufthansa, Air France/KLM ban.
"The meeting progressed well. Emirates Airlines's situation was reviewed and they are consequently included in the list of those not approved, with effect from Monday the 21st September 2020," Sirika tweeted.