Top 4 Business Tools You Need for Effective Remote Working
With social distancing measures likely to remain strictly in place for the foreseeable future as we seek to contain the spread of Covid-19, remote working is having its moment.
"For many of us, remote working is rapidly becoming normal," says Andrew Bourne, Zoho's Country Manager for the African region. "This means we need a set of business tools that makes it as easy as possible to keep connecting and collaborating with clients and colleagues."
Cloud-based software solutions enable you to work wherever you are, as long as you have an internet connection and computer, the trick is in selecting the one that will allow you to continue working for as long as needed, and not just fulfill your immediate needs. "It's about assessing your requirements and taking the time to select tools that not just meet those needs, but also work well together to achieve a streamlined workflow," Bourne stresses.
Here are some things to consider when selecting tools to support your remote working environment:
Unrestricted communication: Without face-to-face interactions and in-person collaboration, you'll want to make sure your communication tools are up to the job of calls, video conferencing and instant messaging. In emerging markets especially, consideration should be given to the bandwidth requirements of any video conferencing tools you use. While line speeds and data caps have improved significantly over the years, nothing kills collaboration as fast as a bad connection.
A cloud-based office suite: "Anyone who has ever tried to do remote work on a traditional office suite knows how difficult it can be," says Bourne. "The version control alone can be a nightmare." A cloud-based office suite makes collaborating seamless and effortless and dramatically reduces the back and forth needed to get things done.
Project management: Central to successful remote working is ensuring the whole team is on the same page. Find a project management tool that helps you manage budgets, timelines, resources and quality with a calendar, Gantt chart, time tracking, and functionality. A project management tool with automation capabilities saves time on routine tasks. A drag-and-drop interface is useful for making automations easier to visualise.
Shared workspace: "A shared, centralised cloud-based workspace is the remote version of an office," Bourne says. A cloud-based shared drive serves as a space where teams can easily share and store files, making these easily accessible to anyone, anywhere. Pay particular attention to the search functionality. You want a tool that can filter and search smartly and quickly.
It's important that the tools you use for these also work well together in order to avoid duplication of data and efforts, which is why it's preferable to go for integrated suites instead of standalone apps.
Pantami Inaugurates Committee to Increase Broadband Penetration by 2025
Federal Government on Thursday inaugurated a Broadband Implementation Steering Committee (BISC), to accelerate the attainment of the country's broadband penetration to 70 per cent by 2025.
Dr Isa Pantami, minister of Communications and Digital Economy, while inaugurating the committee in Abuja, said the current 40.18 per cent penetration should be raised to improve the contribution of the sector to the nation's GDP.
"If you look at the contribution of technology to our GDP, what we have achieved in the first quarter of 2020 is unprecedented, the contribution is 14.07 per cent.
"So this is a clear indication that the more there is proper penetration, the more the nation's GDP will increase.
"Part of the plan is that we are targeting at least 90 per cent of our population in Nigeria to have access to broadband, so we are targeting 70 per cent penetration by 2025," he said.
The minister said before now, the broadband penetration was 31 per cent but based on the recent report released by the NCC, the broadband penetration had now increased to 40.18 per cent.
According to him, it represents almost 10 per cent penetration in less than a year.
He explained that the new Broadband Plan, 2020-2025, was designed to deliver data download speeds across Nigeria at a minimum of 25Mbps in urban areas, and 10Mbps in rural areas.
Pantami said the aim was to ensure effective coverage of at least 90 per cent of the population by 2025 at a price not more than N390:00 per 1GB of data (i.e. two per cent of median income or one per cent of minimum wage).
According to the minister, the plan is being tailored in line with the pledge by President Muhammadu Buhari to lift 100 million Nigerians out of poverty in 10 years.
"The plan will accelerate the aspiration of the country, as it leap frogs with the rest of the developed world toward the widespread deployment of 5G technologies, even while it is yet to achieve significant 4G coverage and adoption.
"With the 14.7 per cent contribution to the nation's GDP, Nigerian government believes that rapid rollout of broadband services will address various socio-economic challenges faced by the country.
"Some of the challenges include: to grow its economy, create jobs, rapidly expand the tax base, and improve digital literacy and educational standards," he said
He added that the current plan was to ensure the deployment of nationwide fibre coverage to reach all state capitals and a point of presence in at least 90 per cent of local government headquarters.
According to him, it also targeted to reach tertiary institutions, major hospitals in each state and 60 per cent of base stations by 2025 at statutory rates of N145 per meter for Right of Way (RoW).
He said that the ministry's engagement with the Nigeria Governors' Forum had inspired several state governments to adopt the N145 per meter and a few of these states had waived the fee altogether.
"President Buhari has also directed the security agencies to protect all critical national infrastructure," he said
On jobs creation, Pantami said that the fibre to the Home Council Europe, a 25 million EUR investment in information and communications technology, including smart grid and broadband, would create or retain 700,000 jobs.
The minister noted that out of the figure 360,000 would be small business jobs.
He said that higher standard of living and socio-economic development had caused the growth of e-health, e-education and e-government, among others.
He, however, mandated the committee to ensure effective monitoring and implementation of the plan.
"You are expected to adopt the Broadband Plan as your working manual; you should become very familiar with the 100-page document.
"I believe that a combination of the knowledge of its content and your subject matter expertise will enable you to provide a catalyst for innovative solutions to the implementation of the Plan.
"I often state that no Policy or Plan can implement itself.
"As such, it is critical to ensure that an adequate level of monitoring and feedback are integrated into your activities," he said.
In his remarks, Prof Umar Danbatta, executive vice chairman (EVC), Nigerian Communications Commission (NCC), thanked the Minister for putting the committee together and urged it to work in synergy with other related agencies.
Mr Ubale Maska, chairman of the Committee, who is also the Executive Commissioner, Technical Services, NCC, explained that broadband was the centre of any digital economy of a country.
"We are humbled to be members of the implementation committee responsible for steering the National Broadband Plan (NBBP).
"We express our commitment to bring to bear our wealth of experience for the successful implementation of the plan," he said.
Other dignitaries at the occasion includes Mr Kashifu Inuwa, director general of National Information Technology Development Agency (NITDA), Prof. Mohammed Abubakar, managing director of Galaxy Backbone.
Arik Air Resumes Domestic Flights July 8
Arik Air has announced the resumption of its domestic flights from July 8, following the federal government's decision to re-open Lagos and Abuja airports for flight operations.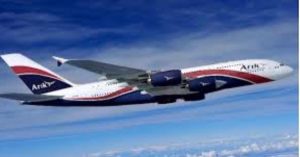 Roy Ilegbodu, Arik Air Chief Executive Officer, disclosed this in a statement in Lagos.
Mr Ilegbodu said that the airline would be operating three daily flights from Lagos to Abuja in the first phase of the restart.
He said further that Port Harcourt would be added to the schedule from July 11, when the Port Harcourt International Airport would be reopened for operations.
"Passengers have been assured of their safety and wellbeing at every stage of their flight.
"The airline has put various measures in place, in line with COVID-19 health protocols, as recommended by the World Health Organisation (WHO), International Civil Aviation Organisation (ICAO) and the Federal Government of Nigeria.
"Passengers are advised to arrive at the airport three hours before scheduled departure time so as to have ample time to undergo all security and health protocols before flight.
"Furthermore, all passengers are required to come properly kitted with their face masks.
"We are ready to fly our esteemed customers again. All preparations have been made to make flying in this extraordinary period in the world safe and pleasurable.
"Arik has worked actively with aviation agencies for an effective re-start of the industry and also ensure that agreed health measures are effectively implemented," Mr Ilegbodu said.
Some of the Tools for the Job in Hand
BY Gregory Kronsten
The principal losers from COVID-19, as with other global viruses and all national disasters, are the poorest members of society.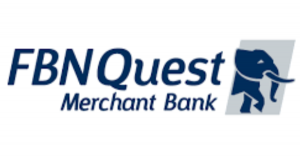 They have fewer, if any savings. They generally live on top of one another. Their income is received in cash because their jobs, if any, are not secure.
They depend upon the state for education and health so when the government seizes up for whatever reason, they are left without. We could go on. The lucky ones are the "professionals" who can work from home and adapt to the restrictions imposed by their government.
The authorities in Nigeria have sought to respond with monetary and fiscal stimuli. The headline measure on the monetary side was the rate cut of 100 basis points (bps) announced by the monetary policy committee (MPC) last month.
The impact of rate changes is limited for well-documented reasons, which explains the consensus view (including our own) ahead of the meeting on 28 May that there would be no change. The cut was the signal/message, whatever its effect, that central banks and MPCs across the world have sent in the face of COVID-19 and the ensuing lockdowns.
On 16 April, the CBN governor outlined a package of regulatory and credit measures that was costed at N3.5trn in aggregate. The largest intervention was a N1trn facility for agriculture and manufacturing, of which N93bn had been disbursed for 44 projects one month later. Similarly, for the N100bn healthcare intervention, a total of N10bn had been released.
This is not particularly fast or slow. The CBN has tested procedures to follow. There are not the resources available for the quick fix. In the US the government sent a cheque to each household. In several European countries such as Germany, Switzerland and the UK, banks released government-guaranteed loans for small business after credit checks that could charitably be termed light.
There is little doubt that some of these loans were fraudulent and that many will turn sour. However, governments in advanced economies can take the hit.
The Federal Government of Nigeria's (FGN) contribution to the fight against COVID-19 is the inclusion of a N500bn COVID-19 crisis intervention fund within the latest version of the 2020 budget, approved by the National Assembly on 11 June.
This fund is to be targeted on improvements to healthcare facilities and a special scheme of public works to employ 770,000 Nigerians. Additionally, the FGN will request funding from the World Bank Group for its Nigeria Centre for Disease Control (NCDC), the country's leading public health institute, and from a West African disease surveillance vehicle to provide US$100m for the state governments to tackle the impact of COVID-19.
These initiatives will complement programmes financed by the US$5.5bn multilateral borrowing in the budget, of which the IMF has already disbursed US$3.4bn. A further US$290bn has been approved for release by the African Development Bank.
It is far too early to say how much COVID -19 will hit the health of Nigerians, let alone the broader economy. An analysis of the victims elsewhere tells us that the young average age of the population stands in Nigeria's favour.
We should also cite the possibility that the average temperature counts as another positive. All advantages, and we will add the sizeable domestic investment institutions that will fund most of the FGN's borrowings, are to be valued since Nigeria has limited resources to fight off COVID-19.
Gregory Kronsten is Head Macroeconomic and Fixed Income Research, FBNQuest