Transition to Digital Broadcasting Requires Careful Planning – Bolarinwa
Yomi Bolarinwa, director general, National Broadcasting Commission (NBC) a parastatal of the Federal Government of Nigeria, empowered to regulate the broadcasting industry. Under him, the NBC is now evolving defined standards, in all aspects of Broadcasting, by effectively licensing, monitoring and regulating an environment that encourages investment and development of quality programming and technology for a viable industry, which competes favourably in the global information society. Bolarinwa spoke to hilary okeke on a wide of issues
Meeting the Digitisation Switchover Deadline
Yes. There are lots of activities going on already and the target date of June17, 2012 will be met. In October 2009, the African Union ministers of communications met in South Africa and one of their recommendations to African Heads of States was that the switchover date for African countries should be in 2012. The internationally signed agreement is 2015 for UHF and 2020 for VHF. We have signed an international agreement that come June 12, 2015 our transmission will not cause interference to our neighbours' transmissions. The planning in Nigeria is carefully done so that our switchover date in Nigeria would be met. We are going to start from our border areas, take care of our international agreements and move inwards, until we finally switchover. But we will take it in phases, and it is important for us that come 2012, those border areas are switched off and we won't be causing interference to anybody; and then we can use the experience to carefully move inwards.
Delayed Whitepaper on Recommendations by Presidential Advisory Committee
We have not stopped working to meet the deadline. We understand that there are certain things that should go on because it is very clear that we must transit from analogue to digital broadcasting. The standard adopted for Nigeria is the DVB-T, which is the standard used all over Europe and would also be used all over Africa, and the planning for transition is based on that.
There is no political intrigue around the yet to be issued whitepaper, government is just trying to ensure that everybody is being carried along. When you give tax or import duty waiver on broadcast equipment, for example, it affects the federation account. We are in a democratic dispensation, and this is not a matter to be decided by the executive alone. Members of the National Assembly are also involved and they need to deliberate and agree that this is what is best for the country. What is being done is to ensure that we have a firm policy on ground, unlike in South Africa and Ghana where problems are beginning to come up due to improper planning. There is no way the federal government would prefer a prolonged transition period (during which there will be simultaneous transmission of analogue and digital signals) because of its cost implications. We do not manufacture any of these equipment, and the longer the transition period, the more difficult it becomes for us to keep our analogue equipment going; and the more old disused equipment are dumped in Nigeria. A short transition period ensures that we can do this without so much cost. If we have a longer transition period, it is going to cost money, and would increase the cost of our eventual switchover. We need to get it right, otherwise we will run into trouble and confusion.
Situation with Broadcast Stations
Most broadcast stations in Nigeria have already gone digital. Broadcasting is a chain, which starts from the acquisition stage (with the microphone and camera), through the production and then the transmission stages. Today, the acquisition and the production parts of the chain are digital. What is left now is the last mile, that is the transmission of digital signals from stations to homes. Viewers at home should have the wherewithal to receive digital signals. So we are looking at the acquisition of a digital receiver or an analogue receiver with an additional equipment called the set-top box, which interfaces with the analogue TV set and converts digital signals to analogue.
Acquisition of New Transmitters
As far back as 2004, the broadcasting industry on its own had agreed that the industry should look at the issue of a central facility provider. When the issue of digitisation came up and the realities dawned on the industry, it was also agreed that a new set of licensees who should provide transmission services, be introduced. A facility provider will be a standalone Nigerian registered company, which understands the business of transmission and has the wherewithal to warehouse transmitters – including microwave, satellite, fibre optics links – since he needs to get signals from the broadcaster, and then transmit to viewers. We know that political decisions are taken in states to buy new transmitters for TV stations, but we are making efforts to get the chairman of the Governors' Forum so that we can talk to them. The Board members of the National Broadcasting Commission are trying to go round states to advise these political officeholders about the futility of acquiring new transmission equipment, especially for TV stations.
In the digital domain, broadcasters would have the license to provide their content and somebody else would have the license to provide transmission services. If you have your license today as a broadcaster, it does not matter where you do your production. All you need is the ability to send your content to the transmission provider and you are on-air. So business becomes even easier and cheaper for them.
Making Set-Top Boxes Available
With an analogue TV set you need to buy a set-top box in order to receive digital signals from a station like NTA. Considering the economic situation in the country and the fact that many people could barely afford digital ready TV sets, a reasonable option would be using set-top boxes that currently cost an average of $50, which many cannot afford too. As transition moves to the switchover date all over the world though, it follows that large numbers of set-top boxes are required and thus, the cost would reduce. What the Nigerian government might do is to encourage some manufacturers of set-top boxes to open shop here, close the border to the importation of such devices, give them tax holiday or import waiver on every component and provide infrastructure for them. These would bring down the average cost of a set-top box to between $15 and $20. The South African government has provided an enabling environment for manufacturers to make set-top boxes and ensured that they are of the same standard with the ones in other countries within the southern African belt. They provided a big market for the manufacturers, and the price came down to what their citizens can afford. This is what we are considering. The border should also be strengthened so that nobody jeopardizes the whole effort, and the manufacturers encouraged so that we would get a reasonable price and have set-top boxes available to everybody.
NCC, Digital Encode Support NITRA Innovative Tech Forum On Post-COVID-19 Strategies
The Nigerian Communications Commission (NCC), Nigeria's telecommunications regulator and Digital Encode, Cybersecurity and Compliance advisory company, have indicated interest to partner with the Nigeria Information Technology Reporters Association (NITRA), the national umbrella body of ICT reporters, as it organizes a forum that will x-ray the industry's future plans for ICT growth post pandemic era.
The event, slated to hold on October 15, 2020, will seek to discuss the needs for a fortified ICT sector after the COVID-19 era, and the level of preparedness of ICT stakeholders to embrace the challenge of being pivotal to the stability and growth of all other sectors.
A statement from NITRA National Secretariat in Lagos indicates that due to the pandemic and need to observe the COVID-19 protocol on social distancing, the event will be held via a Webinar.
This year's theme, "Multi-stakeholder Approach To National Recovery Post-Pandemic", is in line with the annual event's generic theme, 'NITRA Innovative Tech Forum', a contribution by NITRA to the development of Information and Communication Technologies (ICTs) innovations and policies in Nigeria.
Prof. Umar Danbatta, executive vice chairman, NCC is expected to deliver the keynote speech at the event and will throw more light on Federal Government's plans, programmes and policies on post-pandemic strategies using ICT.
Dr. Adewale Obadare and Dr. Seyi Akindeinde, founders of Digital Encode, while accepting to support the event expressed their readiness to offer their expertise in Cybersecurity for organisations to prepare against cyber- attacks with the new normal.
They will also highlight areas that are high risks that need fortification in terms of cybersecurity.
Speaking on the event, Mr. Chike Onwuegbuchi, national chairman, NITRA, noted that as the COVID-19 pandemic continues to leave its negative trails across the globe, economic reboot for countries will not only depend on how well they readapt to the new normal, but also more on their recovery plans.
According to him: "While the federal government has consistently expressed its willingness to set all policies in place to engender growth, and accelerated implementation of these policies, private sector firms have also shown great hunger for the task ahead in post-COVID-19 era.
However, the question that needs to be answered is whether all stakeholders are ready for the required task ahead."
The event will also offer participating companies opportunities to publicize some of their individual efforts at contributing to reacting a soft landing or lifeline for SMEs and other ancillary companies as the pandemic threatens their survival.
Digital Encode is a multi-award winning and leading consulting and integration firm that specializes in the design, management, and security of business-critical networks, telecommunications environments and other Information Technology (IT) infrastructures.
NCC Threatens Illegal Users of GSM Boosters with Arrest, Prosecution
Nigerian Communication Commission (NCC) has warned telecom consumers to desist from using illegal GSM boosters.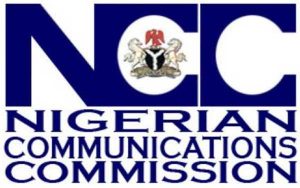 The commission also said that anyone caught using a GSM booster without obtaining approval of a duly licensed network operator will face arrest and prosecution.
GSM boosters are devices that transmit and receive telecommunications signals and can therefore interfere with other radio frequency equipment.
Ikechukwu Adinde, director, public affairs, NCC, said in a notice published on NCC website, that only licensed network operators are allowed to use GSM boosters.
The booster, also known as amplifier or repeater is made up of three main elements – exterior antenna, amplifier, and interior antenna.
They form a wireless system to boost cellular reception
"Members of the public should note that, willful interference with any wireless telegraphy is an offence under Section 16 of the Telegraphy Act, 2004,"it said
The agency said it will not condone any flagrant breach of this law.
It has also enforced measures to prosecute offenders.
Accordingly, monitoring mechanisms have been put in place and anyone caught using a GSM booster without obtaining approval of a duly licensed network operator will face arrest and prosecution.
"Any member of the public with useful information regarding the illegal use of GSM Boosters should contact the Commission on 09-4617000/7351 or send an email to [email protected]," the notice said.
"Individuals desirous of using GSM Boosters should note that they can only do so in conjunction with licensed network operators," it added.
Tizeti Selects Nokia to Provide LTE Fixed Wireless Access Solution for High-Speed internet Services in Nigeria
Tizeti announced that it selected Nokia's Fastmile Long Term Evolution (LTE) technology to enable usprovide superior internet services to over 1 Million subscribers in Port Harcourt, Edo and Ogun in Nigeria.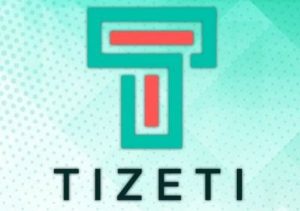 Tizeti will deploy Nokia's AirScale Base Station TDD-LTE and FastmileFixed Wireless Access (FWA) gatewaysto deliver premium internet and Virtual Private Network (VPN) services to Residential, Small and Medium Enterprises (SMEs).
The solution will also enable Tizeti'sto deliver a more robust, high-speedinternet service to subscribers and the flexibility to seamlessly evolve to 5G Fixed Wireless Access when needed.
Nokia's FWA solution enables Tizeti to fast-track broadband access and provide a best-in-class broadband experience to its subscribers.
Nokia'sAirScale Base Stations ensure high-quality connectivity and coverage and enablesTizeti to evolve the network in line with customer demand.
Nokia'sFastmilegateways connect wirelessly to the existing network to createa fastbroadband connection and enhanced Wi-Fi experience in the home.
The Nokia Network Services Platform will help Tizeti to simplify operations and quickly respond to changing market demands.
Kendall Ananyi, Tizeti, said:"We are committed to providing the best-in-class network experience to our subscribers. We are confident that Nokia's proven technology and expertise will help us differentiate our services based on quality. This a crucial project for us as it introduces LTE in our networks and allows us to bring new and innovative services to our subscribers."
Eniola Balogun, Nokia, said:"We are thrilled to work with Tizeti on the initiative to upgrade their network to bring the latest products and services to its subscribers. Nokia Fastmile will help Tizeti to cost-effectively enhance the customer experience.
The project will also enable them to delight their subscribers by providing more reliable data services.
On the other hand, Tizeti will benefit by adding new revenue streams."