UBA Rewards 20 More Customers in Final Draw of Wise Savers Promo as 80 Customers Win N120m
United Bank for Africa (UBA) Plc, Pan African financial institution, has again rewarded another 20 customers who have emerged winners in the final draw of the UBA Wise Savers Promo, winning N1.5 million each, bringing the total amount won by 80 customers for the duration of the draw to N120 million.
The electronic raffle draw, which was held at the UBA Head Office in Lagos on Thursday, October 10th 2019, was witnessed by the relevant regulatory bodies including the National Lottery Regulatory Commission, Lagos State Lottery Board and Consumer Protection Council.
Lucky customers who emerged winners in the fourth draw cut across all regions of the country. They are Lucy C Izunwanne; Agatha N Osifo-Whiskey; Aja-Ukpabi Bridget Ndidiamaka; Ajufo Patroy; Arewa Mathew Oluwatosin; Medline Paula; Olaniyi Joseph Ososba; Odibe Franca Nkechi; Kofo T Ogunsipe; Thany Abdullahi.
Others are Favour Jimmy Ufot; Orok Nsikak Uwem; Enyatam Daniel; Peace Ekemerighe; Yusuf Muhd; Alade Jamiu; Ibrahim Saheed; Ali Sarah; Zainabu A Adamu and Hemen Queen Torkwase.
The just concluded promo, which commenced in September last year, ran till the end of September 2019 and saw a final 20 customers from across Nigeria become millionaires, winning N30 million in the grand finale of the draw.
Speaking during the event, UBA's Group Head, Customer Fulfilment Centre (CFC) and Telemarketing, Mr. Anant Rao, said that since the promo began late last year, the bank has been impressed at the level of response so far by its customers across the country, adding that the purpose of the campaign is to reward loyal customers while encouraging the savings culture.
He noted that due to the promo, over two million customers qualified for the promo, adding that there has been a remarkable increase in the number of participants in this edition stating that the bank's objective of helping customers' save for the rainy day is being achieved.
He said: "It is very easy to spend money but to save is a habit all must imbibe. Our key objective is to encourage our customers to save regularly. We are here to support our customers and to encourage them to save as well."
The Group Executive, Transformation and Resources, Transformation and Resources, Chiugo Ndubisi, who commended and appreciated customers at the event said, "We had two major objectives for this promo which were to create and encourage a savings culture and to reward loyal customers and we have achieved this. We will be coming out with a bigger promo very soon and we are sure that even more of our customers will benefit from the next promo.
"We will continue to listen and give them nothing short of the best that they deserve. UBA will not relent, because we are impressed with the impact this has made so far and will continue to touch the lives of our loyal customers positively," he explained.
Some of the lucky winners that were contacted on phone after the draw were elated,  describing  their rewards as  life changing. "I didn't expect it and I am so grateful to UBA because this will go a long way to meeting my business needs and charting a new course for my life," says one of the winners based in Benin, Edo State .
The criteria for qualifying for the draw was to save at least N30,000 in a UBA savings account or in instalments of N10,000 each for a period of three months. customers were able to open a savings account on any of the numerous bank channels, including Magic Banking (*919*20#) and LEO, or in any of the UBA branches across the country, and start saving to stand a chance of winning.
United Bank for Africa Plc is a leading pan-African financial services group, operating in 20 African countries, as well as the United Kingdom, the United States of America and with presence in France.
Unity Bank Unveils 2020 OMG Competition For Children
In line with the efforts to drive the financial literacy initiatives of the Central Bank of Nigeria (CBN), Unity Bank Plc has unveiled its 2020 One Minute Genius (OMG) competition for children.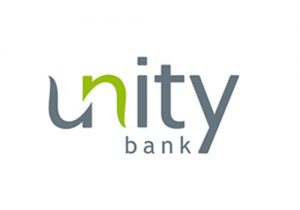 OMG is an educational gameshow to engage students as part of activities to commemorate Children's Day.
According to a statement from the bank, over 120 winners are expected to emerge at the end of the 5-day contest that kicked off yesterday June 1, 2020, and run till Friday, June 5th, 2020.
The statement also said that  the competition can be monitored on Beat FM 99.9 Lagos, Beat FM Abuja, 94.1, and online on the Bank's Website.
"The One Minute Genius is an initiative that underscores Unity Bank's belief in children, it connects with the Nigerian children's aspirations and reinforces the importance of education as a vehicle to empower the child to succeed beyond their wildest dreams." The statement read.
Every Child and student between the ages of 6 –12 years are legible to participate in the game.
The idea is to enable the participant to improve their intelligent quotient and unleash the genius in them. The game will be played as a blend of quizzes containing spelling Bee and Arithmetic questions.
The children that answer the questions correctly within the one-minute stipulated timeframe will be rewarded with cash prizes.
Commenting on the initiative, Funwa Akinmade, Head, Retail and SME Banking, Unity Bank, said the One Minute Genius gameshow is a participatory learning and reward contest aimed at motivating students towards subject mastery using a branch of reinforcement model.
Akinmade urged parents and guardians to avail their wards the opportunity to participate in the competition.
In previous editions of Children's Day engagement, the Bank hosted students of Kings College Lagos and held Spelling BEE competition to promote financial literacy, leadership, and advocacy against anti-social behaviour among youths.
CBN Says Claims of N2,000, N5,000 Banknotes in Circulation Fake
Central Bank of Nigeria (CBN) on Sunday, denied videos and pictures of the purported circulation of N2, 000 and N5,000 banknotes in the country.
The apex bank in a tweet via the official Twitter handle are warned false and fake.
CBN called on Nigerians to disregard claims of such banknotes and urged members of the public to report anyone found in possession of such to law enforcement agencies.
Recall that in 2013, the CBN under the leadership of Sanusi Lamido Sanusi had said it was going to introduce a N5,000 banknote into the country.
Recently, the social media was abuzz after aman reportedly visited a bank and deposited the sum of N17m with yet to be designed or released N5000 and N2000 naira notes.
In accompany video, a lady could be heard in the clip, revealing how the man stormed the bank with the bundle of new 5000 and 2000 naira notes to deposit it.
CBN Revises Timelines for ATM Dispense Errors, Refund Complaints
Central Bank of Nigeria (CBN) has revised timelines for reversals and/or the resolution of refund complaints on electronic channels, with effect from June 8, 2020.
This is to further enhance service quality, particularly quick refunds when customers experience failed transactions, ATM dispense errors or disputes.
Isaac Okorafor, director, Corporate Communications of the apex bank said on Sunday that failed 'On-Us' ATM transactions (when customers use their cards on their bank's ATMs) shall be instantly reversed from the current timeline of three days.
"Where instant reversal fails due to any technical issue or system glitch, the timeline for manual reversal shall not exceed 24 hours.
"Refunds for failed 'Not-on-Us' ATM transactions (where customers use their cards on other banks' ATMs) shall not exceed 48 hours from the current three to five days.
"Resolution of disputed/failed PoS or Web transactions shall be concluded within 72 hours from the current five days."
He added that all banks had been directed to resolve the backlog of all ATM, POS and Web customer refunds within two weeks starting June 8, 2020.
Meanwhile, key service providers in the Nigerian payments system have also committed to establish an integrated dispute resolution platform for the industry and enhance their payment system infrastructure and processes to reduce incidences of transaction failure.
Okorafor requested bank customers to refer to the updated Guidelines for the Operation of Electronic Payment Channels on the Bank's website (www.cbn.gov.ng) for further details.