Valentine's Day Comes Early as 2K Supermarket Offers Amazing Bargains
2k Supermart, the first discount store that sells everything N2000 or less, has curated a special section full of amazing items to make your Valentine's Day gift shopping a breeze.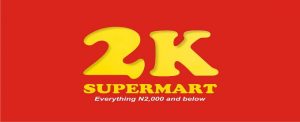 You don't have to break the bank, because 2k Supermart has picked out over 60 fun and fashionable gifts for men and women that you can shop, starting at just N2, 000.
The items on display includes: jewelry, chocolates, flowers, slippers, watches, candles and much more.
The supermarket which is located at 69 Alex Ekwueme Way Kado Estate by Gwarimpa and Kado Estate junction Abuja, also offers the best brands of grocery products at the lowest prices in town.
Customers can enjoy amazing prices on foot-wears, toys, stationery, kitchen and bathroom accessories, Beverages, Health and Beauty products, cleaning materials, party disposable items, gifts and More.
There is luggage master within the mall, Ice cream, Shawarma, Party Jollof rice, MoiMoi, Pastries, a Phone store,  Smoothie and Vegetable stands.
2k Supermart is a one stop family convenience stop.
HRW Wants End to Internet Shutdown to Manage COVID-19
HRW has urged governments such as Bangladesh, Ethiopia, India, and Myanmar, that are currently imposing an internet shutdown, to lift them immediately to save lives.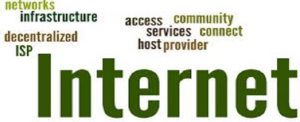 During a health crisis, access to timely and accurate information is crucial. People use the internet for updates on health measures, movement restrictions, and relevant news to protect themselves and others.
"Internet shutdowns block people from getting essential information and services," said Deborah Brown, senior digital rights researcher and advocate. "During this global health crisis, shutdowns directly harm people's health and lives, and undermine efforts to bring the pandemic under control."
For people around the world staying at home, either willingly or because of government restrictions, the internet is critical to communicate with doctors, family, and friends. For many children and others seeking an education, it is needed to continue learning as schools shutter around the world.
Internet shutdowns can have a greater impact on women, lesbian, gay, bisexual, and transgender individuals, people with disabilities, and older people who may rely on the internet for online support services.
These groups are most likely to rely on the internet to protect their physical safety, access sexual and reproductive health information and care, and participate in social, professional, and economic life, particularly when women are disproportionately taking on more child care and education responsibilities, and when isolation can lead to or exacerbate psychological distress.
The economic cost of internet disruptions is significant. As restrictions on movement expand, many individuals and businesses are relying on the internet more than usual for their work.
Internet shutdowns have become increasingly common in recent years, usually during tense periods, such as elections, anti-government protests, or armed conflicts. Thirty-three countries enforced 213 internet shutdowns in 2019, according to Access Now. Government justifications ranged from a need to combat fake news to public safety and national security.
India had the most internet shutdowns with at least 385 ordered since 2012. In Jammu and Kashmir, the Indian government imposed a complete communications blackout in August 2019, which stopped families from communicating and disrupted the local economy.
Phone services were gradually restored, but it was only after the Supreme Court found the internet shutdown illegal in January 2020 that service was partially restored, and only at 2G speed.
Since COVID-19 spread to India, people have reported not being able to access websites that provide information about the pandemic due to highly restricted speeds that make accessing anything beyond text messages nearly impossible. The New Delhi-based Internet Freedom Foundation has called on the government to "make all tools including high speed internet available to doctors and patients to save lives."
In Ethiopia, millions of people in western Oromia may be missing key information about COVID-19 because of a months-long government-imposed shutdown of internet and phone services.
The shutdown has prevented families from communicating, disrupted lifesaving services, and contributed to an information blackout during government counterinsurgency operations in the area.
In Myanmar, the government is blocking the internet for more than one million people in Rakhine and Chin States.
It first restricted access in eight townships in Rakhine State and one in Chin State last June, with an impact on civilians in conflict areas, the delivery of humanitarian aid, and the work of human rights monitors.
The government lifted restrictions in five townships in Rakhine and Chin States in September but reinstated them on February 3, 2020.
In Bangladesh, an internet blackout and phone restrictions at Rohingya refugee camps are hindering humanitarian groups from addressing the COVID-19 threat. The shutdown jeopardizes the health and lives of nearly 900,000 refugees in Cox's Bazar and the Bangladeshi host community.
Nearly four years ago, the United Nations Human Rights Council first condemned measures to prevent or disrupt access to or dissemination of information online and called on countries to refrain from such measures. Last week, leading international free speech experts said that internet shutdowns "cannot be justified" during the COVID-19 outbreak.
On March 27, the UN High Commissioner for Human Rights urged all governments to end any and all internet and telecommunication shutdowns. "Amidst the COVID-19 crisis, fact-based and relevant information on the disease and its spread and response must reach all people, without exception," a statement said.
Under international law, governments have an obligation to ensure that any restrictions to information online are provided by law, are a necessary and proportionate response to a specific threat, and are in the public interest.
Officials should never use broad, indiscriminate shutdowns to stop the flow of information or to harm people's ability to express political views, and doing so during a health crisis can cost lives, Human Rights Watch said.
Governments order internet shutdowns but internet service providers are responsible for carrying them out. Internet service providers should do everything in their power to push back against unjustified internet shutdowns, including by demanding a legal basis for any shutdown order and interpreting requests to cause the least intrusive restrictions. They should prioritize their responsibilities under the UN Guiding Principles on Business and Human Rights, and avoid complicity in human rights abuses, especially during the COVID-19 pandemic.
Providers should give customers advance notice of shutdowns and disclose the government's role and legal basis for restricting networks and services.
Human rights organizations can join and participate in the #KeepItOn campaign coordinated by Access Now to fight internet shutdowns with documentation, advocacy, policy maker engagement, technical support, and legal interventions.
"During a global pandemic, when people around the world are isolated and access to information can mean life or death, it's time to impose a moratorium on internet shutdowns," Brown said. "Governments should ensure immediate access to the fastest and broadest possible service for all."
Galaxy Backbone Deploys Telepresence Facilities @ 123 Locations
The Federal Government is now making extensive use of Telepresence facilities deployed by the Federal Ministry of Communications and Digital Economy (FMoCDE), through the Galaxy Backbone (GBB) Limited, a parastatal under the ministry.
Isa Ali Ibrahim (Pantami), Minister of Communications and Digital Economy,  had earlier directed GBB to utilize its highly secure Government-wide Telepresence and Collaboration facilities, to ensure government functions continue while maintaining social distancing.
They have complied by positioning their Telepresence and Collaboration facilities to ensure productivity, enhance security and reduce the cost of communication during this period.
Consequently, video conferencing terminals have been installed at over 120 Federal Government institutions, including the offices of the Vice President; 26 Ministers offices, 17 Ministers of State; office of the Chief of Staff to the President, Secretary to the Government of the Federation, Head of Civil Service of the Federation, 37 Federal Permanent Secretaries, Nigerian Center for Disease Control (NCDC); and other key Ministries,Departments and Agencies (MDAs) of the Federal Government.
The ministry assured that calls and Conferences are secured with end to end encryption within GBB operated government network and that the GBB also has the capacity to provide both public and private sector organizations secure and reliable telepresence services from its State-of-the-Art Unified Communication Services (UCS) platform.
The ministry promised to use technology to ensure that there are no interruptions in crucial government meetings and that virtual meetings will go ahead with all relevant stakeholders in a secure and reliable manner as we collectively tackle this challenge to humanity.
COVID-19: Nigerians Live Bandwidth Wasting Country
As Nigeria shut down in the age of Coronavirus, online connections are keeping Nigerians in touch with vital institutions and each other.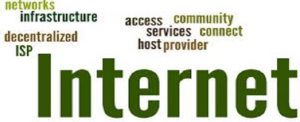 It is safe to say that the health pandemic has forced people for the first time in history to work where they live instead of living where they work.
Broadband is so influential today that it could be regarded as essential commodity.
It also means affordable subscription prices, universal access to connected devices, and population equipped with digital skills are now vital characteristics of a healthy neighborhood, city, state, or country.
Despite its importance, broadband is still far from ubiquitous and affordable.
As a matter of fact, affordable internet service is still a distant dream only the rich and intrepid can afford in Nigeria.
As the lock down persists, it is doubtful if majority of Nigerians can afford to stay connected when they exhaust their internet data.
And with the epileptic power supply, most poor Nigerians would be cut from the rest of the world.
For the economic vulnerable, that will be double jeopardy- not able to work and lack of access to information about the crisis.
That is why government must help people working from home with tokens of free internet, along with other subsidies.
Chris Uwaje, digital expert, said it's ridiculous for wealthy Nigerians and a 7 year old school boy in Nigeria to pay the same rate for the use of Internet.
To him, government should give public free mobile data to students and schools to use for remote learning amid the coronavirus outbreak.
"With 65-68% of Youth population, lack of access and high cost to the Internet retards youth Innovation and educational quality for superior knowledge research and sustainable national development" Uwaje added.
Also, Dayo Adetola, a researcher, said that the pandemic presents opportunity for Nigeria to rejig its educational system.
"Subsidizing broadband internet for students and researchers will have multiplier effects.  Aside from the obvious access to information for study, children and their parents can always be engaged with the educational process through educational web portals that provide an interface to communicate with teachers and administrators, real time access to assignments and grades, and numerous educational resources."  Adetola said.
Nodding in agreement, Uwaje, said the Nigerians live in a Bandwidth wasting country that produces less.
"With the advent of emerging technologies,, lack of internet access to creativity, innovative marketing will increase our consumerism mentality. We need a Bill for this and not just Executive Order" he said.