VDT Sponsors International Girls in ICT Day
VDT communications, a leading broadband communications service provider in Nigeria is one of the sponsors of this year's International Girls in ICT Day.
The Nigerian chapter of the event billed to take place on 27th April 2018 at Lagos Oriental Hotel is organized by the publishers of E-Business Life magazine.
VDT Communications has been supporting the organization of the event in Nigeria for the past 3 years. The decision of the company to continue to sponsor the event anchored on its desirable objectives.
The event encourages young girls from different secondary schools to develop interest in ICT in an attempt to strike a balance with the male professionals who dominate the sector.
It opens up a world of opportunities to young girls through the information that will be provided by various female ICT professional speakers whom they can easily identify with as role models and expand their career choices.
VDT will enable the young girls to know the various services that a broadband company can offer by showcasing her various services at the event. These services will include Digital Lease Circuit, Corporate Internet, Metro Wireless, Metro Fiber, ATM Solutions, Wi-Fi Hotspot and 4G LTE Advanced Retail Internet service.
VDT Communications also collaborates with Universal Service Provision Fund [USPF] to establish and operates 4 cyber café's with highspeed robust internet service in the remote/underserved locations in Ijebu Ode- Ogun State, Oyo-Oyo State, Asaba-Delta State and Okefia, Osogbo-Osun State.
At this year's International Girls in ICT Day event, VDT Communications' General Manager, Sales and Marketing, Mrs. Abimbola Ikumariegbe has decided to make time out of her busy schedules to speak to the young girls and encourage them to choose a career in ICT, learning from her experiences.
VDT Communications Limited, an ISO 9001:2015 and the 1st ISO 20000:2011 internationally certified telecom company in Nigeria for excellent IT service management is increasingly playing a unique role in a number of other sponsorship activities as part of her efforts at giving back to the society and promoting the industry as a whole.
The company is a traditional sponsor of IPV6 Workshop organized yearly by ATCON, Digital Africa Conference and Exhibition and God's Children Great Talent among several others.
Moreover, VDT operates a Modular Trainee Engineering Program since 2014 through which it trains engineering graduates annually, free of charge to increase their employability in the industry. VDT provides allowances to these graduates during the training program and offer some of them employment at the end of the program, based on the vacancies available.
Twitter Investigating Global Platform Outage
Twitter, microblogging and social networking service, said it is working to resolve a global outage of the platform used by hundreds of millions worldwide.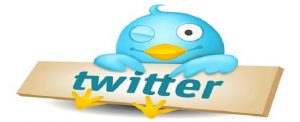 The outage which started on Thursday evening marked a new setback for the network, which is fending off accusations of bias over the decision to block a news report critical of Democratic White House candidate Joe Biden.
"We know people are having trouble tweeting and using Twitter. We're working to fix this issue as quickly as possible," a company spokesperson told AFP.
Repeated attempts to post a tweet were greeted with the message: "Something went wrong, but don't fret — let's give it another shot."
According to downdetector.com, users on every continent had reported being unable to use the platform, but the outages were concentrated on the east and west coasts of the United States, as well as Japan.
The outage appeared to have started around 21:30 GMT.
"We are continuing to monitor as our teams investigate. More updates to come," Twitter's application programming interface site said.
CcHUB Acquires eLimu, another Kenyan Startup
Nigerian-based Co-Creation Hub (CcHUB) has again moved on to acquire eLimu, another tech company in Kenya.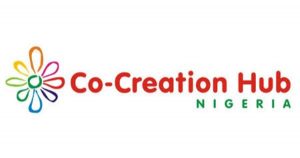 This is coming b Barely one year after it took control of iHub, Kenya's foremost incubator and accelerator.
The acquisition of eLimu, a digital educational content provider in the East Africa region, interestingly, was perfected by iHub on behalf of CcHUB.
A statement by CcHUB said the goal is to transform eLimu into the digital education platform arm of the company.
The move may also be part of a growing trend by Nigerian tech founders to grow their frontiers beyond Africa's largest economy notoriously plagued by insecurity, high foreign exchange volatility, and a business policy environment that is seen as stifling small businesses.
Kenya, with its 51 million population is seen as one of the few relatively stable economies on the continent that is actively encouraging tech businesses.
eLimu, according to the statement, will continue to focus on leveraging cutting edge technology to create interactive and engaging learning content customised to the African context which will be initiated using the existing apps. The acquisition will enable eLimu to scale the apps beyond Kenya.
CcHUB has actively supported EdTech businesses and has also floated a digital education company known as Re:learn, a platform that helps students and schools use technology in smart ways to enhance learning.
"Education is the bedrock of healthy societies," 'Bosun Tijani, co-founder, and chief executive officer, CcHUB, said.
"As we continue to contribute to shaping the innovation ecosystem in Africa, accelerating the application of innovation and technology in improving education outcomes will be crucial to driving our overall agenda."
eLimu has an existing audience of approximately 500,000 teachers and learners. With COVID pushing up interest in eLearning, eLimu said it has seen unprecedented growth rates in recent times.
Some of the services include revision and literacy platforms that make learning fun and engaging for curious children both at school and at home.
The combination of engaging content with proven methods and practice of teaching has ensured that learning outcomes on eLimu improve dramatically for over 500,000 learners.
eLimu also has literacy apps for 6 and 7 year-olds that includes dozens of stories written by Kenyan teachers, illustrated by artists across East Africa, and read by voice actors and celebrities, such as Caroline Mutoko famously known for hosting a morning breakfast show on Kiss 100 FM.
The stories cover different aspects of learning including letter tracing, spelling, and sentence making exercises.
The eLimu platform also has different translations such as English, Swahili, Somali, and Lugbarati.
The company noted an independent study in Dadaab refugee camp which indicated progress in reading fluency 3 times faster than the control group.
"I'm thrilled to see eLimu spread its wings across Africa to make learning fun and engaging for even more children," Nivi Sharma, founder of eLimu said.
"eLimu will continue to leverage its deep knowledge of the education system to tap into the opportunity to transform learning everywhere."
As part of the acquisition deal, Abiola Olaniran, founder and CEO of Gamesole, will form part of the management team as eLimu's Chief Technology Officer.
The statement from CcHUB said it expects Olaniran who has a track record in building high-performing and lucrative technology products to play a key role in transforming eLimu into the leading digital educational content provider on the continent.
Toka, Israeli Cyber Firm Raises $25m in Private Funding
Toka, Israeli cybersecurity firm, said it raised $25 million in an early stage funding round led by Eclipse Ventures.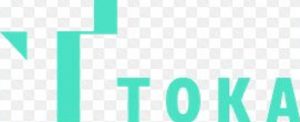 Recall that Toka had announced early in the year that it was selected by the World Bank for the project to enhance Nigeria's cyber development.
The company claimed that it was serving as an advisor to Nigeria's government under a project to design and bolster the African country's national cyber resilience.
Toka said the funds will be used to further its efforts to develop intelligence-gathering platforms and products and advise governments on building a cyber defence.
"This funding will help us build out our product pipeline and commercialize it as well as work with more governments to help them build integrated cyber defence and resilience," said Yaron Rosen, Toka president.
Previous investors, including Andreessen Horowitz, Dell Technologies Capital and Entrée Capital, participated in the financing round.
Toka recently won a World Bank-sponsored contract to assist the government of Moldova to identify the country's cybersecurity gaps and recommend a strategy to modernize government mobile device and data security.
That followed similar World Bank contracts in Nigeria and Ghana.