War Against Quacks Continues-Mori Baba
Mori Baba, the post master of the federation has frowned at the unceasing activities of illegal courier operators in Nigeria saying that the ugly incident is one that has defied immediate solution.
This disclosure was made by Mrs. Husseina Charity Ato, Nipost image maker when she represented the postmaster general at the public presentation of the book "Courier Development in Nigeria "written by Andrew Ebiloma of the Courier Regulatory Department in Lagos, last week.
She said that Nigerian Postal Service is working with law enforcement agencies to curb the ugly trend of illegal courier practitions in the system.
Earlier, she said that Nipost was anxiously waiting for the pronouncement of the commission to regulate the sector as Nipost had found itself at a crossroads of being a player and regulator of the postal business the same time
Dr. Simon Emeje, head of the Courier Regulatory Department has lamented the dearth of resource materials in the courier industry and said the literature material available is so low such that the debut of the 152-page book written by Andrew Ebiloma of the Inspectorate section of the CRD according to him, is a great adventure and accomplishment that calls for celebration
Shell to Sack 9,000 over Oil Output Drops
Shell said on Wednesday that volumes of both Liquefied Natural Gas and crude production were down in the third quarter.
The oil major disclosed this in an update to the market, which also detailed plans to cut up to 9,000 jobs by the end of 2022 as it adjusts to the COVID-19 price collapse, according to S&P Global Platts.
Upstream production of oil and associated streams was significantly down in the quarter, in a range of 2.2 million to 2.3 million barrels of oil equivalent per day, from 2.6 million boe/d in Q3 2019.
LNG output was down in a range of 7.9 million to 8.3 million metric tonnes for the quarter, compared with nine million mt a year earlier.
In the update ahead of a full results statement on Oct. 29, Shell said its oil sales in July and August had reflected a 15-20 per cent discount to Brent pricing, similar to the second quarter, and its LNG business in the quarter had suffered a 'significant impact' from a lag effect in the oil-linked pricing of LNG.
It also highlighted refining weakness, with a utilisation level of just 64-68 per cent and margins "significantly lower" than in the second quarter 2020, and said it intended to reduce its refining footprint globally to less than 10 sites.
On its restructuring plans, Shell said, "Reduced organisational complexity, along with other measures, are expected to deliver sustainable annual cost savings of between $2.0bn to $2.5bn by 2022.
"This will partially contribute to the announced underlying operating cost reduction of $3bn to $4bn by the first quarter 2021."
Worldwide job reductions of 7,000 to 9,000 are expected by the end of 2022, including 1,500 people who have agreed to take voluntary redundancy this year, Shell said.
It also said production levels in both the upstream business and the LNG business had been lower than in the second quarter, partly reflecting seasonal maintenance, but also the impact of hurricanes in the US Gulf of Mexico.
Netflix Moves Against Showmax with Cheaper Mobile only Subscription
Netflix Inc, American Technology and Media service giant, has concluded plans to introduce cheaper, mobile-only subscription in Nigeria and the rest of Africa in order to strengthen its presence in the country and the region as a whole.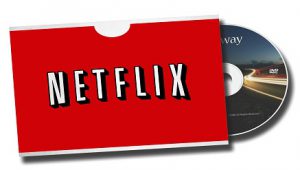 This is seen as a move targeted at Showmax's dominance in the continent.
This is in addition to commissioning more locally produced contents and shows that depict the cultures and experiences of ordinary Africans.
Netflix Inc. became the world's largest subscription-streaming service by flooding the market with popular content that's cheaper than the competition.
However, five years after it got introduced in Africa, the US company is struggling to grow beyond the wealthiest segment of the population, in a continent held back by poverty, piracy and limited access to broadband.
This is expected to greatly increase the competition for the African market with Showmax, the Multichoice subsidiary, which seems to be clearly ahead and has the majority of the market share because of its more local and African content.
It could also help increase its presence in the continent where it is struggling and is still a relatively small player.
According to Digital TV Research, the streaming service firm has only 1.4 million subscribers when compared to about 20 million customers that have been signed up to Multichoice Group Ltd, the leading African pay-TV firm.
With the rapid expansion of 4G mobile networks, the streaming service is given a new channel to get to audiences especially in a country like Nigeria, sub-Saharan Africa's biggest economy and the heart of its TV industry.
Netflix plans to expand the mobile-only contracts permanently if the trials, which began in South Africa and Egypt, becomes a success.
It agreed to deals with South African wireless carriers to add subscriptions to people's phone bills and offers pre-paid vouchers for those without bank accounts.
This is similar to the services that have been adopted by ShowMax, MultiChoice's streaming service.
Netflix is offering subscribers N1,200 ($2.65) a month for its mobile-only service, well below the N2,900 it's been charging for its most basic account. However, the offer is still more expensive than the N250 per month charged by Iroko TV, a streaming platform that has the largest online catalogue of Nigerian Nollywood content giving access to over 5,000 of such movies.
But the income from Iroko's low-price plans hasn't been enough to cover its costs and the company is now scaling back its African operation to focus on wealthier viewers in the diaspora.
Netflix's has moved to avoid the low production values found in a lot of Nollywood output and channel the continent's best talent to develop slickly-made shows across every genre just like its deal with well-funded producers like Nigeria's EbonyLife TV.
Samsung Launches the Incredible Crystal UHD TV
TV has become a massive part of our lives from those must-watch series to the sports matches that have us glued to the screen. World-renowned for pioneering innovation in this popular category of technology, Samsung has now launched Crystal UHD TV.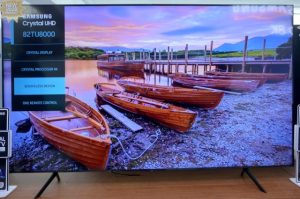 Featuring Samsung's cutting-edge Crystal Display, the new Crystal UHD TV will bring high-resolution content to life in a whole new way, delivering a viewing experience like never before in a mainstream UHD TV.
Controling all function with Voice Assistant and enjoying multiple contents on one screen with Multi View are just some of the welcome advancements on this incredible TV.
"Samsung TV has been constantly paving the path for technological innovations by offering consumers a new TV experience and a future for global TV industry. This is the core driving force that makes Samsung No. 1 TV for 14 consecutive years. Crystal UHD builds on this success in ways that people will truly love." said Dudu Mokholo, Chief Marketing Officer at Samsung Central Africa.
Crystal UHD is the purest form of picture quality with 1 billion rich and vibrant colours with guaranteed crisp and vivid images time over time. Its features include:
Real 4K UHD Resolution – 4K UHD TV goes beyond regular FHD with 4x more pixels, offering your eyes the sharp and crisp images they deserve. See it like you're really in the scene.
Lifelike colour expression – Immerse yourself in the picture with a wider range of colour. Dynamic Crystal Display delivers lifelike variations so you can see every subtlety.
Crystal Processor 4K – Experience picture quality that moves you, made possible by a single chip that orchestrates colour, optimises high contrast ratio, and masters HDR.
See the picture, not the TV – A sleek and elegant design that draws you to the purest picture. Crafted with an effortless minimalistic style from every angle and a boundless that sets new standards. You will see only the most immersive cinematic experience ever.
Get what you want just by speaking up – Everything is so much easier with voice control. Now you can quickly access favourite content, get answers, and even control your TV and other connected devices around your home. Just tell it what you want.
See multiple contents at the same time – Multi View splits your TV screen in two, putting the content you're watching on one side, and mirroring your mobile screen on the other. This means you don't have to look away from the TV screen to glance at your phone anymore.
Get gaming faster – Get into the game faster with Game Enhancer, which optimises your screen so you have more control with barely noticeable input lag. Experience smooth gaming in its most impressive form without motion blur and judder.
Decorate your space with your favourite photos  – When you project your favourite photos onto the TV screen, the TV itself blends into your décor elegantly. You can lay out multiple photos in a beautiful collage or place them in a slide show for to keep the visual fresh and on point.
Clean up the clutter – Samsung UHD offers a neat solution for keeping all your TV cables tidy, hiding them away right in the stand. This helps you reduce your clutter so you can fully enjoy your TV's beautiful design.
Samsung Crystal UHD clearly does what many TVs cannot, in the most amazing ways.
The Crystal UHD TV is now available at various retailer stores and retailer online pages. For extra peace of mind, Crystal UHD TV comes with a 24 month warranty.