We Need Llegal Framework for e-Payments- Onajite
Regha Onajite is the executive secretary of E-Payment Providers Association of Nigeria (E-PPAN). She started her career in Aula Marina, an Oil and Gas Servicing firm, and proceeded to Citibank where she spent over three years in the operations department. Specifically she managed the customer service point of the bank's e-purse product. Onajite later joined Intermarc Consulting Limited where she served in various capacities as a Partner. She was the conference director of Card Expo West Africa, an annual conference for cards and payments in West Africa. She was the pioneering Editor-in-Chief of Card Technology Africa Magazine, and the brain behind Card East Africa an annual conference introduced in her time for the collective representation of the East Africa region. driven by a bigger vision, Onajite left Intermarc to established Nexsmart Technology Limited, a training and consulting firm. She spoke to funmi ilesanmi.
Scope and Operations of e-PPAN
E-PPAN is the e-Payment Providers Association of Nigeria. Our vision is to become the most authoritative and respected industry forum for promoting e-payment and self service businesses in Nigeria. E-PPAN is a not-for-profit organization, established with the objective of providing a platform for all the stakeholders of the e-payment industry to interact and reach common agreement on various industry issues. The Association seeks to promote the development of appropriate standards; development of appropriate policies and legislation; dissemination of credible information; and capacity building for industry players. The e-payments industry is critical to the development of the Nigerian economy in general and the financial service industry in particular. It is therefore in the interest of all stakeholders that the industry should have a central body that would provide guidance during this crucial period. It is against this premise that a number of key industry players have come together to start up the Association.
The Coming of Mobile Money
All countries with ATM or credit card schemes have the challenge of fraud and Nigeria is not an exception. With every new payment technology comes new security implications and threats. As more transactions are done on the payment platform, there will certainly be an increase in the number of fraud to be experienced. It becomes the responsibilities of operators and regulators to ensure that this is kept at a minimal level. I will like to assure you that the operators are aware of this and they are putting everything in place to ensure the safety of the consumers. The regulators of the financial industry , I mean the Central Bank of Nigeria have already issued guidelines for mobile payments ahead of the growth of mobile banking. If these guidelines are adhered to and if consumers try to understand the risk involved and take precautions then everyone will be fine.
Tackling e-Payment Fraud
Let me first define fraud as an amalgam of actions and inactions designed purposely to dispossess the rightful owner(s) of the gains and benefits of his wealth, money or position. The Association is working hard to ensure that e-payment fraud is limited to the barest minimum. The truth is as long as fraudsters exist they will continuously devise new ways to perpetuate their acts. We cannot totally eliminate them. But what we are doing is equipping our members to be alive to their responsibilities. We organize trainings, conferences, fora and so on where operators learn about latest and possible trends in fraud. They also learn about available methods and skills to combat fraud. And when these are put in place then the cases of fraud will reduce. In a few months, we have scheduled an interactive forum for our stakeholders to meet and interact on the issue of fraud. This will happen during one of flagship event, The E-PPAN Techno-Interactive Forum. It is the most significant payment industry event which holds quarterly in Nigeria with focus on addressing specific issues that affects the e-payment system landscape. The forum attracts decision makers and leaders from within and outside Nigeria. This series is dedicated to exploring the strategies for preventing fraud and tackling the menace of fraud. This will be holding in Lagos on the 28th of October, 2010. Typical of our programmes, we get the best in the industry within Nigeria and invite experts from outside Nigeria to share experiences.
Rejection of Nigerian Issued Credit Cards by Merchants outside Nigeria
In a short while this will soon be history. It has to do with our overall image, not just our payment system. The card companies are strengthening their standards and we are tending towards international best practices. This will help us a lot. The nation itself has embarked on re-branding campaign it will rub off on us too. Meanwhile, E-PPAN is building relationships with other nations and their payment associations. Payment is a global phenomenal, we can't be an island. In a matter of time they will begin to see the good in us. You see, we have over 140million people and the world market needs us. We only need to assure them that the average Nigerian is not a fraudster. With relationship like we are building, the wrong image they have about us will gradually give way.
Can the National Central Switch (NCS) Adequately Tackle Interoperatability Challenges?
The National Central Switch will adequately tackle interoperability. The switch is only a technology. Once we have the buy in and goodwill of stakeholders, then we can make it work the way it suits Nigeria. As I always say, technology is the easy part.
Challenges Facing Deployment of PoS Terminals and Addressing It
The challenges facing PoS deployment are very numerous. We had to organize a Techno-Interactive Forum in April, where experts of local and international experience gathered together and x-rayed the issues. At the event we agreed that the issues will not be resolved talking. So, E-PPAN set up a committee to look into these challenges. The issues could be overwhelming but stakeholders are determined to break through these challenges and make PoS work. The Committee had about 16 members and we came up with a white paper which we have submitted to the Central Bank Management through the Deputy Governor Operations, Mr. Tunde Lemo. You see, the CBN has a very great interest in seeing PoS being used as a channel for payment and they have declared their desire to work with us in our drive for PoS. So we have a very strong team pushing this dream.
We have recommended quite a number of solutions to the CBN and they have gracefully accepted to work with us. What we have realized is that in Nigeria, we tend to say the Government has not done this or that, but the truth is that we are the government. If you think there are things that need to be done. Then do it. Play your part. We need to chart the course. Another major challenge for PoS is the issue of Data Communication. E-PPAN has set up another 10 man committee on this and we are working with the CBN to bring all stakeholders to the table and find lasting solutions to the problem. This cannot be done without the NCC, so they will be involved. We are also working with some Telecommunications companies on this.
Igniting a Revolution in the Nigerian e-Payment Space
Firstly, we need to put frameworks in place. We need to know the processes. We need to know the rules. There should be legal framework which will give a backing to e-payments. The Central Bank is already pursuing a bill on the National Payment System which should take care of that. Next, the level of infrastructure needs to be improved upon. The Association is already taking steps to tackle the challenge of data communication. Then generally there should be a shift in culture towards e-payment, this will come about through massive campaign targeted at awareness creation. E-PPAN is working on the expertise development of man-power in this field. There is a huge gap in this regards.
Future of e-payment in Nigeria
The future for e-payment in Nigeria is huge. E-Payment is the future for payment here. It cannot be anything less.
How has E-PPAN, a non- profit organization being able to fund its programmes and conferences?
We depend on the generosity of our benefactors for funding. Sometimes we also get sponsors for some of our major programmes.
NCC Arrests Man for Hacking into DSTV System
Nigeria Copyright Commission (NCC), has arrested one Mr Aliu Olalekan, for allegedly hacking into DSTV system and watching the channels free without subscription.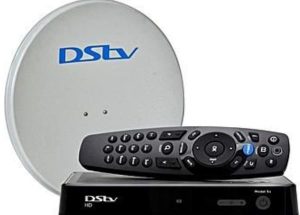 Mr Matthew Ojo, NCC Director in the Lagos Directorate Office said this while speaking with newsmen in Lagos, on Tuesday.
He said that the suspect used to watch DSTV channels free without subscription on his Android phone via an app which he downloaded on google play store.
"This suspect distributed the know-how to his telegram followers and on his blog with the aim of gaining more followers and viewership on his blog and makes more money through google ad-sense.
"The operation was based on surveillance which had earlier been carried out by the Multi-choice team and verified by a copyright inspector, " he said.
He added that the arrest was made in collaboration with a team of copyright inspectors led by the Head of Enforcement Department, Mr Charles Amudipe.
Others included; a team from Multichoice Nigeria led by Mr Umar Ibrahim and policemen from Lagos Command Headquarters, Ikeja.
Ojo said that the joint team conducted an anti-piracy operation at the premises of the culprit in Amukoko, Lagos.
According to him, the suspect was contacted on phone by a member of the operation team on the disguise of patronising him. "The suspect came out to meet the caller and in the process of discussion, he was apprehended.
"The suspect took the team to his resident. The squad paraded his one-room apartment and recovered his laptop and phones used in perpetrating the ungodly act. "He was arrested and brought to the copyright commission office for further investigation, " he said.
Ojo said that, on getting to the commission's office, the statement of the suspect was taken and the inventory of items seized from him taken. He said that investigation on the matter was still ongoing and if found guilty the suspect will be charged to court.
NCC, Digital Encode Support NITRA Innovative Tech Forum On Post-COVID-19 Strategies
The Nigerian Communications Commission (NCC), Nigeria's telecommunications regulator and Digital Encode, Cybersecurity and Compliance advisory company, have indicated interest to partner with the Nigeria Information Technology Reporters Association (NITRA), the national umbrella body of ICT reporters, as it organizes a forum that will x-ray the industry's future plans for ICT growth post pandemic era.
The event, slated to hold on October 15, 2020, will seek to discuss the needs for a fortified ICT sector after the COVID-19 era, and the level of preparedness of ICT stakeholders to embrace the challenge of being pivotal to the stability and growth of all other sectors.
A statement from NITRA National Secretariat in Lagos indicates that due to the pandemic and need to observe the COVID-19 protocol on social distancing, the event will be held via a Webinar.
This year's theme, "Multi-stakeholder Approach To National Recovery Post-Pandemic", is in line with the annual event's generic theme, 'NITRA Innovative Tech Forum', a contribution by NITRA to the development of Information and Communication Technologies (ICTs) innovations and policies in Nigeria.
Prof. Umar Danbatta, executive vice chairman, NCC is expected to deliver the keynote speech at the event and will throw more light on Federal Government's plans, programmes and policies on post-pandemic strategies using ICT.
Dr. Adewale Obadare and Dr. Seyi Akindeinde, founders of Digital Encode, while accepting to support the event expressed their readiness to offer their expertise in Cybersecurity for organisations to prepare against cyber- attacks with the new normal.
They will also highlight areas that are high risks that need fortification in terms of cybersecurity.
Speaking on the event, Mr. Chike Onwuegbuchi, national chairman, NITRA, noted that as the COVID-19 pandemic continues to leave its negative trails across the globe, economic reboot for countries will not only depend on how well they readapt to the new normal, but also more on their recovery plans.
According to him: "While the federal government has consistently expressed its willingness to set all policies in place to engender growth, and accelerated implementation of these policies, private sector firms have also shown great hunger for the task ahead in post-COVID-19 era.
However, the question that needs to be answered is whether all stakeholders are ready for the required task ahead."
The event will also offer participating companies opportunities to publicize some of their individual efforts at contributing to reacting a soft landing or lifeline for SMEs and other ancillary companies as the pandemic threatens their survival.
Digital Encode is a multi-award winning and leading consulting and integration firm that specializes in the design, management, and security of business-critical networks, telecommunications environments and other Information Technology (IT) infrastructures.
NCC Threatens Illegal Users of GSM Boosters with Arrest, Prosecution
Nigerian Communication Commission (NCC) has warned telecom consumers to desist from using illegal GSM boosters.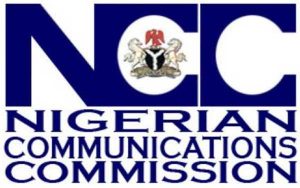 The commission also said that anyone caught using a GSM booster without obtaining approval of a duly licensed network operator will face arrest and prosecution.
GSM boosters are devices that transmit and receive telecommunications signals and can therefore interfere with other radio frequency equipment.
Ikechukwu Adinde, director, public affairs, NCC, said in a notice published on NCC website, that only licensed network operators are allowed to use GSM boosters.
The booster, also known as amplifier or repeater is made up of three main elements – exterior antenna, amplifier, and interior antenna.
They form a wireless system to boost cellular reception
"Members of the public should note that, willful interference with any wireless telegraphy is an offence under Section 16 of the Telegraphy Act, 2004,"it said
The agency said it will not condone any flagrant breach of this law.
It has also enforced measures to prosecute offenders.
Accordingly, monitoring mechanisms have been put in place and anyone caught using a GSM booster without obtaining approval of a duly licensed network operator will face arrest and prosecution.
"Any member of the public with useful information regarding the illegal use of GSM Boosters should contact the Commission on 09-4617000/7351 or send an email to [email protected]," the notice said.
"Individuals desirous of using GSM Boosters should note that they can only do so in conjunction with licensed network operators," it added.