We Need More Switching Companies-Kadiri
Mr. Deji Kadiri is the managing director of ZeeSoft an application service provider which specializes in web based eBusiness tools that form one complete integrated application to help manage important business processes. He has worked in several information and communications technology companies in his over a decade experience in the sector. He spoke to chike onwuegbuchi on issues around online business opportunities and challenges.
Using Website to Generate Revenue
One thing Nigerians are aware of is that Nigeria has moved from being a low Internet country to the largest number of Internet subscribers in Africa right now. We have over 11 million subscribers which puts us ahead of South Africa, Egypt and other people. What we do at Zeesoft is that we look at the kind of services you offer, which one can be delivered across the web? For instance, are you a newspaper publishing company? Do people read newspapers online? You could divide your news into the free version and the subscribed version, where people go online and subscribe for your news. There are lots of Nigerians in diaspora who would love to visit a newspaper site and read about what is going on in Nigeria. Are you releasing all your news for free? You don't have to. The Economists don't do that, the Financial Times of London don't release all their news for free. There are free news to be an appetizer and we have a kind of news people would pay for. They pay a token per annum with their credit card or whatever. Depending on what you do, we have helped a lot of insurance companies move insurance online. You don't need to show up at an insurance company, so there are many areas just look at your business, what aspect of your business does not require people showing up, then move it online.
Websites as income for Newspapers
They need to stick to a web consultant whereby the consultant looks at the website, revamp it and advice them on shaping them into an ecommerce website. Like I said, news are of two types, there is the free information and there is the premium. Just offer two services, the free service and the premium service. Once you do that, you can make money from online advertisements but the problem with online advertisement in Nigeria is that people seem to go directly through the company, but things are coming up now where people would be able to pay for adverts online and have it delivered on their choiced website.
Scepticism about Online Payments
Online payment is not new to Nigeria, this has been done by advanced countries decades before we heard of it. They had the same kind of problems we have so we are not the first to do it, people have gone ahead of us. We can study what they did to curb this fraud. Once we studied it, we will have the idea but that aside, one thing is sensitization. The people involved in online transactions spend huge amount of money on adverts. They still need to put a small percentage of advert budget on sensitizing Nigerians. Of course, they have done a lot but they need to do more. Let the Central Bank of Nigeria (CBN) have a public list of certified eCommerce sites so that you can go and verify from the CBN. InterSwitch had already published its certified list of merchants so you do not fall victim to fake merchants but Nigerians need to realize that InterSwitch will never ask for your PIN, a bank will never ask for your PIN. I noticed that when you go to an ATM, it has now been enclosed but with a little more effort and advert towards that, Nigerians would be sensitized and we would feel safe.
eCommerce and Internet Penetration
Penetration is a few percentage but in terms of number like I said before, we are the largest Internet market. We have 11 million people on the Internet in Nigeria; that is larger than any other country in Africa. That puts us number one in Africa and eCommerce is working well in South Africa, which is number four in terms of subscribers online. We have done it with telecoms, we have more mobile subscribers than the population of the United Kingdom which I never hesitate to tell them in my International Conferences. There are large Nigerian companies that make money from advertisements; there are large online job communities. InterSwitch and etranzact have millions of subscribers but we need more payment systems and we need to lower the entry barrier. We achieved it in telecoms because for as low as N2,000 you can get a phone. I think the charge of N150,000 by Interswitch for registration, etranzact charge N130,000 is high for the average entrepreneur right now. We are an eCommerce company and a lot of young entrepreneurs come to us everyday complaining that N150,000, and N130,000 respectively is too high for them. If they could lower it and focus more on the transactions, then I am sure a lot of Nigerians have smart ideas of what they can do but the N150,000 is beyond the reach of many young entrepreneurs and it is young entrepreneurs that drive the economy. Look at America, there are young entrepreneurs. The Google guys, if they had to pay huge amount of money to set up Google, they would not have set up Google or the Yahoo guys. So, we need to think of that and do things that will encourage eCommerce so that people do not have to register with huge amount of money, to integrate a merchant. Moreover, registering more switches will bring that price down. I think a price of N5,000, or N10,000 would be okay and we would see a boost in eCommerce.
National Central Switch to the Rescue?
The idea of a central switch makes sense in that I heard that nobody will connect directly to InterSwitch or etranzact but that everybody will connect through the central switch. In theory, it should lower barriers to bring in more switches. If there are switches, the prices will go down. I feel the government should encourage the private sector to do that. We know how government dabbling into business works in any country, especially in Nigeria. In every country, government is trying to get out of business; the United States government has pulled out of business. Let government create an enabling environment for switch. They can create it and tell Nigerians to buy into it and run it privately.
Mobile Money Solving Integration Challenges
Mobile money is a good idea in any economy. The aim is to make payments offsite, you don't need to carry cash around. Whether you are carrying a card which makes you mobile, or a device that can enable you make payments, it is welcomed because the more secured devices we have that can make payments, the easier it becomes for eCommerce to flourish. But the card is not the problem but the switches to enable merchants go online quickly and at a lower cost. We have the money, we have the cards, there are millions of Nigerians carrying cards. I'm sure we might have 30 million card holders right now and we only have 76 million mobile phone subscribers so the problem is not in the people who wants to make payments but in making them confident to make payments securely. The banks have a role to play. They have reacted in a funny way to fraud by blocking their cards. What they do not realize is that they are shooting themselves on the leg; by blocking cards, you are blocking eCommerce which is another avenue and the banks get a cut of every transaction. But in Nigeria, we have not realised that micro charges can result in huge profits. Google is the largest eCommerce company in the world, they make billions but those billions come from the little money people pay on adverts as low as three cents but across billions of subscribers. They should look for ways of making cards more secured so that people can make payments with it. Before you know it, we will have millions of transactions online and if you are getting the micro charge on all of this, before you know it the money will become huge. Government should be enablers rather than stiflers of eCommerce.
Local Content in eCommerce
These are situations where government can play a huge role. Let us not forget that the origin of Internet in the first place was the US government building a huge infrastructure of interconnectivity, which they now realize has a commercial value. Now private ownership has taken over and the likes of AT & T and major firms now have huge fibre optic infrastructure that exceeded the original one but the government started it. There is nothing that prevents the Nigerian government from embarking on a large project of laying fibre throughout the country. For instance, linking all major cities by fibre and throwing it open to the private sector. Build it and sell it. That will be a more judicious use of our oil money. I'm sure if the government built a fibre infrastructure and throws it open at the stock market, in a day it will be over subscribed. The money is there, people will over subscribe so the government will make a tidy profit from it, and then those who subscribe will then put together the technicalities to maintain it.
Certification of Web Developers
Personally, I have read about eCommerce entrepreneurship, especially as it relates to information technology the world over. Certification is a good way for people to prove their worth but I do not think certification is working in Nigeria in that the average Nigerian is geared towards passing exams. In our schools, innovation is not encouraged. We go to school, we cram to pass. Ask the average student who is passed his exams serious question; you will realize that you will find no innovation in him or her. We just cram and pass and that is my fear for certification in Nigeria. Running a software firm, I've interviewed a lot of certified people and at the end of the day; you will find out that they crammed to pass their certificate exams. But be that as it may, I do not think we should come in and stifle entrepreneurship. Those kids you say carry laptops about are solving a problem. A lot of them are good, we've taken on a lot of them for employment, we've contracted jobs to some of them, a lot of them are good and some are not. If somebody comes in and you want to give him a job, simply ask for references. Which jobs have you done? Let me look at these jobs and when you look at these jobs, talk to the references. If you said you worked for company XYZ, call the people in company XYZ; if it is okay then fine.
I have people abroad who have worked under me and their companies call me to find out about those people. If people can do reference checks on people, you can do reference checks on their jobs. It is as simple as that. But allow them to express their entrepreneurial minds. Information technology is one area we can catch up with the developed world because Windows in Nigeria is Windows in America. If you are an engineer in Nigeria, you will never have to access what your American counterparts have access to.
Bill Gates made a statement that, with information technology and the Internet, even developing countries like ours will be able to catch up with the developed world. If you bought a laptop and it runs on Windows and Word, you will become a guru in Word in Nigeria. It is that same Word they are using in America but you cannot become a guru in Automobile engineering in Nigeria because you do not have what your counterparts in America have access to; we do not make cars in Nigeria. But with IT, you can become a guru because if you read a book, it is the same book. All you need to become a guru in the United States are books, the Internet and the software and those things are the same everywhere. The Internet is just slower in Nigeria but those things are still the same. That is one opportunity for us in Nigeria to be as good as people in other parts of the world.

NCC Arrests Man for Hacking into DSTV System
Nigeria Copyright Commission (NCC), has arrested one Mr Aliu Olalekan, for allegedly hacking into DSTV system and watching the channels free without subscription.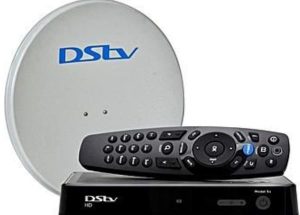 Mr Matthew Ojo, NCC Director in the Lagos Directorate Office said this while speaking with newsmen in Lagos, on Tuesday.
He said that the suspect used to watch DSTV channels free without subscription on his Android phone via an app which he downloaded on google play store.
"This suspect distributed the know-how to his telegram followers and on his blog with the aim of gaining more followers and viewership on his blog and makes more money through google ad-sense.
"The operation was based on surveillance which had earlier been carried out by the Multi-choice team and verified by a copyright inspector, " he said.
He added that the arrest was made in collaboration with a team of copyright inspectors led by the Head of Enforcement Department, Mr Charles Amudipe.
Others included; a team from Multichoice Nigeria led by Mr Umar Ibrahim and policemen from Lagos Command Headquarters, Ikeja.
Ojo said that the joint team conducted an anti-piracy operation at the premises of the culprit in Amukoko, Lagos.
According to him, the suspect was contacted on phone by a member of the operation team on the disguise of patronising him. "The suspect came out to meet the caller and in the process of discussion, he was apprehended.
"The suspect took the team to his resident. The squad paraded his one-room apartment and recovered his laptop and phones used in perpetrating the ungodly act. "He was arrested and brought to the copyright commission office for further investigation, " he said.
Ojo said that, on getting to the commission's office, the statement of the suspect was taken and the inventory of items seized from him taken. He said that investigation on the matter was still ongoing and if found guilty the suspect will be charged to court.
NCC, Digital Encode Support NITRA Innovative Tech Forum On Post-COVID-19 Strategies
The Nigerian Communications Commission (NCC), Nigeria's telecommunications regulator and Digital Encode, Cybersecurity and Compliance advisory company, have indicated interest to partner with the Nigeria Information Technology Reporters Association (NITRA), the national umbrella body of ICT reporters, as it organizes a forum that will x-ray the industry's future plans for ICT growth post pandemic era.
The event, slated to hold on October 15, 2020, will seek to discuss the needs for a fortified ICT sector after the COVID-19 era, and the level of preparedness of ICT stakeholders to embrace the challenge of being pivotal to the stability and growth of all other sectors.
A statement from NITRA National Secretariat in Lagos indicates that due to the pandemic and need to observe the COVID-19 protocol on social distancing, the event will be held via a Webinar.
This year's theme, "Multi-stakeholder Approach To National Recovery Post-Pandemic", is in line with the annual event's generic theme, 'NITRA Innovative Tech Forum', a contribution by NITRA to the development of Information and Communication Technologies (ICTs) innovations and policies in Nigeria.
Prof. Umar Danbatta, executive vice chairman, NCC is expected to deliver the keynote speech at the event and will throw more light on Federal Government's plans, programmes and policies on post-pandemic strategies using ICT.
Dr. Adewale Obadare and Dr. Seyi Akindeinde, founders of Digital Encode, while accepting to support the event expressed their readiness to offer their expertise in Cybersecurity for organisations to prepare against cyber- attacks with the new normal.
They will also highlight areas that are high risks that need fortification in terms of cybersecurity.
Speaking on the event, Mr. Chike Onwuegbuchi, national chairman, NITRA, noted that as the COVID-19 pandemic continues to leave its negative trails across the globe, economic reboot for countries will not only depend on how well they readapt to the new normal, but also more on their recovery plans.
According to him: "While the federal government has consistently expressed its willingness to set all policies in place to engender growth, and accelerated implementation of these policies, private sector firms have also shown great hunger for the task ahead in post-COVID-19 era.
However, the question that needs to be answered is whether all stakeholders are ready for the required task ahead."
The event will also offer participating companies opportunities to publicize some of their individual efforts at contributing to reacting a soft landing or lifeline for SMEs and other ancillary companies as the pandemic threatens their survival.
Digital Encode is a multi-award winning and leading consulting and integration firm that specializes in the design, management, and security of business-critical networks, telecommunications environments and other Information Technology (IT) infrastructures.
NCC Threatens Illegal Users of GSM Boosters with Arrest, Prosecution
Nigerian Communication Commission (NCC) has warned telecom consumers to desist from using illegal GSM boosters.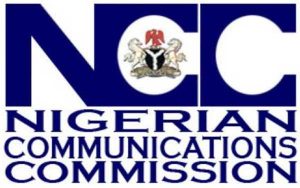 The commission also said that anyone caught using a GSM booster without obtaining approval of a duly licensed network operator will face arrest and prosecution.
GSM boosters are devices that transmit and receive telecommunications signals and can therefore interfere with other radio frequency equipment.
Ikechukwu Adinde, director, public affairs, NCC, said in a notice published on NCC website, that only licensed network operators are allowed to use GSM boosters.
The booster, also known as amplifier or repeater is made up of three main elements – exterior antenna, amplifier, and interior antenna.
They form a wireless system to boost cellular reception
"Members of the public should note that, willful interference with any wireless telegraphy is an offence under Section 16 of the Telegraphy Act, 2004,"it said
The agency said it will not condone any flagrant breach of this law.
It has also enforced measures to prosecute offenders.
Accordingly, monitoring mechanisms have been put in place and anyone caught using a GSM booster without obtaining approval of a duly licensed network operator will face arrest and prosecution.
"Any member of the public with useful information regarding the illegal use of GSM Boosters should contact the Commission on 09-4617000/7351 or send an email to [email protected]," the notice said.
"Individuals desirous of using GSM Boosters should note that they can only do so in conjunction with licensed network operators," it added.