WhatsApp will stop working on many smartphones from Jan 1
Many Smartphone owners will have to buy newer gadgets if they want to continue using WhatsApp chat as the app is about to stop working on a range of old smartphones.
On New Year's Day, WhatsApp will 'remove support' for a number of devices – which updated versions of the software can no longer be installed on them.
This means owners of these clapped out gizmos won't be able to enjoy new features or plugs for security holes which are often introduced in updates.
From January 1, 2018, anyone still using phones which run BlackBerry OS, BlackBerry 10 or Windows Phone 8.0 will no longer be able to update their WhatsApp software.
In a blog post, WhatsApp wrote: "While these mobile devices have been an important part of our story, they don't offer the kind of capabilities we need to expand our app's features in the future.
"This was a tough decision for us to make, but the right one in order to give people better ways to keep in touch with friends, family, and loved ones using WhatsApp.
"If you use one of these affected mobile devices, we recommend upgrading to a newer Android, iPhone, or Windows Phone."
Last year, WhatsApp dropped its support for Nokia Symbian S60 phones.
It will do the same for Nokia S40 handsets on December 31 2018 and then devices running Android 2.3.7 and older after 1 February, 2020.
StarTimes to Outpace Competition by 2026 in Digital TV Penetration – Report
The African pay-TV market is set to reach 51 million subscribers by 2026, according to a report by London-based Digital TV Research Ltd.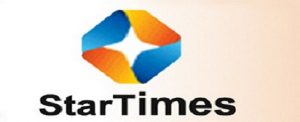 Almost 17 million pay-TV subscribers would be added between 2020 and 2026.
According to the report, Nigeria is forecasted to be the largest single country with 11 million pay-TV subscribers, with South Africa bringing in another 9 million.
Simon Murray, principal analyst, Digital TV Research said that StarTimes/StarSat would enjoy the most impressive growth in Africa, from 10.11 million subs at end-2020 to 16.86 million by 2026.
France's Vivendi with 5.41 million subs on its Canal Plus satellite TV platform and Easy TV by end-2020, which will climb to 7.90 million by 2026, the report said.
StarTimes' edge has been its affordable pricing. "Since 2008 when StarTimes started operation in the African market, the company has been sparing no effort to realise its ambitious mission to ensure every African family can access, afford, watch and share the beauty of digital TV.
"Because of StarTimes, the price of pay-TV has been greatly lowered, from an average $50 per month to 3 or 5 dollars per month. And to date, this is StarTimes greatest achievement to make digital TV affordable for all families." Ali Auta, content marketing manager, StarTimes Nigeria said.
007 Pop-up Channel' Makes A Grand Return on M-Net Movies
Owing to the massive success of the M-Net Movies 007 James Bond pop-up channel early last year and the forthcoming instalment in the James Bond film franchise, M-Net is once again casting its spotlight on the suave, debonair, and dapper dressed secret service agent James Bond.
This time, however, the thrilling pop-up channel on DStv channel 111 will not only be open to DStv Premium customers but also, DStv Compact Plus and Compact customers for the first time, starting from Friday, 22 January 2021, until Sunday, 31 January 2021.
This will allow for a vast number of DStv subscribers, consisting of diehard Bond fans as well as new, young 007 admirers, to indulge themselves, from 09:00 AM to 9:00 PM, in the ultimate James Bond experience.
It includes the dapper tuxedos, fast cars, sultry bond girls, exotic locations, mind-blowing gadgets, deadly villains, and martinis, which are served shaken, not stirred, of course.
The ten-day Bond film marathon, featuring all seven charming actors who have played the iconic 007 roles; from Pierce Brosnan to Sean Connery, Roger Moore and current Bond Daniel Craig will showcase every 007 film ever made in this highly popular film franchise.
The movies will be screened chronologically, starting with the first film in the series released 59 years ago, Dr. No (1962), to the latest Bond film and box office hit, Spectre (2015).
Viewers can watch this pop-up channel from any device *(smartphone, laptop, or tablet) at any time, anywhere and enjoy multiple screens at home, using the DStv streaming service*. All the films that will be screened as part of the pop-up channel will also be available on DStv Catch Up until Sunday, 28 February 2021.
*With the Step Up offer, customers on DStv Yanga that upgrade to DStv Confam, will get a free upgrade in 48hrs to DStv Compact package to experience the James Bond Pop Up channel 111 and more*
Paradigm Initiative Opens Portal for DRIF21 Registration
Paradigm Initiative has announced the opening of registration for the Digital Rights and Inclusion Forum, 2021 starting on Monday, January 18th to Thursday, February 18th, 2021.
DRIF21 will run from April 12th to 30th, 2021 with a series of virtual and in-person country interactions in 12 African Countries.
DRIF is an important platform where conversations on digital policy in Africa are shaped, policy directions debated and partnerships forged for action. It hosts diverse skills and capacities for enhancing digital rights and inclusion within the African continent and beyond.
"In this 8th edition, PIN looks forward to co-hosting 12 in-person DRIF21 sessions with 13 partners in the following countries; Somalia, Ethiopia, Uganda, South Sudan, Kenya, Tanzania, Chad, Nigeria, Namibia, Cameroon, Zambia, and the Central African Republic", says PIN Community Manager, Thobekile Matimbe.
"This will be an extraordinary platform so timely in these COVID-19 times when deliberations on digital rights and inclusion have become most urgent", she added.
DRIF21 will commence with a Virtual Open Day on April, 12th 2021, followed by a series of in-person sessions, and end with virtual closing sessions on April 28th, 29th, and 30th, 2021.
This will be a distributed multi-country festival! Paradigm Initiative is pleased to announce its  partnership with the following organisations hosting in-person sessions for DRIF21;
Digital Shelter in Somalia, Consortium of Ethiopian Human Rights Organisations in Ethiopia, Digital Human Rights Lab in Uganda, Koneta Initiative in South Sudan, Zaina Foundation in Tanzania, Internet Society Chad Chapter, Conseil des Panafricanistes du Tchad in Chad, Namibia Digital Foundation in Namibia, Internet pour tous en Centrafrique in Central African Republic, TechHerNigeria, Premium Times Centre for Investigative Journalism, A&E Law Partnership and Edunovative Concept, and Consultancy in Nigeria.
In-person sessions will only be attended by a limited number of participants within the specific countries in line with COVID-19 in-country guidelines and live-streamed on social media platforms.
In extending the DRIF21 conversations globally, PIN is also excited to partner with a diverse range of virtual session hosts including Media Defence, the Global Network Initiative, AIRA, CIPESA, and the University of Connecticut Human Rights Institute.
PIN invites diverse businesses, civil society, the technical community, academia, government, and private sector to register to attend these enriching engagements on the following platform https://drif.paradigmhq.org/ registration/.
For inquiries on attending in-person country sessions, please email [email protected]