I feel compelled by my love for you, to let you have a little background info on the dragons you'd be facing in the den, but I seriously recommend that you keep this revelation strictly between the two of us.
You have five dragons…
From different backgrounds…with different levels of experience…from different economic sectors and industries…they are different in character and fields of expertise…but they all have a few things in common: they've all amassed immense wealth and achieved huge levels of success in their respective fields; they all have a unique success story; they are armed with very analytical minds and sharp business intuitions, and they are ready to invest in your business or idea:
One of these dragons is a household name in the broadcast media industry in Nigeria and indeed the world; in his early 50s, he has more than 30 years experience in the media business…he's risen from the ranks of radio and TV presenter, reporter, news anchor, and news editor for the biggest broadcast network in Africa to occupying an enviable position as the owner of a burgeoning broadcast media outfit respected terrestrially and internationally. He is well-travelled. His analysis of any proposed business provides the pitcher with an itinerary for attaining great heights in business. He reeks with the aura of a motivational speaker-challenging and inspiring any young mind with his meteoric rise through the ladders of a highly politicized industry.
One of the dragons is a digital age entrepreneur who became a multi-million pound sterling millionaire at the age of 24 for a mobile-phone driven technology. His passion for music and I.T encapsulated in a synergy of wealth and prominence made possible by his dexterity in running a cutting edge 21st century mobile-technology service delivery company. This dragon is an exponent of inter-personal skills, upholding the belief that your product or idea is only as good as your personality.
One of the dragons is a brand name in the marketing communications industry with over 35 years experience in the African advertising environment. A new generation entrepreneur, with a fresh approach to emerging business challenges. He has amassed so much wealth and success by positioning his advertising company as a company devoted to providing unequalled and unrivalled leveraging platforms for its clients to reach the core of their target, and generate great revenue from doing so. He is very persuasive, and upholds the virtue of compelling and convincing persuasion. When you meet him-be sure to observe the cardinal rules of advertising.
One dragon is a venture capitalist who understands the theories, mechanics, and applications of money in the business world. She has vast experiences in negotiating global money matters and designing modules that drive more profits for businesses. She has also has a background in computers. She has years of experience in equity investing, and holds a keen interest in emerging markets. She holds a MBA from one of the world's most prestigious business schools. Her mind works like a portable computer, analyzing numbers and figures at the speed of thought.
One dragon is a prince whose last name inspires awe and respect for the business savvy associated with his lineage. Let's say he inherited a well-seasoned ability to make fortunes. Young and successful, with a background in engineering, and an expanding experiential resume in investment and portfolio management, petroleum, and agriculture, this dragon represents the new breed of African entrepreneurship with many business pies on his dining table. He sits on top a conglomerate that has grown in reputation as a vibrant provider of essential commodities and services across Africa.
UBA Launches 'RED Radio', New Online Entertainment Platform
United Bank for Africa, (UBA Plc), Pan- African financial institution, has continued to lead in innovation with the launch of its dynamic and creative Online Radio channel – RED Radio.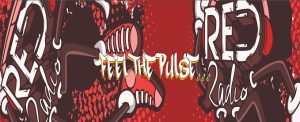 RED Radio, powered by UBA is a lifestyle web platform that has been set up to inform, educate, entertain and to bring to the fore, the best of Africa.
Much like its sister platform, REDTV, RED Radio is expected to showcase the best in lifestyle, entertainment, music, news, comedy and fashion.
Speaking on the launch of RED Radio, Tony O. Elumelu, group chairman of UBA,  applauded the creative initiative, emphasising that UBA is a financial institution always ready to support  creativity and entrepreneurship. The 2020 Time 100 most influential person in the world who has committed USD100 million to empowering young entrepreneurs across Africa said about RED Radio, "Creativity and innovation are a powerful combination and every detail in an art piece is important and meaningful. This applies to growing businesses and budding entrepreneurs. You will encounter challenges, like I did, but each experience is a lesson that brings you closer to your goal. That is the beauty of creativity."
Continuing, Elumelu remarked, "There are many ways to make something beautiful, to make a sound interesting or to bring a story to life. You can define your expression, and today, as UBA's RED Radio launches, I wish Bola Atta and her enterprising team many successes through this beautiful medium of expression."
In appreciation of the support of UBA Group Chairman for the exciting creative initiative, Bola Atta, UBA's group head, Corporate Communications, said 'just like, REDTV which is Africa's leading  online entertainment network, RED Radio is positioned to fast become the foremost online radio platform in Africa'.
Also expressing his delight, UBA's Brand Ambassador and star boy, Wizkid, said, "I am never too busy for my UBA family as he granted an exclusive interview on one of the station's flagship shows 'On the Street' where he spoke extensively about his upcoming album and what his fans should expect from him in the coming weeks.
RED Radio promises to bring rich and engaging content that will keep its audience coming back constantly for vibrant and robust entertainment. Listeners can tune in to www.itsredio.com 24/7.
Battle of The Reds As Liverpool and Arsenal face off at Anfield
It's another weekend of football and football fans can look forward to the best football action from the Premier League, La Liga and Serie A on SuperSport.
In the Premier League this weekend, Liverpool and Arsenal will face off at Anfield on the evening of Monday 28 September, at 8:15pm on SS Premier League. The Reds and the Gunners are set for an explosive encounter which will feature prolific African goal scorers such as Mohamed Salah, Sadio Mane and Pierre-Emerick Aubameyang.
Liverpool will be looking for revenge against Arsenal, given that the teams' last two meetings have both gone the way of the London side: 2-1 in a Premier League clash in mid-July and a penalty shootout triumph in the Community Shield late last month.
Other picks for Premier League this weekend are Crystal Palace vs Everton at 3pm, Brighton & Hove Albion v Manchester Unitedat 12:30pm, West Bromwich Albion v Chelsea at 5:30pm and Burnley vs Southampton at 8pm all on Saturday 26 September, live on SS Premier League.   On Sunday 27 September EPL fans will watch Sheffield United vs Leeds United at 12pm, Tottenham Hotspur vs Newcastle United at 2pm, Manchester City vsLeicester City at 4:30pm and West Ham United vsWolverhampton Wanderers at 7pm all live on SS Premier League.
The top clash for this La Liga round sees champions Real Madrid head to Estadio Benito Villamarin to face Real Betis. This will air on Saturday 26 September at 8pm on SS La Liga and SS GOtv La Liga. Los Verdiblancos have been a bogey team for the capital side in recent times, notably defeating Zinedine Zidane's side 2-1 in their last meeting in March (prior to the season suspension) to extend their unbeaten run in the rivalry to three matches. SuperSport is the only place to get English commentary from the legendary La Liga.
Barcelona will face Villarreal at 8pm on 27 September while Sevilla will face Cadiz on Monday 18 September at 8pm both on SS La Liga and SS GOtv La Liga.  Barcelona and Cadiz are back after being given the first two match days off to have extra recuperation time from last season's UEFA Champions League and Europa League campaigns.
More on La Liga this weekend will see Eibar meet Athletic Bilbao at 8pm on Friday 25 September. While on Saturday at 12 pm Deportivo Alaves will clash with Getafe, Valencia will also clash with Huesca at 3pm and Elche will face Real Sociedad at 5:30pm all airing live on SS La Liga and SS GOtv La Liga. Sunday 27 September SS La Liga and SS GOtv La Liga will air Osasuna vs Levante live at 11am, Athletico Madrid vs Granada at 3pm and Real Valladolid vs Celta Vigo at 5:30pm.
The headline match from Serie A for this round is the Sunday night clash of Roma and Juventus at the Stadio Olimpico in the 'Eternal City'. This will air on SS Football and SS GOtv Select 1 at 7:45pm. Other matches on Sunday 27 September includes,Spezia vs Sassuolo at 11:30am, Napoli vs Genoa at 2pm and Crotone vs Milan at 5pm also live on SS Football and GOtv Select 1.
Elsewhere, Internazionale will have their first match of the season when they host Fiorentina at the San Siro in the late kick-off on Saturday evening at 7:45pm. Also on Saturday 26 September at 2pm, Torino will face Atalanta while at 5pm, Cagliari will face Lazio. Both Live on SS Football and SS GOtv Football. The weekend will conclude for Serie A with Bolongna vs Parma on Monday 28 September at 7:45pm live on SSFootball, SS GOtv Football and SS GOtv Select 1.
SuperSport promises the best of football this season as viewers on DStv and GOtv can see all their favourite stars from the African continent dominating in leagues across Europe.
Don't miss the 2020-21 football season on SuperSport on DStv and GOtv.  For the full football experience, reconnect or subscribe to any of these packages; DStv Premium, Compact Plus, Compact, Confam & Yanga and GOtv Max & Jolli for selected matches.
Also, visit www.dstvafrica.com and www.gotvafrica.com and download the MyDStv app or MyGOtv app from the iOS and Android store to upgrade, reconnect or select the Auto-Renewal option to stay connected to quality football entertainment without interruptions and for other self-service options. And while you're on the move, you can stream matches on DStv Now.
Yobe Gov Approves Employment of Staff @ State Owned Broadcasting Stations
Mai Mala Buni, governor of Yobe State has approved the appointment of experienced casual staff working at Yobe Broadcasting Corporation (YBC) and Yobe State Television (YTV).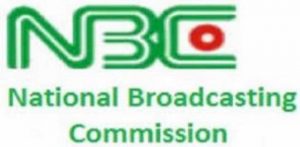 This is as part of efforts to ensure enough manpower for the on-going digitization of the two stations.
Abdullahi Bego, commissioner for Information, Home Affairs, and Culture revealed this when the officials of the Radio, Television and Theatre Art Workers Union (RATAWU) paid him a courtesy visit at the office in Damaturu.
Bego said the governor had after approving millions of naira for the total overhauling of the two stations directed for formulation of all strategies that will ensure effective implementation of the digitization process.
The commissioner also said, "His Excellency Hon. Mai Mala Buni is passionate about the digitization process of the media organizations in the state especially when it comes to equipment, staff strength and capability.
"The next step is the training and retraining of the staff of the two media organisations for efficiency in the execution of their job," Bego disclosed.
He said the casual staffs billed for employment were serving at the stations for more than eight years while others five to six years without permanent appointment letters.
"We feel it is good to employ them taking into cognizance their experience in the system and dedication to duty."
Bego commended RATTAWU among other members of the organization for their effort in informing, enlightening, and entertaining the public at all times.
Comrade Nasiru Illiya, chairman of RATTAWU, while speaking, said they were at his office to register their gratitude to the giant stride of Governor Mai Mala Buni, especially on the digitization of the two media organisations in the state.
"Sir, we are equally very grateful to note that within your short stay as commissioner of Information, we have started witnessing a positive transformation in the sector through the award of contracts worth millions of naira for upgrading YBC and YTV from analogue to digital transmission
"As I am speaking to you now, YBC is online transmission live," Illiya disclosed