Why Nigerians Can't Wait For Season 4 of Big Brother Naija
Big Brother Naija, Africa's number one reality television show, is making a highly anticipated return on June 30 and Nigerians all over the world are beyond giddy with excitement.
Although the show makers, MultiChoice Nigeria, have not officially announced the theme for the new season, graphics and posters reading "Spicy Hot" have been deployed all over social media to promote the show.
Apart from the show's endless supply of drama and sheer entertainment, Big Brother Naija has been able to excite Nigerians, and Africans, in a way that no other show on this part of the Atlantic can.
Somewhere between the colorful characters the show makers select every year and the odd but interesting tasks that the Housemates have to engage in, therein lies the secret of the Big Brother Naija magic formula.
One distinct element that Big Brother Naija possesses, is that it has made its success elusive and many times unattainable for copycats and knock offs is its ever-changing nature.
Season after season, the show changes in a way that is unique to its cause but without losing its identity.
It's an intricate and delicate balance that MultiChoice has mastered and been able to recreate successfully for three seasons.
The first season of Big Brother Naija first aired back in 2006. Much like many first attempts, season one was a glorious run of trail, error and lessons learned.
When the show came back in 2017 with the "See GoBBe" theme, it was clear that the producers had done their homework, made some necessary adjustments and were ready for business.
2018's Double Wahala edition was a result a seamless broadcast of entertainment which had Nigerians everywhere hooked.
From classrooms to beer parlors, nail salons, Bible study meetings and social media, Big Brother Naija content was inescapable.
As hard as it is to imagine, this new season will be even more riveting and here are a couple reasons why.
One of the biggest criticisms of Big Brother Naija was that it was shot in South Africa, not Nigeria.
The show's producer always cited the fact that running a reality show round the clock in Nigeria was not the simplest of tasks.
It would appear, however, that they've been able to crack the logistics code because in January, Mr. John Ugbe, the Chief Executive Officer of MultiChoice Nigeria announced that this year's season will take place in Nigeria.
Big Brother Naija's return to Nigeria has definitely set off a new level of loyalty to the show in Nigerians.
A number of fan fiction conspiracy theories and jokes have emerged since the announcement as fans speculate how the show's producers will "Nigerianize" the show as a result of the location.
Another reason Nigerians are more excited for this year's edition of Big Brother Naija than they've ever been is the audition process.
Multitudes of hopefuls turned up for Big Brother Naija auditions all over the country earlier this year which definitely raises the stakes for the show's producers because it means they have a bigger pool to fish in. This year's audition process also featured the first online audition.
Apart from the over 5000 auditionees who showed up at venues, MultiChoice also held online auditions.
This elaborate selection process has created a lot of buzz about who the lucky men and women in the Big Brother house will be.
This is because at the end of the day, Big Brother Naija is about the people who inhabit the house and how much they resonate with the viewers.
If we've learned anything from fans of Efe or even Tobi and Cee-C, it is that Nigerians love an unlikely hero and an underdog they can root for.
Nigerians have gotten so passionate about their favorite housemate that they've organized themselves and bought gifts and hosted parties for them upon their exit from the house.
That's the true magic of Big Brother Naija at the end of the day – looking at your television screen and seeing yourself in someone you've never met. In a day and age when representation matters more than ever, Big Brother Naija has filled a unique space in the hearts of Nigerians – the desire to be seen.
Netflix Moves Against Showmax with Cheaper Mobile only Subscription
Netflix Inc, American Technology and Media service giant, has concluded plans to introduce cheaper, mobile-only subscription in Nigeria and the rest of Africa in order to strengthen its presence in the country and the region as a whole.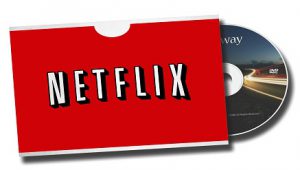 This is seen as a move targeted at Showmax's dominance in the continent.
This is in addition to commissioning more locally produced contents and shows that depict the cultures and experiences of ordinary Africans.
Netflix Inc. became the world's largest subscription-streaming service by flooding the market with popular content that's cheaper than the competition.
However, five years after it got introduced in Africa, the US company is struggling to grow beyond the wealthiest segment of the population, in a continent held back by poverty, piracy and limited access to broadband.
This is expected to greatly increase the competition for the African market with Showmax, the Multichoice subsidiary, which seems to be clearly ahead and has the majority of the market share because of its more local and African content.
It could also help increase its presence in the continent where it is struggling and is still a relatively small player.
According to Digital TV Research, the streaming service firm has only 1.4 million subscribers when compared to about 20 million customers that have been signed up to Multichoice Group Ltd, the leading African pay-TV firm.
With the rapid expansion of 4G mobile networks, the streaming service is given a new channel to get to audiences especially in a country like Nigeria, sub-Saharan Africa's biggest economy and the heart of its TV industry.
Netflix plans to expand the mobile-only contracts permanently if the trials, which began in South Africa and Egypt, becomes a success.
It agreed to deals with South African wireless carriers to add subscriptions to people's phone bills and offers pre-paid vouchers for those without bank accounts.
This is similar to the services that have been adopted by ShowMax, MultiChoice's streaming service.
Netflix is offering subscribers N1,200 ($2.65) a month for its mobile-only service, well below the N2,900 it's been charging for its most basic account. However, the offer is still more expensive than the N250 per month charged by Iroko TV, a streaming platform that has the largest online catalogue of Nigerian Nollywood content giving access to over 5,000 of such movies.
But the income from Iroko's low-price plans hasn't been enough to cover its costs and the company is now scaling back its African operation to focus on wealthier viewers in the diaspora.
Netflix's has moved to avoid the low production values found in a lot of Nollywood output and channel the continent's best talent to develop slickly-made shows across every genre just like its deal with well-funded producers like Nigeria's EbonyLife TV.
TStv Lures Subscribers with N5 Daily Subscription
TStv, a local satellite television network, has said that it will on October 1, roll out pay-per-view services in 18 states to mark the country's independence on October 1.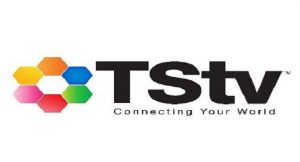 Dr. Bright Echefu, managing director of the company, who said this on Tuesday in Abuja, said that the company had surmounted the challenges it encountered after its launch in October 2017 and was better positioned to deliver quality services to Nigerians.
He said that the pay-per-view entails the minimum of N3 and maximum of N5 daily subscription per channel.
According to him, the company since 2017 went back to the drawing board to address all lapses to give Nigerians value for money and that while services will begin in 18 states on October 1, the remaining states will enjoy services from October 10.
"While we were off the radar, we properly studied the business and we have created a model to fit every Nigerian's desire. We have created the pay as you view model where Nigerians will pay only for the channels they want to watch.
"Nigerians will be able to choose their bouquet by themselves, by choosing only those channels that they want to watch and pay for with a minimal amount per pay; 108 channels are available on our platform and more than 80 of them are High Definition (HD)," he said.
Echefu also said that as a gift to Nigerians for their steadfastness and understanding, the company had made the Grande Sports Extra Channel and some other local channels free to all Nigerians for one year.
While saying that Nigerians would be able to enjoy the ability to pause the decoder when not in use for a long period, he however, said that to safeguard against abuse, genuine reasons must be given for pausing the services.
He also commended the Federal Government for giving the company the desired support to start again after the challenges that led to its failure when it was first launched.
UBA Launches 'RED Radio', New Online Entertainment Platform
United Bank for Africa, (UBA Plc), Pan- African financial institution, has continued to lead in innovation with the launch of its dynamic and creative Online Radio channel – RED Radio.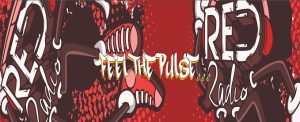 RED Radio, powered by UBA is a lifestyle web platform that has been set up to inform, educate, entertain and to bring to the fore, the best of Africa.
Much like its sister platform, REDTV, RED Radio is expected to showcase the best in lifestyle, entertainment, music, news, comedy and fashion.
Speaking on the launch of RED Radio, Tony O. Elumelu, group chairman of UBA,  applauded the creative initiative, emphasising that UBA is a financial institution always ready to support  creativity and entrepreneurship. The 2020 Time 100 most influential person in the world who has committed USD100 million to empowering young entrepreneurs across Africa said about RED Radio, "Creativity and innovation are a powerful combination and every detail in an art piece is important and meaningful. This applies to growing businesses and budding entrepreneurs. You will encounter challenges, like I did, but each experience is a lesson that brings you closer to your goal. That is the beauty of creativity."
Continuing, Elumelu remarked, "There are many ways to make something beautiful, to make a sound interesting or to bring a story to life. You can define your expression, and today, as UBA's RED Radio launches, I wish Bola Atta and her enterprising team many successes through this beautiful medium of expression."
In appreciation of the support of UBA Group Chairman for the exciting creative initiative, Bola Atta, UBA's group head, Corporate Communications, said 'just like, REDTV which is Africa's leading  online entertainment network, RED Radio is positioned to fast become the foremost online radio platform in Africa'.
Also expressing his delight, UBA's Brand Ambassador and star boy, Wizkid, said, "I am never too busy for my UBA family as he granted an exclusive interview on one of the station's flagship shows 'On the Street' where he spoke extensively about his upcoming album and what his fans should expect from him in the coming weeks.
RED Radio promises to bring rich and engaging content that will keep its audience coming back constantly for vibrant and robust entertainment. Listeners can tune in to www.itsredio.com 24/7.