World Finance Names ICSFS as Best Islamic Banking & Finance Technology Provider
The latest edition of World Finance magazine is out now and has confirmed ICS Financial Systems (ICSFS) as Best Islamic Banking & Finance Technology Provider as part of its Islamic Finance Awards.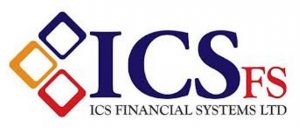 The Islamic banking sector has been growing rapidly in recent times and it is certainly an area of the market that ICSFS has been supporting through its Shari'a compliant solutions.
One of the products that particularly caught the eye of the World Finance judges was ICS BANKS, a fully integrated banking application developed by ICSFS that enables banks to automate and streamline their services.
ICS BANKS comes with a bespoke Islamic service that has helped financial institutions to achieve a competitive edge by offering a comprehensive suite of Islamic banking solutions. In an interview with World Finance, Robert Hazboun, Managing Director of ICSFS, explained why the platform is making such a difference to customers.
"ICS BANKS helps banks stay at the cutting-edge of technology through applications like cloud banking, APIs, open banking and blockchain," Hazboun explained. "ICS BANKS' customers can also enjoy a clear flow of information online using the platform's reporting tools.
"This enables them to easily understand and analyse their status at any time, which can help inform their decisions regarding mergers and acquisitions. Lastly, ICS BANKS' innovative technological tools future-proof banks and transform them into pioneers in their industry."
Although the popularity of Islamic banking has grown significantly in recent times, the products and services available to customers often remain underdeveloped. The work being undertaken by ICSFS demonstrates that this is unlikely to remain the case for much longer.
AfriTech 2020: Sanofi Selects 11 Start-Ups For Online Finale On June 11
Following the cancellation of the 2020 edition of Viva Technology, Sanofi will maintain its four AfricaTech Challenges by organizing an online pitch day on June 11, 2020.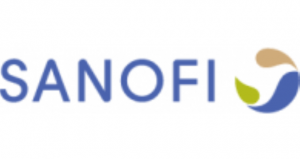 The objective is to continue Sanofi's commitment to encourage innovation in Africa, improve access to healthcare and transform the health ecosystem throughout the continent.
For this 3rd edition, Sanofi has received 268 applications (compared to 222 last year) from 34 countries. 11 finalists were selected, based on five criteria: project maturity, early results, relevance of the solution, market potential and business model, as well as the skills and expertise of the team.
These are the four challenges and the 11 selected startups: Challenge #1: How to support patients with a digital health book in order to access information and make decision?
Bypa-ss (Egypt) is digitizing healthcare information exchange through its platform HealthTag that allows patients to get their diagnosis, latest check-ups, medical scans as well as test results.
Keeplyna (Tunisia) is an eHealth platform for telemedicine. It offers a free digital medical book to all African citizens and includes all health information of all family members.
EYONE (Senegal) offers a shared medical file. Patients have their medical records in real time everywhere and are connected to 35 online health professionals that have partnered with the startup.
Challenge #2: How to help healthcare systems leapfrog from manual to smart logistics solutions at point of care?
Doctor 4 Africa (India) is an integrated online platform offering a digital health solution in African countries. It connects patients to health care professionals in underserved communities where there is a shortage of specialists, so they can receive affordable quality care.
Mobilhealth International (Nigeria) is Africa's first fully integrated telehealth electronic medical records and video app. Its mission is to use telemedicine to provide people in developing countries with access to quality healthcare services in the most cost and time effective way, anytime, anywhere.
Challenge #3: How to improve financing and impact of innovative health solutions in Africa?
SOSO CARE (Nigeria) is a low-cost digital tool enabling 100 million Nigerians to access health insurance and care in 1,170 clinics.
MamaPrime (Kenya) is a health fintech company that enables mothers and their families to prepay for their prenatal & postnatal care and child wellness services in installments throughout their pregnancy.
JokkoSanté (Senegal) is a digital payment platform that secures the use of money intended for health, with a new payment method. It can also be used to manage drug traceability and online prescriptions.
Challenge #4 - Sanofi Espoir Foundation: How to improve maternal and neonatal health in sub-Saharan Africa?
Teheca (Ouganda) connects new and expectant mothers to qualified nurses for at home post-natal checkups and supports by using low cost and low-tech solutions. The accessibility increase to post-natal cares aims a timely identification and a referral of life-threatening complications during post-natal period.
The University Agency Innovation (Cameroun) is a hub of scientific, technological and enterprise-based innovations. Its spin-off AUI Techno designs and produces an interactive infant incubator connectable to doctors' smartphones, in order to reduce the neonatal mortality rate.
Natal Cares (Nigeria) is an integrated solution providing healthcare, medical monitoring and emergency services to at-risk pregnant women and nursing mothers belonging to disconnected rural communities.
At the 2020 AfricaTech live virtual pitch, these startups will compete in their respective challenge categories before an online audience and a jury made up of global professionals, investors and thought leaders in technology and healthcare.
Folake Odediran, Sanofi's General Manager, General Medicines, Nigeria & Ghana and Country Lead, Nigeria, commenting on the upcoming live pitch, said: "The AfricaTech initiative is in line with our purpose of empowering lives. We are so far impressed with the progress of the 2020 Challenge and are happy for all the finalists who have made it this far.
"We are even more excited that three of them emerged from our Nigeria-Ghana affiliate and we hope that the best techpreneurs win".
After Viva Technology 2020 was cancelled due to the COVID-19 pandemic, the selected startups will now be invited to pitch their solutions at 2:00pm CET (Paris time) on June 11, 2020, during a special Sanofi Africatech day by video conference.
The live virtual event will be hosted by Sanofi Africa zone and will comprise of four pitch sessions, each of 30 – 45 minutes duration. Attendance is open to external audiences through prior registration.
Nigeria Week Ahead: PMI's, Trade Balance and NFP in Focus 
By Lukman Otunuga, Senior Research Analyst at FXTM,
In a move that caught many by surprise, the Central Bank of Nigeria (CBN) pulled the trigger on lower interest rates for the first time since March 2019.
The decision, which was in line with the strategy adopted by many central banks may stimulate economic growth ahead of a potential economic recession triggered by lower oil prices and the coronavirus pandemic. Although Africa's largest economy was able to expand 1.87% during the first quarter of 2020, fears remain elevated over the economy descending into a recession this year.
On the bright side, markets remain hopeful that the worst of the coronavirus pandemic is over with economies reopening across the globe. While economic data is expected to paint a gloomy picture over the coming months, there is a strong sense of hope that stability will return by 2021. It now becomes a question of whether the CBN and government exhausted all their tools to mitigate the negative impacts of the coronavirus to economic growth and stability.
On the data front, the manufacturing PMI sank to 42.4 in May which was its steepest pace of contraction in manufacturing activity since August 2016. Non-manufacturing plunged to 25.3 during the same month, pointing to the sharpest monthly contraction in services since July 2014. Confidence over the economy may be shaken in the near term as economic data paints a very gloomy picture. Investors will direct their attention towards the latest trade balance figures on Wednesday and inflation data next week.
Outside of Nigeria, there will be a strong focus on the possible OPEC meeting, European Central Bank policy meeting and US jobs report on Friday. Given how Oil accounts for a handsome chunk of Nigeria's export earnings and government revenues, the outcome of the OPEC meeting and potential impacts it will have on Oil prices will be felt in Nigeria. Other key themes driving global sentiment will revolve around US-China trade tensions, Brexit and lingering concerns over slowing global growth.
Top 4 Business Tools You Need for Effective Remote Working
With social distancing measures likely to remain strictly in place for the foreseeable future as we seek to contain the spread of Covid-19, remote working is having its moment.
"For many of us, remote working is rapidly becoming normal," says Andrew Bourne, Zoho's Country Manager for the African region. "This means we need a set of business tools that makes it as easy as possible to keep connecting and collaborating with clients and colleagues."
Cloud-based software solutions enable you to work wherever you are, as long as you have an internet connection and computer, the trick is in selecting the one that will allow you to continue working for as long as needed, and not just fulfill your immediate needs. "It's about assessing your requirements and taking the time to select tools that not just meet those needs, but also work well together to achieve a streamlined workflow," Bourne stresses.
Here are some things to consider when selecting tools to support your remote working environment:
Unrestricted communication: Without face-to-face interactions and in-person collaboration, you'll want to make sure your communication tools are up to the job of calls, video conferencing and instant messaging. In emerging markets especially, consideration should be given to the bandwidth requirements of any video conferencing tools you use. While line speeds and data caps have improved significantly over the years, nothing kills collaboration as fast as a bad connection.
A cloud-based office suite: "Anyone who has ever tried to do remote work on a traditional office suite knows how difficult it can be," says Bourne. "The version control alone can be a nightmare." A cloud-based office suite makes collaborating seamless and effortless and dramatically reduces the back and forth needed to get things done.
Project management: Central to successful remote working is ensuring the whole team is on the same page. Find a project management tool that helps you manage budgets, timelines, resources and quality with a calendar, Gantt chart, time tracking, and functionality. A project management tool with automation capabilities saves time on routine tasks. A drag-and-drop interface is useful for making automations easier to visualise.
Shared workspace: "A shared, centralised cloud-based workspace is the remote version of an office," Bourne says. A cloud-based shared drive serves as a space where teams can easily share and store files, making these easily accessible to anyone, anywhere. Pay particular attention to the search functionality. You want a tool that can filter and search smartly and quickly.
It's important that the tools you use for these also work well together in order to avoid duplication of data and efforts, which is why it's preferable to go for integrated suites instead of standalone apps.