YahSAT Partners Zeta-Web to Bring YahcliCk Satellite Broadband Service to Nigeria
Yahsat, UAE-based global satellite operator has announced the expansion of its YahClick satellite broadband service in Nigeria, bringing reliable Internet access to all areas across the country. The announcement comes on the back of the recent commercial readiness of Yahsat's third satellite, Al Yah 3.
To enable YahClick's steadfast expansion, the company also announced a new partnership with leading Internet service provider Zeta-Web. The new partnership demonstrates Yahsat's continuous investment in Nigeria to deepen the country's broadband penetration and bring more areas and communities with reliable and high-performance connectivity.
Utilizing the Ka-band frequency powered by High Throughput Satellite (HTS) spot beam technology that delivers higher capacity to smaller dishes, Yahsat – together with Zeta-Web will deliver high quality services to a wider market. Specifically, this includes key vertical markets of education, oil and gas, banking, agriculture, SMEs, and SOHO. The partnership will also address the specific connectivity needs of users through a wide range of dependable value-added services.
"Through our new partnership with Zeta-Web, YahClick will further expand its service offering in Nigeria and strengthen its position within Africa's growing telecommunication sector, but most importantly help the nation build its infrastructure.
"This is why we launched YahClick in the country during 2012 – to bring the many advantages of fast and reliable satellite broadband to more companies and communities," says Farhad Khan, Chief Commercial Officer at Yahsat.
Over the last decade, Zeta-Web has established itself as West Africa's leading provider of high-end ICT solutions and continues to play an integral role in the socio-economic growth of Nigeria. Through their partnership with Yahsat, Zeta-Web can continue to strengthen Nigeria's Internet infrastructure.
Zeta-Web Managing Director Chris Obasi added: "Together with Yahsat, we've expanded our reach throughout Nigeria by deploying affordable and dependable broadband services that can bring about significant and lasting positive change. Connectivity enables communities to become more informed and collaborative, which are the building blocks for the future. We're thrilled to play a part in providing this."
The new partnership follows the news of Yahsat's recent announcement of an agreement to establish a joint venture with Hughes Network Systems (HUGHES) to accelerate Yahsat's commercial Ka-band services across Africa.
Combining Hughes' expertise as a global leader in broadband satellite networks and services with Yahsat's knowledge as the leader in satellite broadband solutions in the region, the new joint venture will allow both companies to unlock the mass-market potential of satellite broadband solutions across the region.
Yahsat launched its flagship service, YahClick, in Africa in 2012. It was the first operator to introduce HTS Ka-Band satellite broadband technology to the continent through Yahsat's Al Yah 2 satellite.
Following the successful launch earlier this year, and the recent commercial readiness of the company's third satellite Al Yah 3, YahClick's footprint has extended to 19 additional markets in Africa.
This collaboration is part of Yahsat's commitment to deliver affordable, reliable and high-speed Internet connectivity to unserved and underserved parts of the world.
Man Drags Buhari's Daughter, DSS to Court over MTN SIM Card
Justice Nnamdi Dimgba of a Federal High Court sitting in Asaba, Delta State, has fixed February 12, 2020, for the hearing of a suit filed by Anthony Okolie, a trader,  against the Department of State Services (DSS) and Hanan Buhari, daughter of the President Muhammdu Buhari.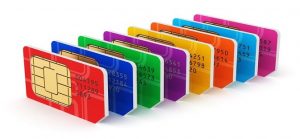 Tope Akinyode, Okolie's lawyer, who is also the National President of Revolutionary Lawyer's Forum (RLF) said that the matter would be coming up next month.
"The case has been assigned to Justice Nnamdi Dimgba and it will come up on February 12, 2020," he said.
Recall that Okolie had sued the DSS and Hanan as well as service providers, MTN, jointly and separately for N500m.
The suit, with number FHC/ASB/CS/3/2020, is seeking an order to "compel the respondents (DSS, Hanan and MTN) jointly or severally to pay the applicant the sum of N500, 000, 000 only as general and aggravated damages for the gross and unlawful violation of the applicant's right to acquire moveable properties, freedom of movement and self-dignity".
The 33-year-old man said in a supporting affidavit that he was arrested on July 19, 2019, in Asaba, Delta State for using a telephone line that was previously owned by Hanan.
According to him, he remained in custody, bound by handcuffs till September 22, 2019, as the DSS waited for Hanan, who was schooling in the United Kingdom, to come clear him but she never did.
Okolie also attached the receipt he was issued after purchasing the SIM card as well as the SIM certificate.
The affidavit read in part, "That on December 8, 2019 at Ogbeogonogo Market, Nebu Road, Asaba, Delta State, I purchased a SIM card with Phone Number: 09035666662 at the sum of N1000 only and I received a SIM pack with accompanying documents as a result as evidence of purchase receipt.
"That in line with relevant regulations, I approached a kit operator of the 3rd respondent (MTN) named Jeff who captured my biometric and registered the SIM card in my name and on my behalf.
"That in July 2019, I visited my business associate at his residence in Asaba and saw him being taken away by officers of the 1st respondent (DSS). During the process, they obtained information from him on who he communicated with last over the phone and my associated announced that it was me.
"That immediately afterwards, officers of the 1st respondent (DSS) arrested me and led me into their vehicle asking me to keep quiet and drove me to their offices in Asaba, Delta, State.
"That after a while, they disclosed that my arrest was ordered by the Presidency and I had to be taken to Abuja for further interrogation upon which basis they drove me to Abuja, FCT by road the following day."
The applicant stated that he explained to the DSS how he bought the SIM card but he was informed that the phone line which is linked to his SIM card was once used by Hanan.
"They thereafter labeled me a criminal for using a phone line that previously belonged to the 2nd respondent (Hanan Buhari)," he said.
Okolie alleged that because of the personality involved, his case file was tagged, 'first family' and he was denied access to his lawyers.
The trader claimed that his mother, who was not allowed to see him, developed high blood pressure while he lost a N5m business deal.
MTN Group @ Visit to Buhari Pledges Additional $1.6Bn to Nigerian Operations
MTN Group said it will commit the sum of $1.6 billion from its operations in Nigeria to strengthen its network and systems in the country.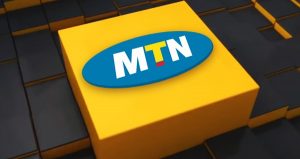 Mr Mcebisi Jonas, chairman, MTN Group, stated this after he led top executives of the telcom company to a meeting with President Muhammadu Buhari, at State House, Abuja.
The chairman said he was visiting along with top executives of the telecoms company to show appreciation to President Buhari, "because most of the issues we raised during your visit to South Africa have been addressed, and there is progress on the remaining ones."
He said the Group has utmost commitment to investing in Nigeria, and would commit the sum of $1.6 billion from its operations in the country to strengthen its network and systems.
"We are fully aligned with the strategic agenda of government, and are committed to strengthening the digital economy of the country," Mr Jonas said.
Femi Adesina, spokesman to President Muhammadu Buhari, also said that the federal government was committed to providing an enabling environment for businesses to succeed, as partnerships between the public and private sectors remain the most viable means of bringing prosperity to the masses.
"I am pleased to hear of the progress you are making in Nigeria, especially in supporting our digital inclusion programs. Your proposed projects, such as the rural telephony project, will surely complement our economic diversification and financial inclusion programs by connecting the producers based in rural areas to consumers located in our major towns and cities," Adesina quoted the President as saying.
He said government was looking at ways to increase the level of security across critical national infrastructure, noting that it would guarantee seamless service delivery and also facilitate investments across the country.
President Buhari said Nigeria is Africa's largest telecommunications market, and MTN's largest market, adding: "Our hope is for operators like MTN to continue to focus on delivering quality service at reasonable prices. If we put our minds together, such win-win positions are achievable."
Ericsson Predicts Increased 5G Uptake in Africa
Ericsson says more service providers in the Middle East and Africa (MEA) region will this year adopt 5G technology in their operations.
Chafic Traboulsi, head of networks at Ericsson Middle East and Africa, says preparing for 5G opportunities is a must for service providers.
His assessment comes as there is general consensus the 5G market is developing much faster than the previous generation 4G LTE standard.
In its Mobility Report published in November last year, Ericsson predicted 5G will be adopted faster than 4G LTE.
The IHS Markit 5G Economy Study, commissioned by Qualcomm, shows 5G sales enablement of $13.2 trillion by 2035, an increase of $1 trillion over the original forecast released in 2017 which estimated $12.3 trillion.
Traboulsi says during 2019, his company saw increased uptake of 5G technologies as Ericsson MEA announced seven commercial 5G agreements with operators in different countries: Etisalat UAE, Ooredoo Qatar, STC Saudi Arabia, Zain Bahrain, Batelco Bahrain, MTN South Africa and Mobily.
"In fact, service providers in the MENA region can target a potential revenue opportunity from $15.18 billion to $45.91 billion by 2030 provided they adapt their business model to become service enablers and creators."
Traboulsi explains: "On a global level, to date, Ericsson signed 78 commercial 5G agreements or contracts with unique operators, of which 24 are live networks with the Middle East and Africa region contributing to around 29%.
"In the MEA region, Ericsson has already cemented its 5G leadership position during 2019 by implementing the 5G networks and by improving our customers' network capabilities in both 4G and 5G."
Traboulsi notes that with consumer and personal communication-centric commercial 5G networks already live, the next wave of 5G expansion will allow businesses to digitalise with more mobility, flexibility, reliability and security – taking the Internet of things (IOT) and industrial applications to never-before-seen levels.
"Industry digitalisation opens new opportunities for service providers to build and extend their businesses beyond connectivity. The 5G-IOT landscape offers enormous potential but is complex to navigate and demands a comprehensive understanding of the different driving forces and barriers for different industries in focus.
"The probability to be successful in capturing parts of this potential is higher in the next five to seven years when roles and market shares are established rather than later. First mover's advantage is clear. Addressing these opportunities could enable service providers to unlock additional revenue streams of up to 35%, on top of the current scope of business by 2030."