5 Life Lessons Every Business Person Can Learn from MultiChoice
MultiChoice has quickly become one of the most recognised brands in Africa and it's not hard to see why.
Apart from parenting two of the biggest content platforms DStv and GOtv, the company is also responsible for a number of engaging television programs and of course, the glamorous Africa Magic Viewer's Choice Awards (AMVCA).
It is easy to see why any intelligent business person would want to structure their business after this tried and true model.
While there is more than a handful of lessons we can take away from this successful brand, here are our top five.
Be your biggest advertiser – You've probably seen a viral tweet where someone asks the funny statement: "If DStv can advertise DStv on DStv, then I can like my own posts." While this is a funny statement, its one that should turn on a light bulb for every business mind. Every business should always have its competition in mind and with this mind-set, should not ever take its customers' attention for granted. This is the simple logic behind DStv's cute self-promotional clips.
2. Consistency Is Key – This is a clichéd truism that every business person has heard time and time again but remains ever relevant. From hosting six consecutive editions of the Africa Magic Viewer's Choice Awards (AMVCA) to providing the best football action on cable TV year after year, MultiChoice has not only remained consistent, but excellent every inch of the way.
Be as Inclusive as Possible – Whether it is having hosts from different African nations for the annual AMVCAs or simply making sure that each country has a presence that's tailored to their culture, MultiChoice has a tradition of giving everyone a seat at the table. This is a very important business lesson because not only does this increase your client base, but it shows your customers that you truly care about catering for their individual needs, whatever that may be.
Stand Up for Yourself – Unless you've been living under a really large rock, then you know MultiChoice has been having a legal tussle with the CPC. As opposed to caving in, however, the brand chose to fight for their rights. No matter how big or small the business is, you will have to contend with external forces and its utmost to remember to put up a good fight.
Always be excellent – One of the reasons DStv has been able to remain at the very top in their industry all these years is because no one can take away from the quality of their programs and service. In more ways than one, MultiChoice's level of masterful operation remains unmatched. Nothing speaks for you better than the quality of your work.
Pinnacle, ICPC Trade Words over Alleged Invasion, Harassment of Staff
Management of Pinnacle Communications Ltd, on has condemned the alleged invasion of its Abuja office by operatives of the Independent Corrupt Practices and Other Related Offences Commission (ICPC).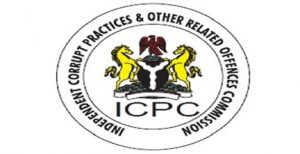 ICPC has however threatened legal action against 44 property owners including two buildings in Abuja belonging to Pinnacle Communications Ltd.
Pinnacle Communications in a statement by Abayomi Oyelola, its lawyer, said that "Pinnacle Communications condemns, in very strong terms, the illegal attempt by ICPC to harass and intimidate the company and its officials and unbridled attempt to shut down its business.
"The action of ICPC further confirms that they have been on a witch-hunt mission from the beginning and are bent on victimizing Pinnacle Communications in direct contravention of a statement credited to the Chairman of ICPC at a speech delivered at the inauguration of the Anti-Corruption and Transparency Unit at the Federal Polytechnic, Ede, Osun State.
"This statement was reported online on 20 January 2020, admonishing the staff against victimising people when doing their job. We add that they should also not scandalize genuine and law-abiding enterprises such as Pinnacle Communications Limited.
"Pinnacles Communication, as a law-abiding entity, expresses concern on this show of shame undertaken by ICPC and brazing use of force."
The firm urged the Bolaji Owasanoye, ICPC chairman, to "rein in his officers" and ensure they comply with the rule of law and forestall actions that could further sink the image of the Commission.
It said the invasion happened on January 15, at its office located on Charles De Gaulle Street, Asokoro, Abuja, with the ICPC officials allegedly citing an "order from above."
Mr Oyelola said the company is a licensed Digital Switch-Over operator in Nigeria, describing the invasion as despicable and unwarranted.
According to the company, the ICPC operatives had reportedly stormed the office with fully armed policemen in four vehicles, three Hilux vans, and a car, dressed in ICPC jackets that authenticated their identities to arrest the chairman and to seal the company.
The company's lawyer said during the encounter, it demanded the warrants of arrest and order of the court granting the sealing of the office that legally motivated their move.
"It is common sense in a civilized country like Nigeria that production of a warrant of arrest is the sine qua non to entering premises and attempt to arrest people and that without an order from a court of competent jurisdiction no agency of Government has the right to seal off any business premises. There are boundless legal authorities on this.
"We consider the futile attempted invasion, intimidation and threat as clear evidence of the desperation of ICPC. ICPC had filed charges relating to fraud against Pinnacle Communications and its directors. This case is still pending in court. Issues have been joined and witnesses called and cross-examined.
"We need not say more than that in order not to be contemptuous of the court handling the pending litigation. But can this be a sign that what they apparently cannot get through the court they want to get by force?"
He added that the operatives failed to produce any document but rather claimed that they were working with geographical coordinates.
It further said that its officials, "could hear the conversation and the operative said: 'we are here already', 'we have not entered', 'they claim he is not around', 'No pressmen, nobody'. Afterwards, the operative on the telephone suddenly said to his colleagues 'let's go, let's go, let's go', and they left hurriedly, like a botched operation.
The Pinnacle officials heard the operatives lamenting on their way to their vehicles that they should have shot (gunshot) their way into the premises as soon as they arrived. This no doubt amounted to regulatory terrorism.
The company urged Abubakar Malami, attorney general of the Federation and the minister of Justice, to help investigate the matter.
"We are also urging the Attorney-General of the Federation and Minister of Justice, Mr Abubakar Malami, SAN, to swiftly check the excesses of the ICPC and investigate this matter with a view to defeating the obvious display of prejudice in the agency's dealings with Pinnacle Communication Ltd.
Recall that the ICPC in February 2019 filed a 12-count charge before Justice Folashade Ogunbanjo-Giwa of the Federal High Court in Abuja, against Ishaq Kawu, director-general of the National Broadcasting Commission (NBC); Lucky Omoluwa, and Dipo Onifade, chairman and chief operating officer of Pinnacle Communications Limited respectively, for allegedly misappropriating N2.5 billion.
Despite the ICPC failing to produce Lai Mohammed, minister of Information, to testify in court, a statement he made to the agency, tendered in court, indicated that he gave the approval for the release of N2.5 billion to the NBC, as seed grant for the Digital Switch Over project of the federal government.
Mr Mohammed was meant to explain his role in the alleged misapplication of the N2.5 billion funds for the federal government's Digital Switch-Over (DSO) programme.
But the Independent Corrupt Practices and Other Related Offences Commission has threatened legal action against 44 property owners including two buildings in Abuja belonging to Pinnacle Communications Ltd.
In a letter to the Management of Pinnacle Communications, ICPC also dismissed allegation by the digital telecommunication company that its operatives illegally invaded their Abuja office..
A copy of the ICPC letter, dated Jan. 24 and signed by Mr Akeem Lawal, agency's director of Operations, was made available to the News Agency of Nigeria (NAN) on Sunday.
The anti-graft agency said its operatives stumbled on the buildings while investigating a "totally different" case of tax evasion.
The commission said the buildings were among 44 property (buildings and plots of land) whose list was forwarded to it by the Federal Inland Revenue Service (FIRS) for investigation.
The commission said FIRS requested the investigation after the ownership of the property was denied upon efforts to make their owners pay the relevant tax due.
According to ICPC, Pinnacle Communications was not mentioned as owners of any of the property on the list attached to the letter from FIRS.
It said its operatives arrived at the building in a bid to ascertain their coordinates and mappings as indicated by FIRS and confirmed by the FCT Department of Land Administration.
The commission dismissed Pinnacle's "skewed and misleading'' allegation as an attempt to link an honest investigative exercise with "the almost concluded case'' against its chairman and others.
It further said that its operatives "do not go out to arrest persons in the course of locating property under investigation'', contrary to the company's allegation that they were there to kidnap the chairman.
"The reference at the briefing to the alleged lamentation of our staff `that they should have shot their way into the premises as soon as they arrived,' is definitely far from the truth in the face of a legion of over ten armed mobile policemen on your premises.
"The commission deplores the bad faith evident in your media briefing and finds it really unprofessional that one of your counsels in the criminal case before the court, Abayomi Oyelola, who accosted our operatives after they had been denied entry into the premises by the policemen, was the same person that addressed the media on behalf of your company.
"Rather than come to our office the next day January, 16, 2020 as he had promised our officers, he thought otherwise and held a media briefing with the sole objective of painting the commission in bad light,'' it said.
ICPC said since Pinnacle Communications had now claimed ownership of the two buildings, it should proceed to resolve the issue of ownership with the FCTA and tax evasion with FIRS.
The anti-graft agency gave the company three weeks from the date of the letter to act accordingly as it was prepared to take further legal actions on all the property
CBN to maintain status quo on rates as inflation quickens
Lukman Otunuga, Senior Research Analyst at FXTM,
The latest inflation figures from Nigeria will most likely deter the Central Bank of Nigeria (CBN) from cutting interest rates anytime.
Consumer prices in Nigeria accelerated for the fourth straight month in December last year, hitting its highest level since April 2018 at 11.98% as food prices continued to climb amid the on-going border closure. With inflationary pressures making an unwelcome return into early 2020 and moving further away from the CBN 9% upper target band, the Naira will continue to be vulnerable. Although central bank Governor Godwin Emefiele said in November 2019 that "the impact of the border closures on inflation is temporary," this may be questioned if inflation continues to escalate in 2020.
Rising inflationary pressures should force the CBN to maintain status quo on interest rates next week. However, all eyes will be on the loan to deposit ratio for banks which has been set to 65%. With monetary easing out of the question, the central bank could increase the loan to deposit rate to 70% in an effort to boost economic growth through investments in Nigeria's real sector, particularly small and medium-sized enterprises.
Eat'N'Go Shares Plans to Expand Operations to 14 Cities Across Nigeria
Eat'N'Go Limited, leading franchisee for world class food brands, Domino's Pizza, Cold Stone Creamery and Pinkberry Gourmet Frozen Yoghurt, has today announced that it is looking to establish itself in new cities across Nigeria, following its successful capital raising through bonds for the organization.
With this development plan, the company aims to set up 38 new outlets across Kaduna, Benin, Awka, Asaba Owerri, Warri, Onitsha, Sagamu, Choba, Umuahia, Osogbo, Lagos Island, Ejigbo, Ado Ekiti and is calling for interested parties with properties for lease in high profile sites in these cities.
According to Olusola Adeeko, Head of Development Eat'N'Go Limited, all interested parties with properties to lease should get in touch and send in information if the site is an existing building or bare land in a non-flooding area, has a parking space for a minimum of 15 – 20 cars and has a lease period of 10years and above available.
Commenting further, he said "The opening of new outlets in these new cities we have identified, represents a very exciting time in the growth of our business. Our goal is to keep investing strongly and creating more opportunities to provide access to all our customers across the country, while also creating employment."
Eat'N'Go has, over the years maintained its position as the leading food franchisee in Nigeria with 104 stores, currently employing over 2600 individuals. As it looks to expands its presence to touch all regions of the country, the organization also places a strong focus in the quality of its products and services of all its three brands.
The expansion to these new cities are in line with the company's plans to increase its physical outlets by up to 50 outlets a year over the next five years and progressively grow its workforce across Nigeria.
With this expansion plan, Eat'N'Go will be establishing its footprint in new regions including the Northern part of the country.