West Africa Free Roaming Regulations Approved  
By peter oluka
A regulation for free regional roaming regulation across the Economic of West African States (ECOWAS) has been approved.
ECOWAS member countries' ministers in charge of Telecommunications and ICT endorsed the regional roaming regulation during the 15th Meeting held in Praia Cabo Verde, recently.
Isaias Barreto da Rosa, ECOWAS Commissioner for Telecoms and ICT, described the decision as historic and something expected to "touch the lives of ordinary ECOWAS citizens and bring tremendous contributions to our regional integration process as we strive to establish a single digital market in the sub-region and as we move from and ECOWAS of States to an ECOWAS of people".
The approved free regional roaming regulation includes a clear implementation roadmap which will start at the beginning of 2018.
Also during the ministerial meeting, a number of other important decisions were also made to foster the development of the ICT sector in West Africa. This includes a revised supplementary act on Universal Access and Service and its funding for digital access.
In addition to these is a list of laboratories selected for the accreditation of DTT decoders in the region to ensure compliance with the ECOWAS adopted standards; Regional Spectrum Coordination Committee, etc. Dr. Isaias Barreto Olimpio Da Rosa, Commissioner Telecommunication and Information Technology of the ECOWAS Commission
Another important subject discussed during this meeting was the promotion of cyber security in West Africa and the ECOWAS cyber security agenda.
This initiative aims at assisting ECOWAS Member States to develop their national cyber security strategies, to establish national Computer Emergency Response Team, CERT, as well as to improve cyber legislation and train judges prosecutors, law enforcement agents, etc.
Experts from ECOWAS member states had met in Praia from 2nd to 5th October 2017 preparatory to the ministerial meeting
Senate Queries JAMB over Alleged N7.3Bn Contract Scam
Senate has queried the Joint Admission Matriculation Board (JAMB) over N7.3 billion contracts scandal.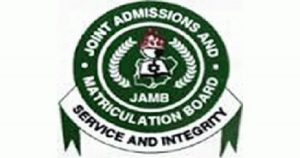 The discovery is contained in the report of Anthony Ayine, auditor general of federation (AGF),which was submitted to the Senator Matthew Urhoghide, Peoples Democratic Party, PDP, Edo South led Senate Committee on Public Accounts .
In the report, the Auditor General accused the JAMB registrar of approving contracts of about N7.1 billion without due and also deliberately splitting of contracts of about N247 million which is in breach of the extant circular of March 2009.
The Auditor General in the report said, "Audit examination of procurement documents and other records of JAMB revealed that 21 payment vouchers for amount totaling N7.1 billion were in respect of contracts approved by JAMB registrar outside his authorized approval threshold of N2.5 million for supplies and N5 million for works .
"This contrary to Bureau of Public Procurement (BPP) approved revised threshold for service wide application as conveyed in circular No. SGF/OP/1/S.3/VIII/57 of 11 March 2009.
"The registrar/Chief executive was requested to explain why he acted outside his authorized approval threshold and also to furnish evidence of ratification by the JAMB tender Board. Ministerial Tenders Board or Federal Executive Council.
"In response with reference number JAMB/FIN/127Vop.2/171 dater May 2016, the registrar stated that the awards were based on agreement entered into for a pre-determined period preceding the time of the audit and certain job cannot be subjected to general contracting.
"This response did not address the query.
"It was observed that several contracts were split in 2012 and 2013 accounting year in order to circumvent approval limits of the various authorities.
"These contracts were approved by the Registrar who had no authority to do so .
"A sample of 51 payment to vouchers amounting to N247 million were in breach of the extant circular of March 2009 on splitting of contracts and financial regulations 3116 and 3117.
"The Registrar was requested, in line with Financial Regulations 3116 to explain within 21 data of the date of my report , why he indulged in splitting of contracts. His response dated 14th May did not satisfactorily address the query."
NAFDAC Blacklists India's Mars Remedies for Manufacturing Falsified Medicines
National Agency for Food and Drug Administration and Control (NAFDAC) has blacklisted Mars Remedies PVT Limited, India for the manufacture of falsified Ciprofloxacin Tablets BP 500mg (NAFDAC REG. NO C4-0498) for Pinnacle Health Pharmaceutical Ltd, 16/18. Nuru Oniwo Street, Surulere, Lagos.
In view of the unprofessional practice, the Agency states that all products manufactured by the Mars Remedies PVT LTD, 635, GIDC Estate Waghodia, Vadodara, Gujurat, India, will not be allowed into Nigeria with immediate effect.
In a letter dated October 9, 2020 addressed to the Managing Director of Mars Remedies PVT Limited, and titled; "Notice of blacklisting as a manufacturer of substandard and falsified medicines", Prof. Mojisola Christianah Adeyeye, director general of NAFDAC, reiterated the Agency's position of zero tolerance for substandard and falsified medicines preponderance in Nigeria in fulfillment of the regulatory obligation of safeguarding the health of the nation.
In violation of NAFDAC extant laws and regulations, the company illegally manufactured different formulations of Ciprofloxacin tablets instead of the approved formulation for export to Nigeria.
According to Prof Adeyeye, the variation in the formulation of the Ciprofloxacin 500mg tablets, which may impact on the product quality and shelf –life, was not approved by the Agency before the changes were made.
This constitutes a violation of the NAFDAC Act, noting with dismay that the company has displayed a flagrant disregard for compliance with global standards necessary to assure the production of quality assured products. Therefore the company has been blacklisted accordingly.
Prof. Adeyeye, wishes to warn all manufacturers and importers of medicines to adhere strictly to the conditions for which their products were registered by NAFDAC or face similar sanctions.
NIPOST Moves to Reclaim Encroached Lands
Nigerian Postal Services (NIPOST) will deploy all means and strategies to recover all it encroached landed properties across the country, according to Dr Ismail Adebayo Adewusi, post-master and chief executive officer.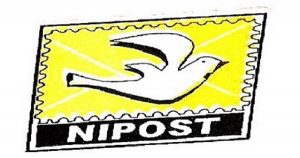 Adewusi who disclosed this during his familiarization visit to the Kano district office under Kaduna Zonal office, decried serious encroachment of the service properties.
"We have seen serious encroachment of NIPOST properties across the country. But with the NIPOST properties company, it will address that. It will recover them using all manners or strategies." He said.
The post-master who also decried the threats pose by internet on NIPOST which he said has led to the continued decline in the services Internally Generated Revenue (IGR), further, hinted that plans are underway to upgrade the services to run NIPOST e-government services which will be second to none in order to boost its IGR.
According to him, "Our vision is to make NIPOST a one-stop-shop with its capacity to do so many things. A NIPOST that our e-government platform or services will be second to none which involves collecting of your international passport from the post office, driver's license and registration for identity card will be collected from the post office. So these are some of the things coming.
"One of the ways the government is trying to address that is the unbundling of NIPOST into commercial entities so that NIPOST can be efficient, competing and leveraging on support.
"So it has also become important for NIPOST to think out of the box so that we will continue to maintain our relevance and impact on society.
"Similarly, the Federal Government has already approved the setting up of three new companies out of NIPOST structure. We now have registered NIPOST properties company, registered NIPOST logistics and transport and we are also ready to set up a NIPOST Microfinance bank to further assist the government in it financial institution strategy, particularly in the rural areas where banks do not exist or where they exist, are underserved," Adewusi  stated.
Earlier, Dauda Musa Iliya, NIPOST Kaduna zonal manager, stressed the need for the service to receive general upliftment from Infrastructural decay to improved welfare for the workers while soliciting for the support of the workers to enable the Postmaster deliver on his mandate.