7 Signs Your Social Media Account Has Been Hacked
It is no gainsaying that social media is now an important feature in our lives. It is used by almost everyone from celebrities to influencers, businesses, news platforms, marketers and individuals. Some persons have even leveraged on it to make money.
So, it is important for your different social media accounts to be secured. Regardless, since you are online, and there are hackers prowling for accounts to hack, you have to be observant to know if your accounts have been illegally accessed or not. In line with this, Jumia Travel and Jumia Mobile Week presents 7 signs your social media account has been hacked.
You Are Unable to Log into Your Accounts
This is an obvious sign that your account may have been hijacked by hackers. You have tried several passwords but you are still locked out of your account.
Even the change password option is not working. It must have been a very sophisticated hack. The only way you can have your account back is to contact Facebook, Twitter, Instagram or Snapchat.
Status Not Updated by You
This is perhaps the simplest way to know if your social media account has been hacked. You will see tweets or posts you didn't share appearing on your timeline. It may be political or propagandist messages. You should immediately change your password.
Your Number of Followers Significantly Jumps
You only have 300 followers on either your Instagram or Twitter page. Then you suddenly notice that it jumped to like 2,000 or 3,000.
It is strange right and you never followed anyone. In fact, Instagram or Twitter will not allow you to garner 2,000 or 3,000 followers a day. If this is the case, it is highly possible that your account has been hacked.
Someone Logged into Your Account from an Unusual Location
Sometimes, you may add the wrong location for reasons best known to you. However, if you see a location you never added, it is an alert that someone is illegally accessing your account from that location. You may want to do some checks to be sure you were not the one that changed it.
You Cannot Find All Your Posts
All your posts for years have grown wings and flew away. You cannot find them. You searched and searched but you still couldn't find them.
You logged in and logged out but the same thing. It is advisable you change your password or you have to deactivate that account and open a new one.
Too Many Spammy Ads On Your Page
This mainly applies to Facebook. A seemingly interesting post is recommended to you to read. If you click it, you have opened the floodgate to spammy ads. That click will allow hackers to access your account.
Your Cover Image Has Been Replaced
If your cover image has been replaced with a naked woman or any other nasty picture or photo, it means someone is attempting to frame you or in the process of usurping your account. You should look out for this on Facebook, Twitter and Instagram.
Jumia Partners Reckitt Benkiser, Nokia, Others to Enable Consumers Access Quality Products
Jumia has launched a Brand Festival campaign in partnership with top global brands such as Reckitt Benkiser, Unilever, Nokia, Intel, HP, Nexus, Hisense, Sharp, Samsung, Binatone, XIAOMI, ABSOLUT, Dettol, and Logitech.
The campaign which is scheduled to run from September 21st to 27th, will provide consumers access to top quality products directly from the manufacturers, eliminating all third parties, thereby reducing the cost of the products, which will enable consumers to save money.
Jumia Nigeria CEO, Massimiliano Spalazzi, said: "The aim of the campaign is to enable our consumers to save more money while getting the best quality products directly from the brand manufacturers. Consumers today are more conscious of the quality of the product they buy on Jumia, and at the same time want to save money while shopping.
In the wake of COVID-19, we have continued to strive to operate so that consumers can continue to stay at home, use e-commerce to shop, and stay safe in this trying time. We are proud to partner with Unilever, Nokia and other top brands as part of our commitment to provide customers easy access to quality products directly from the manufacturers at best prices.
Head of Key Accounts and e-Commerce at Reckitt Benckiser Nigeria Ltd, Afam Onwordi, stated that: "We have enjoyed a good and healthy relationship with Jumia in the last couple of years.
"As our fight in RB is making access to the highest quality hygiene, wellness and nourishment a right and NOT a privilege, we would therefore always seize the opportunity of every major event like this (Brand Festival) to reward our consumers with interesting offers and deals across our wide range of products."
Senior Business Manager at HMD Global, Emmanuel Ossai, said: "For us at HMD Global, the home of Nokia phones, we are very excited to be supporting Jumia on this festival for authentic brands in Nigeria.
"We have a commitment to continuously deliver value and believe that this partnership will afford Nigerians more opportunities to enjoy the beauty of quality hardware and the secure Android experience that we offer across our range of Nokia smartphones.
"Interestingly, we have new exciting devices that will be unveiled to our Nigerian customers in the coming weeks and we cannot wait for you to have a feel of hardware magic carefully combined with software excellence. So, keep watching this space."
TikTok Picks Oracle to Provide 'Secure' Cloud Tech
Enterprise software giant Oracle announced that it has been chosen to become TikTok's "secure" cloud technology provider.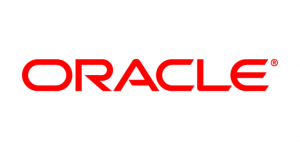 According to Oracle, this technical decision by TikTok was heavily influenced by Zoom's recent success in moving a large portion of its video-conferencing capacity to the Oracle Public Cloud.
Oracle's announcement comes after TikTok parent ByteDance last week said it will not be selling the video-sharing app's US operations to software giant Microsoft.
This after US president Donald Trump signed an executive order on 6 August, blocking all transactions with ByteDance in an effort to address "national emergency" issues.
On 14 August, the US president issued an order that gave ByteDance 90 days to divest the US operations of TikTok.
Since then, US companies such as Microsoft and Oracle have been lining up as potential buyers for the popular short video app.
As the trade war between the US and China rages on, the US government has accelerated its efforts to purge Chinese apps and technology companies that it deems untrustworthy.
Trump and his administration raised national security issues, alleging the Chinese-owned company will share sensitive user data with the Chinese government.
"TikTok picked Oracle's new Generation 2 Cloud infrastructure because it's much faster, more reliable, and more secure than the first generation technology currently offered by all the other major cloud providers," says Oracle chief technology officer Larry Ellison.
"In the 2020 Industry CloudPath survey that IDC recently released where it surveyed 935 infrastructure-as-a-service (IaaS) customers on their satisfaction with the top IaaS vendors including Oracle, Amazon Web Services, Microsoft, IBM and Google Cloud…Oracle IaaS received the highest satisfaction score."
"As a part of this agreement, TikTok will run on the Oracle Cloud and Oracle will become a minority investor in TikTok Global," says Oracle CEO Safra Catz.
"Oracle will quickly deploy, rapidly scale and operate TikTok systems in the Oracle Cloud. We are 100% confident in our ability to deliver a highly secure environment to TikTok and ensure data privacy to TikTok's American users, and users throughout the world.
"This greatly improved security and guaranteed privacy will enable the continued rapid growth of the TikTok user community to benefit all stakeholders."
Inq. Acquires Vodacom's Business in Nigeria, Others
inq. Holdings Limited, artificial intelligence service provider, has acquired Vodacom Business Africa's operations in Nigeria, Zambia and Cote d'Ivoire.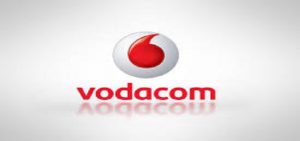 It plans further acquisition in Cameroon subject to regulatory approvals.
Mr. Valentine Chime, managing director, inq. Holdings Limited, said the 100 per cent acquisition of the Vodacom Business Africa's operations in the three countries was in pursuit of the company's dream of building pan-African network that will help in creating better future through digital solutions.
Domiciled in Mauritius, inq. Holdings Limited is a subsidiary of Convergence Partners Communications Infrastructure Fund, a fund dedicated solely to communications infrastructure and related services and technologies across Sub-Saharan Africa (SSA).
Formerly known as Synergy Communications, the latest acquisition has grown inq.'s regional footprint with operations in 12 cities in seven countries across Africa. It has existing operations in Botswana, Malawi and South Africa with an additional investment in Mozambique.
"Under the inq. banner the company will embark on the next phase of building a unified Pan-African cloud and digital service provider, bringing to market a very relevant suite of next generation technology solutions in the fields of Edge AI, SD-WAN/NFV and Cloud,"Chime said.
According to him, with operations in major African cities of Lagos, Abuja, Port Harcourt, Kano, Gaborone, Lusaka, Ndola, Blantyre, Lilongwe, Mzuzu, Abidjan and Johannesburg, the inq. team prides itself on global best practice methodologies customised to local customs in each of the 16 cities, covering different sectors including banking, oil and gas, fast moving consumer goods, mining, health, real estate, information technologies, public sector and logistics.
"Covid-19 has accelerated digital transformation, and inq. is perfectly positioned to deliver intelligent connectivity through seamless delivery of cloud and digital services and  technologies to our clients. We are about simpler, seamless solutions," Chime said.