Alerzo Group CEO Joins Other Founders to Chart Way Forward for Retail Business in Nigeria
In line with promoting Nigeria's retail sector through technology, founders of tech startups, stakeholders and enthusiasts converged for several panel discussions, exhibitions, learning and networking at the Lagos Startup Week (LSW).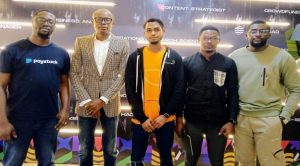 The six-day event which was held from July 25 to 30 in Victoria-Island, is the sixth edition and witnessed over 3000 attendees and 100 speakers.
One of the sessions on day four, which centred on 'Future of Consumers and Consumers Trade (Payment, Retail and Trade)' had Alerzo Founder/Group CEO, Adewale Opaleye;  Paystack Startup Programs Lead, Nubi Kay; Klump CEO, Celestine Omin; TeamApt Business Lead, Temitayo Ajao and CEO of BUMPA, Kelvin Umechukwu as panel discussants.
Opaleye noted that the theme of the discussion was very important to talk about as there was a need to encourage retailers to move away from the old way of doing things to embracing technology.
He, alongside the panelists highlighted a number of gaps in the retail sector, which the imploring of technology, collaboration of different tech Startup founders and harnessing of their areas of expertise could help solve.
"At the end of the day we all need partners. We need to come together to achieve great things, we need to consolidate on what each of us has done really well and bring fantastic solutions," Opaleye pointed out.
He stressed how it is necessary for retailers not to shy away from technology, while narrating Alerzo's strides in solving the problems in the retail sector, as it owns over 400 vehicles which it uses in delivering fast moving goods (FCMG) to customers.
Also, how it has geo mapped areas of coverage and helped develop softwares to provide banking solutions to customers.
"Retailers need to move away from the old ways of doing business to embracing technology…To provide a solution to the problem of logistics we ended up doing something unthinkable by buying a fleet of vehicles and owning our warehouses.
"We also developed our software. We do deliveries within four hours of order because we own our entire vehicles. After sometime we noticed that a lot of our retailers go home with cash. So we ended up building bank solutions for our retailers," stated Opaleye.
On what influenced the logistics aspect of owning a fleet of vehicles and not working with existing logistics firms, Alerzo Group CEO made clear that the tech firm wanted the best for its customers.
He stated: "No one has built efficiency the way we want it so we do delivery in four hours versus other players that do it the next day. That is a very key factor for us and as we scale up the business we are looking for partners hoping to key into our vision to actually offer quick and same day delivery to all our retail partners."
Speaking on what the future holds, he expressed hope as he buttressed: "There is a very bright future for space. Retailers are waking up to understand that it is high time technology would change most of the problems.
"This at the end of the day makes the lives of consumers very easy because they would have products when they want them."
FG Urges NITDA, NCC, Galaxy Backbone to Support Innovations of Nigerian Champions @ WSIS
The Federal Government has directed the National Information Technology Development Agency (NITDA), Galaxy Backbone Limited and Nigeria Communications Commission (NCC) to collaborate with the seven champions of the World Summit on the Information Society Forum (WSIS) which includes the winner of WSIS 2022 to ensure that their innovative solutions are of global benefits.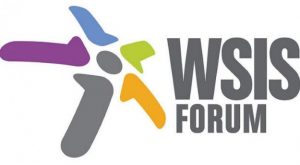 Professor Isa Ali Ibrahim (Pantami), the Honorable Minister of Communications and Digital Economy and Chairman of WSIS 2022, made this known in Abuja during the awards presentation ceremony of WSIS Champions for 2020, 2021 and 2022.
"I want to use this opportunity on behalf of Federal government of Nigeria to direct NITDA, Galaxy Backbone and NCC to look at your solutions and identify where you need support so that the solution will not just remain as a startup, but rather we want to build the solution here and becoming the tech giant at least in the next few years and this is our ambition", the Minister said.
Prof. Pantami stated that he is hopeful after the three institutions of government have had sessions with the WSIS champions, they will have their performances reviewed and rendered support where necessary so that their solutions will go beyond where they are presently and be of global benefit.
He said the WSIS event, which took place in Geneva, Switzerland had technical sessions where youths around the world were challenged to submit their projects covering e-health, e-agriculture, e-education and other fields.
"The heads of the technical session presented their results to me in Geneva and I am glad to say that some of our young innovators emerged as the global winners and champions", he said.
The winner for the WSIS 2022 Hackathon is Afrilingo by Franca Umasoye Igwe while the other six champions were, Association of Women in Technology in Nigeria by Martha Alade (2022); Initiative for Mothers with Cerebal Palsy Children in Nigeria by Rachael Inegbedion (2021); Top Up and Get Reward Limited by Samuel Babatunde (2021); Wizwish International Farm by Wisdom Ikpechukwu (2020); Chipsnbrain by Oluwaseyi Akinolu (2020); and Makerspace Project by Oreoluwa Lesi (2020)
Prof. Pantami said because there wasn't any formal sessions for 2020 and 2021 due. to COVID-19, the winners and champions for the aforementioned years were presented their awards during WSIS 2022.
"Furthermore we are all aware that the Federal Government through the ministry and office of the Chief of Staff to President worked on the Nigerian startup bill which has already been passed by both arms of the National Assembly; we believe that in the next few days Mr. President will look into it and it will become a law.
He opined that when the startup bill is eventually passed into law, it will be among the major achievements of not only this administration but throughout the history of the Digital Economy and ICT in Nigeria.
"In that bill, there are provisions of so many benefits for our young innovators and startups, like pioneer status, grants, incentives, loans and also the law when approved will establish a presidential council where Mr. President will chair the council and he will be supported by the Vice President and the Minister in charge of the Digital Economy will be the vice-chair, where government, private sector and young innovators will come together; look into their challenges and Mr President will give directives there and then for the sector to continue to be very successful", Prof Pantami.
The CEO, Afrilingo, Franca Umasoye Igwe thanked the Minister and Federal of Nigeria for the recognition.
While one of the WSIS champion Mrs. Martha Alade, Chief Executive Officer of Women in Technology in Nigeria appreciated the Honorable Minister's effort to personally present their awards to them and not have them couriered which she said shows how passionate Prof Pantami is about startup and the ICT ecosystem in general.
WSIS is the largest ICT event where development of the sector is put in the front burner. All the 193 United Nation countries are members.
FG Targets N484Bn from Stamp Duty Charges, Others
Federal government is set to make a total of N483.73bn in three years from electronic payment boom by way of the Electronic Money Transfer Levy, according to projection made by the Budget Office of the Federation.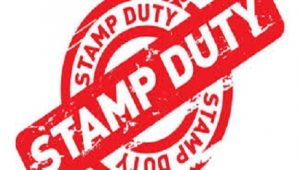 This was contained in its 2023 – 2025 Medium Term Expenditure Framework and Fiscal Strategy Paper.
The EMTL was introduced in the Finance Act 2020, which amended the Stamp Duty Act to tap into the growth of electronic funds transfer in the nation.
It is a single, one-off charge of N50 on electronic receipt or transfer of money deposited in any deposit money bank or financial institution on any type of account on sums of N10,000 and above.
Revenue derived from the EMTL is shared among the three tiers of government.
According to the budget office, which is under the Ministry of Finance, Budget and National Planning, the nation intends to make at least N137.03billion in 2023, N157.59bn in 2024, and N189.11bn from EMTL.
The office further revealed that the government made N111.84bn from the levy in 2021. Since the outset of the pandemic, e-payment transactions have soared because of mass adoption, improved broadband coverage, and increased stability of payment gateways.
Data from the Nigeria Inter-Bank Settlement System portal reveal that the total value of electronic transactions in the four months of 2022 (N117.33tn) is already higher than the total amount of transactions in 2019 (N108.42tn).
In 2020, it was N162.89tn and N278.38tn in 2021. According to the NIBSS, e-payments adoption payments surged as people transitioned to electronic channels for funds exchange in the wake of the pandemic.
The International Monetary Fund added that the value of mobile money transactions in the nation increased to 9.72 per cent of the Gross Domestic Product in 2020 because of the COVID-19 pandemic.
According to Business Hallmark, commenting on this increase earlier, Lilian Phido, head, Corporate Communications, NIBBS, said, "It is very clear that more and more people are accepting the channels of payment that are available and the platforms are stable.
"With stability, these components have grown. With stability more and more people moving."
Commenting on the government's projection, Victor Olojo, national president, Association of Mobile Money Agents in Nigeria, said, "Yes it will continue to increase with the boom. With what I know about the levy, it is a stamp duty championed by the Nigerian Postal Service for the Federal Government.
"It is a huge meaningful source of revenue to them, although it might not be as significant. For every transaction above N10,000 that enters your account, the stamp duty is automatically deducted. It is a big win for the Federal Government."
"However, it has an impact on businesses. For some merchants, say a supermarket that does about 100 transactions in a day and gets charged N50 on each transaction, this is away from the cost of running the business. It would have been nice if the value of this N50 payment is seen in form of basic amenities.
"Presently, it appears like a rip-off as businesses still have to pay taxes, Value Added Tax, without commensurate impact. It has a negative impact on businesses since there is no visible impact."
Stakeholders Proffer Smarter Way to Fight Back Cyber Threats
Ifeanyi Jude Muonagor, the Head of Security Operations Centre at the Central Bank of Nigeria, (CBN), said the bank's deployment of cyber deception solution in 2017, has yielded positive results.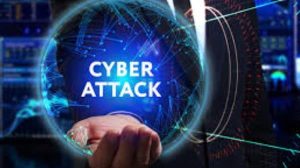 Muonagor, who spoke virtually at a one day event held in Lagos on the topic, 'Importance of deception technology and identity security,' said 80 per cent of system breaches have been linked to compromised credentials.
The event was organized by a Nigerian tech firm, InfoData Professional Services, in collaboration with Attivo Networks.
Muonagor said cyber-attack is so easy to conduct, making it hell for security personnel to deal with all the various incidents coming through with security protection mechanism that have not been full proof.
"But with deception solution, it helps the security professional to gain the knowledge of what the attacker was coming to do," he said.
He added: "In 2017, we (CBN) identified the need for cyber deception technology and we moved with a particular solution. I will not mention names because I am not campaigning for any particular vendor. But we found out that there were fewer activities because of the deployment model."
In his presentation, a Cyber Security Expert and Lead System Engineer at Attivo Networks, Osama Al-Shatnawi, said cyber-attacks do more damage than conventional warfare. "Everything can be done literally.
A single bank lost $70 million dollars through a cyber-attack. I can tell you about electricity companies. Just look at what happened to Ukraine.
Power was cut for the whole nation because of the cyber-attack. Any damage can happen due to cyber-attacks and that is why we need to take security seriously."
Al-Shatnawi said based on different market analysis that have been done by different entities using Attivo with other solutions in place, their detection and protection capability has enhanced by 42 per cent.
Wayne Forsman, the Territory Manager at Attivo Networks, explained why cyber security breaches were on the increase.
"Conventionally, we set up a wall around our network, web security, email, next-generation firewalls. But effectively, by not protecting Active Directory (a Microsoft tool used to access networks and other applications), you've left the door open."
He said 80 per cent of current attacks are through Active Directory, the reason why it must be protected. "In order to secure something, you really need to know about it. First, we have an Active Directory assessor which gives you full visibility into Active Directory.
"It will give you all the vulnerability and mitigation steps to effectively make Active Directory more secure. However, you also need to protect your information, the various profiles created for a user to have rights to a system – passwords, username.
"You need to protect that information. As for the current gaps, no solution is protecting the information on the Active Directory, which is the gap Attivo has closed."
According to the President of Infodata Professional Services Global, Chuks Ulu Udensi; "Our commitment to delivering security solutions that are intuitive, intelligent and relevant to the realities of today's business-critical infrastructure is further bolstered by our partnership with Attivo Networks".
He said Solutions such as identity detection and response (IDR), IEV and others within the Attivo ThreatDefend®️ Platform gives users the ability to deploy decoy and deception technologies as well as an expanded portfolio of solutions that address the challenges of increased attack destructiveness for a globally distributed workforce as cloud-based solutions drive enterprise business productivity, profitability and efficiencies.
Mr. Ulu Udensi further reiterated Infodata's commitment to the African Technology Landscape, noting: "We will continue to build, adopt and develop resources and solutions that ensure that our customer's enterprise infrastructure is stable, secure, predictive and adaptive to the realities of today's global constantly-evolving threat landscape.
InfoData Regional Solutions Manager, Eze Osiago, explained why the partnership with Attivo Solutions. "Attivo deceptive solution is one of its kind.
We have EDRs that do prevention but scenarios where the attacker is already inside, we currently do not have solutions that will detect the malicious insider or the attacker who is already inside.
"So, Attivo is that missing gap that comes in to say let's do a scan around and spot anomalies to spot people who are misusing privileges," he said.
Among the participants at the event were security professionals for various Nigerian financial institutions and other firms.
Michael Nnamdi, a systems security expert with Polaris bank said he gained so much about identity protection and Active Directory security.
"I will say that the idea by Attivo is really an interesting one. The idea of trying to protect these credentials, knowing that it is actually the gate to the kingdom," he said.
Another participant, Kingsley Ozokwo from the information security department at Stanbic IBTC, said learning about how better to secure the Active Directory, is a very valuable experience.
"Active Directory is a major asset for any organization. The fact that there is a lot that can go wrong in that space is the reason we are here. I enjoyed the fact that this is moving us away from the traditional block and restrict, which is virtually what security is all about, to learn from the attackers themselves," he said.