ALTON Debunks Connection of 5G to COVID-19
Association of Licensed Telecommunications Operators of Nigeria (ALTON) has said that there is no iota of truth that 5G Technology is the cause of the Coronavirus pandemic. Noting that the virus is also spreading in places without 5G networks like Nigeria.
According to a statement by the Association made available to Nigeria CommunicationsWeek, "there are many parts of the world that do not have 5G coverage yet but are still affected by the virus e.g Parts of United Kingdom, Iran, Russia has no 5G for commercial use (except for some of their military deployments) among others.
"While aligning with Dr. Isa Ali Ibrahim Pantami, Minister of Communications and Digital Economy, that 5G has not been licensed by the Nigerian Communications Commission (NCC) in Nigeria, however, telecommunication standards are prescribed for use by the relevant international Regulatory Agencies after thorough and comprehensive tests have been carried out to ensure particularly that all approved standards are safe for the Human environment and health. Note therefore that all spectrum and frequencies used today by the mobile and satellite industries, have been extensively researched and are covered by the international safety guidelines".
The statement signed by Engr. Gbega Adebayo, chairman of ALTON, noted that in all the generations of wireless network technology (5G,4G,3G,2G&1G), mobile data is transmitted over radio waves.
"Other types of technology that use radio waves include smart meters, TV and radio transmitters, and radar and satellite communications. Most modern medical laboratory equipment use radio waves, some use nuclear radiation, but they are used within the guidelines. We dare say that every medication has recommended dosage. Even too much food and drinks can become injurious to health.
"This is basically the same principle on which radio waves operate. There are acceptable safe limits, which are determined, specified, regulated and supervised by International Technology Regulatory bodies as stated above.
ALTON therefore notes with concern that the laying of fibre cables are associated with rumours around the rollout of 5G.
"ALTON hereby affirms that fibre cables are used to safeguard the existing 1G/2G/3G/4G networks and provide additional capacity to the existing networks, which is intended to enhance user experience and network availability.
"Fibre cables are also used to replace microwave equipment, thereby reducing equipment on telecommunications masts".
The Association stated that damaging or limiting the laying of fibre cables will severely affect the ability of Network Operators to provide the necessary services to both subscribers and enterprise customers and this will adversely impact the integrity of the networks. ALTON unequivocally states that there is NO association whatsoever between the laying of fibre cables with the rollout of 5G, as 5G is not yet licensed in Nigeria.
ALTON however, assured the public that the theories that are being spread about 5G on social media and News Media are baseless and are not grounded in accepted scientific theory.  It quoted Mats Granryd, Director General of the GSMA, – the global Communications Industry body as stating that:
"The telecoms industry is working around the clock to keep vital health, education and emergency services online, businesses running, and friends and families connected. It is deplorable that critical communications infrastructure is being attacked in some places, based on outright mistruths. We urge everyone to trust the health authorities and rest assured, communications technology is safe. There is no link between 5G and Covid-19."
ALTON as well assured that telecommunications masts and towers in Nigeria are safe and their EMF emissions are not harmful to human health and are not only regulated in line with International Regulatory Agencies guidelines but also by the Nigerian Communications Commission (NCC), the Industry regulator.
Aside RoW, Other Roadblocks Hobble Telcos
Ekiti, Kaduna, Imo, Katsina and Plateau states recently blazed the trail by implementing right of way (RoW) resolution of resolution of the Governors' Forum in a bid to deepen broadband penetration in the country and promote a digital economy for a digital Nigeria.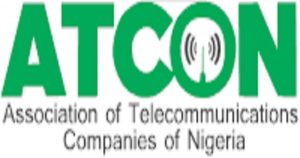 n
Right of way charge of per meter of fiber optics cabling is considered one of the most vexatious and biggest hindrances to growth in the industry
It is however, disheartening that some states have decided to disregard these resolutions and have, in some cases, increased the RoW charges by over 1,200 percent.
Experts believe that if all states in the country can implement the resolutions, it will facilitate digital literacy and accelerate broadband penetration across the country and also improve Nigeria's Gross Domestic Product (GDP).
Apart from implementing the resolution on RoW, regulatory authorities must draw from its political will to prevail on the states and local governments to stop insisting on collecting taxes and levies on operators' infrastructures such as base stations and masts.
The canker worm of multiple taxes by local, state and federal governments and their agencies is threatening the survival of the telecom sector.
At last count, the industry estimate they pay over N20 billion annually to various agencies of government.
Also, the problem of insecurity, which has assumed alarming proportions, is discouraging further investments.
Added to this, are the constant harassment, intimidation and killing of workers in the industry while equipment are stolen every day.
Another major problem is the thorny issue of Nigeria's public power supply, which seems to have defiled all known solution.
A situation where telecom operators spend an incredible N45.9 billion (approximately $2.9 Billion) annual bill on diesels in running power supply to their infrastructure is unacceptable.
Power supply is like the nerve, in fact, the engine of production. The near absence of public power supply has a devastating effect on businesses and has forced many companies to close shop because they could no longer remain competitive.
Regulatory authorities must find appropriate way to communicate to governments at all level that the current RoW, tax, public power as well as state of insecurity cannot create a knowledge driven economy or so called new economy in which the generation and the exploitation of knowledge play the major part in the creation of wealth.
Why Office was Withdrawn from NiDCOM- NCC
Nigerian Communications Commission (NCC) has, again, clarified that Dr. Isa Ali Ibrahim Pantami, minister of Communications and Digital Economy, was never involved in the process of offer of office allocation to the Nigerians in Diaspora Commission (NiDCOM) at the NCC's Communications and Digital Economy Complex located at Mbora District, Abuja, as the public is being made to believe.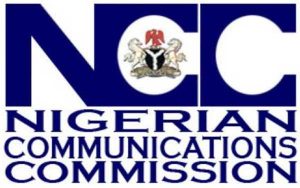 The Commission reiterated this position in a press statement signed by Dr. Henry Nkemadu, director Public Affairs, in which it made further clarifications to the members of public and other stakeholders on the situation.
"For the avoidance of doubt, the Honourable Minister of Communications and Digital Economy, Dr. Isa Ali Ibrahim Pantami, was never involved in the offer to the office space, nor in the withdrawal of the offer for same office space.  the Minister should not, therefore, be brought into the issue," he said.
According to Dr. Nkemadu, the decision to withdraw the offer of office space from NiDCOM was purely of the NCC, the custodian of the office complex.
"It should, however, be made abundantly clear that the withdrawal of the offer of the office space, which was unconditionally given, in the first instance, to NiDCOM, was informed by exigencies and change in priorities within the NCC, which led to the taking back of the office space earlier allocated with intention of finding a suitable replacement for NiDCOM," he said.
The Commission therefore reiterates its confidence in the leadership, person and office of the Honourable Minister of Communications and Digital Economy, Dr. Isa Ali Ibrahim Pantami
MTN Nigeria Commences Payment of 2019 Company Income Tax Obligations
MTN Nigeria has initiated payments for its 2019 Company Income Tax (CIT) obligations ahead of the statutory deadline of June 30th, in line with the request by the Federal Inland Revenue Service (FIRS) to corporate taxpayers whose operations are able to remain open during the COVID-19 pandemic.
As a result of constructive engagements with its Board and Management, MTN Nigeria agreed to continue its existing practice of initiating early payment for its CIT obligations.
In this regard, it has committed to making full payment in a series of instalments ahead of the June 30th deadline. As a demonstration of this commitment, it has made payment of the first instalment.
FIRS would like to thank MTN for this demonstration of support for Nigeria during a time of significant disruption to the nation's economy, and also to MTN's own business.
FIRS Chairman, Muhammad Nami is particularly happy with this prompt response by MTN Nigeria and urges other companies to emulate MTN Nigeria so that together we shall continue to support the growth of Nigeria's economy as well as business enterprises in the country.
Commenting on the agreement, Ferdinand Moolman, ceo, MTN Nigeria said: "We value the relationship that we have built with the Federal Inland Revenue Service (FIRS) and are pleased to be able to deepen that relationship by collaborating closely with the government and its agencies to manage the challenge that COVID-19 represents to the nation.
"Conscious of the role companies' play in sustaining government revenue and services, MTN has consistently initiated payments towards our CIT obligations well ahead of statutory deadlines and despite prevailing conditions.
"This year, the Board of MTN Nigeria has once again approved advance payments towards our annual tax obligations."