ALTON Urges CBN to Prioritize Allocation of Forex to Telcos
The Association of Licensed Telecommunications Operators of Nigeria (ALTON) has drawn the attention of the Executive Vice Chairman (EVC), Nigerian Communications Commission (NCC) to the challenges its members are having in purchasing Foreign Exchange (FX) from Interbank Market to fulfill obligations to Equipment Suppliers and Foreign Vendors.
The situation, according to a statement signed by Engr. Gbenga Adebayo, chairman of the Association, is adversely impacting its members' network operations and would appreciate the Commission's urgent assistance.
"The prevailing scarcity of FX has occasioned a situation where the Banks are unable to obtain FX for an upward period of six months despite the submission of pre-requisite documentation for such transactions."
ALTON is seeking the indulgence of the EVC to provide background information resulting to the subsisting regime of exempting Telecommunications Industry from the Central Bank of Nigeria (CBN) intervention window.
ALTON added that: "in November 2014, the CBN excluded telecommunications equipment and invisibles from the Retail Dutch Auction System (RDAS), where the exchange rate was N155/$. ALTON members were mandated to purchase FX from Interbank at the rate of N199/$.
The CBN subsequently introduced a floating FX regime at the interbank market and cleared 3 months backlogs at N280/$ and this technically moved the exchange rate from N199/$ to N280 levels.
"The CBN subsequently issued another circular mandating Banks effective 22 August 2016 to sell 60% of all FX availability irrespective of source of inflows to the manufacturing sector and the balance (i.e. 40%) to other sectors. This directive tactically closed FX inflows even from parent companies of ALTON's members, thereby exacerbating the impact of the Illiquid FX market on our members operations and the industry at large.
"The CBN further requested Banks on 14 October 2016 to submit all outstanding FX requests for Manufacturing, Agriculture and Airlines Sectors to enable it sell 2 months Forwards, whilst the equipment imported by the Telecommunications Industries either via Letters of Credit or Certificate of Capital Importation (based on deferred payment terms) were excluded from the intervention."
ALTON stated that telecommunications service providers are similar to manufacturing firms and deserve to be treated in the same manner.
The core network equipment and other auxiliary equipment procured for providing Voice and Data Services are equivalent to plant and machinery acquired by the manufacturing firms for the production of goods and services in the country.
In addition, Telecommunications Sector is termed "infrastructure of infrastructures" and Social Overhead Capital which propels productivity in other sectors of the economy.
The multiplier effects of efficient and reliable telecommunications services on other spheres of the economy, such as banking, aviation and hospitality cannot be overemphasized.
ALTON is of the opinion that Telecommunications Sector deserves to be supported through direct FX allocation from the CBN interventions.
This will facilitate the deployment of pervasive broadband network nationwide and ensure that the country retains its prime position, as the largest Telecommunications market in Africa ahead of South Africa in terms of subscriber base.
Impact of the Subsisting FX Regime on Telecommunications Sector
The exemption of Telecommunications Equipment and Services from items to be accorded priority in the allocation of FX by the Banks has adversely impacted the industry as follows:
– Increased Operating Cost: In the absence of local substitutes for its plant and machinery, the Telecommunications Service Providers are constrained to source FX from interbank market at higher rates compared to other sectors such as Manufacturing, Aviation and Agriculture accorded priority in FX allocation at reduced rates by the CBN. Owing to the prevailing economic situation in the country, ALTON members cannot transfer the increased cost burden to the consumers, thereby contracting profitability and ability to make further investment to drive growth in the industry.
– Unfavourable Credit Terms: The prevailing scarcity of FX in the country has made it very challenging for ALTON members to honour their obligations to foreign vendors as at when due. This has occasioned delayed payment to Equipment Suppliers and other foreign vendors, who have now resorted to imposing unfavourable payment terms on Telecommunications Service Providers in Nigeria. Some of the Foreign Vendors had issued Notice of Disconnection of service, which could disrupt service availability with attendant impact on customers' experience. This further underscores the need for an urgent action to be taken towards addressing the lingering scarcity of FX facing the industry.
– Delayed implementation of Network Enhancement and Improvement Initiatives: Recall that ALTON members made commitments intended to ensure the implementation of National Quality of Service (QoS) Fixing Project. This is a coordinated network investment plan supervised by the Commission at designated locations nationwide over a period of time by the Telecommunications Service Providers to ensure improved QoS. The continuity of this initiative is dependent on obtaining FX to import equipment required to carry out the intended National QoS Fixing Project. ALTON is of the view that if proactive measures are not taken to ensure easy access to FX, the National QoS Fixing Project is likely to be adversely impacted to the detriment of the citizenry and economy.
– Affect National Broadband Plan: The Government in 2013 published a National Broadband Plan (2013 – 2018) intended to ensure the deployment of pervasive and ubiquitous broadband infrastructure nationwide to facilitate the realisation of a fivefold increase in broadband penetration from 6% as at 2012 to 30% in 2018. On this note, the Commission divided the country into seven (7) Zones and has licensed two Infrastructure Companies (InfraCos) for Lagos and North Central Zones to deploy metro fibre optic network. The Commission recently published a notice on the commencement of the process for the licensing of InfraCos on Open Access Model for the deployment of optic fibre infrastructure broadband network in the other zones (i.e. North East, North West, South South, South East and South West) of the country.
It appears that the prevailing scarcity of FX has adversely impacted the deployment of metro fibre network, as the earlier licensed InfraCos are yet to make significant progress in the deployment of optic fibre across their respective licensed locations, hence the need for strategic support to the Telecommunications Service Providers by ensuring easy access to FX to import required equipment and undertake the pending projects, as well as fulfill outstanding obligations to Foreign Vendors without further delay for the continued growth and development of the industry.
HMD Brings Significant Step Change to its Smartphone Category
HMD Global, the home of Nokia phones, has announced two new additions to its entry-level smartphone family, the Nokia 3.4 and Nokia 2.4, a new accessories range and HMD Connect Pro offering enterprises a secure and transparent global data roaming service.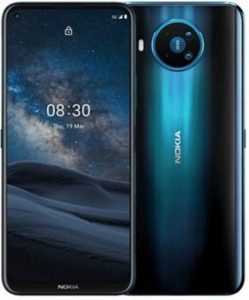 The diverse range of launches further solidifies the company's transformation into a holistic mobile device and service provider.
Florian Seiche, Chief Executive Officer, HMD Global said: "Without doubt, this has been an eventful year for everyone, and our hearts go out to those that have been impacted by the circumstances of 2020. For us, it's truly been a transformational year, and we've adapted to the changing times.
"I am extremely excited to broaden our value-add services for enterprise with the introduction of HMD Connect Pro, offering unprecedented levels of flexibility and security. The Nokia 3.4 and Nokia 2.4 are important new updates to our core value smartphone range. I am very proud to see the truly future-proof 5G experience of our Nokia 8.3 5G reaching the hands of consumers starting from today, and excited for our partnership with No Time To Die – proving a Nokia phone really is the only gadget you'll ever need."
Introducing the latest additions to the Nokia smartphone family
The new Nokia 2.4 comes with AI imaging, two days' worth of battery life and a large HD+ screen. For those looking for more, the Nokia 3.4 offers an advanced triple camera with ultra-wide lens, a serious performance upgrade and more screen real estate thanks to the punch-hole screen.
Holding true to always delivering maximum innovation at great value, the two new smartphones are entry-level marvels, offering great value experiences. With modern features and stunning design in a more accessible, Android-powered future-proof package, these phones are perfect for those seeking out affordable, long-lasting purchases.
Juho Sarvikas, Chief Product Officer and Vice President of North America, HMD Global: "It's no secret that consumers around the world have become more mindful about their spending and are opting for less expensive, more long-lasting products from brands they know and trust. It's therefore more crucial than ever that our products stand the test of time – and our commitment to delivering reliable and trustworthy Nokia phones remains unswerving.
"That's why we're broadening our entry-level smartphone family with the new Nokia 3.4 and Nokia 2.4, offering reliable software and hardware that Nokia phone fans have come to know and love, fresh experiences and premium design that you can be proud of – at prices that are accessible.
"Always inspired by our Finnish roots, with these latest additions we're introducing a fresh colour palette to the portfolio through new earthy tones with dazzling finishes, taking our design another step closer to home."
Nokia 2.4
The next generation Nokia 2 brings modern essentials like advanced AI imaging giving you dedicated Night mode and Portrait Editor that lets you art direct your world with its custom shapes and blurred backgrounds – even after you've taken your shot; a convenient fingerprint sensor and AI face unlock, offering effortless access and added security, in a durable design that's not only built to look good but also to last.
Watch, learn and create on the large 6.5" HD+ screen and, thanks to its two-day battery life1, you're free to enjoy your favourite apps and games for longer. Plus, the Nokia 2.4 comes with our Android promise, giving you three years of monthly security updates and two years of OS updates, meaning it's ready for Android 11 and 12.
Nokia 3.4
The new Nokia 3.4 offers a serious performance upgrade thanks to the Qualcomm® Snapdragon™ 460 Mobile Platform giving you more power to get the best out of your phone.
Take your creativity to the next level with a large 6.39" HD+ screen with a punch-hole front camera and a mighty triple rear camera with an ultra-wide lens and AI imaging. The Nokia 3.4 comes with Android 10 OS and the Nokia smartphone Android promise, receiving years of security and software upgrades.
All of this powered by the signature two-day battery life and wrapped up in a premium timeless design that comes in three new vibrant, living colours, inspired by Nordic nature, delivering style with durability that's true to its Finnish roots.
Nokia 8.3 5G goes on sale globally
Today also marks the global sales start of the highly anticipated Nokia 8.3 5G. Showcasing the commitment to security, speed and innovation by meeting the demands of the world's toughest customers – MI6 agents – the Nokia 8.3 5G is the smartphone of choice by the newest 00 agent in the upcoming James Bond movie No Time To Die, premiering this November.
Featuring a powerful PureView quad-camera with ZEISS optics giving you immersive movie-like shots with ZEISS Cinema effects and OZO audio, the Nokia 8.3 5G is the ideal smartphone for those who want to elevate their creativity.
Designed to support multiple and evolving 5G network deployments, the Nokia 8.3 5G condenses more than 40 different RF components into a single module, making it not only a global device but also a future-proof smartphone which is ready for the next step in 5G.
The Nokia 8.3 5G begins to go on sale globally from today starting at a global average price of 599 EUR. Additionally, all Nokia 8.3 5G owners will receive a free 6-month trial of Google One. Capture and edit on the go with faster upload speeds and an additional 100GB of online storage across Google Drive, Gmail, and Google Photos – an all-in-one membership that can be shared with up to five additional people.
Lashana Lynch, who plays 00 agent Nomi in No Time To Die, said: "The world we live in now means we all have the ultimate gadget in our pockets and it's amazing what smartphones can do nowadays. It's exciting to be unveiling this new smartphone to celebrate the release of No Time To Die in November, and the Nokia 8.3 5G is proof that Bond gadgets are always ahead of the game."
Introducing a range of new accessories: inspired by nature, packaged to protect it
Also launching is a range of new Nokia-branded audio accessories featuring the Nokia Earbuds Lite, and a brand-new Nokia Portable Wireless Speaker with integrated microphone – the first in the portfolio – and new protective cases. The new accessories are all wrapped up in sustainable packaging made from 100% recyclable paper, taking the company one step closer towards reducing the environmental impact of its business and products.
Alexander Lambeek, Global Head of Accessories, HMD Global:  "Our commitment to delivering premium experiences at accessible price points extends beyond phones. Today we're bringing the same quality you would expect from a Nokia phone to our new range of accessories.
"We are proud to introduce an entire mobile open ecosystem of companion products bringing exceptional functionality in a familiar design that our fans know and love, all wrapped up in eco-friendly packaging. We always listen to what our customers are after and take feedback as key component in product development.
"The new accessory range has been no exception to this – people are exercising outdoors more than before, so we made sure to make our earbuds waterproof; they have also become more mindful of what they're buying, in terms of both cost and sustainability, so we made sure to keep the prices accessible and packaged everything in 100% recyclable paper."
Nokia Power Earbuds Lite
The new Nokia Power Earbuds Lite let you take your favourite songs with you wherever you go offering 35h of play time and comfortable design with intuitive touch control giving you easy navigation whether it's taking calls or skipping tracks.
The IPX7 certification will make them waterproof up to 1m for 30 minutes, meaning you can break a sweat in the gym or run in the rain worry-free, whilst the 6mm graphene speaker drivers give you clear-cut sound.
The original Nokia Power Earbuds are being refreshed with two new colours – Polar Night, inspired by the Nokia 8.3 5G, and a fresh new colour – Mint.
Nokia Portable Wireless Speaker
The Nokia Portable Wireless Speaker is designed to be truly portable and will give you up to 4h of play time, while the integrated microphone will make group calls on the go easier than ever. You can also pair two speakers for high quality stereo audio output. Just like all our audio devices, it comes with universal Bluetooth 5.0 compatibility, so you can connect to all your devices, whatever the brand.
Protection and support for your Nokia smartphone
The new accessory range also includes:
Nokia Clear Case – for your Nokia 2.4, Nokia 3.4 and Nokia 8.3 5G – offering increased impact protection and enhanced handling via easy-grip material whilst the seamless ultra-slim lightweight design allows you to showcase your phone's beautiful design.
Nokia Entertainment Flip Cover for Nokia 3.4 with vegan leather delivers a functional solution for those who want more from their phone case – overall protection, screen cover, card storage and a foldable entertainment stand.
HMD Connect Pro: a secure and transparent global roaming SIM solution for enterprises
In a move that further diversifies the company's services offering, HMD Global today announces HMD Connect Pro. Offering an easier way to stay connected across the globe, HMD Connect Pro offers an easier way for businesses to keep their smartphones and other devices connected across the globe in a secure and transparent way.
The service offers centralised SIM management, giving total control and fraud prevention, with securely routed real-time usage information, live diagnostics and troubleshooting.
With over 600 networks across 160 countries, HMD Connect Pro provides full flexibility, transparent and extremely competitive billing and a simple yet robust SIM management console at rates that match your usage needs regardless of how many countries your business operates in.
4G Advancement in Ethiopia: A Milestone in the Country's Telecom Landscape
By Abiye Yeshitila
Ethiopia is on the verge of massive digital transformation, as one of the fastest growing economies in Africa, which is being led by consumers who, today, have access to more devices and are more connected than ever.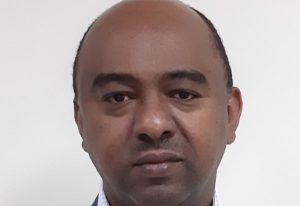 The ICT market in Ethiopia is constantly evolving, and telecommunication providers have to offer products and services that meet their customers' demand for high speed data connectivity.
The first months of 2020 saw the spread of a novel coronavirus around the globe. Subsequent behavioral changes due to lockdown restrictions caused measurable changes in the usage of both fixed and mobile networks.
In Ethiopia, access to mobile communication has expanded rapidly. Proliferation of smartphones and tablets have increased data traffic exponentially, driven by the rise of video content. Explosion of mobile broadband is set to create new demand and an upsurge in household consumption of mobile internet is expected to provide continued impetus to the sector.
Enabling broadband connectivity for all is a basic human right and we know that for every 1000 new broadband connections, 80 new jobs are created (Ericsson and Arthur D. Little). A 10% increase in mobile broadband adoption secures 0.6-2.8% GDP growth (Ericsson and Imperial College) and a doubling of average achieved broadband speed generates an additional 0.3% GDP growth (Ericsson, Arthur D. Little, Chalmers University).
To keep up with increasing demand for data capacity, service providers need a fast solution. They are playing a key role in enhancing networks and paving the way for next generation of mobile connectivity.
Faced with limited spectrum assets and a need to provide the best user-quality network, many service providers have launched 4G LTE networks. LTE simplified the network and increased spectral efficiency significantly while driving down costs. It is the first mobile system that is designed for mobile broadband from the start. Some of the use cases it has enabled include:
Enhanced local-area access through network densification
Machine-type communications, providing efficient connections for non-human centric such as burglar alarms, power meters etc.
Device-to-device communications, where direct communication between wireless devices is enabled in a peer-to-peer mode
Consumer devices dominate for 4G. Despite strong initial hope for laptops as a driving device, it was the app-enabled smart phone that became the killer device. Mobile phones have moved from a communication-centric device to a multi-purpose smart personal companion. Smartphones will continue to see growth and more data-centric offerings are forecast to enter the market.
The latest mobility data shows that LTE accounted for around 11% of subscriptions in 2019 in Sub-Saharan Africa. Mobile broadband subscriptions are predicted to increase, reaching 72% percent of mobile subscriptions by 2025. LTE share will reach around 30% by the end of the forecast period, and LTE subscriptions are set to triple, increasing from 90 million in 2019 to 270 million in 2025.
Championing current demand, 4G brings major improvements in terms of coverage and capacity, offering download and upload speeds many times greater than those achievable with earlier technologies. In addition, support for Machine-Type Communications (MTC) and Internet of Things (IoT) in cellular networks is being drastically improved with the launch of 4G LTE.
Ericsson's services, software and infrastructure – especially in mobility, broadband and the cloud – are enabling the telecom industry and other sectors to do better business, increase efficiency, improve the user experience and capture new opportunities. We have done business in Ethiopia for a long time – since the sales of telephone receivers commenced in 1894.
Ericsson is devoted to support the development of Ethiopia's telecom industry, leveraging our global expertise and technology leadership. We are working together with service providers in Ethiopia to ensure rewarding new user experiences for Ethiopian consumers in the new connectivity era as part of our mission to empower Africa's technology-enabled economies and keep #AfricaInMotion.
What consumers want
Consumers have gone through a massive digital evolution in a short span of time and people today are staying online longer than ever before.
Our go-to technology devices have progressed from PCs to smartphones and communication has grown from voice to video and social networking services. Today, people are prone to behavior that involves reduced human interaction, with the advent of technological options such as e-shopping, e-selfcare and e-billing, to name a few.
The new consumer of today demands a seamless online experience across all the fronts whether it is a smartphone, a tablet, or other devices.
The 4G network in Ethiopia's capital offers mobile users with faster data speeds, high-quality video conferencing and faster response times when using mobile applications or accessing the internet. It also helped service providers meet demand for mobile data, which is rising every year as customers move to adopt data-hungry smartphones, mobile modems and tablets. Hence, there are plans to expand LTE across the country.
A steady upsurge in numbers for smartphone subscriptions and mobile traffic is the norm in the mobile sector. LTE for mobile and fiber optics for fixed connections are becoming widespread and this has led to the introduction of innovative connectivity bundles for voice and data. Demand and usage of digital services like OTT video, smart home, financial services, e-health, e-education is also on the rise.
It has been stated that the mobile industry in Ethiopia is a key contributor to the country's economy and enables new economic activity in other sectors. As wireless connectivity enables business to be done on the go, it allows information and services to be access anywhere, and will create new services and industries.
Abiye Yeshitila is Account Manager at Ericsson Ethiopia
Aptive Capital Dangles $10,000 Equity-Investment in Three African Startups
Aptive Capital, a US-based Venture Capital (VC), has announced its investment in three early-stage businesses in Africa; Nigeria, and Uganda.
Earlier in June 2020, the Africa-focused investment company opened up applications to invest $10,000 equity capital into eligible and high potential startups based in Africa, from its $1 million portfolio fund.
The application, which ran for a month, had over 500 entries from high growth companies with very impressive founders across Africa.
After thorough phases of scrutiny and submission reviews by investment professionals, three startups were selected for the early-stage funding.
Speaking on the investment, Dr Ben Peter, managing partner at Aptive Capital said, "We had lots of entries from impressive founders across Africa who showed so much enthusiasm and had amazing solutions.
"We've settled for these three, not because they are the best, but because we believe their visions as impact-led companies directly align with our goals to promote measurable and innovative social causes in Africa.
"Our team has kick started support for these energetic companies who believe the solutions they are proffering will solve the continent's most daunting problems. This is what Aptive Capital is committed to doing."
According to the organisation, the criteria which determine the selection include; early-stage business, evidence of impact, founding team, uniqueness of the solution, traction, leverage of technology, further projections and validity of the startup industry.
While applications rolled in from sectors such as Digital Storytelling, eLearning, Access to market, Digital payments, Supply Chain management, agriculture, Logistic, eCommerce, Gamification, Big data, Cybersecurity, Crowdsourcing, and eLiteracy, the selected companies include:
Skyfire Digital – Digital marketing agency supporting MSMEs in Africa and the US market to achieve their business ROI objectives as well as scale through various online channels.
Mimi Money – Bitcoin payment solution using crypto to transform payment in Uganda.
Emmnoch Farms – Fish farm solution providing end-to-end along the fishery value chain and connecting rural farmers and bridging the nutrition gap through fish farming.
From the pool, barely 100 startups made it to the second stage which involved due diligence and further documentation.
The next round was a one-on-one Zoom pitch, that saw 10 selected startups make it to the finals. At the final stage, only these three startups were able to successfully gain investment interest from Aptive Capital.
According to Peter, "Our selection process was quite intense and we're glad that these ones not only saw it through but also emerged victorious in the end because of their belief in their solution as well as a very lucid business model."
In the next couple of months, Aptive Capital will, in addition to the $10,000 funding, offer technical support, mentorship, coaching to intensify the social impact of its portfolio companies.  Aptive says its next call for investment rounds will open before end of the year.