Am Hopeful Pres. Jonathan Will turn ICT Aroun- Olufuye
Dr Jimson Olufuye is president of Information Technology (Industry) Association of Nigeria (Itan). On December 1, 2008, he actualised for Nigeria a place of honour with the admission of Itan into the World Information Technology and Services Alliance (WITSA), a body of more than 70 countries controlling more than 90% of the World IT market. He is an IT specialist/consultant with about 20years experience and member of the world renowned Evalueserve circle of consultants. Olufuye is also a leading voice on Information Technology policy issues in Nigeria and has authored many software on process control and automation. He spoke to Chris Alu, our Abuja Bureau chief on wide range of issue
Digital Inclusion
Itan and stakeholders in the IT public-private forum which latest edition took place on April 22, 2010 declared that while the vision 20:2020 is good and visible, the more critical vision should be to ensure that Nigeria is digitally competitive by 2020.
By 2020, global economy will be more digital and prohibitively competitive. So, emphasis should not just be on rising up on an economic scale rather Nigeria should be in a position of strong digital competitiveness. Itan believes that this can be done when we harness in a strategic way all our endowments with ICT.
Lets aim at putting all records, government data, (even research findings), services, school learning materials, processes on-line for more citizens to access. Lets be serious with legislation to enact laws that recognize electronic contents, cybersecurity, digital signature etc. Let there be more collaboration and consultations among stakeholders in all ramifications. Itan will continue to play its advocacy role in this regard. We would use our local and international know-how and connections to help fast-track the process. We would continue to push for more digitization of our processes to reduce bureaucracy and enthrone transparency. Of particular note is our strategy for creating jobs for our teeming (graduate) youths and expanding the economy through process, people and technology improvement in organizations with a view of creating capacities and capabilities to benefit in the over US$300b IT/BPO markets for which India, China and Malaysia are at the forefront. In this regards, Itan entered into a strategic alliance with Messrs QAI, a renown global qualify and competency certification authority.
Nigeria's Network Readiness Ranking
I believe we can get there noting what I have said earlier. You're aware that there are a number of infrastructural interventions going on. Fibre networks are being laid all over the country, Glo 1 is on stream. Nitda software centres and IT/BPO competitiveness programme will begin to role this year hopefully. This would boost needed capacity and ocapability for Outsourcing and for computing education in our institutions of higher learning. You may also read my research article on ICT, leadership and national development on Itan URL and Techtrend blog. I would like to list key success factors for the attainment of vision 20 2020; outstanding political leadership, clear institutional framework for program implementation, effective coordination of various ICT projects, effective and appropriate legislation to protect Intellectual Properties and promote digital access and direct support of the local IT industry. (this one is guarantee because all my toils for the past 3 years of my presidency in Itan is for all hands to be on deck to confront and kill the dragon of underdevelopment over Nigeria)
I also said that while our current GDP(PPP) is about US$ 330b with a Per capital of US$2,300 and 31.1% of services, we can actually attain a GDP (PPP) of more than US$1trillion in about 10years if our economy grows at double digits with 70+% optimal service economy, stable and transparent economy and peaceful Niger Delta.
So, with ICT and focused leadership, Nigeria will by 20 2020 be among the league of the 1st 20 biggest economies.
I.T Public-Private Institute and Role of Digital Institute
Digital Bridge Institute was an establishment of the Telecom Policy/Act with a clear mandate to build requisite capacities for the telecom industry. The Information Technology Public Private Institute proposed at the last ITPPF will be a non-governmental Public/Private entity. It would become the platform for continuous networking and exchange of critical information by public (Federal/States/local government) and private IT administrators and institutions. It would engage PhD holder researchers in all fields of ICTs and others relevant fields with the focus of harnessing all products of ICT research and providing blue-prints for local content development and commercialization for the expected Digital Nigeria 2020. I favour this model which would be like the Nigeria Internet Registration Association (NIRA) structure which is a balance management devoid of rancor for the management and promotion of the Nigeria TLD. Funding for this Institute can be through grants from key stakeholders in the Public and the Private sector. Example of such Public/Private success stories is the Institute for Information Industry (III) in Taiwan that continues to be impartial, forthright and dynamic with regard to charting the continuous cutting edge innovation and technology driven economy of Taiwan
Taking Advantage of Digital Age
The process of building the infrastructure is on and we only hope that it is fast-tracked and sustained with vigor, vision and sense of nationalism. As we all know, lack of reliable electric power is our main draw back because electricity is the live blood of any 21st Century economy. I'm hopeful that the presidency of President Jonathan will turn things around. Not just with share muscle that is government throwing money at it but focusing on sound policies that will empower states, groups and individuals to invest in power (like turbines, solar panels, hydroelectric etc) for their immediate constituency.
Preference for Expatriate Engineers
Indigenes that know their salt still get jobs. I would add that most indigenes should endeavour to engage global know-how and best practices. Indigenes that know more about local terrains are more adept to discharging jobs in our environment but they must know that employers for high stake jobs in BPO are interested in best practices and I mean global best practices. Through competency schemes with QAI mentioned above, it would be possible for so called local hands to get exposed to certain standards and thus get certified in those standards to meet industry and then global standards. It is only then that there would be a level playing ground. We need to know that without meeting up with global standards we would not enjoy economy of scale in IT/BPO sector for instance.
Challenges Facing Itan
There is no entity that doesn't have challenges. In Itan, our challenges are opportunities to demonstrate our commitment to the upliftment of our people and our national image. To lift up our living standard and prepare us for the digital challenges ahead. A major challenge is funding. Most times, and as a mathematician, I have to apply my knowledge of linear equations to minimize cost of operations and at the same time maximize benefits to the association and its members. Another is building critical mass of committed members interested in contributing to the development of our society through selfless given of talent, time and resources to the common cause.
Nigeria's Readiness to Becoming one of the Largest Economies in 2020
Currently we're number 38 on the biggest economy table with a GDP (PPP) of about $330b according to 2009 edition of The Economist. Government is targeting at least number 20 position with GDP (PPP) of around US$900b by 2020. By allowing ICT to drive our processes alone our economy can expand by 100% in five years. I don't see much difficulties attaining this target but my concern is that we might attain the target and yet our people are still in poverty because of digital gab. Our main vision therefore should be to provide opportunity for all Nigerians to compete in the completely new digital world by 2020.This was a major resolution of the ITPPF Declaration. You can get your copy on our url; www.itan.org.ng.
NCC Threatens Illegal Users of GSM Boosters with Arrest, Prosecution
Nigerian Communication Commission (NCC) has warned telecom consumers to desist from using illegal GSM boosters.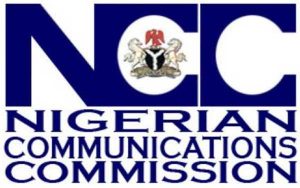 The commission also said that anyone caught using a GSM booster without obtaining approval of a duly licensed network operator will face arrest and prosecution.
GSM boosters are devices that transmit and receive telecommunications signals and can therefore interfere with other radio frequency equipment.
Ikechukwu Adinde, director, public affairs, NCC, said in a notice published on NCC website, that only licensed network operators are allowed to use GSM boosters.
The booster, also known as amplifier or repeater is made up of three main elements – exterior antenna, amplifier, and interior antenna.
They form a wireless system to boost cellular reception
"Members of the public should note that, willful interference with any wireless telegraphy is an offence under Section 16 of the Telegraphy Act, 2004,"it said
The agency said it will not condone any flagrant breach of this law.
It has also enforced measures to prosecute offenders.
Accordingly, monitoring mechanisms have been put in place and anyone caught using a GSM booster without obtaining approval of a duly licensed network operator will face arrest and prosecution.
"Any member of the public with useful information regarding the illegal use of GSM Boosters should contact the Commission on 09-4617000/7351 or send an email to [email protected]," the notice said.
"Individuals desirous of using GSM Boosters should note that they can only do so in conjunction with licensed network operators," it added.
Tizeti Selects Nokia to Provide LTE Fixed Wireless Access Solution for High-Speed internet Services in Nigeria
Tizeti announced that it selected Nokia's Fastmile Long Term Evolution (LTE) technology to enable usprovide superior internet services to over 1 Million subscribers in Port Harcourt, Edo and Ogun in Nigeria.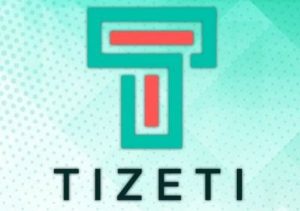 Tizeti will deploy Nokia's AirScale Base Station TDD-LTE and FastmileFixed Wireless Access (FWA) gatewaysto deliver premium internet and Virtual Private Network (VPN) services to Residential, Small and Medium Enterprises (SMEs).
The solution will also enable Tizeti'sto deliver a more robust, high-speedinternet service to subscribers and the flexibility to seamlessly evolve to 5G Fixed Wireless Access when needed.
Nokia's FWA solution enables Tizeti to fast-track broadband access and provide a best-in-class broadband experience to its subscribers.
Nokia'sAirScale Base Stations ensure high-quality connectivity and coverage and enablesTizeti to evolve the network in line with customer demand.
Nokia'sFastmilegateways connect wirelessly to the existing network to createa fastbroadband connection and enhanced Wi-Fi experience in the home.
The Nokia Network Services Platform will help Tizeti to simplify operations and quickly respond to changing market demands.
Kendall Ananyi, Tizeti, said:"We are committed to providing the best-in-class network experience to our subscribers. We are confident that Nokia's proven technology and expertise will help us differentiate our services based on quality. This a crucial project for us as it introduces LTE in our networks and allows us to bring new and innovative services to our subscribers."
Eniola Balogun, Nokia, said:"We are thrilled to work with Tizeti on the initiative to upgrade their network to bring the latest products and services to its subscribers. Nokia Fastmile will help Tizeti to cost-effectively enhance the customer experience.
The project will also enable them to delight their subscribers by providing more reliable data services.
On the other hand, Tizeti will benefit by adding new revenue streams."
Risk Assets Push Higher on Vaccine Hopes; Eyes on the Fed
By Hussein Sayed, Chief Market Strategist at FXTM,
After two consecutive weeks of back-to-back declines, global stocks kicked off Monday with solid gains amid a surge in M&A activity and positive signs towards vaccine developments. Currency markets were little changed ahead of a busy week of monetary policy announcements, while Oil and Gold ticked slightly higher.
The two big deals announced over the weekend were Softbank's plan to sell chipmaker ARM to Nvidia for more than $40 billion and Gilead Sciences to acquire Immunomedics for a price tag of $21 billion. Meanwhile, on the vaccine front, AstraZeneca resumed its phase-3 trial on Covid-19 after being suspended last week following a neurological illness developed in one participant, and Pfizer announced that its vaccine could be distributed before year-end if found safe and effective.
Central Banks will take centre stage this week with the Federal Reserve, Bank of England and Bank of Japan all due to announce policy decisions. Out of the three meetings, the Fed is likely to be the most watched following its historic shift towards average inflation targeting. The big question remains how will the FOMC put this policy into action?
From what we know now, the Fed is set up to keep interest rates near zero for a long time, possibly for several years. Given the new framework, any spike in inflation won't translate into immediate rate hikes as the Fed wants to compensate for the lost years when they have failed to hit the target. The dot plot will be the key guide for investors and traders alike. If inflation projections remain at 2% or below for the foreseeable future, this will solidify market expectations for a low rate environment for many years to come. That said, Jay Powell would still have to explain in more detail how the new framework will be translated into policy action.
In June's economic projections, the Fed anticipated unemployment would be at 9.3% by year-end, but, in August, unemployment was well below that forecast at 8.4%. Many other economic data surprised to the upside during the June – August period in a clear sign that most economists were overly pessimistic towards the strength of the recovery. However, there is still a considerable amount of uncertainty given the latest surge in Covid-19 cases worldwide and the US, especially as we get closer into the winter season. A second wave will undoubtedly put the recovery at risk in the final quarter of the year and it will be interesting to see the Fed's view on that issue.
As for the market selloff over the past two weeks, the Fed isn't likely to show any signs of concern. In fact, policymakers should be satisfied with the pullback as the risk of a bubble in several assets has been growing due to the Fed's extremely accommodative policies. Unless we see another 10 -15% drop, do not expect the Fed to intervene.