Things to Note When Buying Vehicle Insurance
Vehicle insurance is one of the highest premiums earning insurance products in Nigeria. Unfortunately, many vehicle owners have not given the issue the seriousness it deserves. Also of interest is the fact that many do not even understand the details of what an ideal vehicle or car insurance should be. It is therefore imperative that real and prospective holders of vehicle insurance be enlightened about this very important aspect of our daily insurance lives. There are many factors calling for attention in this regard. Firstly, it is important that the vehicle or car be registered with the appropriate licensing authorities. Other important areas are the condition of the vehicle, the type of vehicle, who drives the vehicle, what level of accidents has it had and how old is it. These and other requirements are what may be required to make the insurance policy a smooth one.
S In going for car insurance, one may need to ask himself the kind of policy he wants and the insurance company he knows that will satisfy his tastes. However, choosing the right insurance for your car insurance also requires that you provide all necessary information about yourself and even others that will be involved in the usage of the vehicle. These are necessary for the insurance company to calculate their premiums and adjust their rates and budget.
Part of the requirements of the insurance companies also depend on other minor issues such as your average speed level, the number of accidents you have had, your age, your gender, your occupation. Is the vehicle for official use or private? With these and other in place vehicle owners could be sure of a good vehicle insurance deal.
NCC, Digital Encode Support NITRA Innovative Tech Forum On Post-COVID-19 Strategies
The Nigerian Communications Commission (NCC), Nigeria's telecommunications regulator and Digital Encode, Cybersecurity and Compliance advisory company, have indicated interest to partner with the Nigeria Information Technology Reporters Association (NITRA), the national umbrella body of ICT reporters, as it organizes a forum that will x-ray the industry's future plans for ICT growth post pandemic era.
The event, slated to hold on October 15, 2020, will seek to discuss the needs for a fortified ICT sector after the COVID-19 era, and the level of preparedness of ICT stakeholders to embrace the challenge of being pivotal to the stability and growth of all other sectors.
A statement from NITRA National Secretariat in Lagos indicates that due to the pandemic and need to observe the COVID-19 protocol on social distancing, the event will be held via a Webinar.
This year's theme, "Multi-stakeholder Approach To National Recovery Post-Pandemic", is in line with the annual event's generic theme, 'NITRA Innovative Tech Forum', a contribution by NITRA to the development of Information and Communication Technologies (ICTs) innovations and policies in Nigeria.
Prof. Umar Danbatta, executive vice chairman, NCC is expected to deliver the keynote speech at the event and will throw more light on Federal Government's plans, programmes and policies on post-pandemic strategies using ICT.
Dr. Adewale Obadare and Dr. Seyi Akindeinde, founders of Digital Encode, while accepting to support the event expressed their readiness to offer their expertise in Cybersecurity for organisations to prepare against cyber- attacks with the new normal.
They will also highlight areas that are high risks that need fortification in terms of cybersecurity.
Speaking on the event, Mr. Chike Onwuegbuchi, national chairman, NITRA, noted that as the COVID-19 pandemic continues to leave its negative trails across the globe, economic reboot for countries will not only depend on how well they readapt to the new normal, but also more on their recovery plans.
According to him: "While the federal government has consistently expressed its willingness to set all policies in place to engender growth, and accelerated implementation of these policies, private sector firms have also shown great hunger for the task ahead in post-COVID-19 era.
However, the question that needs to be answered is whether all stakeholders are ready for the required task ahead."
The event will also offer participating companies opportunities to publicize some of their individual efforts at contributing to reacting a soft landing or lifeline for SMEs and other ancillary companies as the pandemic threatens their survival.
Digital Encode is a multi-award winning and leading consulting and integration firm that specializes in the design, management, and security of business-critical networks, telecommunications environments and other Information Technology (IT) infrastructures.
NCC Threatens Illegal Users of GSM Boosters with Arrest, Prosecution
Nigerian Communication Commission (NCC) has warned telecom consumers to desist from using illegal GSM boosters.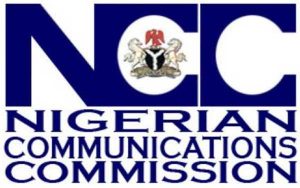 The commission also said that anyone caught using a GSM booster without obtaining approval of a duly licensed network operator will face arrest and prosecution.
GSM boosters are devices that transmit and receive telecommunications signals and can therefore interfere with other radio frequency equipment.
Ikechukwu Adinde, director, public affairs, NCC, said in a notice published on NCC website, that only licensed network operators are allowed to use GSM boosters.
The booster, also known as amplifier or repeater is made up of three main elements – exterior antenna, amplifier, and interior antenna.
They form a wireless system to boost cellular reception
"Members of the public should note that, willful interference with any wireless telegraphy is an offence under Section 16 of the Telegraphy Act, 2004,"it said
The agency said it will not condone any flagrant breach of this law.
It has also enforced measures to prosecute offenders.
Accordingly, monitoring mechanisms have been put in place and anyone caught using a GSM booster without obtaining approval of a duly licensed network operator will face arrest and prosecution.
"Any member of the public with useful information regarding the illegal use of GSM Boosters should contact the Commission on 09-4617000/7351 or send an email to [email protected]," the notice said.
"Individuals desirous of using GSM Boosters should note that they can only do so in conjunction with licensed network operators," it added.
Tizeti Selects Nokia to Provide LTE Fixed Wireless Access Solution for High-Speed internet Services in Nigeria
Tizeti announced that it selected Nokia's Fastmile Long Term Evolution (LTE) technology to enable usprovide superior internet services to over 1 Million subscribers in Port Harcourt, Edo and Ogun in Nigeria.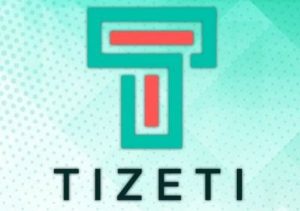 Tizeti will deploy Nokia's AirScale Base Station TDD-LTE and FastmileFixed Wireless Access (FWA) gatewaysto deliver premium internet and Virtual Private Network (VPN) services to Residential, Small and Medium Enterprises (SMEs).
The solution will also enable Tizeti'sto deliver a more robust, high-speedinternet service to subscribers and the flexibility to seamlessly evolve to 5G Fixed Wireless Access when needed.
Nokia's FWA solution enables Tizeti to fast-track broadband access and provide a best-in-class broadband experience to its subscribers.
Nokia'sAirScale Base Stations ensure high-quality connectivity and coverage and enablesTizeti to evolve the network in line with customer demand.
Nokia'sFastmilegateways connect wirelessly to the existing network to createa fastbroadband connection and enhanced Wi-Fi experience in the home.
The Nokia Network Services Platform will help Tizeti to simplify operations and quickly respond to changing market demands.
Kendall Ananyi, Tizeti, said:"We are committed to providing the best-in-class network experience to our subscribers. We are confident that Nokia's proven technology and expertise will help us differentiate our services based on quality. This a crucial project for us as it introduces LTE in our networks and allows us to bring new and innovative services to our subscribers."
Eniola Balogun, Nokia, said:"We are thrilled to work with Tizeti on the initiative to upgrade their network to bring the latest products and services to its subscribers. Nokia Fastmile will help Tizeti to cost-effectively enhance the customer experience.
The project will also enable them to delight their subscribers by providing more reliable data services.
On the other hand, Tizeti will benefit by adding new revenue streams."