Banks Lose N159Bn to e-Fraud
Mrs. Christabel Onyejekwe, executive director, Business Development, Nigerian Inter-Bank Settlements Systems, (NIBSS Plc), has said that Nigerian banks have lost a total of N159 billion to electronic fraud between 2000 and first quarter of 2013.
Onyejekwe, quoted recent research data on e-fraud in Nigeria by the Financial Institutions Training Centre ( FITC) and said the staggering figure is a deterrent to improving the consumer confidence and adoption of Nigeria's cashless strategies, stressing increased efforts must be mounted to checkmate the menace.
Analysing the annual e-fraud trend in the banking industry since 2000 till date, Onyejekwe, in an interview with National Mirror, said that the figure stood at N1.65 billion in 2000; N3.12 billion in 2001; N8.20 billion in 2002, but declined to N5.13 billion in 2003 while in 2004, the figure moved up to N89.43 billion.
Also, in 2005 and 2006, the efraud declined to N6.76 billion and N2.74 billion losses to the banks while in 2007, the figure spiraled to N8.51 billion.
The year 2008, according to her, marked a watershed in the trend of e-fraud, as Nigerian banks recorded the highest losses to the tune of N34.50 billion.
The successful switch from magnetic stripe the of Automated Teller Machines, ATM, cards in 2009 to a more secure Chip and PIN cards led to a drastic reduction in e-fraud to the tune of N21.72 billion with a further decline to N14.96 billion in 2010.
In 2011, Onyejekwe said the figure increased again to N24.43 billion; and declined again to N10.06 billion at the end of 2012 while, in first quarter of 2013 alone, cases of bank e-frauds were valued at N7.5 billion.
She said: "All these figures listed from 2000 till the first quarter of this year amount to approximately N159 billion losses in the system.
She, however, projected that for this year, if recorded fraud at the end of first quarter is N7.5 billion, "extrapolated expected fraud at the end of the year would be N7.5 billion multiplied by four and this will be N30 billion.
But something has to be done to reduce this trend." She explained that the fraud cases come in various types, which include card not present, card skimming, physical attacks on ATM machines, card trapping and others.
According to her, in the past three years, 62 per cent have experiences cases of card not present fraud type; 48 per cent have experienced card skimming fraud; 33 per cent have witnessed physical attacks on their ATM machines; 10 per cent have recorded card trapping while not less than 20 per cent of the banks have recorded other forms of e-fraud on their systems.
Nigerian Manufacturing Sector Contracts for 5th Consecutive Month – CBN
The Manufacturing Purchasing Managers' Index (PMI) in September stood at 46.9 index points, indicating a contraction in the Nigerian manufacturing sector for the fifth month.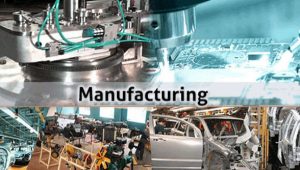 This was disclosed by the Central Bank of Nigeria (CBN) in its September PMI report released last week.
According to the report, four out of the 14 sub-sectors surveyed reported expansion (above the 50 per cent threshold) in September.
It listed the expansion order as electrical equipment; transportation equipment; cement and nonmetallic mineral products.
It said the remaining sub-sectors reported contractions in the following order: petroleum & coal products; primary metal; furniture & related products; printing & related support activities; food, beverage & tobacco products; textile, apparel, leather & footwear; chemical & pharmaceutical products; fabricated metal products and plastics & rubber products; while the paper product sub-sector was stable.
Production
At 47.3 points, the production level index for the manufacturing sector indicated contraction in September for the fifth consecutive month.
Of the 14 sub-sectors surveyed, five recorded increased production level, one reported same level of production, while eight recorded declines in production.
New Orders
At 46.4 points, the new orders index also contracted in September for the fifth consecutive month. Six sub-sectors reported expansion in new orders, while the remaining eight recorded contraction in the month.
Supplier Delivery Time
The manufacturing supplier delivery time index stood at 53.5 points in the month, indicating a faster supplier delivery time for the fifth time.
Six of the 14 sub-sectors recorded improved suppliers' delivery time, five reported same level, while three recorded slower delivery time
Employment Level
The employment level index stood at 44.1 points, indicating contraction in employment level for the sixth consecutive month.
Of the 14 sub-sectors, two recorded growth in employment, three recorded same level of employment, while the remaining nine recorded lower employment level in the review month.
Raw material Inventories
The manufacturing sector inventories index also contracted for the sixth consecutive time in September to 43.0 points. Four of the 14 sub-sectors recorded growth in inventories, while the remaining 10 recorded lower raw material inventories.
FG Sacked IST Members over Fraud- Ahmed
Mrs Zainab Ahmed, minister of Finance Budget and National Planning, has said the Federal Government sacked some past members of the Investments and Securities Tribunal (IST) as they indulged in corruption.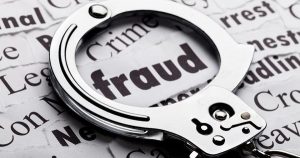 Inaugurating the new members, the minister charged the new members to eschew corruption and be forthright.
Bar. Azi Amos Isaac was appointed as Chairman for a five year term and Bar. Nosa Smart Osemwengie, was re-appointed as member for a second term of four years.
"The problem with the tribunal has been infighting amongst members, lack of industrial harmony and series of complaints bordering on maladministration.
"This has been the bane of the tribunal and a source of embarrassment not only for the Ministry of Finance but for the government in general," Ahmed said.
The new chairman, Azi, assured the finance minister that, "the teething issue of restiveness has been addressed since he assumed duty," adding that, "The place is calm and the staff have become very supportive."
Azi said since 2003, the tribunal has "given judgment in the value of assets worth over N844 billion and that from 2017 to date, they have given decisions in monetary value totalling over N28bn.
"It has not failed in its adjudicatory responsibility.
"It has carried out its assignment with candour and integrity and intends to improve on what has been on ground."
CBN Bans Customer-to-Customer Forex Transfer
Central Bank of Nigeria (CBN) has banned transfer of foreign exchange (forex) from one customer to another.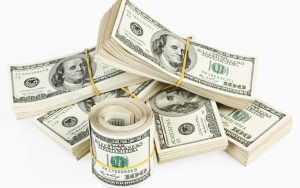 According to the apex bank, forex cash lodgements into domiciliary accounts can only be done by the account owners henceforth.
An internal memo available in the media space explains that the new guidelines are necessary to review the utilisation of inflows into customers domiciliary accounts.
The circular states: "Forex inflows cannot be credited to customers until the legitimacy of funds is established.
"They can have unfettered access by telegraphic transfers up to a limit of $40,000 monthly for payment of medical bills, school fees, subscription to professional bodies subject to existing CBN guidelines.
"Transfers from one customer to another is prohibited. Transfer within related companies is allowed subject to a limit of $50,000 per month."
It recommended that proceeds from non-oil exports should be sold to banks, used for repayment of dollar term loans, and self-utilisation for trade transactions for LC, bills and Form A.
Also oil export proceeds from E&P companies are to be used to pay contractors and service providers employed by the oil companies in addition to the recommended uses for non-oil FX proceeds.
Offshore forex inflows from other Nigerian banks and internal account to forex transfers sourced from offshore inflows are to be used for trade transactions subject to eligibility for E-Form M.
"Upon confirmation of the legitimacy of the inflows, customers can have unfettered access, subject to a maximum of $50,000," the document read.
"Utilisation for trade transactions subject to processing of eligible trade transactions using E-Form M. Payment for services must be backed with demand note from offshore beneficiary and other regulatory documents.
"Related party transfers are allowed to the maximum of the inflow received. The transfer request should be backed by a signed instruction from the account holder." Payment of government fees and levies are also allowed to the maritime, oil and gas, aviation. government parastatals and export processing zones.