Basel 11 is Necessary for Financial Stability – Mbama
Ethel Mbama, MD/founder of Circuit Systems and Network Communications (CSNC) a fast growing entrepreneurial ICT solutions company founded in 2011, started his career as a Network Engineer with Signal Alliance 15 years ago.
Mbama, later joined Computer Warehouse Group as head of business consulting and development.
His quest for higher challenges and opportunities led to his move to IBM as the first software sales leader (West Africa) where he turned around the performance of the group by acquiring key customer accounts in key industry sectors.
He spoke to chike onwuegbuchi on issues around implementation of ICT solutions in financial sector of the economy.

CSNC in the Nigerian IT Space
Circuit Systems and Network Communications Limited is focused mainly on software solution, implementations/Support services, and ICT training for the banking industry as priority and extending to other industries especially, public sector and SMEs.
Meanwhile, our solution is not just 'jack of all trade and master of none'. We try to take things step by step, because we have a model we follow.
Most of our solutions are centered on solutions that will help financial industry achieve compliance with the regulatory authorities.
We try to ensure our solutions are somehow interwoven. Presently, we have the following as flagship, in the financial industry, IFRS, BASEL11, Operational Risk, Credit (loan) management, Data warehousing which encompasses Business Intelligence as well as performance management, budgeting and forecasting and Human Resources Management System (HRMS).
All of them are combined under a business decision solution which we work with global solution vendors to deliver to our clients.
We made this approach or choice because of the nature of businesses in the industry and the Nigeria at large. Critical to every bank is effective service delivery, efficiency and ease of operation (Business automation), and reduction in operational costs.
To achieve that, they need to automate certain processes that are ab-nitio manual, and comply to global standards of banking operations.
Model
The good thing about us is our understanding of the Banking business and environment, as well as the major challenges in banks during system implementation which is mostly around Data quality, knowledge gaps and understanding of the expectations, and we bring to bear, a specialized bridge to allow us to handle these challenges and expectations, together with our customers.
We have crisscrossed a lot of banks; we have about 13 banks running on our different solutions. We are controlling the market share in the IFRS solution; our loan system which entered the market two years ago has already taken over the market, replacing other default Loan systems.
Our BASEL 11 is about to be implemented in two banks in Nigeria, the first ever to implement it. We have worked and integrated with all the banking applications and source system you can see in any environment in Nigeria, thus, our understanding and knowledge of banking environment is second to none. It's diverse and specialized.
Value of Migration to IFRS
The critical value of the new IFRS is that it brings every organization, no matter the sector, unto a particular standard of accounting.
In other words, financial reports or status of any bank or organization that is IFRS compliant can be seen to be the current health or the status of the bank based on global standard, because there are principles that will not allow companies to engage in shady practices.
Secondly, it gives the shareholders' value from the perspective that they understand the status of the company. It creates in your partners the consciousness that you are moving on. For instance, in the production of nuts and screws, if there is no global standards different companies in different economy can produce anything which could be inapplicable. The only way you can use it is when using their product. The global standards stipulate the sizes, quality, and designs; that is why you can buy parts from China and screw from India and still use them together. So, IFRS standard signifies that every organization uses a global standard based on certain parameters which have been agreed by the International Standard Accounting team that enables you to plug in your financial data based on sectors, the system will crunch the numbers; whatever is determined becomes globally accepted.
Challenges In the Implementation of BASEL 11
It's important to understand what Basel II/III is and why it was introduced. Basel II/III is a set of international banking regulations developed for international settlements in order to promote stability in the international financial system.
The purpose of Basel III is to reduce the ability of banks to damage the economy by taking on excess risk. Basel III is not a panacea, and will not single-handedly restore stability to the financial system and prevent future financial crisis.
One of the critical challenges we face in the banks or any organization as a consultant is managing change.
People are not eager to hands-off what they traditionally do. Secondly, in most banks, understanding BASEL 11/III and associated value it brings is a challenge.
They tend to rely, 100% on consultants while their Internal Risk and IT Team lacks the deep knowledge required for delivering and managing it.
When regulatory bodies pencil down policies, we expect that there should be consistent workshop for the members of the banking industry.
These workshops should be organized to explain to them, what these polices are intended for, why it has to come, the value it will create and how they will benefit. That is where we expect the consultants to come in also.
There are issues the workshop must address as well the implementation guidelines, how ready are we, what it will cost us to deliver. It is when you are sure that the industry is up to 90% ready for the implementation that you can go ahead to issue of implementation deadline.
Outside some few, nobody else understands what we are discussing. Nobody understands the value or the processes of deployment.
As far as they care, the credit system they are currently using does it all. That is the reason we are coming in through a different approach. We are planning to do a comprehensive workshop for chief information officers (CIOs) and CRO's of all the banks, in conjunction with risk experts, for them to understand how they can prepare for this, what need to be done, understand how the modeling and framework is done and designed.
That will spur them to understand why you must not wait till the CBN tells you to implement before you commence. It is a way to improve your operations.
We have seen how most banks have gone under because they failed to manage the risk around their credits.
These are things we are automating, from Credit Management System to Basel II/III. 50% of the banks need consultants to design this for them, they still implement manual processes.
But the reality is, for how long will you depend on consultants to do it? It is high time they are exposed to understand the process and take full control.
These policies are not rocket science, the language is not written in incommunicable language. Thus, change is the major challenge; understanding the value is another challenge.
Assumption of cost and perceived complexity of implementation is another challenge.
Believing more in Consultants and not in a train and manage approach is another challenge. Even the top management staffs still do not comprehend why they should embrace it, but with sensitization they will get to appreciate the platform.
The Nature of Support You Give Your Clients
Most of our partnership agreement is on exclusive level. This informs why we try to invest heavily in skills and technical knowhow around our solutions and the concepts.
My team must understand what IFRS is, how it applies to banks before they start delivering the technical part, they must understand how Basel II/III is designed and what it is, same way for Loan management, HR system, data warehouse etc.
We also engage experts on long term partnership on support and delivery. It's an ongoing process. Quarterly training is offered to my technical team by the partners, because a skilled team ensures customer happiness and more business. In this territory, we have proven this.
Some of our clients have one or two technical resources permanently in their environment and at 24 hours in seven days availability for any kind of support, and we escalate to our vendor partners for such support that is beyond us.
The training we give to our technical team is focused on first and second level support, what it entails and all the details involved.
Our target is to take full control of whatever we position and implement for our clients without much recourse to our vendor partners.
We have an arrangement with our partners to send our people, consistently, for training on how to handle first and second level supports before escalating to them. For instance, when IFRS started, we did not understand what it meant.
We sent people to Germany to understudy it. By the time they came back we started deploying on our own; we do not need partners to come to Nigeria again.
We do everything ourselves. Our customers can attest to that. In some cases, we make sure one or two members of our team become masters of a particular solution. In loan management we have three of them, in BASEL 11/III and Operational Risk, we are training four people, in HR system we have two people and in data warehousing we are training three others. Basically, we are trying to ensure it is not about selling, but making the customer satisfied.
Your Specialists Interventions
To be honest, I wouldn't want my clients to be coming to me. It is better for them to be competent enough to handle certain issues.
Imagine if we have 50 clients, can a workforce of 25 deliver support to them satisfactorily. We try to encourage our clients to know the intricacies of the work. It is only when the technicalities become cumbersome for them that we intervene.
This is one of the major reason we designed our new Implementation Methodology, where we must do a detailed hands on training around the subject matter and our solution, two weeks intensive training outside the customers site.
We also encourage customers to make quarterly or half year training budget which will allow us, offer customized training to their team which allows them to take full control and reduce cost of support for them.
One of our clients came with a list of challenges or identified knowledge gaps, after using our system over a period of time, we organized a customized or special training based on that and today, they have better understanding in addressing their issues than before. Unfortunately, training budget tend to pose a huge challenge to organizations.
It beats me, how a customer will spend $500k to $1m or more to buy and implement software but shy away from making a budget of about $50K to $100k a year to take full control in training and skill acquisition.
They even contribute a certain amount of money to Industrial Training Fund annually for training but never recover these contributions due to lack of trainings. They want it Free.
How Expensive is IT Driven Operations In Banks?
It depends on how we define the expensive spending. Cost of anything is defined by the value attached to it.
To resolve an immediate pain, it could cost higher if it's a want but not a need. IT solutions are Intellectual Property.
For a commodity solution, it could cost less because it is based on volume, but for specialized system which is based on standards and regulations, it will be expensive. Moreover, cost of IT solution is determined by the complexity of the scope and the required expectations. Environments can affect the cost also.
Why it sounds expensive is because of two major reasons. First, the costs of the foreign exchange; about 99% of the solutions banks use are bought abroad.
You can imagine when you pay $8,000 assuming that the exchange rate is N1 per dollar. It is not expensive then. But, today, the case is different.
You buy a solution at $1million at the exchange rate of N175, thus the price will be high. Secondly, cost of business environment in Nigeria. I don't have to be detail in that, it affects everyone.
For you to deliver a particular IT solution, you have to have a defined scope, unfortunately when you start, the scope start changing.
At this stage, to maintain the relationship with the banks, you accept it and continue, thus, ICT providers tend to take this into consideration.
Most quotes are submitted without proper scoping, and because we do not do Time and Material, but fixed cost, you have to take this scope creeps and project delays into consideration.
Furthermore, we bring in foreign resources to deliver these solutions, you will have challenges in logistic costs, especially, for projects that can last between 6- 10 months or more. These are costs that add up.
Thirdly, the notion of expensive nature of the IT solutions sometimes comes because some customers do not understand the nature of the solution they are buying and the impact. So, they allow the vendors to take them on a wide goose chase.
The vendor would even include some items that are not needed in delivering that solution. These are marketing gimmicks.
For example, a bank may want to embark on Risk management system, before you realize it, some vendors will come and start positioning some Big Bang approach which they usually call "end to end" using common Data model.
NCC Threatens Illegal Users of GSM Boosters with Arrest, Prosecution
Nigerian Communication Commission (NCC) has warned telecom consumers to desist from using illegal GSM boosters.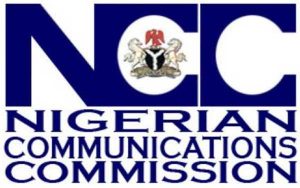 The commission also said that anyone caught using a GSM booster without obtaining approval of a duly licensed network operator will face arrest and prosecution.
GSM boosters are devices that transmit and receive telecommunications signals and can therefore interfere with other radio frequency equipment.
Ikechukwu Adinde, director, public affairs, NCC, said in a notice published on NCC website, that only licensed network operators are allowed to use GSM boosters.
The booster, also known as amplifier or repeater is made up of three main elements – exterior antenna, amplifier, and interior antenna.
They form a wireless system to boost cellular reception
"Members of the public should note that, willful interference with any wireless telegraphy is an offence under Section 16 of the Telegraphy Act, 2004,"it said
The agency said it will not condone any flagrant breach of this law.
It has also enforced measures to prosecute offenders.
Accordingly, monitoring mechanisms have been put in place and anyone caught using a GSM booster without obtaining approval of a duly licensed network operator will face arrest and prosecution.
"Any member of the public with useful information regarding the illegal use of GSM Boosters should contact the Commission on 09-4617000/7351 or send an email to [email protected]," the notice said.
"Individuals desirous of using GSM Boosters should note that they can only do so in conjunction with licensed network operators," it added.
Tizeti Selects Nokia to Provide LTE Fixed Wireless Access Solution for High-Speed internet Services in Nigeria
Tizeti announced that it selected Nokia's Fastmile Long Term Evolution (LTE) technology to enable usprovide superior internet services to over 1 Million subscribers in Port Harcourt, Edo and Ogun in Nigeria.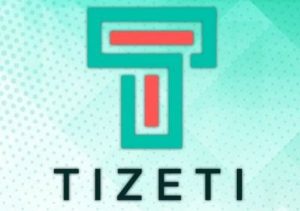 Tizeti will deploy Nokia's AirScale Base Station TDD-LTE and FastmileFixed Wireless Access (FWA) gatewaysto deliver premium internet and Virtual Private Network (VPN) services to Residential, Small and Medium Enterprises (SMEs).
The solution will also enable Tizeti'sto deliver a more robust, high-speedinternet service to subscribers and the flexibility to seamlessly evolve to 5G Fixed Wireless Access when needed.
Nokia's FWA solution enables Tizeti to fast-track broadband access and provide a best-in-class broadband experience to its subscribers.
Nokia'sAirScale Base Stations ensure high-quality connectivity and coverage and enablesTizeti to evolve the network in line with customer demand.
Nokia'sFastmilegateways connect wirelessly to the existing network to createa fastbroadband connection and enhanced Wi-Fi experience in the home.
The Nokia Network Services Platform will help Tizeti to simplify operations and quickly respond to changing market demands.
Kendall Ananyi, Tizeti, said:"We are committed to providing the best-in-class network experience to our subscribers. We are confident that Nokia's proven technology and expertise will help us differentiate our services based on quality. This a crucial project for us as it introduces LTE in our networks and allows us to bring new and innovative services to our subscribers."
Eniola Balogun, Nokia, said:"We are thrilled to work with Tizeti on the initiative to upgrade their network to bring the latest products and services to its subscribers. Nokia Fastmile will help Tizeti to cost-effectively enhance the customer experience.
The project will also enable them to delight their subscribers by providing more reliable data services.
On the other hand, Tizeti will benefit by adding new revenue streams."
Risk Assets Push Higher on Vaccine Hopes; Eyes on the Fed
By Hussein Sayed, Chief Market Strategist at FXTM,
After two consecutive weeks of back-to-back declines, global stocks kicked off Monday with solid gains amid a surge in M&A activity and positive signs towards vaccine developments. Currency markets were little changed ahead of a busy week of monetary policy announcements, while Oil and Gold ticked slightly higher.
The two big deals announced over the weekend were Softbank's plan to sell chipmaker ARM to Nvidia for more than $40 billion and Gilead Sciences to acquire Immunomedics for a price tag of $21 billion. Meanwhile, on the vaccine front, AstraZeneca resumed its phase-3 trial on Covid-19 after being suspended last week following a neurological illness developed in one participant, and Pfizer announced that its vaccine could be distributed before year-end if found safe and effective.
Central Banks will take centre stage this week with the Federal Reserve, Bank of England and Bank of Japan all due to announce policy decisions. Out of the three meetings, the Fed is likely to be the most watched following its historic shift towards average inflation targeting. The big question remains how will the FOMC put this policy into action?
From what we know now, the Fed is set up to keep interest rates near zero for a long time, possibly for several years. Given the new framework, any spike in inflation won't translate into immediate rate hikes as the Fed wants to compensate for the lost years when they have failed to hit the target. The dot plot will be the key guide for investors and traders alike. If inflation projections remain at 2% or below for the foreseeable future, this will solidify market expectations for a low rate environment for many years to come. That said, Jay Powell would still have to explain in more detail how the new framework will be translated into policy action.
In June's economic projections, the Fed anticipated unemployment would be at 9.3% by year-end, but, in August, unemployment was well below that forecast at 8.4%. Many other economic data surprised to the upside during the June – August period in a clear sign that most economists were overly pessimistic towards the strength of the recovery. However, there is still a considerable amount of uncertainty given the latest surge in Covid-19 cases worldwide and the US, especially as we get closer into the winter season. A second wave will undoubtedly put the recovery at risk in the final quarter of the year and it will be interesting to see the Fed's view on that issue.
As for the market selloff over the past two weeks, the Fed isn't likely to show any signs of concern. In fact, policymakers should be satisfied with the pullback as the risk of a bubble in several assets has been growing due to the Fed's extremely accommodative policies. Unless we see another 10 -15% drop, do not expect the Fed to intervene.