BBA3: More than just a reality show
By Sunday, November 23, the curtain will be drawn on Big Brother Africa season 3 (BBA3). Described as "the biggest show on earth", the Big Brother reality show has a global appeal with variants of this epic reality TV hosted in several countries of the world. The African edition, which premiered in 2003, had a second season in 2007. The third season, which began on Sunday, August 24 when DStv subscribers across Africa watched the live screening of the unveiling of BBA3 housemates stepping into the Big Brother House situated in Johannesburg, South Africa, winds down on November 23 when the winner is expected to be announced.
Prior to the BBA3 debut in Nigeria, a serious debate raged over whether the show should be made available to Nigerians or not. Analysts and commentators argued for and against the programme. Some of the issues bordered on the value of the show and what lessons it hoped to impart to its numerous followers across the continent. While some believed the Big Brother show has got the potential to bring Africa together by acting as a potpourri of cultures, some others believed otherwise, citing the voyeurism-focused aspect of its production, which they claimed, tends to corrupt young minds. Rave reviews of the two previous editions dwelt so much on sexuality of the housemates and their unrestricted liberty to alcohol, cigarette, etc, points which threatened to take away the immense credit Big Brother reality show has as a fusion of African cultures and a barometer to measure our response to one another across the continent as one big African family.
Undaunted by the clamour to ban BBA3, a spirited campaign to sustain the show was mounted by those who enjoyed the "reality" in reality shows being served spontaneously and uncensored. This set of people did many opinion articles to tackle those who agitated against the show, believing that the latest season will pull surprises given its "wild, wicked and wacky" label prior to the debut.
These supporters argued that Nigeria has got more problems to contend with than bothering herself with a mere entertainment program on pay-TV, which is accessible to only a handful of Nigerians who could afford the 'high' subscription rate out of a population of about 150 million. Nevertheless, both the enthusiast and the doubters looked forward to incidents that would help strengthen their position or crush the opposition's argument once the show kicked off.
Over 80 days in the BBA3 House now, media reports have confirmed that the lessons to be derived from the show are many. There has been an opportunity for cultural exchange; a quick reminder of the BBA1 Ugandan housemate, Gaetano Juko Kagwa, who was swapped with a Briton, Cameron Stout, from the Big Brother UK House. Gaetano spent four days in UK, an experience which he relished deeply. In the current season, Zimbabwean Munya Chidzonga swapped places with Finnish Johan Grahn, giving viewers an insight into the Finnish way of life while Munya went to Finland to showcase African culture.
These supporters of BBA had also argued that the Big Brother Africa reality show is the only show currently in the continent that connects all African nations 24/7. They said, though it allows us a sneak peek into the various low and high turns in the lives of the individuals chosen to 'represent' Africa, as is true with reality shows, it is discovered that these are human beings like all of us with flesh and blood, who might make mistakes and might seek a chance to correct the mistakes as they move on with their lives outside the Big Brother House. Of course, not all housemates would spend a total of 91 days in the house but most of these ordinary Africans have turned celebrities overnight, and now have to summon courage to take their individual careers and dreams to the next level.
The intrigues in the BBA3 House so far have led to a new wave of interest in the show, as viewers now ask, "whether Big Brother Africa is a mere reality show or a long-lasting training ground for the participants who have been drilled through weekly creative tasks to gauge team work and individual talent?" Big Brother introduced a number of dynamics this season to rev up excitement in both housemates and viewers. The anxiety started mounting right from the first day until all those considered real threats were being gradually evicted from the show. Even at that, viewers' excitement has been sustained by the quality of programming and content, as Big Brother tasked housemates on global warming, the future of Africa, United Nations' effort at peace-keeping, sustaining African tradition and value system, parenting, honing individual skills, intergalactic exchange conference, etc.
Overall, viewers have declared the current edition as an unusual expedition for both participants and viewers through comments in the papers and on the Internet. Many who had expected the show this season to concentrate on voyeurism as a selling point have been thoroughly disappointed. Shifting the shower hour to 11:00pm in Nigeria as opposed to the initial 5:00am became necessary to avoid controversy. Yet, that what was considered an integral feature of BBA1 and BBA2 had been tacitly cut out and did not affect the quality of the show so far is a testimony to the fact that the Big Brother reality show is not really about sex but people.
Nigerians were privileged to watch homeboy Uti Nwachukwu play the game with fellow Africans for over 40 days. While some felt he did not fare well, especially when he broke things in the house after Lucille's eviction, a large number of followers expressed satisfaction that Uti did not disgrace Nigeria in the BBA3 House. He paraded himself as the real 'big brother' Nigeria is to other African countries.
Unlike many other reality shows, the Big Brother has brought a lot of innovation into reality television. Reality television, as reality show is also known, is a genre of television programming which presents purportedly unscripted dramatic or humorous situations, documents actual events, and usually features ordinary people instead of professional actors. The term 'reality television' started to gain currency in Africa since 2000 with the first season of Big Brother US, although the genre has existed in one form or another since the early years of television dating back to the 1940s. Big Brother Africa show came to inspire many other reality TV shows across the continent.
The Big Brother it was that introduced the cinema verite feel of many of today's reality shows. It adapted and finetuned the concept of putting strangers together in the same environment for an extended period of time (91 days in the case of BBA) and recording the drama that ensued. It interspersed events on screen with after-the-fact confessionals during a daily Diary Session. Big Brother added to reality television template the idea of competition and elimination, in which contestants battle against each other and are removed from the show through weekly eviction until only one winner emerges. The Big Brother has had a global impact, having been successfully syndicated in dozens of countries across the world. The Nigerian version dubbed Big Brother Nigeria (BBN) held in 2006.
Analysts of reality television have critically observed that viewers of reality television watch the show because of its ability to provide schadenfreude – satisfaction or pleasure felt at someone else's misfortune or humiliation. They argued that viewers do not watch reality television for precious insight into the human condition but for those awkward scenes that make us feel a smidge better about our own little unfilmed lives.
BBA3 viewers have derived immense pleasure through housemates' scheming, which helps generate tension in the House. Big Brother adds to the intrigue by introducing twists and changing the rules of the game as he pleases. Some say they have gained a lot from the various tasks assigned the housemates. Some of the tasks stretched their imagination, compelling viewers to rate the housemates and judge them based on their cooperation with one another, establishing an age-old wisdom that team work is a critical factor necessary for survival in life. Viewers are quick in identifying those who are team players and those who are not.
BBA3 housemates danced together, cooked together, shared traditional African folklore together, just the way we love it African-style. These hitherto total strangers tried conscientiously to tolerate each other in the rather unusual environment Big Brother had confined them in. It was a total package; the Big Brother reality show is a lifetime lesson in endurance, patience, tolerance, determination and focus.
BBA reality show affords viewers an insight into the minds of other viewers in distant places, availing them of an opportunity to interact on regular basis on the Oboma network where you can make friends and boost your chances for future social and economic partnerships. The show has justified its rating by giving viewers more than they desired, and in spite of the whittling down of instantaneous actions with new rules and restrictions for the housemates, Nigerians (both on the right and the left wings of the argument for its ban) became the eventual winners when the 'sanity' the newly-introduced rules have brought to bear on the screening of the current edition is considered.
The current BBA3 is a great improvement in terms of intrigue, which brings us back to the "wild, wicked and wacky" slogan of this edition. Right from the word go, the 12 housemates made it point-clear they were in the house for the ultimate prize. Though alliances were quickly formed, it was part of the strategies to prevent housemates from nominating each other, especially when a bond of friendship had been tacitly signed.
Nigerian housemate, Uti Nwachukwu (the third BBA3 housemate to be evicted) bestrode the house like the lord of the manor, commanding respect from all other mates. He bullied, cajoled and did pull a few other stunts to register his presence and personality. For all his efforts, he got the Ghanaian Mimi terrified to the point that she sought relief in getting him out of the house at all cost. She eventually achieved her aim.
With just a few days to go in the BBA season 3, viewers have begun to analyze how truly "wild, wicked and wacky" the show has been. And how truly it has been reflective of Africa's mood towards one another. Whether as a people, our much-touted unity in diversity is a ruse or reality? Through the housemates, we are reminded that Africa is not just about 12 countries, only that these 12 countries are the ones that have representatives in the show. Other African nations support with their comments and votes, thus affirming we are one big family.
Viewers now seem to have a clear indication of who the eventual winner of the $100,000.00 cash prize might be. Angolan Ricco remains the only one on whom every African is willing to stake their money. The young man has been nominated repeatedly without being evicted. His mates who got evicted told Africans he is a strong character without pretensions. Africa loves him and they have demonstrated this love repeatedly by returning him to the House every time he came up for eviction.
Though they range in size, age and character, the housemates, each with his or her uniqueness, have consistently reminded us of our diversity and the need to find unity, peace and economic prosperity in the things that join us together as one people with a common African destiny. BBA3 has been more than a reality show, it is a statement confirming Africa's destiny as one indivisible entity which must rise together against all odds and emerge soon as world's super-power.
TStv Lures Subscribers with N5 Daily Subscription
TStv, a local satellite television network, has said that it will on October 1, roll out pay-per-view services in 18 states to mark the country's independence on October 1.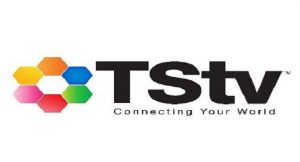 Dr. Bright Echefu, managing director of the company, who said this on Tuesday in Abuja, said that the company had surmounted the challenges it encountered after its launch in October 2017 and was better positioned to deliver quality services to Nigerians.
He said that the pay-per-view entails the minimum of N3 and maximum of N5 daily subscription per channel.
According to him, the company since 2017 went back to the drawing board to address all lapses to give Nigerians value for money and that while services will begin in 18 states on October 1, the remaining states will enjoy services from October 10.
"While we were off the radar, we properly studied the business and we have created a model to fit every Nigerian's desire. We have created the pay as you view model where Nigerians will pay only for the channels they want to watch.
"Nigerians will be able to choose their bouquet by themselves, by choosing only those channels that they want to watch and pay for with a minimal amount per pay; 108 channels are available on our platform and more than 80 of them are High Definition (HD)," he said.
Echefu also said that as a gift to Nigerians for their steadfastness and understanding, the company had made the Grande Sports Extra Channel and some other local channels free to all Nigerians for one year.
While saying that Nigerians would be able to enjoy the ability to pause the decoder when not in use for a long period, he however, said that to safeguard against abuse, genuine reasons must be given for pausing the services.
He also commended the Federal Government for giving the company the desired support to start again after the challenges that led to its failure when it was first launched.
UBA Launches 'RED Radio', New Online Entertainment Platform
United Bank for Africa, (UBA Plc), Pan- African financial institution, has continued to lead in innovation with the launch of its dynamic and creative Online Radio channel – RED Radio.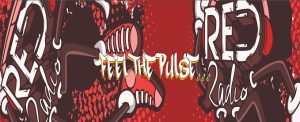 RED Radio, powered by UBA is a lifestyle web platform that has been set up to inform, educate, entertain and to bring to the fore, the best of Africa.
Much like its sister platform, REDTV, RED Radio is expected to showcase the best in lifestyle, entertainment, music, news, comedy and fashion.
Speaking on the launch of RED Radio, Tony O. Elumelu, group chairman of UBA,  applauded the creative initiative, emphasising that UBA is a financial institution always ready to support  creativity and entrepreneurship. The 2020 Time 100 most influential person in the world who has committed USD100 million to empowering young entrepreneurs across Africa said about RED Radio, "Creativity and innovation are a powerful combination and every detail in an art piece is important and meaningful. This applies to growing businesses and budding entrepreneurs. You will encounter challenges, like I did, but each experience is a lesson that brings you closer to your goal. That is the beauty of creativity."
Continuing, Elumelu remarked, "There are many ways to make something beautiful, to make a sound interesting or to bring a story to life. You can define your expression, and today, as UBA's RED Radio launches, I wish Bola Atta and her enterprising team many successes through this beautiful medium of expression."
In appreciation of the support of UBA Group Chairman for the exciting creative initiative, Bola Atta, UBA's group head, Corporate Communications, said 'just like, REDTV which is Africa's leading  online entertainment network, RED Radio is positioned to fast become the foremost online radio platform in Africa'.
Also expressing his delight, UBA's Brand Ambassador and star boy, Wizkid, said, "I am never too busy for my UBA family as he granted an exclusive interview on one of the station's flagship shows 'On the Street' where he spoke extensively about his upcoming album and what his fans should expect from him in the coming weeks.
RED Radio promises to bring rich and engaging content that will keep its audience coming back constantly for vibrant and robust entertainment. Listeners can tune in to www.itsredio.com 24/7.
Battle of The Reds As Liverpool and Arsenal face off at Anfield
It's another weekend of football and football fans can look forward to the best football action from the Premier League, La Liga and Serie A on SuperSport.
In the Premier League this weekend, Liverpool and Arsenal will face off at Anfield on the evening of Monday 28 September, at 8:15pm on SS Premier League. The Reds and the Gunners are set for an explosive encounter which will feature prolific African goal scorers such as Mohamed Salah, Sadio Mane and Pierre-Emerick Aubameyang.
Liverpool will be looking for revenge against Arsenal, given that the teams' last two meetings have both gone the way of the London side: 2-1 in a Premier League clash in mid-July and a penalty shootout triumph in the Community Shield late last month.
Other picks for Premier League this weekend are Crystal Palace vs Everton at 3pm, Brighton & Hove Albion v Manchester Unitedat 12:30pm, West Bromwich Albion v Chelsea at 5:30pm and Burnley vs Southampton at 8pm all on Saturday 26 September, live on SS Premier League.   On Sunday 27 September EPL fans will watch Sheffield United vs Leeds United at 12pm, Tottenham Hotspur vs Newcastle United at 2pm, Manchester City vsLeicester City at 4:30pm and West Ham United vsWolverhampton Wanderers at 7pm all live on SS Premier League.
The top clash for this La Liga round sees champions Real Madrid head to Estadio Benito Villamarin to face Real Betis. This will air on Saturday 26 September at 8pm on SS La Liga and SS GOtv La Liga. Los Verdiblancos have been a bogey team for the capital side in recent times, notably defeating Zinedine Zidane's side 2-1 in their last meeting in March (prior to the season suspension) to extend their unbeaten run in the rivalry to three matches. SuperSport is the only place to get English commentary from the legendary La Liga.
Barcelona will face Villarreal at 8pm on 27 September while Sevilla will face Cadiz on Monday 18 September at 8pm both on SS La Liga and SS GOtv La Liga.  Barcelona and Cadiz are back after being given the first two match days off to have extra recuperation time from last season's UEFA Champions League and Europa League campaigns.
More on La Liga this weekend will see Eibar meet Athletic Bilbao at 8pm on Friday 25 September. While on Saturday at 12 pm Deportivo Alaves will clash with Getafe, Valencia will also clash with Huesca at 3pm and Elche will face Real Sociedad at 5:30pm all airing live on SS La Liga and SS GOtv La Liga. Sunday 27 September SS La Liga and SS GOtv La Liga will air Osasuna vs Levante live at 11am, Athletico Madrid vs Granada at 3pm and Real Valladolid vs Celta Vigo at 5:30pm.
The headline match from Serie A for this round is the Sunday night clash of Roma and Juventus at the Stadio Olimpico in the 'Eternal City'. This will air on SS Football and SS GOtv Select 1 at 7:45pm. Other matches on Sunday 27 September includes,Spezia vs Sassuolo at 11:30am, Napoli vs Genoa at 2pm and Crotone vs Milan at 5pm also live on SS Football and GOtv Select 1.
Elsewhere, Internazionale will have their first match of the season when they host Fiorentina at the San Siro in the late kick-off on Saturday evening at 7:45pm. Also on Saturday 26 September at 2pm, Torino will face Atalanta while at 5pm, Cagliari will face Lazio. Both Live on SS Football and SS GOtv Football. The weekend will conclude for Serie A with Bolongna vs Parma on Monday 28 September at 7:45pm live on SSFootball, SS GOtv Football and SS GOtv Select 1.
SuperSport promises the best of football this season as viewers on DStv and GOtv can see all their favourite stars from the African continent dominating in leagues across Europe.
Don't miss the 2020-21 football season on SuperSport on DStv and GOtv.  For the full football experience, reconnect or subscribe to any of these packages; DStv Premium, Compact Plus, Compact, Confam & Yanga and GOtv Max & Jolli for selected matches.
Also, visit www.dstvafrica.com and www.gotvafrica.com and download the MyDStv app or MyGOtv app from the iOS and Android store to upgrade, reconnect or select the Auto-Renewal option to stay connected to quality football entertainment without interruptions and for other self-service options. And while you're on the move, you can stream matches on DStv Now.