ICT MAN of THE YEAR
Bolarinwa: Steering Nigeria to Digitization
Yomi Bolarinwa, Director General, National Broadcasting Commission (NBC) is steering the emergence of a truly sustainable Broadcast Industry that satisfies the social, political and economic needs of the people of Nigeria.
His agency is responsible for undertaking research and development in the broadcast industry, upholding the principles of equity and fairness in broadcasting and establishing and disseminating a national broadcasting code while also setting standards with regards to the contents and quality of materials broadcast.
Under him, the NBC is now evolving defined standards, in all aspects of Broadcasting, by effectively licensing, monitoring and regulating an environment that encourages investment and development of quality programming and technology for a viable industry, which competes favourably in the global information society.
Urbane and unassuming, Bolarinwa, believes that broadcasting should satisfy the needs of society which include serving as a forum of exchange for comment and criticisms representing every stratum of the society as required in a federal state like Nigeria.
To broadcasters in Nigeria need to use the service as a means of projecting the opinions and attitudes of different groups to one another, such as the balancing of information flow between rural and urban, government and the governed as well as the presentation and clarification of the goals and values of society.
He is also a firm believer in alternative dispute resolution going by the panache with which he is able to extract agreements from the feuding parties in the industry.
The major task before him now is to steer the country into the era of digital broadcasting.
So far, he managed well the frenzy around the about migration to digital broadcasting through continuous education and awareness programmes.
With the concept Campus Radio, Bolarinwa has laid the framework for the training of students of higher institutions to become professionals in their chosen fields of broadcasting such as scripting, presentation, directing production, and engineering.
The decision by the NBC under him to liberalise network broadcasting in Nigeria, no doubt, promises to open a new vista in the much vaunted deregulation of the industry.
He said,"After 77 years of radio broadcasting, 50 years of television broadcasting and 17 years of broadcast deregulation, only the Federal Government owns the only licensed radio and television networks.
"Given Nigeria's enormous size, her wide diversity and remarkable plurality as well as its economic prospects, NBC has determined that it is feasible, desirable and indeed imperative to increase the number of broadcast networks in the country.
"The commission has, therefore, sought and received the gracious approval of President Yar'Adua to commence the licensing process for commercially operated and privately owned radio and television network services, to operate alongside the existing Federal Government owned radio and television networks."
Cast your vote for Bolarinwa "Bolarinwa: ICT Man of the Year" by sending email to [email protected]
Prof Cleopas Angaye: Leading ICT Light

Prof. Cleopas Angaye is the director general and chief executive officer, of National Information Technology Development Agency (NITDA), a world class IT Agency totally committed to the transformation of Nigeria into an IT driven economy for global competitiveness through a faithful and creative implementation of an IT policy for Nigeria.
NITDA is the clearing house for IT projects in the public sector and is committed to the drive to bring government and its services closer to the people through IT.
Entrusted with the implementation of the National IT policy, which seeks to make Nigeria an IT capable country in no distant future, NITDA has been mandated to supervise the management of the country code Top Level Domain as a national resource.
NITDA uses IT for purposes of Education, Poverty Eradication, Job Creation, Global Competitiveness, Creation of wealth, and for such other purposes as the Government may from time to time determine.
The Agency had a mandate to coordinate and regulate the development and regulation of the IT sector by advising Government on ways of promoting this development and providing appropriate IT legislation to enhance a vibrant growth of the industry.
Angaye brought uncommon touch and panache to NITDA with a number of projects as he seeks to implement the IT policy.
The DG is prepared for this role because over the years, he has been involved in the development of application software for different purposes ranging from GIS, e-commerce, biometrics, communication security, video messaging, compression, pattern recognition and cybernetics.
Since his appointment last five years, as Nigeria's chief Information and Technology officer, has continued to improve on the environment and infrastructure of technology in the country.
In his capacity, he ensures that the entire citizenry is empowered with information technologies through the development of a critical mass of IT proficient and globally competitive manpower.
The numerous strategic alliances with the private sector as well as international organizations is helping Nigeria actualise her IT vision.
He is also successfully regulating the Information Technology Sector in Nigeria ensuring that Information Technology resources are readily available to promote efficient national development.
Under him, NITDA has grown into a more proactive organisation in the best interest of the country.
The Agency has also been opened up to other stakeholders for accelerated growth in the industry.
With over 33 years of software development, 10 years of industry experience in USQA and more than 7 years of IT administration; professor Angaye is a leading light in ICT development in Africa.
A native of Bayelsa state, Angaye holds a Ph.D. degree in computer science from KSU Manhattan, Kansas USA.
He has worked in various capacities as a senior systems analyst and programmer, senior research scientist among others, in various organizations.
In his field, Angaye has distinguished himself in the area of Facial Recognition, WEB intercommunication software and 3D Grid Field software development.
Cast your vote for Angaye "Angaye: ICT Man of the Year" by sending email to [email protected]
Ernest Ndukwe: Father of Nigeria Modern Telecom
The story of the growth recorded by Nigeria telecommunications sector will not be complete without mentioning the contributions of Dr. Ernest Ndukwe, executive vice chairman, Nigerian Communications Commission (NCC).
Mr. Telecom as he is popularly called brought to bear his wealth of experience in telecommunications administrations and engineering to the revolution of the sector that today has taken the country to number position in Africa in terms growth having surpassed countries like South Africa, Egypt that started before us.
At the time he was appointed EVC at NCC, the world transparency could not be found in the dictionary of the country as fraud and favouritism among others perverted our national life. Determined to make a difference that could change the perception of the international community about Nigeria and as well guarantee the much needed confidence to would be investors in the sector, that he conducted the world acclaimed most transparent auctioning of Global System for Mobile communications (GSM) license in 2001.
The robust regulatory framework put in place by Ndukwe resulted in increase in teledensity to 50% and number of Nigerians with access to telephone from 400,000 in 2001 to 70 million last year.
Worried by low internet penetration in the country, he gave internet service providers opportunity through a relaxed regulation frame work in order for them to drive internet accessibility to all nooks and crane of the country. He did not stop at that, as NCC under his watchful eyes embarked on projects such as State Accelerated Broadband Initiative, a project that tends to make broadband internet service available to all Nigerians no matter where they may live.
Born 60 years ago to the family of Mr. and Mrs. Clement Ndukwe of Oraifite in Anambra, he attended Union secondary school, Enugu, from where he graduated in 1966. After leaving secondary school, Ndukwe was hindered from taking the next academic stride immediately due to the outbreak of the civil war in 1967. As soon as the war was over in 1970 he applied to some universities and was offered admission to study electronic and electrical engineering at the University of Ife, now Obafemi Awolowo University (OAU). While at OAU he exhibited his leadership qualities that earned him President of HISOC Circle, the premier social club at the university, and also president of the Electronic and Electrical Engineering Society. He graduated in 1975.
Ndukwe took his turn in the mandatory National Youth Service Corps Scheme and served in Lagos at railway workshop in Ebute-Metta. He was a member of the team that started repair of voltage regulators in diesel electric locomotive engines locally.
Thereafter, he got a job offer from Radio Communications Nigeria Limited (RCN). With only few months on the job he was selected to attend a course in satellite communications at Harris Corporation's training facilities in Melbourne, Florida, United States of America. He stay at Harris Corporation afforded him the privilege to be part of a team to execute a contract of building domestic satellite systems in Nigeria.
On his return to the country, he rose rapidly in RCN, becoming an Assistant Engineering Manager in 1980. He left RCN after four years to GEC (Telecommunications) Nigeria Limited as Engineering Manager. In 1988 he was named the Managing director, a first for a Nigerian. GEC later changed its name to GPT.
Ndukwe in 1993 became the first elected president of Association of Telecommunications Companies of Nigeria (ATCON). He ran ATCON from 1993 to 2000 when he was appointed the executive vice chairman of the NCC. As president of ATCON, he brought telecommunications companies into one fold to discuss matters that pertained to the progress of the industry and sought ways to expand the market to other parts of West Africa.
Ndukwe did not stop at canvassing ideals that drove the industry. In 1995, he came up with the idea of exhibitions and conferences, tagged NICOMM, as a wholly private sector initiative to energies telecommunications. The exhibition provided a platform for the members of ATCON to showcase their stock as well as educate the public on new technology.
Cast your vote for Ndukwe "Ndukwe: ICT Man of the Year" by sending email to [email protected]
Dr. Emmanuel E. Ekuwem: Powerful Voice in Telecom
One man that has remained vocal and relevant in the country's information and communications technology is Dr. Emmanuel E. Ekuwem, national President of the Association of Telecommunications Companies of Nigeria (Atcon) and chief executive officer of Teledom Group, an indigenous conglomerate company with expertise in Broadband ICT infrastructure development, deployment and software development for telecom process automation.
Among his major ideas that have been adopted as national policy is the registration of SIM card by Nigerian Communications Commission (NCC). It was Dr. Ekuwem in his usual advocacy forum that canvassed for the mandatory registration of SIM cards in the country as away of curbing the use of mobile phone to perpetrate evil.
He has also been a strong believer in the use of broadband away of solving the country's backwardness economic advancement.
He has tremendous capabilities and versatility in telecom engineering, information technology and telecom peripherals instrumentation. His vast knowledge, expertise and experience is resource and guiding tool for both his company and the larger society.
Dr. Emmanuel E. Ekuwem is an alumnus of Obafemi Awolowo University (University of Ife) Ile-Ife, he holds a Bachelors Degree in Engineering Physics and two Masters Degree in Physics and Electronic & Electrical Engineering respectively as well as a PhD in Electronic and Electrical Engineering. He did his Post-PhD fellowship research work, in the Networking and Radio Propagation Laboratory of the UNESCO ICTP, Trieste, Italy.
Dr Ekuwem, a prime mover of Teledom International Limited, came over to the company with IT-Management experience as an expert/Consultant in Telecommunication and IT. He held brief for the Assistant Director (Technical Services) in the Aviation Ministry before going on voluntary retirement at a very young age. While in the Aviation establishment, he won a "Ministerial Award for Outstanding Productivity". As a scion of telecommunication and IT, he has delivered several papers at workshops, conferences and seminars on how to manage, improve and integrate Nigeria and indeed Africa to the global IT-world for the greater benefits of all. He is really detailed, and well travelled in the global IT industry. Dr Ekuwem speaks excellent English, French and Italian. He is a member of IEEE, ISOC, NMS, among others.
As a mark of special recognition of the contribution of Dr. Emmanuel E. Ekuwem to the growth of ICT in Nigeria, the President of the Federal Republic of Nigeria, Chief Olusegun Obasanjo, in year 2001 identified him as the most productive individual and conferred on him the most prestigious award – the National Productivity Order of Merit – NPOM. This very award stands him out as an epitome of excellence in his chosen career.
For his contribution to diffusion of knowledge using Information Technology, the Ibaka Traditional Rulers Council in December 2002, conferred the Chieftaincy title of "Obong Ifiok" (Chief/Custodian of Knowledge) on Dr. Ekuwem, Association of Telecommunication Companies Of Nigeria's (ATCON) National Telecommunications Merit Award was conferred on him in 2004 at the 10th Anniversary of the body. He is IT & Telecom Personality of the Year 2004, an award by NITTA and Distinguished Scientist Award was given to him in October 2004 by Faculty of Science, OAU, Ife.
The Nigerian Institute of Physics (NIP), in celebrating 2005 as the World Physics Year declared by the United Nations to commemorate the Centennial anniversary of Albert Einstein's famous discovery of Relativity, conferred the Award of Excellence on Dr. Ekuwem on 18 August 2005 for his contribution to networking of academic minds and institutions for the exchange of scientific knowledge.
Recently, in 2008, Dr. Ekuwem earned an Award of Excellence by National Dailies for his Advocacy of Broadband Information and Communications Technology Infrastructure penetration of Nigeria for Knowledge Wealth Creation.
He is a pioneer Proposer of "Migration from Militants to Digital Revolutionaries" for the restive youth in the Nigeria Delta.
Cast your vote for Ekuwem "Ekuwem: ICT Man of the Year" by sending email to [email protected]
DIGITAL GOVERNOR of THE YEAR
Imoke: Fueling the Fire of Digital Governance

Senator Liyel Imoke is the enigmatic governor of Cross Rivers State nominated as the "Digital Governor of the Year" for using ICT's to achieve the millennium development goals in his state.
The selection committee of Beacon of ICT Awards nominated Imoke for rekindling hope of better life the people of his state with various ICT programmes.
Since assumption of office, the Imoke administration has penned an agreement with Galaxy Backbone for the provision of connectivity for its social safety net and primary health care programmes.
His administration is also working on the first elaborate e-Government Initiative at deploying a Wi-Fi and WiMAX IP Network over the state.
The project will provide the government and citizens of Cross River State with internet solutions through WiMax Network Backbone, Localized WiFi, Voice, Data, and Video services. The scope also includes an interface with the existing government fibre network, a robust and flexible billing model, and mobile data applications for PDAs, among others.
The framework is multi-service wireless network architecture that supports the state government, public safety, and public access and enables a wide variety of advanced new applications and further enhances the use of the ones already.
Elsewhere, the government has shown commitment towards strengthening the teaching of science, mathematics and technology in the state school system.
His administration is also using Geographic Information System (GIS) in conformity with the current technological enhancement procedure in a developing country on matters relating to land use..
Imoke the a five star performer was born on July 10, 1961 at the University College Hospital, Ibadan – in the then Western Region of Nigeria.
He is an Economist, a lawyer and astute administrator.
After law practices in Washington DC and Lagos, Imoke ventured into business, with interests in oil and gas, construction, communication, merchandising and management consultancy.
As his deftness as a technocrat evolved, circumstance, conviction and destiny compelled him into politics.
In 1992, aged 30, he was elected as a Senator of the Federal Republic of Nigeria, Becoming the youngest legislator in the history of the Senate.
His political credentials were substantiated and he was thrust to national prominence when he was appointed as Special Adviser on Public Utilities by President Olusegun Obasanjo in 1999.
He also served as Executive Chairman of the Special Board charged with responsibility for the winding down of Oil Minerals Producing Areas Development Commission (OMPADEC).He also served as Chairman of the technical Board of the National Electric Power Authority (NEPA) charged to rehabilitating existing infrastructure to deliver 4,000 MW of electricity, a feat that was accomplished and has not been surpassed to date.
In July 2003, Senator Imoke was appointed Nigeria's Minister of Power and Steel at a point doubling as Minister of Education. As Minister of Power and Steel, Imoke implemented comprehensive reforms in the power sector including the management of the passage of the Electric Power Sector Reform Act of 2005, and consequently led to the establishment of the Nigerian Energy Regulatory Commission (NERC),Rural Electrification Agency(REA) and the Unbundling of the National Electric Power Authority(NEPA).Also under Imoke's leadership ,the Ministry devised and began the implementation of a 25year national energy development planEmbarking on the largest power programme in the world at the time the National Integrated Power Project (NIPP).
Senator Imoke was elected Governor of Cross River State on April 14, 2007, in a landslide .An Election Appeal Tribunal annulled that election in July 2008, which necessitated a re-run on August 23 of the same year .Governor Imoke's previous victory was validated as he won again with a landslide.
Governor Imoke has received many awards including the ThisDay Award as Best Governor in Tourism Development for 2008.He is a member of the Nigeria Bar Association, Honourary Fellow of the Nigeria Society of Engineers, and Fellow of the Institute of Public Administration amongst others.
He is married to Mrs Obioma Liyel Imoke, herself a lawyer, business and political leader and a champion for children and women rights. Their marriage is blessed with children.
Nothing validates a star performer better, than an award with a star theme. Cast your vote for Imoke "Imoke: Digital Governor" by sending email to [email protected]
Babatunde Fashola: Transforming Lagos with ICT
Babatunde Fashola also known as (BRF), governor, Lagos state has made tremendous progress towards the e-government prowess of the state.
Easily, the best man to have ruled the state, Fashola, has changed the function of Information Communication Technology (ICT) from a mere support service system to a business enabler for private and public enterprises.
Today, Lagos state saves some N200 million monthly with the deployment of ICT as a fundamental tool in governance, this feat is unparalleled.
The various ICT initiatives in the state bear testimony to his robust management style.
Also, in the past two years of his administration, Lagos State has witnessed tremendous infrastructural development a feat that has not only been noticed by the citizens but more so received accolades and commendations from the international community. Fashola's administration has been up and running especially in his resolve to make the state not only a centre of excellence but also crime-free.
In this regard he has rolled up an ambitious plan to install 10,000 solar-powered closed circuit cameras all over Lagos metropolis, under the "Lagos Safe City Project". That project according to him is necessitated by the desire to make the state safe both for inhabitants and investors alike.
For him, the population of 18 million people can not be protected and policed by only 33,000 police personnel noting that in an information technology driven world we have to be counted as one of those states and communities who will adopt best practices, cameras, sensors, tracking devices that would assist men and officers of the force, fire services among others to do their duty much more effectively.
It must be noted that the state has one of the highest crime rates in the country and that is not surprising given the high population density. But before now it had lacked any reliable emergency response services and efficient crime control system.
The envisaged central security command unit would be equipped with men from various security outfits, including the Nigeria Police, the military, Lagos State Traffic Management Authority (LAMATA).
Given the prediction that Lagos will be the third largest mega city in the world by 2015 the state government is proposing to build the Lagos Energy City which is envisioned to be the first fully integrated business hub for the oil and gas industry in the African continent. This 763 hectare city will be located in Badagry Town and cost $1.8billion to build. When completed, it would house both national and multinational companies including government agencies, commissions and IT companies among others.
Born on June 28, 1963 in large family of 137 children, he attended Birch freeman High School Lagos and studied at the University of Benin where he graduated with a Bachelor of laws degree in 1987.
He was called to the bar in 1988. A Notary Public of the Supreme Court of Nigeria he commenced his legal career in the LAW FIRM OF Sofunde, Osakwe, Ogundipe and Belgore specializing in intellectual property, commercial, mergers, acquisition, criminal law, chieftaincy matters as well as land disputes.
Fashola served in various capacities including, Secretary of the Lands sub-committee of the Transnational Work Groups(1999), member of the panel of Enquiry into allocation of houses on the Mobolaji Johnson Housing Scheme at Lekki(2000), member of the State Tenders Board(2002-2005) Member of Lagos State Executive Council(2002-2006),Member of the State Security Council(2002-2006,Member of the State Treasury Board. Chairman Ad-hoc committee on the Review of Asset distribution among Local Governments. He was Chief of Staff to the immediate past state Governor, Asiwaju Bola Tinubu.
Akpabio: Typifies Empowerment with ICT
He had a vision that an Akwa Ibom State with an empowered populace and a private sector-driven economy would act as a catalyst to Nigeria's industrial revolution.
So since he was sworn May 29, 2007, Obong (Barr.) Godswill Akpabio, governor of Akwa Ibom state, has gone about creating a dynamic prosperous, productive populace, where equal opportunity, justice and social and political equity, and harmony prevail among all ethnic nationalities and geopolitical zones his state.
The wholesome development of the state is encapsulated in the governor's nine point agenda including: unity; peace & security; youth empowerment; new economy; strategic Infrastructure; food security; social development; talent development and continuity.
Akpabio typifies human empowerment and in the last two and half years, has embarked on massive investments in schools, hospitals, roads, and science and technology.
Already, he has put the state on the information and communication technology super highway.
He has through the state ministry of Science and Technology has instituted a Graduate Assistance Programme (GAP), which has already trained 450 unemployed university graduates.
Elsewhere, the government is currently conducting a survey of ICT Infrastructure in government ministries, departments and agencies to ascertain the level of preparedness for e-Governance.
Akpabio's foot prints in the sand is not surprising, he started as a teacher in 1982 at Afaha Secondary School , Essien Udim Local Government Area was later on graduation from the University, associate partner with the firm of Paul Usoro & Co.
He was also once director, Corporate Affairs/Legal Services, EMIS Telecoms and acting managing director/chief executive of the company.
A grass root man, Akpabio was also commissioners for Petroleum and Natural Resources, Local Government and Chieftaincy Affairs and Lands and Housing in Akwa Ibom State .
Through the years, Akpabio, has proven himself to be an astute administrator of both men and resources.
In EMIS Telecoms Ltd, his contributions gave the company a staggering in-road into the industry's market share at the time
.
Without discrimination, he rendered assistance to numerous Akwa Ibom citizens particularly the widows, youth and the less privileged.
Born on December 9, 1962 his name elicits different connotations; to his wife and children, a devoted husband and a loving father, to the youths, a role model worthy of emulation, to the elderly, respectful and humble personage, to the needy, a generous and as a cheerful giver and to his contemporaries, a trail blazer.
In the political arena, particularly in Akwa Ibom State , the name is synonymous with 'Continuity', 'Hope' and 'Good Governance.'
Cast your vote for Akpabio "Akpabio: Digital Governor" by sending email to [email protected]
Babangida Aliyu: Hinges Development on ICT
Dr. Babangida Aliyu, Chief Servant of Niger State, does not need much introduction as he is among few governors in the country that set out to impact positively in the lives of their citizenry through people oriented programmes and policies.
In a departure from the traditional system in most northern states where none indigenes in the state government primary and secondary schools pay different fees from those paid by indigenes, Dr. Aliyu, scrapped the system and ensure a uniform school fees for both indigenes and none indigenes in Niger State.
Niger State under the government of Dr. Babangida Aliyu has witnessed tremendous growth especially in information and communications technology. It is within the three years of his administration that the state conceived the establishment of a new information and communication technology (ICT) park in the State that will provide thousands of jobs for people in the region.
The Park which will be built and equipped to international standards and will eventually make the state a reference point for ICT. The development forms part of Niger State governor Babangida Aliyu's plans to alleviate poverty in the region through the employment opportunities it will present.
In line with the commitment of the Niger State government, the executive governor, Dr. Babangida Aliyu has also endorsed a teaming up of the state with the federal government infrastructure backbone company, the Galaxy Backbone Plc through the National Information, Communication and Education Programme (NICEP) projects.
NICEP is an Information and Communication Technology (ICT) policy intervention by the Federal Government targeted at the realization of its e-governance and Millennium Development Goals' objectives.
The NICEP project promises to provide the benefits of ICT to all areas of the country, particularly hard-to-reach areas and underserved communities, connected directly to the NICEP national operations centre in Abuja.
Mu'azu Babangida Aliyu was born in Minna in Niger State on November 12, 1955. He attended the College of Arts & Arabic Studies in Sokoto, graduating in 1974. In 1977, he obtained the Nigeria Certificate in Education from the College of Education, Sokoto. After the mandatory one-year National Youth Service, in 1978 he became a teacher at Government Teachers' College, Minna. Later he went to Bayero University, Kano where he obtained a BA in Education in 1983. He went on to the University of Pittsburgh, Pennsylvania, United States in 1985, gaining a PhD in Public Policy and Strategic Studies in 1989.
In 1983 he was elected to the National House of Representatives for Chanchaga Federal Constituency towards the end of the short-lived Nigerian Second Republic.
He joined the Federal Public Service as Acting Chief Political Affairs Officer in May, 1990. He subsequently held posts in the Office of the Secretary to the Government of Federation and the National Council on Inter-Governmental Relations. From 1996 until April 1999 he was director (Maritime Services) in the Ministry of Transportation. In 1999 he was appointed Federal Permanent Secretary and Chief Operating/Accounting Officer, and later served in a number of senior positions in different Federal civil service departments until 2007, when he reentered politics and became governor of Niger State.
Cast your vote for Aliyu "Aliyu: Digital Governor" by sending email to [email protected]
MOST INNOVATIVE COMPANY of the YEAR
Omatek Computers: Putting Nigeria on Global Map
Omatek computers is one of the four computer assembling companies certified by National Information Technology Development Agency (Nitda) that has distinguished itself in promoting Nigerian brand in West Africa and beyond.
Mrs. Florence Seriki, managing director, Omatek started in 1986 by training Bank executives; SME's and Oil company executives on how to use their computers. By 1998, the executives relied on her expertise to source for their personal computers .She then proceeded to become a premium partner for the foremost foreign brands in the likes of Compaq, HP, IBM and Apple.
In 1993, after posting over $1Million in revenue from sales of these brands, Omatek commenced the assembly of Omatek brand of computers from Semi Knocked Down (SKD) parts. In 2003, owing to the successful launch of Omatek brand of computers and the increasing demand for the products, the company further diversified its base and commenced the production of computers and other components from Completely Knock Down (CKD) parts thus making Omatek the first factory in Africa to produce computer casings from CKD, the assembling of computers and notebooks also from CKD.
The company further graduated into buying component parts from seasoned first class manufacturers that produce for other foreign brands.
In order to sustain the quality of Omatek products, it became imperative to maintain the purchase of one 40-foot container of notebook parts monthly with first class notable manufacturers in Asia who also produce for other foreign brands.
Prior to that, the company embarked on a strategy to enhance its production as well as elevate the level of parts producers it was initially sourcing raw material from. The strategy crystallized in 2003, as Omatek embarked on a Joint Venture initiative under the SMEIS platform to set up an ultra modern factory in Lagos, Nigeria.
The establishment of the factory also marked Omatek's metamorphosis into an Original Equipment Manufacturer (OEM) with capacity to build volume required for the Nigerian as well as the African Market and also transfer technology to Nigerians and thereon build the needed critical mass of IT professionals required to drive the industry.
To underscore Omatek's commitment towards extending access of computers and allied products to all, Omatek designed and deployed initiatives geared towards extending acquisition of computers for all segments of the society. One of such initiatives is the e-Xpress scheme which comprises of the e- consumer, e-youth, e-tertiary, and e-mobile.
These provided products for consumer- oriented buyers, SME', the youths in schools and their institutions, the tertiary level students and their tutors, and also the upwardly as well as horizontally mobile executive on the move respectively. The scheme will extend a credit line to the beneficiary who is required to pay over a maximum period of three years on any product of their choice.
Through a bold vision and the determination to be a leader in the ICT industry within Africa and beyond, Omatek has consistently sought partnerships with institutions and corporations alike across the country for the operation of Resource Centers where capacity can be developed and transferred, Research and Development into new products and services can be attained, and the creation of the critical mass of IT executives and technicians can be a reality for a bourgeoning industry.
Today Omatek has in place a compact Memorandum of Understanding with several Institutions of Learning scattered across Nigeria and Ghana with Resource Centers within their campuses offering diverse expertise, providing hands-on experience for engineering students and also serving as an after-sales-service-center for all Omatek brand of products within the location/localty.
Omatek plc is a public quoted company whose product range includes Desktop PCs for Home/Office, Omatek Notebooks, Monitors, Speakers, Plasma TV, DVD as well as Power products
Cast your vote for Omatek " Omatek: Most Innovative Company of the Year" by sending email to [email protected]
Helios Towers: Ensuring the Highest Quality of Service


Helios Towers is nominated as the "Most Innovative Company of the year" for delivering the highest levels of quality of service and the vast coverage that its customers need to grow robust and efficient networks.
The company believes that that infrastructure sharing provides practical means to improving a country's competitive landscape while providing enormous opportunity to bridge the digital divide in under-developed countries especially in their far flung areas which are traditionally characterized by huge fixed, sunk and irreversible investment, often making telecommunications infrastructure investment a high risk undertaking.
To Helios Towers, sharing of existing or new sites infrastructure can promote economic efficiency, make market entrants able to compete effectively against existing infrastructure owners, offering 3G or competing broadband or mobile services and can reduce infrastructure cost and consequently the upfront investment burden.
That is why the company is helping lower operators operating costs and gain a competitive business advantage by out-tasking IT networking needs.
The company is already a leading site solutions experts in Nigeria/Africa, and the partner of choice for collocation in the eyes of its employees, customers and communities
Helios Towers focus all its activities towards meeting and exceeding the needs and expectations of customers by providing the highest quality service possible in an environmentally friendly manner.
They do this through continuous strategic and technological innovation.
At Helios Towers, clients are guaranteed 99.99% uptime and it has over 1000 sites in prime locations nationwide while boasting of speed to market as well as marked reductions in CAPEX and OPEX.
Helios Towers' Co-location Package includes Earthed tower prepared for mounting of antennas, dedicated environmentally cooled equipment shelters, Mains AC power with 2 x standby generators, Backup DC powers( Batteries and rectifiers), 24 x7 monitoring through remote NOC , 24 hours Site Security ,Site operation and maintenance, Site Insurance, 24 x 7 access for operator and Antenna installation services.
Helios Towers Nigeria has also achieved ISO 9001:2008 certification for excellent quality management systems and processes.
The certification is a confirmation of HTN's conformity with the requirements of NIS ISO 9001: 2008 standards. It also conveys the certification of HTN facilities nationwide.
ISO 9001:2008 specifies requirements for a quality management system where an organization needs to demonstrate its ability to consistently provide products/services that meets customer, statutory and regulatory requirements.
It aims at enhancing customer satisfaction through the effective application of the system, including processes for continual improvement of the system and the assurance of conformity to customer, statutory and regulatory requirements.
ISO standards provide requirements and gives guidance on good management practice and quality management systems. It is now firmly established as the globally accepted standard for providing assurance about the ability to satisfy quality requirements and to enhance customer satisfaction in supplier-customer relationships.
Cast your vote for Helios " Helios: Most Innovative Company of the Year" by sending email to [email protected]
Etisalat: Technology, Simplicity @ Heart of Service
When Emerging Markets Telecommunication Services (EMTS), trading as Etisalat, in partnership with Mubadala Development Company and Etisalat of the United Arab Emirates emerged as Nigeria's fifth GSM operator, many gave the company little chance.
Some skeptics thought that there could be nothing new and that the company did not stand a chance.
But within a short space of time, Etisalat has demonstrate its core values of optimism, simplicity and caring – for which it has become known in other markets to the Nigerian people offering them world-class telecommunications services.
It is investing heavily in the Nigerian economy as well as in its own human resources. From day-one of its operations in Nigeria, it has put in place various skills acquisition and training programs to enable its people offer outstanding quality and services to Nigerians.
Etisalat believes that apart from offering a solid platform of technological innovation, sustainable investment is the bedrock of stellar growth and economic stability.
Indeed, at Etisalat the future is a world in which technology extends people's reach on all fronts.
Its vision is a world where people's reach is not limited by matter or distance; a world where people will effortlessly stay in touch with family and friends; a world where businesses of all sizes can reach new markets without the limitations of distance and travel.
Some of the unique services offerings by the company suit every day lifestyle of Nigerians.
From Easy Net, Easy Cliq, Easy Starter, International Roaming, Devices, Recharge Cards
Etisalat brings to innovative products and simple service features.
Easy Net, is a superfast plug and play mobile internet device that opens web pages, emails and documents in seconds combining great and flexible packages that enable users browse the web for hours, send emails and spend quality time online.
The Easy Cliq is the first SIM pack is 4-in-1; giving four SIM cards that can be shared with the people in your clique. Plus, each number in the pack follows sequentially, so they're all easy to remember.
Easy cliq is the special prepaid package from Etisalat to every Nigerian youth with many free services, added benefits and cheaper tariffs.
Elsewhere, Easy Starter, prepaid packages offers competitive tariffs, no rental charges and added flexibility.
Etisalat's Easy Starter package lets users enjoy a new set of innovative benefits filled with: excitement: easy starter lets you choose your homezone – any preferred location from which you will enjoy discounted calls to any network, simplicity: A simple price structure with easy to use services and affordable prices: Making calls from your homezone lets you talk more and pay less as well as friendly service
Above all, Etisalat's Customer Care lines are open 24/7 and users can speak to customer care staff in any of English, Pidgin English, Hausa, Yoruba or Igbo.
All these services have made Etisalat is the fastest growing telecommunications company in the world and has been rated as the best performing Telecommunication Company by the Nigerian Communication Commission (NCC).
Cast your vote for Etisalat "Etisalat: Most Innovative Company of the Year" by sending email to [email protected]
Zinox: Nigerian Company, World Class Products
Zinox Technologies Ltd, is Nigeria ICT identity and the foremost IT company to go into an uncharted terrain of computer production in West Africa.
With Nigerians in mind as it debuted with the first ever Nigerian internationally certified branded computers with the Naira keyboard.
Today, the new Zinox Technologies with its strong research and development backbone has continued to develope a variety of uncommon products, that are internationally certified and enough local and international capacities, to support her future expansion and structured growth in other digital solutions areas other than computer manufacturing.
Its products include Zinox Smart Plus, Zinox Bijimi, Zinox Classic, Zinox UPS and Zinox APC.
Presently, rated by international Data Corporation (IDC), USA as the No.2 selling brand amongst international brands in Nigeria is the only brand that has reduced the total cost of ownership of computers in Nigeria through nationwide support network.
With a soaring growth in all performance indices Zinox technologies has consistently proven that IT knowledge and deployment of robust ICT infrastructure are the key drivers of the new economy. Being the No. 1CT distributor in sub Sahara Africa it controls over 60% of this market segment.
Zinox recognized that computer knowledge is the key road to technological development for any nation and self empowerment for every individual. In recognition of this, the organization has embarked on a nationwide project known as "Computerize Nigeria Project". To capture the essence of this monumental epoch, Chief Leo Stan Ekeh, chairman of Zinox Computers categorically emphasized that "we are now in the century of freedom from the shackles of oppression, depression, poverty and underdevelopment". According to him, the key to attaining this freedom is knowledge.
Presently, some states have embraced the message through partnering with the company to bring the benefits of computer knowledge to their citizens. Recently, Zinox Computers bagged the "IT Excellence Award" of the Nigeria Computer Society.
It has launched the most robust e-learning suite in Africa and is rated No.1 by World e-library and with over 75,000 books it is the promoter of Digital Knowledge Democracy Project across Africa.
Zinox has also developed e-learning suite with 100 laptops and internet facility in each of the select 120 secondary schools in Nigeria in a major national e-project sponsored by the Universal Services Providers Fund (USPF).
In order to entrench the teaching and use of computers in all facets of society, it has gone ahead to establish digital centres and laboratories which were donated to the Lagos State Polytechnic, Federal University of Agriculture, Makurdi, Imo State University of Technology, Owerri Federal Polytechnic, Nekede, Owerri, Federal Polytechnic Idah and Katsina State Government. More importantly, Zinox Group has been in the forefront of organizing seminars, workshops and symposia for many people and organizations in the acquisition of computer knowledge because of the role it plays in national development.
Cast your vote for Zinox " Zinox Most Innovative Company of the Year" by sending email to [email protected]
CSCS Sensitizes Financial Market Stakeholders on Cyber-Security
Central Securities Clearing System (CSCS) Plc, Nigeria's capital market infrastructure, sustains cyber-security advocacy as it sensitizes financial market participants on rising rate of cybercrime.
In a webinar organized by CSCS, financial market stakeholders, including bankers and capital market operators dialogued on innovative measures for preventing cybercrimes, dire need for increased campaign and exigency of collaborative investments to reign the rising rate of cybercrime.
The online event themed "Cyber Security and Information During the Pandemic" was lauded for its timeliness, as COVID-19 pandemic and attendant remote connections may have increased cyber-security risks in many organizations, particularly as the crime rate surges globally, with rising exposure of financial services institutions in Nigeria and the broader African continent.
The event which was widely attended with participants from the banking sector, capital market and public service, had Mr. Tobe Nnadozie (Divisional Head, Technology and Innovations, CSCS Plc), Mr. Bharat Soni (Chief Information Security Officer, GTBank Plc) and Mr. Ikechukwu Ugoji (Chief Information Security Officer, Interswitch Limited) as panelists.
Speaking on the event, Mr. Haruna Jalo-Waziri, the Chief Executive Officer, CSCS Plc, noted that "cybersecurity is a collective effort and everyone must play their role to preserve the integrity and sanctity of the financial market.
The pandemic and its attendant remote connections occasioned by business continuity and work-from-home protocols have increased exposures to cyber-security risks and some businesses may have suffered colossal losses due to cyberattacks since the pandemic.
More than ever, cyberattacks are like a double whammy at this challenging time when businesses are re-strategizing to adapt to the new normal and ensure sustainability."
Mr. Femi Onifade, the Chief Strategy Officer, CSCS Plc reiterated the CEO's perspective, noting that "a breach on any market participant's network may inadvertently expose the entire system, thus reinforcing why we must collaborate to prevent any vulnerabilities in the financial system and why all participants and stakeholders must take active and effective measures in ensuring and sustaining cyber-resilience."
While speaking at the event, Mr. Bharat Soni said, "new work culture has expanded remote activities and cloud capabilities to an unprecedented level, thereby making businesses more vulnerable to cyber-attacks such as online scams and phishing, disruptive malware, malicious domains amongst others.
Hence, the use of strong authentication for accessing networks would no longer be an option but a necessity." He concluded that "Awareness of the new realities of safe cyber practices need to be communicated to employees, partners and customers so that they can remain aware of the evolving cyber threat and how to best protect themselves and their organizations".
In the same vein, Mr. Ikechukwu Ugoji said, "over 90% of cyber breaches are facilitated by phishing email or social engineering attack and that every employee is a first-line of defence against incoming threats and employees must be made to understand their vital roles and responsibility in protecting the organization."
On his part, Mr. Tobe Nnadozie, posited that "the pattern of spend on cybersecurity shows clearly that organizations are making relevant investments to protect their systems and broader market, albeit sadly, lack of vigilance is the leading cause of breaches".
Muoghalu, Kukah Headline ARCAN Lectures
Association of Retired Career Ambassadors of Nigeria (ARCAN) has lined up a two-week long, five-lecture series to commemorate the 60th Independence Anniversary of Nigeria.
The lecture series scheduled to commence from Tuesday September, 22 through to Tuesday, October 6 2020 is themed Nigeria @ 60- The Journey So Far.
Dr. Kingsley Muoghalu, former Deputy Governor of Central Bank of Nigeria, CBN, and a presidential candidate during the 2019 presidential election is expected to kick off the lecture series on Tuesday. He speaks on the topic: Nationhood, Development and Democracy in Nigeria.
Other speakers include the highly revered Bishop Matthew Hassan Kukah who would be speaking on Thursday, September 24 on the topic: 60 years of Nigeria's Journey to Democracy: Hopes and Impediments.
Dr Vanessa Iwowo, an award-winning management scholar takes the stage on Monday 28 September, 2020 and she would dwell on the topic: [email protected]: Leadership, Democracy and the Politics of Identity.
Tuesday, 29th September, 2020  would be the turn of political activist and scholar Dr. Usman Bugaje to explore the topic: 60 years of Nation-Building: The Management of Our Diversity, Resources and Nation-Building.
Erudite scholar and specialist in International Relations, Prof W. Alade Fawole, is billed to speak on Tuesday 6th October, 2020 on the topic: Nigeria in International Affairs: Prognosis for the next Sixty Years.
The host, Ambassador Joe Keshi, said remarks would be made by an array of eminent Nigerians including ARCAN President, Amb J.K Shinkaiye, ARCAN's Doyen , Amb Ignatius C. Olisemeka and other eminent Nigerians and diplomats.
According to Keshi, "the series will review the state of our nation in the last 60 years and how the lofty dreams of our founding fathers of building a just and equitable nation where no man is oppressed can be truly attained.
"Additionally, it will review the impact of domestic policies on our foreign policy pursuits and engagement, and above all, offer a futuristic vision of what our foreign policy priorities in the next 60 years should be like," he said.
Ene-Obong, CEO of 54gene Selected as Endeavor Entrepreneur
Endeavor has welcomed a new entrepreneur into its global network; Dr. Abasi Ene-Obong of 54gene, was selected as an Endeavor Entrepreneur on September 17, 2020.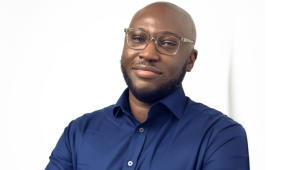 54gene is a health technology company whose mission is to advance precision medicine capabilities in Africa through research, advanced molecular diagnostics and clinical programs. 54gene joins 10 other Endeavor Entrepreneur-led companies in Nigeria, and over 1,300 in Endeavor's 37 markets across Africa, Latin America, Asia, Europe and North America.
Endeavor is a mission-driven organisation that is leading the global movement for high-impact entrepreneurs and their companies. Endeavor Nigeria selects, mentors and accelerates the best high-impact entrepreneurs in the region, supporting them to scale their companies and drive economic growth.
As well as 54gene, this year, Endeavor has welcomed the founders of Daystar Power, Migo and Kobo360 into its local and global network.
Africa is home to the most genetically diverse population in the world. However, less than 3% of the continent's genomic data is available for research purposes making it a potentially rich source of new genetic information used for medical discoveries.
54gene is solving this challenge and equalising the access to precision medicine through the advancement of the state of healthcare in Nigeria and on the continent. This is being achieved through local clinical research programs and advanced molecular diagnostics.
"54gene is a critical part of the continent's push to equalize access to precision medicine for millions of Africans. The rapid pace at which the company has scaled over the past year is testament to Dr. Abasi Ene-Obong's leadership, his drive and talented team.
He is an inspiration to other high-impact entrepreneurs in Nigeria and we are thrilled to welcome him into the Endeavor network." Says Eloho Omame, Managing Director & CEO of Endeavor in Nigeria.
Since launching in 2019, 54gene has scaled its operations in generating novel insights in human genetics research that will lead to high impact health discoveries. At the onset of the COVID-19 pandemic in Nigeria, 54gene raised funds to increase the country's testing capacity and launched mobile laboratories across 5 Nigerian states.
The company has raised $21 million in investment and also launched the African Centre for Translational Genomics (ACTG) to fund the study of Non-Communicable Diseases in 100,000 Nigerians.
In September of this year, the company announced a partnership with Illumina to establish a world class genomics facility in Lagos, Nigeria, which will help expand its sequencing-based research and molecular diagnostics offering.
Dr. Abasi Ene-Obong, CEO and Founder of 54gene, says, "It is an absolute honour to be selected as an Endeavor entrepreneur. We started 54gene to significantly improve the inclusion of African populations in global genomics research and I am glad to see our work is being recognised.
"Our mission is to continue driving innovation and change in research and I look forward to the opportunities that arise as a result of being supported by the global Endeavor network in expanding 54gene's impact globally."
Dr. Abasi Ene-Obong was successfully selected as part of a cohort of 9 entrepreneurs from 6 markets. With the recent addition of 54gene, Endeavor Nigeria now supports 17 entrepreneurs who lead 11 scale-up stage companies in Nigeria, spanning lifesciences, fintech, renewable energy, entertainment, logistics and retail.