Building a Strong Brand in Courier Service
Having a strong brand in courier business is an essential component of the business. Brand names evoke some kind of psychological feelings when you try to associate names with products they represent. Building a brand entails looking at your brand with fresh eyes considering where you are coming from, where you are at the moment are where you are headed..
A brand is a long-term profitable bond between an offering and a customer. This relationship is based on economic, emotional and/or experiential value, backed by everyday operational excellence and consistently measured for accountability, usually by customer profitability
Your brand resides within the hearts and minds of customers, clients, and prospects. It is the sum total of their experiences and perceptions, some of which you can influence, and some that you cannot.
A strong brand is invaluable as the battle for customers intensifies day by day in the lucrative courier business in Nigeria. It's important to spend time investing in research, defining, and building your brand. After all your entire brand is the source of a promise to your consumer. It's a foundational piece in your marketing communication and one you do not want to be without. But, like people too, the more you know about a brand, the more it seems to have its own individual personality.
One may wonder why some courier firms continue to dominate the market irrespective of the fact that other courier firms have sprung up and can actually deliver quality service. Brands are nurtured like babies and companies which have broken even still wield their powers to sustain their brands. Up coming courier companies that have not made name in the industry have to distinguish themselves with the quality of service they offer and make efforts to attract customers.
Two factors drive consumer choice: word-of-mouth and operational excellence. Every research study underscores the point that word-of-mouth is by far the most powerful force in driving or discouraging sales. If your best friend says a particular brand is effective and delivers promptly , are you going to patronize the brand , no matter what the company says about it? Operational excellence is absolutely critical, especially for those selling to other businesses. It makes no difference, for example, how cheap or pretty or how well advertised an offering is, if the product is not delivered when you need it. Even for consumers, operational excellence is key. How do you feel when you go into a retail store and can't find a service clerk?
In the course of my duty as correspondent , I have come to observe how deficient and unprofessional some staff of courier companies could be .You won't be surprised to walk into a courier firm and find the receivung clertk either sleeping or engaged in a discussion with a colleague and hardly have time for a client who has come to patronize the company .This affects the image of the company and it clearly contrasts with the way those successful courier companies' staff attend to their clients . There is need for courier companies to engage their staff in training involving all cadres of the administration from the gate man to the manging director to improve overall business communication so as to clerly and effectively communicate the essence of the company.
FG Offers to Support TStv to Relaunch with Pay per View Model
National Broadcasting Commission (NBC) has pledged to give necessary support to TStv Africa as the indigenous digital satellite TV service begins full operation with pay per view model on October 1, 2020.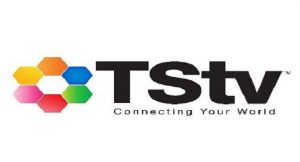 Professor Armstrong Idachaba, acting director-general of NBC, made the promise on Monday in Abuja when the management team of TStv paid him an official visit.
The visit was to inform him of the company's readiness to commence full operation across the country on October 1.
TStv Africa is a wholly-owned Nigerian innovative multi-channel outfit which had promised to operate a pay per view model for the benefit of Nigerians.
Idachaba said: "We promise on our side that we will continue to support you.
"At this time, I think that the major issue confronting the PayTv sector is the area of giving Nigerians option of deregulating purchasing capacity in terms of pay as you go concept.
"We believe this will give you the visibility if you remain committed to the idea.
"We welcome that option and wish that it serves as a stimulant and as a progressive index for other pay-TV operators to adopt.
"Some of them have come up with a lot of excuses why pay per view is difficult and why it is not doable.
"We want you to be the galvaniser to prove the naysayers wrong that this is doable in the interest of Nigerians.
"Once you begin and you make a success of it through increased subscription base, we are sure that others will be drawn into it as it happened in the telecommunication sector."
Idachaba said the NBC is committed to promoting local participation in the nation's broadcasting industry, especially in the pay-TV sector, to create jobs and provide diversity for Nigerians.
He acknowledged the challenges TStv had faced over the years and encouraged the company to remain focused.
"We are aware that it has been very challenging for you.
"All over the world dominant players will always want to remain in a dominant position.
" Those who want to survive will also have to take the courage to do so," he said.
The Acting Director-General, however, admonished the firm to refrain from any activity that would give Nigeria a bad name.
"If you are acquiring rights, you must make sure that your rights are legitimately acquired.
"You must make sure you follow the rules of engagement strictly, study the broadcasting code strictly to have a robust future ahead of you," he said.
Earlier, Dr Echefu Bright, managing director and CEO of TStv, said they were at the NBC to seek the commission's support to have a peaceful roll out on October 1.
He said the outfit also visited the NBC to officially present samples of its decoders to the commission and thank the management for its support.
Bright gave an assurance that the novel pay per view concept was sacrosanct.
"The model is what we have experimented and implemented and it works and we have done everything we need to do for it Nigerians to benefit.
"Beyond that, we have enough boxes on ground that will cover the entire country," he said.
Bright also gave an assurance that with the Oct.1 roll out, every part of the country would be covered.
"We currently have a dealership in virtually every state in Nigeria and as I speak to you now our goods are already with them for October 1 rollout. The coverage from day one will be across Nigeria,"
On sports products, he said the firm has Laliga as well as the FA Cup and  Euro Cup 2021 rights.
FCT Lifts Suspension Order on Masts, Towers
Federal Capital Territory Administration (FCTA) has finally lifted the suspension order it earlier placed on telecoms masts and towers in Abuja metropolis.
The FCTA has therefore asked telecoms operators to commence fresh moves to regularise, update and settle all outstanding bills on their masts and towers to enable them resume installation of masts and towers in the territory.
Relieved of the burden of the suspension of telecoms masts installation in Abuja, Mr. Gbenga Adebayo, chairman of the Association of Licenced Telecoms Operators of Nigeria (ALTON), said that the suspension order would enable telecoms operators resume telecoms masts and other telecoms infrastructure rollout in Abuja, a situation, he said would address the issue of poor telecoms services in Abuja and its environ, having suffered from poor telecoms service delivery in the territory since the suspension order in February this year.
The FCT Administration had on February 3, 2020, placed a suspension order for the installation of telecoms masts and towers in the federal capital territory and communicated same to all telecoms operators through a letter.
In a recent letter dated September 25, 2020, written to all telecoms operators through their association, ALTON, the FCT Administration lifted the suspension order and asked telecoms operators to commence masts installation after seeking the necessary approvals.
Part of the letter with reference No: FCDA/ES/460/Vol.1, which was signed by the Permanent Secretary, Federal Capital Territory Administration, Olusade Adesola, read: "I wish to refer to our letter dated February 3, 2020, which conveyed the suspension of the grant of permits for the erection of telecoms masts/towers in the FCT and the series of correspondences by you dated April 30, July 14, and September 8, 2020, wherein you appealed for reconsideration of the directive to facilitate prompt resumption of the issuance of the build permit process.
"After carefully studying your concerns, the FCT Administration is delighted to convey the lifting of the suspension of the processing/grant of permits for telecoms masts and towers in the FCT, with effect from the date of this letter."
Reacting to the letter, Adebayo said: "For some time now, telecoms operators in Abuja have not been able to provide adequate capacity to carry the load of Abuja subscribers because of the non-approval of the expansion of telecoms masts and towers by the FCT Administration.
The implication is that those who travelled into Abuja from other states and from other countries were not able to have uninterrupted telecoms services, which was a reputation issue for the country, because travelers will leave the country with the impression that telecoms services are poor in the country. But with the lifting of the suspension order, telecoms operators will be able to install more masts that will lead to better user experience of telecoms services in Abuja. The government agencies will also have better user experience and service delivery."
"We are happy with the lifting of the suspension order for the telecoms masts and towers in Abuja, and we are glad that the Minister of Communications and Digital Economy, Dr. Isa Ibrahim Pantami, was able to resolve this for us. So we are ready to expand telecoms infrastructure in the FCT."
FG Launches Digital Nigeria Portal, Mobile App
Dr Isa Pantami, minister of Communications and Digital Economy (FMCDE) has unwrapped a Digital Nigeria Portal and Mobile Application in furtherance of the Digital Nigeria Programme.
The Digital Nigeria Programme was kick-started by President Muhammadu Buhari, on March 19, 2020.
At the virtual launch of the mobile application in Abuja, Pantami, said it was part of the government's key initiatives aimed at empowering innovators and entrepreneurs with the requisite skills to thrive in an emerging digital economy.
He explained that the Digital Nigeria programme was a key component of the Digital Literacy and Skills Pillar of the National Digital Economy Policy and Strategy (NDEPS) for a Digital Nigeria which was being championed by himself.
Pantami said the ministry was partnering with global institutions including the African Development Bank (AFDB) and Microsoft to enable Nigerians to acquire cutting edge digital skills within the comfort of their homes.
The Minister, however, reiterated the government's resolve to promote skills over paper qualifications.
"We are championing a paradigm shift that lays emphasis on skills, in preference to merely having degrees without skills.
"Degrees are only meant to validate skills, this is a growing trend across the globe.
"The digital literacy and skills pillar recognises the fact that citizens are the greatest assets in any economy, including the digital economy.
"It will support the development of a large pool of digitally literate and digitally skilled citizens. The "Digital Nigeria" mobile app is available on play store and apple store, enabling Nigerians to enrol in ICT courses within the comfort of their homes," he said.
Pantami said that much of the content was provided through AfDB's partnership with Microsoft, adding that students can download certificates after completing the courses.
According to him, across the globe, there is a growing focus on the need for developing skills, rather than merely acquiring degrees.
"To this end, Nigerians are encouraged to take advantage of this opportunity by enroling today at https://digitalnigeria.gov.ng; or https://academy.nitda.gov.ng/ accordingly.
"The portals will give details on how to register and how to download the relevant Mobile Apps.
"The Ministry of Communications and Digital Economy is committed to developing the capacity of Nigerians to use technology to solve problems.
"We will keep updating the course offerings to reflect global trends. The Digital Nigeria Programme will provide a platform to empower Nigerians to develop relevant skills and build innovative solutions to address challenges within," Pantami said.
Some of those present at the launch included Prof. Umar Danbatta, executive vice chairman of the Nigerian Communications Commission (NCC), and Prof. Mohammed Abubakar, managing director of the Galaxy Backbone (GBB).