CBN Freezes 84 Bank Accounts of Firms/Persons under Investigation
Central Bank of Nigeria (CBN) has secured an interim order of a federal high court in Abuja, freezing 84 bank accounts belonging to 25 individuals and companies.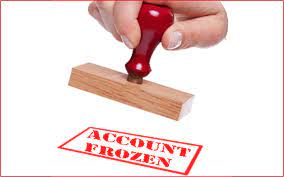 Those affected by the new order include Nuhu Abubakar, Lat-Ade Logistics, Adenmosun Lateef Jimoh, Lateef Adenmosun, Saki Polo Global Investment Limited, Sam Polo Concept Enterprises, Saki Abdullahi, Saneo Global Resources Limited, Saneo Global Resources LTD, Romvic Ventures NIG LTD, Romvic Ventures Nigeria Limited, Enychristo Enterprises, Ezeh Onyebuchi and Ezeh Onyebuchi Chris.
Others are Christopher .O. Ezeh, Christopher Onyebuchi Ezeh, Ezeh Christopher Onyebuchi, Mandes Mega Koncepts Limited, Okpalaugo Paul Ifeanyi, Okpalagu Ifeanyi Paul, Ifeanyi Paul Okpalaugo, Paul Ifeanyi Okpalaugo, Chinweuba Okoye Sunday, Sunday Chinweuba Okoye, Okoye Chinweuba Sunday.
The affected bank accounts are domiciled in First Bank Plc, Keystone Bank PLC, Polaris Bank Plc, Zenith Bank Plc, Fidelity Bank Plc, Guaranty Trust Bank Plc, Stanbic IBTC Plc, Access Bank Plc, First City Monument Bank Plc, Heritage Bank Plc, United Bank for Africa, Eco Bank Plc and Sterling Bank Plc.
CBN had asked the court for an order directing the enlisted banks to freeze the accounts "for a period of 180 days pending the outcome of investigation and inquiry currently being conducted by the Central Bank of Nigeria."
Ahmed Mohammed, presiding judge, on March 30, granted the application of the apex bank.
However, the freezing order would only last 45 days as against the 180 days requested.
Mohammed said: "The order is renewable on expiration but only on good reasons shown."
"The applicant (CBN) shall publish this order on its website within three days from today," he added.
"Any person or persons affected by this order are entitled to approach the court to seek to set aside, discharge or have the order reviewed for good reasons shown."
In two other separate applications, the court also made an order freezing the account of four other companies for 45 days.
Bluebeam Capital Limited, Sethwealth Ventures, Sethweath Ventures Ltd and Seasons Bureau de Change Ltd are the affected companies.
The CBN has been clamping down on businesses and individuals with suspicious bank transactions especially for money laundering and illegal forex transactions in recent times.
The Association of Bureau De Change Operators of Nigeria (ABCON) said 26 members were recently arrested by security operatives, over alleged unlawful foreign exchange transactions.
Banks' Suffocating Charges on Customers
By Victoria Ngozi Ikeano
SIR: It is no exaggeration to say that bank customers are about the most taxed group in Nigeria as they suffer not just double or treble taxation, but more than quadruple taxation.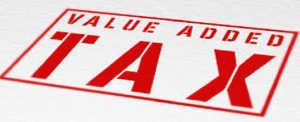 You are charged for just about anything you do with your own money.
More discomfiting is that having charged you for that, they tax you a second time for it by way of value added tax (VAT).
Money is meant to be spent, to be used to cover basic necessities as purchase of food items, payment of rent, electricity and other utility bills, school fees, giving pocket money, transferring money to those in the village for their upkeep, etc.
Even if you did not make any withdrawals /transfers on your account, you will still be taxed for keeping your money in the bank; it is called 'account maintenance fee', you will also pay another VAT on this.
What is this maintenance fee all about, just what is the bank  maintaining or servicing  when one already pays something anytime one's account is 'touched' both inwards (deposits by yourself or third parties) and outwards (withdrawals) plus the VAT on top?
So, having been charged for apparently, updating my account anytime there is a withdrawal or deposit, what is the service/maintenance fee still about?
Is it still for keeping records of deposits and withdrawals which is done automatically each time you do anything with your account (deposits/withdrawals) via an SMS alert that is taxed and vat paid too for every single transaction?
Don't tell me that the service/maintenance fee is perhaps for the ATM card they issue customers. That has its own separate charge – monthly charge for ATM card for which as with everything with the banks, VAT is again paid.
Even for a  basic thing as buying a recharge card from your bank money, the SMS sent  to notify you that your SIM card has accordingly been credited with the requested amount you pay for and you pay additional VAT on this and other SMS alerts. Lest I forget, there is also stamp duty with additional VAT payment.
What can our commercial banks ever do free of charge for their customers? You pay for a token given you for internet banking; for the ATM card given you to enable you undertake banking operations at automated teller machines, and also tax you every month for use or non-use of this card by way of monthly ATM maintenance fee on top of which you pay value added tax simultaneously. They even still charge you for giving you a printout of your statement of account. Meanwhile they are trading with your money and making profit off it. Meanwhile the ATM machines sometimes do not dispense cash while your account is already debited for cash withdrawal not received. Meanwhile an internet transfer through you smartphone or laptop tells you there is an error in processing and you repeat the operation only to find that you have been debited twice for same thing.
Buying a recharge card via one's bank is a basic necessity of today's digital world, why pay VAT on it again for the paid SMS alert?
If government is pressed to increase its revenue, there are other ways to do it rather than slamming bank customers with numerous taxes in form of charges and VAT. Bank customers are overtaxed.
The government can spread its tax net further afield to bring in more people, especially the rich and affluent.
Millions of other Nigerians do not pay tax and the incidence of tax evasion is pervasive. Hapless bank customers should be given a reprieve.
Already, virtual banks with no physical office are cropping up on the internet, promising customers zero transfer fees and zero charges for some other banking services.
Nigerians may begin to flock to these nouveau digital banks in future to free themselves from current suffocating bank levies, fees, charges, taxes.
For now, Nigerian bank customers need some breathing space by way of elimination of some of these taxes which are apparently aimed at maximizing bank profits.
Victoria Ngozi Ikeano, [email protected]
 UBA to Make 10 Customers Millionaires in Savings Promo Today
United Bank for Africa (UBA) Plc, Pan African Financial Institution, has announced that 10 of its  loyal customers will get a chance to win N1,000,000 each, in the ongoing UBA Savings Promo which is scheduled to hold on to May 7, 2021 at the bank's corporate head office, in Lagos.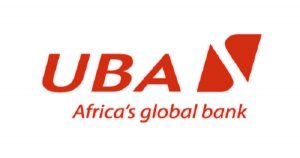 This unique promo intends to appreciate loyal customers of the bank, who have stayed with the bank over the years, and will also offer fresh opportunities for potential and intending customers to join the growing number of UBA millionaires who have in the past benefitted from the ongoing Promo.
To qualify for the draws, new and existing customers of the bank are expected to save N10,000 monthly or N30,000 at once for 3 months; before each draw date. Savings account holders eligible for this draw include Target, Bumper, Next Gen, Savings, Teens & Kiddies).
Some past winners who cut across all regions of the country and have previously benefitted from the promo include; Nnadumije, Ebube Dawn; Onwochei Christiana Okwukwe; Eze Mathias Nnaji; Christian N Orie; Uka, Okwudiri; Okata Stephen Uche; Okafor Onyinye Esther; Nwanekezi Chimezie Jude; Ayomide V Yahaya and Olanegan, Oyetunde Keji.
Others are Emmanuel Onu Chidozie; Mohammed Fatima; Aminu, Mustapha; James Nanre; Pahinti Albert; Emmanuel O Adeniji; Jaki Movihinze Mercy; Saminu Muritala Mohammed; Ezeh Raphael Uballa; Uchenna Iheji. Already the winners have claimed their cash prizes and are currently spreading the news so others can take advantage of this once in a life time opportunity.
Speaking ahead of the forthcoming draw, Ogechi Altraide, head, Personal Banking, UBA, said that without a doubt, UBA's passion for the growth and overall success of its customers cannot be overemphasized, adding that this has consistently been proven in numerous ways. She explained that the bank has consistently invested in cutting edge technology to improve its service delivery and its overall aim of delighting customers.
She said, "With customer-centric promos like the UBA Savings Promo, we have created an ever increasing list of millionaires who continue to join the UBA customer millionaire club. For this edition of the promo, we decided to pick the month of May, which is the month that workers are celebrated across the world for their efforts at contributing to the growth of the economy. We know that this promo will put lasting smiles on the faces of our customers and will also assure them that UBA truly values them'" Altraide said.
Sampson Aneke, head, SME Banking, UBA, spoke of UBA's continuous commitment to give back to its customers especially during these challenging economic periods, where people need all the support they can get to make life more meaningful.
"With this in mind we decided to prioritise them in as we always do at UBA, by giving them plenty to cheer about and that is the reason for the Promo. I have been privileged to visit some of the customers who won in January, and we were more than fulfilled to see happiness and gratitude on the faces of the lucky ones when their cash prizes were presented to them. That feeling is special. So I enjoin those who are yet to join the winning team, to do so. You never can tell, the next big millionaire could be you," Aneke said.
United Bank for Africa Plc is a leading Pan-African financial institution, offering banking services to more than twenty-one million customers, across over 1,000 business offices and customer touch points, in 20 African countries.
With presence in the United States of America, the United Kingdom and France, UBA is connecting people and businesses across Africa through retail; commercial and corporate banking; innovative cross-border payments and remittances; trade finance and ancillary banking services.
CIBN Seeks NDIC's Cooperation on Proposed Act Amendment
Dr Bayo Olugbemi, president, Chartered Institute of Bankers of Nigeria (CIBN) has called on the Nigeria Deposit Insurance Corporation( NDIC) to partner with the Institute to drive advocacy and consumers education.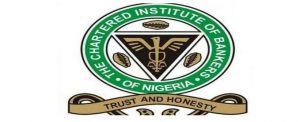 Olugbemi made the call during a courtesy visit to Mr Haruna Bello, managing director/CEO of NDIC in Abuja.
He also solicited support of the NDIC on the proposed amendment of the CIBN Act of 2007, to enhance the power of the disciplinary tribunal to discipline erring bankers, among others.
According to him, the corporation has come up with some laudable initiatives that require partnerships.
"So, we call on the Nigeria Deposit Insurance Corporation to partner with us to drive advocacy and consumers education on some of the laudable initiatives of the Corporation," Olugbemi said in a statement .
The statement was issued by Mr Nelson Olagundoye, head, Corporate Communications and External Relations, CIBN, in Lagos.
Olugbemi commended the corporation for its consistent support for the institute toward the realisation of its mandate of determining the standards of knowledge and skills to be attained by persons seeking to become part of the banking profession.
The CIBN President also requested that the NDIC support the Institute by donating artifacts and other relevant materials to the newly established Banking Museum of the Institute.
He lauded the enormous support extended to the institute by the NDIC on strategic inputs and contributions as member(s) of the CIBN Governing Council and various Committees.
Olugbemi, while congratulating Mr Haruna Bello on his recent appointment as the Managing Director of the Corporation, said it was a reflection of his doggedness, wealth of experience and management acumen.
He assured him of the support of the Governing Council and members of CIBN.
Olugbemi said that as a member of the Council of the Institute, the Managing Director was expected to be guided always by ethics and professionalism in the discharge of his responsibilities and mandates to the stakeholders of the corporation, banking industry, and the economy at large.
In his response, Bello expressed gratitude to the institute and commended it on the level of capacity building and support for the industry.
"This visit is a testament of the institute's continuous effort in sharing its vision and mission with the key stakeholders within the banking industry.
"This will go a long way in strengthening the existing relationship between the institute and key stakeholders in the banking industry", he said.
Bello reassured the institute that the corporation would continue to formulate sound policies that would ensure safety within the banking industry.
He commended the institute for accrediting the NDIC Learning Centre as well as the introduction of the Banking Examiner Courses, urging it to continue to foster ethics and professionalism to promote ethical standards in the banking industry.
He gave his assurance to continually support the institute's leadership and be more active and committed to its activities, programmes and events.