Closing the Gap in Social Inequality with Education, Employment and Entrepreneurship
By Dayo Aderugbo
For most developed countries, the youths remain an important focus in areas such as economic development, sustainability and nation building. When organisations and the government drive conversations and activities around social investments, these discourse are usually focused on empowering young people as they hold the power to drive growth across all levels of the economy both locally and internationally.
In a country like Nigeria, with lots of liquid resources and just about 2.11 trillion Naira in circulation as at May 2019 according to the CBN, the standard of living for the average citizen does not exactly reflect the volume of Nigeria's asset. There is an existing gap in connecting education, employment and entrepreneurship within the youths, creating a great layer of social inequality.
Globally, more than 200 million young people are either unemployed, or they have jobs, but continue to live in poverty due to low income. This social and economic inequality is a challenge shared by many countries.
Infact, it is estimated that 1% of the world's population will own two thirds of its wealth. This level of inequality stifles growth and creates disharmony. It significantly affects disadvantaged young people who often can't access the skills and opportunities needed to close this income gap.
The question for us now is how do we build a sustainable development agenda, spearheaded by young people now and in the future. How do we invest in them and equip them to learn, earn and grow?
Achieving a more developed and sustainable society as a nation, calls for youth inclusion in closing the obvious existing inequality and prosperity gap. Heavy and consistent investment in the youth through education employment and entrepreneurship will contribute greatly to tackling this challenge.
Youths are often referred to social actors with the abilities to bring revolutionary changes and improvement in any society so there is a need to implement long term strategies to invest in future economies. Active youthful engagement in the labour market is a necessary prerequisite to generating a young people pool of resources for both government and private entities.
In Standard Chartered Bank, we believe that education, employment and entrepreneurship are three key pillars through which young people can be empowered. We do this through our Future Makers project, which seeks to tackle the issue of inequality and promote greater economic inclusion for young people in our communities. We encourage young people especially from low income households to take part in programmes focused on education, employability and entrepreneurship.
Our strong ambition is focused on raising USD50 million through fundraising and Bank-matching between 2019 and 2023 to empower the next generation of young people. We also realized that the success of some of our existing community programmes are projective to include expanding our goal to education programme for girls, incorporating financial education into all of our programmes and developing new global community programmes in employability and entrepreneurship.
We must not also forget the entrepreneurs in our communities, who remain valuable assets. There is a need to inspire and encourage them to their greatest potential as they possess what it takes to change the dynamics of how we live and work. Their innovations may improve standards of living and also create wealth.
Despite the strides made in technology, the "gender digital divide" remains a major concern. There is significant difference in access to technology and financial services for women owned enterprises than men.
In Nigeria, female population comprises of 49.34 per cent of the total population of Nigeria. With fewer income generating opportunities for the population at large, this leaves nearly half of the Nigerian population constituting women deprived of economic empowerment through employment, professional growth and livelihood opportunities. For us at Standard Chartered, this just isn't good enough.
Similar to several emerging markets like Pakistan and Brazil, Nigeria is currently passing through a demographic transition, which has resulted in an increase in the working-age population i.e. youths comprising nearly half of the population, as a share of the total population.
To reap the 'demographic dividend' of this change, the economy needs to provide education and create productive and remunerative employment for young workforce entrants. Moreover, innovation through digitisation and entrepreneurship is a crucial and workable element in human capital development.
The bank has recently launched the Women in Tech Incubator programme (WiT) to help close this divide. WiT Tech targets female-led entrepreneurial teams and we provide them with training, mentorship and seed funding.
The incubators includes mentorship with the Bank's own staff, connecting Women in Tech to other prominent brands like Google and Apple, and providing a platform for them to engage with experts so they could learn how to grow their business. The programme creates tangible and measurable impact to ensure that female entrepreneurs have the right opportunities to grow and nurture their business.
We are optimistic about the impact this programme will have on the socio-economic empowerment of female led entrepreneurs in Nigeria. The support the beneficiaries will get will go a long way in ensuring the sustainability of the businesses while creating employment for more women and youths in the country.
"This initiative builds on the Bank's track record of increasing women's access to entrepreneurial finance, employability and supporting adolescent girls and women through financing and capacity building."
From our standpoint, the development and sustenance of a good economy in any nation is dependent on the level of quality education, employment and entrepreneurship opportunities especially available to young people.
Conscious steps must be taken towards equipping the youth regardless of class and economic status, with access to opportunities needed to realize their full potential to foster greater economic inclusion.
(Dayo Aderugbo is the Head of Corporate Affairs, Brand & Marketing Standard Chartered Bank for Nigeria and West Africa)
NCC, Digital Encode Support NITRA Innovative Tech Forum On Post-COVID-19 Strategies
The Nigerian Communications Commission (NCC), Nigeria's telecommunications regulator and Digital Encode, Cybersecurity and Compliance advisory company, have indicated interest to partner with the Nigeria Information Technology Reporters Association (NITRA), the national umbrella body of ICT reporters, as it organizes a forum that will x-ray the industry's future plans for ICT growth post pandemic era.
The event, slated to hold on October 15, 2020, will seek to discuss the needs for a fortified ICT sector after the COVID-19 era, and the level of preparedness of ICT stakeholders to embrace the challenge of being pivotal to the stability and growth of all other sectors.
A statement from NITRA National Secretariat in Lagos indicates that due to the pandemic and need to observe the COVID-19 protocol on social distancing, the event will be held via a Webinar.
This year's theme, "Multi-stakeholder Approach To National Recovery Post-Pandemic", is in line with the annual event's generic theme, 'NITRA Innovative Tech Forum', a contribution by NITRA to the development of Information and Communication Technologies (ICTs) innovations and policies in Nigeria.
Prof. Umar Danbatta, executive vice chairman, NCC is expected to deliver the keynote speech at the event and will throw more light on Federal Government's plans, programmes and policies on post-pandemic strategies using ICT.
Dr. Adewale Obadare and Dr. Seyi Akindeinde, founders of Digital Encode, while accepting to support the event expressed their readiness to offer their expertise in Cybersecurity for organisations to prepare against cyber- attacks with the new normal.
They will also highlight areas that are high risks that need fortification in terms of cybersecurity.
Speaking on the event, Mr. Chike Onwuegbuchi, national chairman, NITRA, noted that as the COVID-19 pandemic continues to leave its negative trails across the globe, economic reboot for countries will not only depend on how well they readapt to the new normal, but also more on their recovery plans.
According to him: "While the federal government has consistently expressed its willingness to set all policies in place to engender growth, and accelerated implementation of these policies, private sector firms have also shown great hunger for the task ahead in post-COVID-19 era.
However, the question that needs to be answered is whether all stakeholders are ready for the required task ahead."
The event will also offer participating companies opportunities to publicize some of their individual efforts at contributing to reacting a soft landing or lifeline for SMEs and other ancillary companies as the pandemic threatens their survival.
Digital Encode is a multi-award winning and leading consulting and integration firm that specializes in the design, management, and security of business-critical networks, telecommunications environments and other Information Technology (IT) infrastructures.
NCC Threatens Illegal Users of GSM Boosters with Arrest, Prosecution
Nigerian Communication Commission (NCC) has warned telecom consumers to desist from using illegal GSM boosters.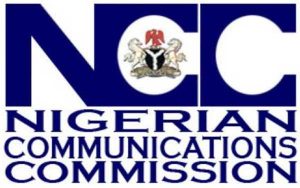 The commission also said that anyone caught using a GSM booster without obtaining approval of a duly licensed network operator will face arrest and prosecution.
GSM boosters are devices that transmit and receive telecommunications signals and can therefore interfere with other radio frequency equipment.
Ikechukwu Adinde, director, public affairs, NCC, said in a notice published on NCC website, that only licensed network operators are allowed to use GSM boosters.
The booster, also known as amplifier or repeater is made up of three main elements – exterior antenna, amplifier, and interior antenna.
They form a wireless system to boost cellular reception
"Members of the public should note that, willful interference with any wireless telegraphy is an offence under Section 16 of the Telegraphy Act, 2004,"it said
The agency said it will not condone any flagrant breach of this law.
It has also enforced measures to prosecute offenders.
Accordingly, monitoring mechanisms have been put in place and anyone caught using a GSM booster without obtaining approval of a duly licensed network operator will face arrest and prosecution.
"Any member of the public with useful information regarding the illegal use of GSM Boosters should contact the Commission on 09-4617000/7351 or send an email to [email protected]," the notice said.
"Individuals desirous of using GSM Boosters should note that they can only do so in conjunction with licensed network operators," it added.
Tizeti Selects Nokia to Provide LTE Fixed Wireless Access Solution for High-Speed internet Services in Nigeria
Tizeti announced that it selected Nokia's Fastmile Long Term Evolution (LTE) technology to enable usprovide superior internet services to over 1 Million subscribers in Port Harcourt, Edo and Ogun in Nigeria.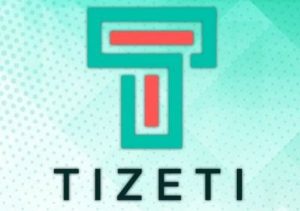 Tizeti will deploy Nokia's AirScale Base Station TDD-LTE and FastmileFixed Wireless Access (FWA) gatewaysto deliver premium internet and Virtual Private Network (VPN) services to Residential, Small and Medium Enterprises (SMEs).
The solution will also enable Tizeti'sto deliver a more robust, high-speedinternet service to subscribers and the flexibility to seamlessly evolve to 5G Fixed Wireless Access when needed.
Nokia's FWA solution enables Tizeti to fast-track broadband access and provide a best-in-class broadband experience to its subscribers.
Nokia'sAirScale Base Stations ensure high-quality connectivity and coverage and enablesTizeti to evolve the network in line with customer demand.
Nokia'sFastmilegateways connect wirelessly to the existing network to createa fastbroadband connection and enhanced Wi-Fi experience in the home.
The Nokia Network Services Platform will help Tizeti to simplify operations and quickly respond to changing market demands.
Kendall Ananyi, Tizeti, said:"We are committed to providing the best-in-class network experience to our subscribers. We are confident that Nokia's proven technology and expertise will help us differentiate our services based on quality. This a crucial project for us as it introduces LTE in our networks and allows us to bring new and innovative services to our subscribers."
Eniola Balogun, Nokia, said:"We are thrilled to work with Tizeti on the initiative to upgrade their network to bring the latest products and services to its subscribers. Nokia Fastmile will help Tizeti to cost-effectively enhance the customer experience.
The project will also enable them to delight their subscribers by providing more reliable data services.
On the other hand, Tizeti will benefit by adding new revenue streams."