Collocation is About Opex Reduction—Hussain
Fazal Hussain is chief executive officer of Helios Towers, pioneer collocation company. He has executed many international telecommunications projects in his over twenty years working experience that saw him work in several countries around the world. He joined Helios Towers from PTCL (Incumbent operator in Pakistan) where he provided solutions to carriers for both passive and active shared infrastructure. Hussain spoke to chike onwuegbuchi and funmi ilesanmi on collocation initiative in the telecom industry.
Infrastructure Deployment
It has been very supportive as far as we are concerned. As you are aware we just raised another $250 million from the IFC, we are very happy with the opportunities in Nigeria and we will continue to provide basic world class services to operators mainly focusing on helping them to reduce their operational expenses (Opex).
Target of Facility
The idea is that the money is for investing in capital, so that we can put more towers on ground, and as we do that it means we are able to provide services to not only the big GSM players but also the Wimax operators.
Cooperation on Infrastructure Sharing
It's been very good. If you are a service provider, I can come to you and say I can take 70 percent of your Opex out and I am sure you will want to talk to me. We can help you take Opex out and cut the cost so that operators can be more profitable by providing services to more and more customers. Our focus is solely Opex reduction to manage services and we are a world class company providing services to all the operators.
Challenges in Managing Towers
We have invested over $10 million in our network operation centre in Victoria Island. What happens is that we are getting live pictures, live signals and alarms when somebody enters the site even to check the temperature. We get all the information to our network operation centre in Lagos and we then delegate people who are in the field to go and investigate very quickly. We do a lot of preventive and corrective maintenance as well. Our people go to site two or three times a week just to make sure everything is fine. They check if the battery is fine, check the generators, and check everything basically because that is how to provide 99.9 percent uptime.
Encouraging Operators to Collocate
It is very simple, we provide world class service, and we provide 99.9 percent uptime which nobody does in Nigeria. We are the only company that can provide the uptime with what is called plug and play. The operator does not have to do anything, within two days they can switch on their equipment and its up and running. They don't have to worry about anything; we provide everything, security and all. At the end of the day, we help them reduce Opex and our objective is to help operators reduce Opex by up to 70 percent. We provide world class service at a very good price.
We build our sites to the highest specification and it is designed for multiple tenants. As you know in Nigeria you get public power supply for about 6 hours in a day so 18 hours in a day you don't have power. So what we do is to provide battery backup then we have a generator and then back up generator. We have personnel on that site with a mobile generator for quick response if there is a problem with the battery and the two generators. This is to ensure that the site does not go down at all.
Today, quality of service is relatively poor but in two years time and with the emergence of new operators, quality of service will be taken seriously as consumer will not tolerate any operator that provides poor quality of service.
Adding Value to Telecom Infrastructure
When we put a tower in an area there is no need to put more towers. One tower can service the GSM, CDMA and the Wimax operators, so they don't have to spend any capital; they reduce their Opex so they can go spend it somewhere else. Whenever we put up a tower, the operators are very happy to come and use our towers for the simple reason of the assurance that we can provide 99.9 percent fully managed service.
Leasing Fibre to Operators
We are looking into doing what is called back haul. Our objective is to do collocation, managed services and backhaul so that we can put fibre on our towers.
Assessment of Telecom Industry
The telecom industry in Nigeria is still growing. First it was the voice , 2G the GSM and the CDMA obviously that has been growing after the deregulation and probably at the end there will be about 80 to 100 million subscribers because Nigeria is a large country. The second wave of technology which is to provide value added services on top of the voice and the third which is data base services of broadband internet based on 3G and Wimax. I believe as far as telecom sector is concerned the consumers will benefit because it is a competitive market and it is very positive as far as I am concerned
We are the pioneers and as a matter of fact we started the collocation business so the relationship has been very good.
In essence we provide two services at the moment. We build sites for collocation, meaning sites that allows at least four different operators whether GSM, CDMA, WiMax. Secondly, we manage passive infrastructures on behalf of the operators.
We guarantee 99.9% uptime and so far we have more than 1,000 sites nationwide and we plan to increase it to 2,000 fully managed sites.
Operational Model
The market dynamics is very critical but it is peculiar to emerging markets. Average revenue per user (ARPU) is declining rapidly, interconnect rates are very high, transmission cost is also very high and operating expenses is increasing. The subscribers are becoming increasingly demanding and quality of service is now a big issue. The two key aspects of the lean operator model are managed services and infrastructure sharing. Helios Towers provides these services to enable operators to concentrate in managing their customers, brand, sales and not managed infrastructure.
Capacity to Meet Operators Demand
We are very relevant to speedy roll out of telecom and related services in Nigeria, as a matter of fact; we are the heart of the wireless operators.
We do have the capacity and even with the coming of new entrants into the market. We are rolling out as fast as we can. First of all we are rolling out in the major cities and the smaller cities and then the villages. So far, we have spent over $300 million and recently IFC, granted us $250 funding to roll out additional 1,000 sites. This will bring our sites to over 2,000. Finance is not a problem to us as we are well funded to provide efficient services to the operators.
Managed services allows operators to focus on core strength of managing the business and not running the network, adopt a third party strategy and service consolidation to achieve immediate cost reduction by 70%, achieve operational excellence in a market where average site uptime is only 70% ,focus on service quality improvement to achieve business key performance indicator.
Congestion of the Landscape by the Erection of Towers
We are a very responsible corporate citizen of the country, and therefore obtain approvals from the appropriate authorities before building our sites. We have a high specification of our sites and our towers do not fall as they are designed for 25 years. They are not local standard but international standard, so we ensure that we get the approval of the government entities concerned before we build our sites.
More so, financially we have not really face challenges in the sense that we have been able to raise money internationally, we are actually a company registered in Nigeria but investment comes from abroad. The biggest challenge that we are facing is finding good quality sites. If for example you are given the license to operate telecommunication services in Nigeria, and you want to roll out nationwide, you will spend a lot of money in getting a good quality site and besides it will take you sometime to get it.
Effect of Taxes on Bottomline
Whenever you pay taxes, it affects your bottom line. But whatever taxes we pay, operators have to pay if I have five people or four on a tower; I pay only once so I could pass those savings to them, so they don't have to pay.
Parameter of Your Charges
Our charges are very affordable. It depends on the space that you want to hang your equipment, if you are a GSM or CDMA operator, you will probably take more space, but the cyber café or Wimax operator, radio station, Television station etc take smaller space and pays lesser than the former. So, our charges depend on the space and specifications of your equipment.
Helios Towers in Future
We hope to see Helios Towers in other African countries. Right now, we are still serving Nigeria because Nigeria is a big market but very soon we are looking forward to exporting our skills to other African countries apart from Nigeria. By 2010, we will probably have close to 2000 towers. We have over a thousand right now.

NCC Arrests Man for Hacking into DSTV System
Nigeria Copyright Commission (NCC), has arrested one Mr Aliu Olalekan, for allegedly hacking into DSTV system and watching the channels free without subscription.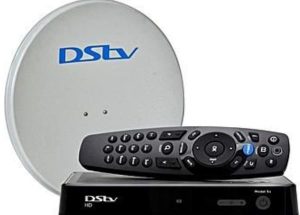 Mr Matthew Ojo, NCC Director in the Lagos Directorate Office said this while speaking with newsmen in Lagos, on Tuesday.
He said that the suspect used to watch DSTV channels free without subscription on his Android phone via an app which he downloaded on google play store.
"This suspect distributed the know-how to his telegram followers and on his blog with the aim of gaining more followers and viewership on his blog and makes more money through google ad-sense.
"The operation was based on surveillance which had earlier been carried out by the Multi-choice team and verified by a copyright inspector, " he said.
He added that the arrest was made in collaboration with a team of copyright inspectors led by the Head of Enforcement Department, Mr Charles Amudipe.
Others included; a team from Multichoice Nigeria led by Mr Umar Ibrahim and policemen from Lagos Command Headquarters, Ikeja.
Ojo said that the joint team conducted an anti-piracy operation at the premises of the culprit in Amukoko, Lagos.
According to him, the suspect was contacted on phone by a member of the operation team on the disguise of patronising him. "The suspect came out to meet the caller and in the process of discussion, he was apprehended.
"The suspect took the team to his resident. The squad paraded his one-room apartment and recovered his laptop and phones used in perpetrating the ungodly act. "He was arrested and brought to the copyright commission office for further investigation, " he said.
Ojo said that, on getting to the commission's office, the statement of the suspect was taken and the inventory of items seized from him taken. He said that investigation on the matter was still ongoing and if found guilty the suspect will be charged to court.
NCC, Digital Encode Support NITRA Innovative Tech Forum On Post-COVID-19 Strategies
The Nigerian Communications Commission (NCC), Nigeria's telecommunications regulator and Digital Encode, Cybersecurity and Compliance advisory company, have indicated interest to partner with the Nigeria Information Technology Reporters Association (NITRA), the national umbrella body of ICT reporters, as it organizes a forum that will x-ray the industry's future plans for ICT growth post pandemic era.
The event, slated to hold on October 15, 2020, will seek to discuss the needs for a fortified ICT sector after the COVID-19 era, and the level of preparedness of ICT stakeholders to embrace the challenge of being pivotal to the stability and growth of all other sectors.
A statement from NITRA National Secretariat in Lagos indicates that due to the pandemic and need to observe the COVID-19 protocol on social distancing, the event will be held via a Webinar.
This year's theme, "Multi-stakeholder Approach To National Recovery Post-Pandemic", is in line with the annual event's generic theme, 'NITRA Innovative Tech Forum', a contribution by NITRA to the development of Information and Communication Technologies (ICTs) innovations and policies in Nigeria.
Prof. Umar Danbatta, executive vice chairman, NCC is expected to deliver the keynote speech at the event and will throw more light on Federal Government's plans, programmes and policies on post-pandemic strategies using ICT.
Dr. Adewale Obadare and Dr. Seyi Akindeinde, founders of Digital Encode, while accepting to support the event expressed their readiness to offer their expertise in Cybersecurity for organisations to prepare against cyber- attacks with the new normal.
They will also highlight areas that are high risks that need fortification in terms of cybersecurity.
Speaking on the event, Mr. Chike Onwuegbuchi, national chairman, NITRA, noted that as the COVID-19 pandemic continues to leave its negative trails across the globe, economic reboot for countries will not only depend on how well they readapt to the new normal, but also more on their recovery plans.
According to him: "While the federal government has consistently expressed its willingness to set all policies in place to engender growth, and accelerated implementation of these policies, private sector firms have also shown great hunger for the task ahead in post-COVID-19 era.
However, the question that needs to be answered is whether all stakeholders are ready for the required task ahead."
The event will also offer participating companies opportunities to publicize some of their individual efforts at contributing to reacting a soft landing or lifeline for SMEs and other ancillary companies as the pandemic threatens their survival.
Digital Encode is a multi-award winning and leading consulting and integration firm that specializes in the design, management, and security of business-critical networks, telecommunications environments and other Information Technology (IT) infrastructures.
NCC Threatens Illegal Users of GSM Boosters with Arrest, Prosecution
Nigerian Communication Commission (NCC) has warned telecom consumers to desist from using illegal GSM boosters.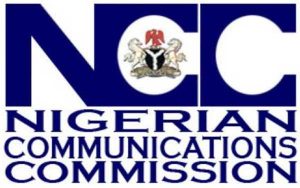 The commission also said that anyone caught using a GSM booster without obtaining approval of a duly licensed network operator will face arrest and prosecution.
GSM boosters are devices that transmit and receive telecommunications signals and can therefore interfere with other radio frequency equipment.
Ikechukwu Adinde, director, public affairs, NCC, said in a notice published on NCC website, that only licensed network operators are allowed to use GSM boosters.
The booster, also known as amplifier or repeater is made up of three main elements – exterior antenna, amplifier, and interior antenna.
They form a wireless system to boost cellular reception
"Members of the public should note that, willful interference with any wireless telegraphy is an offence under Section 16 of the Telegraphy Act, 2004,"it said
The agency said it will not condone any flagrant breach of this law.
It has also enforced measures to prosecute offenders.
Accordingly, monitoring mechanisms have been put in place and anyone caught using a GSM booster without obtaining approval of a duly licensed network operator will face arrest and prosecution.
"Any member of the public with useful information regarding the illegal use of GSM Boosters should contact the Commission on 09-4617000/7351 or send an email to [email protected]," the notice said.
"Individuals desirous of using GSM Boosters should note that they can only do so in conjunction with licensed network operators," it added.