CommsWeek, CBT Develop App to Fight Hate Speech
Communication Week Media Limited, publishers of Nigeria CommunicationsWeek, and Core Business Technologies Limited (CBT) have developed mobile phone application to enable the public to report hate speech in a bid to curb the spread of extremism and sectarianism.
Hate speech is speech which attacks a person or group on the basis of attributes such as race, religion, ethnic origin, sexual orientation, disability, or gender.
According to Ken Nwogbo, a Nigerian newspaper columnist, ICT Journalist and founder, Communication Week Media Limited, the App aims primarily to tackle the impunity of hate crimes.
"Hate speech is clear and present evil, the many wars across the world were caused by the crimes of hate speech, that was why we partnered with CBT, arguably one of Nigeria's solution-oriented, dynamic and indigenous Information Technology and Solutions service provider to develop this App" Nwogbo added.
Compatible with both Android and iOS operating systems, the App called "Pana" tackles hate speech by establishing monitoring and evaluation units in the App.
Edward Essien, CEO of CBT, said "I do not support capital punishment for hate speech, that is why we developed the App to nip it in the bud. By sentencing hate speech offender to maximum penalty, the government is inadvertently promoting hate speech"
"By that, the government is promoting one section of the society against the other, the best thing to do it trace and trap such speech" he added.
The app enables citizens to report anonymously extremist speeches, banners or activities wherever they notice them. Users can send pictures, audio, video or a written message.
Such data and information received can be shared with police and other law-enforcement and regulatory authorities.
EduTech Records First Online Degree Graduates
After an eventful five years, EduTech has recorded its first batch of graduates in its degree programme.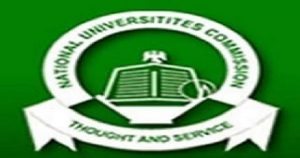 The 37 graduating students took part in the recent 44th Convocation Ceremony of Obafemi Awolowo University (OAU) and bagged B.Sc degrees in Accounting.
Expressing delight at the successful completion of the degree programmes, Femi Shonubi, general manger, EduTech, said the graduation ceremony was a validation of the firm's e-learning platform and its ability to provide students with a robust system leading to the award of a degree.
"We are grateful to our partners -the OAU Management -as well as the students for trusting our solution," Shonubi said.
Introduced in 2014 to deepen the experience of the university's part-time learning programme, the EduTech platform replaced the erstwhile weekend learning mode with an online blended mode that is accessible to students remotely through an internet connection.
Through this epoch-making partnership with OAU, EduTech successfully launched B.sc degree programmes in Accounting, Economics and Nursing; with other courses of study in the pipeline.
"EduTech is pleased to contribute its quota to nation building by providing seamless platforms for students to conveniently take part in course work from their homes or offices and earn a full degree. We are happy to work with a progressive-minded institution like the OAU Center of Distance Learning to facilitate their Accounting, Economics and Nursing degree programmes. We are also very excited on our soon-to-be launched partnership with the Babcock University Centre for Open Distance and e-Learning where prospective students will be able to leverage our platforms to study for degree awarding courses from the university," Shonubi said.
United Nations Officials Barred from Using WhatsApp
Amid growing concerns over WhatsApp's security, the United Nations (UN) has asked its officials to not use the messaging app because "it's not supported as a secure mechanism."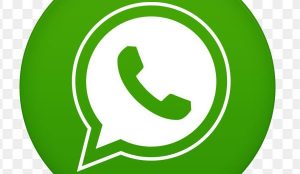 This comes after UN experts accused Saudi Arabia of using the online communications platform to hack the phone of Amazon chief executive and Washington Post owner Jeff Bezos.
A UN spokesman said officials were barred from using WhatsApp since June 2019 over security, Yahoo reports.
"The senior officials at the U.N. have been instructed not to use WhatsApp, it's not supported as a secure mechanism," UN spokesman Farhan Haq said.
Independent UN rights experts said on Wednesday they had received information that Amazon owner Jeff Bezos's phone was hacked through a WhatsApp account belonging to Saudi Crown Prince Mohammad bin Salman.
Bezos' phone got hacked after he received a WhatsApp message "apparently been sent from the personal account of the crown prince".
The UK newspaper The Guardian reported that the "encrypted message from the number is believed to have included a malicious file that infiltrated the phone of the world's richest man, according to the results of digital forensic analysis."
The analysis found it "highly probable" that the intrusion into the phone was triggered by an infected video file sent from the account of the Saudi heir to Bezos, the newspaper said.
"The two men had been having a seemingly friendly WhatsApp exchange when, on May 1 of that year, the unsolicited file was sent," Guardian said quoting anonymous sources.
Mastercard Opens Cyber Research Center
Mastercard has opened a Global Intelligence and Cyber Centre in Vancouver, Canada, allowing it to research digital and cyber security, artificial intelligence and the Internet of Things, according to a company press release.
Mastercard invested $510 million into the facility, which is being developed with help from the Canadian government's Strategic Innovation Fund. Mastercard will use the center to develop cyber solutions for the global payments ecosystem.
"Ensuring payments are both convenient and secure has always been a top priority for Mastercard," Ajay Banga, president and CEO at Mastercard, said in the release. "The Vancouver centre will help us meet the growing demand for technology solutions to reduce the cost of cyber attacks, enable today's connected devices to become tomorrow's secure payment devices and address the growing vulnerabilities associated with the Internet of Things."
The centre is located in the city's Old Restored Stock Exchange building, which is home to the NuData security team and members of Mastercard's Research & Development, Operations & Technology and Cyber & Intelligence divisions.