Cortado Dangles Free Cloud Desktop App on Samsung Users
Cortado, the leading provider of cloud desktop services and an official Samsung Partner, has announced today that Cortado Workplace is now carried by Samsung in the "Samsung Apps" store.
Now Samsung users can enjoy the versatile functions of the Cortado Workplace app, including file management, file sharing and cloud printing.
According to current data of the market research firm IDC, Samsung led the worldwide smartphone market ahead of Apple in 2012 with a market share of 30.3 percent.
Using the Samsung Apps Store, preinstalled on all Samsung devices, users can download selected apps to their smartphone.
After extensive testing and subsequent activation by Samsung, the free cloud desktop app, Cortado Workplace, is now available too.
Cortado Workplace is a free app that provides users with round-the-clock access to files and documents, allowing them to fully utilize their devices local capabilities and work on the go just as they would with a desktop PC.
After downloading the app, users can enjoy easy file management and storage in their personal 2GB of cloud storage space as well as numerous practical functions like cloud printing, file synchronization, and file sharing. More than 320,000 mobile users already benefit from the Cortado Workplace app on Android, iOS and Blackberry devices.
"Samsung Apps is the third biggest marketplace, following the Apple App Store and Google Play. With this popularity, delivering cloud desktop services to Samsung users is a must," said Dirk Löwenberg, business director online sales & services at Cortado.
"Cortado Workplace now allows Samsung users to enjoy a full desktop experience from their smartphone or tablet from any location."
Nigeria, Others Facing 'Millions of Cyber Attacks' in 2020
Nigeria, Kenya and South Africa, continues to fall victim to millions of malware attacks and Potentially Unwanted Applications (PUAs), according to the latest research from Kaspersky.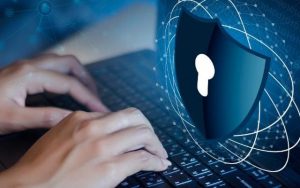 The IT security firm says its security solutions have reported on 28 million malware attacks in 2020 and 102 million detections of PUA (including pornware, adware) accounted for by the beginning of August 2020.
PUAs are programs that are usually not considered to be malicious by themselves, Kaspersky explains. However, they are generally influencing user experience in a negative way.
For instance, adware fills user device with ads; aggressive monetizing software propagates unrequested paid offers; downloaders may download even more various applications on the device, sometimes malicious ones.
By taking a closer look at PUA, it becomes apparent that they are not only more widespread but also more potent than traditional malware, according to Kaspersky.
"Evaluating results over the same seven-month period in Nigeria, there were 3,8 million malware attacks and 16,8 million PUA detections – which is four times as much. Kenyan and South African threat landscapes have been more intense.
In South Africa, there were almost 10 million malware attacks and a staggering 43 million PUA detections. Kenyan users faced even more malware attacks – around 14 million, and 41 million PUA appearances," the company adds.
These numbers show that it's not only the malware that attacks users but also the 'grey zone' programs that grow in popularity and disturb their experiences, while users might not even know it is there.
While calculating interim results of threat landscape activity in African countries, the researchers noticed that PUAs attack users almost four times more often than traditional malware. They also eventually reach more users: for instance, while in South Africa, the malware would attack 415,000 users in seven months of 2020, the figure for PUA would be 736,000.
"The reason why 'grey zone' software is growing in popularity is that it is harder to notice at first and that if the program is detected, its creators won't be considered to be cybercriminals.
"The problem with them is that users are not always aware they consented to the installation of such programs on their device and that in some cases, such programs are exploited or used as a disguise for malware downloads. This is why many security solutions, including ours, flags such programs to make sure users are aware of its presence, influence on their device and activity," says Denis Parinov, a security researcher at Kaspersky.
Jumia Partners Reckitt Benkiser, Nokia, Others to Enable Consumers Access Quality Products
Jumia has launched a Brand Festival campaign in partnership with top global brands such as Reckitt Benkiser, Unilever, Nokia, Intel, HP, Nexus, Hisense, Sharp, Samsung, Binatone, XIAOMI, ABSOLUT, Dettol, and Logitech.
The campaign which is scheduled to run from September 21st to 27th, will provide consumers access to top quality products directly from the manufacturers, eliminating all third parties, thereby reducing the cost of the products, which will enable consumers to save money.
Jumia Nigeria CEO, Massimiliano Spalazzi, said: "The aim of the campaign is to enable our consumers to save more money while getting the best quality products directly from the brand manufacturers. Consumers today are more conscious of the quality of the product they buy on Jumia, and at the same time want to save money while shopping.
In the wake of COVID-19, we have continued to strive to operate so that consumers can continue to stay at home, use e-commerce to shop, and stay safe in this trying time. We are proud to partner with Unilever, Nokia and other top brands as part of our commitment to provide customers easy access to quality products directly from the manufacturers at best prices.
Head of Key Accounts and e-Commerce at Reckitt Benckiser Nigeria Ltd, Afam Onwordi, stated that: "We have enjoyed a good and healthy relationship with Jumia in the last couple of years.
"As our fight in RB is making access to the highest quality hygiene, wellness and nourishment a right and NOT a privilege, we would therefore always seize the opportunity of every major event like this (Brand Festival) to reward our consumers with interesting offers and deals across our wide range of products."
Senior Business Manager at HMD Global, Emmanuel Ossai, said: "For us at HMD Global, the home of Nokia phones, we are very excited to be supporting Jumia on this festival for authentic brands in Nigeria.
"We have a commitment to continuously deliver value and believe that this partnership will afford Nigerians more opportunities to enjoy the beauty of quality hardware and the secure Android experience that we offer across our range of Nokia smartphones.
"Interestingly, we have new exciting devices that will be unveiled to our Nigerian customers in the coming weeks and we cannot wait for you to have a feel of hardware magic carefully combined with software excellence. So, keep watching this space."
TikTok Picks Oracle to Provide 'Secure' Cloud Tech
Enterprise software giant Oracle announced that it has been chosen to become TikTok's "secure" cloud technology provider.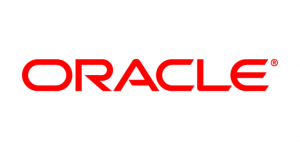 According to Oracle, this technical decision by TikTok was heavily influenced by Zoom's recent success in moving a large portion of its video-conferencing capacity to the Oracle Public Cloud.
Oracle's announcement comes after TikTok parent ByteDance last week said it will not be selling the video-sharing app's US operations to software giant Microsoft.
This after US president Donald Trump signed an executive order on 6 August, blocking all transactions with ByteDance in an effort to address "national emergency" issues.
On 14 August, the US president issued an order that gave ByteDance 90 days to divest the US operations of TikTok.
Since then, US companies such as Microsoft and Oracle have been lining up as potential buyers for the popular short video app.
As the trade war between the US and China rages on, the US government has accelerated its efforts to purge Chinese apps and technology companies that it deems untrustworthy.
Trump and his administration raised national security issues, alleging the Chinese-owned company will share sensitive user data with the Chinese government.
"TikTok picked Oracle's new Generation 2 Cloud infrastructure because it's much faster, more reliable, and more secure than the first generation technology currently offered by all the other major cloud providers," says Oracle chief technology officer Larry Ellison.
"In the 2020 Industry CloudPath survey that IDC recently released where it surveyed 935 infrastructure-as-a-service (IaaS) customers on their satisfaction with the top IaaS vendors including Oracle, Amazon Web Services, Microsoft, IBM and Google Cloud…Oracle IaaS received the highest satisfaction score."
"As a part of this agreement, TikTok will run on the Oracle Cloud and Oracle will become a minority investor in TikTok Global," says Oracle CEO Safra Catz.
"Oracle will quickly deploy, rapidly scale and operate TikTok systems in the Oracle Cloud. We are 100% confident in our ability to deliver a highly secure environment to TikTok and ensure data privacy to TikTok's American users, and users throughout the world.
"This greatly improved security and guaranteed privacy will enable the continued rapid growth of the TikTok user community to benefit all stakeholders."