Cost of Broadband to Crash in 2014-Aladekomo
Benjamin Ademola Aladekomo is immediate past president, Nigeria Computer Society (NCS); and group managing director, Chams Plc: a company he established immediately after his MBA program in 1985 with next to nothing, in terms of finance.
Chams pioneered and currently dominates Identification and payment technologies for governments, financial institutions and corporate Nigeria and owns famous Digital Mall: biggest ID/Payment Card personalization plant in the world. It produced the first successful one million national ID cards where foreign companies and multinationals have failed over decades.
His company also produced 70 million voters ID cards for INEC and created the largest database towards solving the country's election Voter ID database.
Aladekomo, spoke to peter ugwu on national IT related programmes and sundry issues.
Driving Force behind Chams Plc
What has been driving us is our faith in God; believe in ourselves and our country. Our vision calls from that and our core value "Faith in God".
Chams become a household name in computer hardware and maintenance services. The company went through the processes of networking, identification, systems repairs; and today it is highly regarded in identity management and payment systems.
We service practically all the sectors of the economy and we have a lot of companies passing through us.
Like we have always maintained, our envisioned future depends on being extremely influential and highly visible in global technology as our trusted cutting edge technology will enhance the quality of lives in a manner that glorifies God.
Cards and e-Payments Campaign
Long before CBN started, we have been campaigning for the use of PoS terminals and other electronic devices in transacting businesses.
Chams was the first company to deploy about 2, 000 PoS terminals as way back as 2002-3.
We were the first to have a large concentration of cards production; bring in kiosks into the market; and in several areas.
In terms of identity management, we are the leading indigenous company in Nigeria.
Even in e-Commerce, we have tried to stabilize our stand in that area.
Value card added platform was done by the Chams and deployed to the banks for use.
They are quite a lot we have done in popularizing e-commerce and e-payment in the country. The first call fund transfer company was formed and implemented by Chams. The first ATM in Nigeria was printed Chams.
Is Government doing enough in E-Payment?
I believe the government is doing its very best in formulating policies and implementing them, especially from the CBN's perspective.
They have done a great job by coming up with policies that will reduce the volume of cash and improve on the way business is done in the country.
Although someone may ask, is that the best they can do; possibly not. We should not forget that they are leapfrogging; jumping several levels of technology, and is not easy to implement.
One thing about Nigerians is that we are a nation in a hurry. We want a policy introduced today to meet 100% request the same day.
For us in Chams Plc we do not expect a miracle to happen overnight. Nations are built to last for centuries, likewise companies.
Policies should be there to last for a while before they are changed. If you assess the cashless policy from that perspective it cannot cover the whole country from day one, not all devices will work form that date, not all the ATMs, cards, PoS will work at kick off period, but if you stay at it, keep a healthy perception, attitude towards the events they will determine how far you can reach. With the right attitude towards the scheme it is going to succeed.
Cashless Policy Succeeding
We have improved dramatically in the number of ATMs, Cards, PoS terminals and volume of transaction.
I can authoritatively tell you that before the cashless economy started we had about 20,000 PoS terminals.
Currently, we have more than 170,000. And that is the kind of percentage increase; if you look at the volume of transactions by e-channels, they have increased by 100%. Mobile banking has also received a boost; likewise the e-commerce is becoming a germane on its own.
Challenges with the Implementation
The basic challenge is communication-broadband access or universal access; yes, voice communication is stabilizing now, but data communication is not doing very well.
And that has affected the cashless programme in the sense that a lot of PoS machines are not working as expected.
In any case, we have witnessed tremendous changes in all the areas. Also, a lot of people are not using the channels like the PoS, what I said earlier about technologies coming to particular environment is that literacy, affordability and need should be considered.
If you take the issue of literacy and need, a fruit seller along the road may not see the need or benefit. So, cashless or no cashless at the level, the need is not there, the volume of trade is still is quite low. If we look at Cards users, banks customers across the country are about 45 million.
Minus that from 160 million, the rest are without cards. That is basically the issue and reason the PoS terminals will take some years to become permissive.
Literacy, I must highlight is in two levels. There is literacy in terms of communication to (educating or informing) the people, that they can adopt PoS even for a business that involves N20. But that means the operators have to reduce the charges.
Other hand, there is literacy that involves people going to school, studying and becoming educated. The processes will take time, but we shall get there as a nation.
And technology adoption also take a while, like the ATM, it took a while for people to buy into it. Now a lot of people are comfortable with it. But the number is still far-fetched as regards people with bank accounts.
As a Member of the National Broadband Committee
The Committee was inaugurated recently and the terms of references are to lead in the measure to deploy broadband to all the nooks and crannies of the country.
The Committee will first ensure we have backbones to facilitate the implementation; by getting Right of Way (RoW), the incentives from government to aid the operators, and reliefs, invite investors as well.
When those things are done combined with patronage and support to investors, the next step would be massive literacy campaign for the usage.
There will be road-shows to all the states in the country. There will be communication to corporate bodies, private sector, and anybody that needs to embrace the technology.
In saying this, I must commend the Mrs. Omobola Johnson, minister of Communication Technology for all the work that she is doing, especially in the area of broadband policy.
Estimating That Penetration Would Crash Prices
We have close to 10000 terabyte of bandwidth at the shores of Lagos, out of which 10% has been distributed.
There are lots being implemented now. With this committee coming up, the processes are going to be accelerated.
I see that towards the end of 2014, there would have been substantial broadband penetration into the rest of the country; where some State capitals would have major bandwidth delivered to them to the extent it will affect the price.
Meanwhile, I cannot bet that it will get to the rural dweller, who may not have the need for it. The most important thing is to spot out the need and affordability.
Because of the huge bandwidth coming I see prices crash in 2014 affecting the voice tariffs also. In 2014, we are going to witness enormous crash of those tariffs.
From 2015 we are going to be seeing a lot of hotspots that will even be free in certain areas. These are as result of the implementation of the national broadband plan.
I like sharing the progression: two-three years back when you go to some hotels, just a handful of then had access to data communications.
And how many offices had access to it? Now it is becoming more democratized. Also, in the past for you to have access you need a big modem to get connected, but now it is becoming more wide spread.
The broadband council is now focusing connecting all major cities in the country targeting 2015. The plan includes the 774 local governments' headquarters.
Once you have gotten to that level, it implied that the 1000 terabytes would have been deployed. So, as supply outweighs the demand, the prices will crash.
Financing the Deployment
Mainly, 91% funding of the project will come from the private sector, while the government provides the rest.
And the government has started working by developing a National Integrated Projects Master plan. Making broadband available is one of the objects driving the plan.
Foreign Direct Investments (FDIs) or Locally Driven
Most FDIs have local counterparts and funding. Nobody brings 100% funds into a country. They may invest as high as 80%, but the local complement must be there. The local investors have the first right of refusal; they are the ones preparing the policies, know the pulses. For instance, the telecos in Nigeria have Nigerians as their chairmen, meaning they are investors in the business. So, they are going to benefit.
Criticism of FG's Decision to Involve MasterCard in the National ID Scheme
I must say that Chams Plc is fully involved with the National ID project. We have a company called Chams Consortium Limited; one of the two potent parties in the project.
The Consortium is made up of three companies that came together to implement the scheme. However, Chams Plc is the technical operator within the consortium, providing 95% of the technologies used by the group for the project.
Our functions range from enrollment, cards personalization, payments and verification services.
These are called potent services. We have the back up where the data are kept.
In 21 States of Nigeria, Chams Plc will be doing enrollment. 50% of the Cards will be issues by Chams consortium.
The payment mechanism on the cards will also be operated by Chams Plc.
With regards to federal government's partnership with the MasterCard, which several people have criticized, we do not believe such agreement would have been signed.
MasterCard signed an agreement with Chams, we took them to the federal government and government went and signed another agreement with them.
That is called tautology; it is uncalled for. We already have the concession agreement signed between us and the federal government and between us and MasterCard.
We do not know what the agreement between the federal government and MasterCard is all about.
We are going ahead to deploy as designed by us and accepted by the Government. Our design is what the government is implementing.
I have a feeling that the government because they have a problem with the first consortium they want to become potent processor themselves.
Government has no business in business. We should use PPP to fund national infrastructure restoration.
Look at the beautiful thing happening among the telcos; where is NITEL? Now the government wants to toe the line of NITEL.
They should leave the national ID to the private sector to implement, while playing supervisory role.
NCC Arrests Man for Hacking into DSTV System
Nigeria Copyright Commission (NCC), has arrested one Mr Aliu Olalekan, for allegedly hacking into DSTV system and watching the channels free without subscription.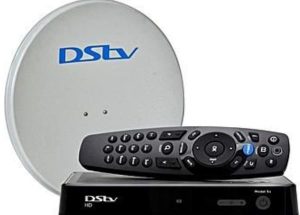 Mr Matthew Ojo, NCC Director in the Lagos Directorate Office said this while speaking with newsmen in Lagos, on Tuesday.
He said that the suspect used to watch DSTV channels free without subscription on his Android phone via an app which he downloaded on google play store.
"This suspect distributed the know-how to his telegram followers and on his blog with the aim of gaining more followers and viewership on his blog and makes more money through google ad-sense.
"The operation was based on surveillance which had earlier been carried out by the Multi-choice team and verified by a copyright inspector, " he said.
He added that the arrest was made in collaboration with a team of copyright inspectors led by the Head of Enforcement Department, Mr Charles Amudipe.
Others included; a team from Multichoice Nigeria led by Mr Umar Ibrahim and policemen from Lagos Command Headquarters, Ikeja.
Ojo said that the joint team conducted an anti-piracy operation at the premises of the culprit in Amukoko, Lagos.
According to him, the suspect was contacted on phone by a member of the operation team on the disguise of patronising him. "The suspect came out to meet the caller and in the process of discussion, he was apprehended.
"The suspect took the team to his resident. The squad paraded his one-room apartment and recovered his laptop and phones used in perpetrating the ungodly act. "He was arrested and brought to the copyright commission office for further investigation, " he said.
Ojo said that, on getting to the commission's office, the statement of the suspect was taken and the inventory of items seized from him taken. He said that investigation on the matter was still ongoing and if found guilty the suspect will be charged to court.
NCC, Digital Encode Support NITRA Innovative Tech Forum On Post-COVID-19 Strategies
The Nigerian Communications Commission (NCC), Nigeria's telecommunications regulator and Digital Encode, Cybersecurity and Compliance advisory company, have indicated interest to partner with the Nigeria Information Technology Reporters Association (NITRA), the national umbrella body of ICT reporters, as it organizes a forum that will x-ray the industry's future plans for ICT growth post pandemic era.
The event, slated to hold on October 15, 2020, will seek to discuss the needs for a fortified ICT sector after the COVID-19 era, and the level of preparedness of ICT stakeholders to embrace the challenge of being pivotal to the stability and growth of all other sectors.
A statement from NITRA National Secretariat in Lagos indicates that due to the pandemic and need to observe the COVID-19 protocol on social distancing, the event will be held via a Webinar.
This year's theme, "Multi-stakeholder Approach To National Recovery Post-Pandemic", is in line with the annual event's generic theme, 'NITRA Innovative Tech Forum', a contribution by NITRA to the development of Information and Communication Technologies (ICTs) innovations and policies in Nigeria.
Prof. Umar Danbatta, executive vice chairman, NCC is expected to deliver the keynote speech at the event and will throw more light on Federal Government's plans, programmes and policies on post-pandemic strategies using ICT.
Dr. Adewale Obadare and Dr. Seyi Akindeinde, founders of Digital Encode, while accepting to support the event expressed their readiness to offer their expertise in Cybersecurity for organisations to prepare against cyber- attacks with the new normal.
They will also highlight areas that are high risks that need fortification in terms of cybersecurity.
Speaking on the event, Mr. Chike Onwuegbuchi, national chairman, NITRA, noted that as the COVID-19 pandemic continues to leave its negative trails across the globe, economic reboot for countries will not only depend on how well they readapt to the new normal, but also more on their recovery plans.
According to him: "While the federal government has consistently expressed its willingness to set all policies in place to engender growth, and accelerated implementation of these policies, private sector firms have also shown great hunger for the task ahead in post-COVID-19 era.
However, the question that needs to be answered is whether all stakeholders are ready for the required task ahead."
The event will also offer participating companies opportunities to publicize some of their individual efforts at contributing to reacting a soft landing or lifeline for SMEs and other ancillary companies as the pandemic threatens their survival.
Digital Encode is a multi-award winning and leading consulting and integration firm that specializes in the design, management, and security of business-critical networks, telecommunications environments and other Information Technology (IT) infrastructures.
NCC Threatens Illegal Users of GSM Boosters with Arrest, Prosecution
Nigerian Communication Commission (NCC) has warned telecom consumers to desist from using illegal GSM boosters.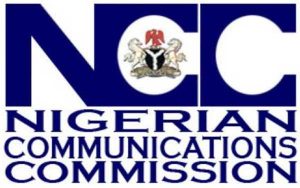 The commission also said that anyone caught using a GSM booster without obtaining approval of a duly licensed network operator will face arrest and prosecution.
GSM boosters are devices that transmit and receive telecommunications signals and can therefore interfere with other radio frequency equipment.
Ikechukwu Adinde, director, public affairs, NCC, said in a notice published on NCC website, that only licensed network operators are allowed to use GSM boosters.
The booster, also known as amplifier or repeater is made up of three main elements – exterior antenna, amplifier, and interior antenna.
They form a wireless system to boost cellular reception
"Members of the public should note that, willful interference with any wireless telegraphy is an offence under Section 16 of the Telegraphy Act, 2004,"it said
The agency said it will not condone any flagrant breach of this law.
It has also enforced measures to prosecute offenders.
Accordingly, monitoring mechanisms have been put in place and anyone caught using a GSM booster without obtaining approval of a duly licensed network operator will face arrest and prosecution.
"Any member of the public with useful information regarding the illegal use of GSM Boosters should contact the Commission on 09-4617000/7351 or send an email to [email protected]," the notice said.
"Individuals desirous of using GSM Boosters should note that they can only do so in conjunction with licensed network operators," it added.