COVID-19: Konga to Support 10,000 Customers with N10m in #SoloSafe
Konga, Nigeria's foremost e-commerce giant, has revealed that a minimum of 10,000 shoppers will benefit from its N10m fund set up to cushion the effects of the dreaded coronavirus (COVID-19).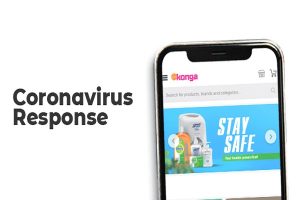 Konga had disclosed that the N10m intervention package, set to be disbursed to customers through vouchers, will go towards offsetting some of the purchases made by customers during this period.
Furthermore, Konga is offering free shipping for purchases made during the period, even as it has assured its teeming customers of best prices for all categories of products and especially for essential items shopped on its platforms.
Equally important, customers can access the N10m fund simply by adding the code SOLOSAFE on their check-out pages when shopping online.
''From now until Monday, April 6, customers can access the N10m fund we have set up to support them through this COVID-19 crisis. All you have to do is add the code – SOLOSAFE – when checking out and the value of your shopping cart is automatically deducted. At Konga, we believe that we must all row to keep the boat moving, hence the #SoloSafe which situates our position in these trying times" Prince Nnamdi Ekeh, co-CEO, Konga said
''Basically, we understand the utmost importance of social distancing and staying at home as a means of keeping safe. But at the same time, we also understand the essence of standing together as a people.  Indeed, our belief is that we will only be able to overcome COVID-19 by banding together, staying vigilant and showing up for each other.
''Most importantly, we realize that our customers need us more than ever before. Therefore, as you practise social distancing and stay at home this period, be rest assured that Konga is there to bring your shopping needs to you delivered safe and contact-less through Kxpress, our logistics platform. Also, you can process your mobile and utilities payment seamlessly from the comfort of your homes through KongaPay, our CBN-licensed mobile money wallet,'' he enthused.
Konga has received huge praise for its thoughtfulness and high-level emergency readiness, which came to the fore with the spread of the dreaded coronavirus outbreak to Nigeria. Prior to setting up the N10m palliative to support Nigerians, Konga had also put in place considerable structure in the face of the threat posed by the coronavirus pandemic.
Among these is the set-up of a COVID-19 response desk to handle enquiries and requests and the launch of multiple partnerships to assure lowest prices for customers on products across categories.
Also, weeks before the pandemic started spreading rapidly across Nigeria, Konga had internally activated a comprehensive preventive compliance system which drew widespread commendation.
Nigeria has been battling to contain the coronavirus scourge since an undisclosed Italian, who returned to the country on February 24 became the first confirmed case.
Although the Italian has made a full recovery and has now been discharged, Nigeria has however racked up more confirmed cases of the coronavirus thus far, further sparking fears of a major crisis.
Furthermore, there have been renewed calls for better personal hygiene and social distancing among the populace in a bid to curb the coronavirus menace.
Coker Predicts Increased Investment in Digital Infrastructure
Ayotunde Coker, chief executive officer, Rack Centre has said that Nigeria will see high quality in digital infrastructure because of the realisation of its importance.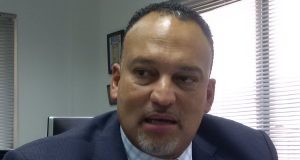 He noted that building infrastructure was a long-term project; and that the country had already started from a 'good place' with the existence of world-class data centres like Rack Centre.
Coker spoke at the recent BusinessDay Digital Dialogue sponsored by Rack Centre. The dialogue also featured panellists such as Bunmi Akinyemiju, CEO of Venture Garden Group; Omowale David-Ashiru, Vice President, Global Operations at Andela; and Juliet Ehimuah-Chiazor, Country Manager of Google Nigeria.
Bunmi Akinyemiju said it would also depend on how the government responds with policies and regulations.
Bold regulations that are forward-looking and progressive would show the extent of seriousness and how far the country would go in adapting to the new normal in the face of Covid-19 pandemic.
Akinyemiju, also said the pandemic would likely accelerate the implementation of the African Continental Free Trade Area (AfCFTA) and enhance collaboration across the African continent.
Speaking about the opportunities that African countries could draw from the effect of Covid-19, Ehimuah-Chiazor said the virus that is ravaging the entire world, presents an opportunity for businesses to reset their models.
"For businesses to successfully pivot to digital, leaders need to examine their business processes, customer engagement, supply chain management and employee engagement," Ehimuah-Chiazor said.
David-Ashiru said businesses that fail to adapt to the new normal could look forward to becoming part of another company in an acquisition spree that is imminent with post-COVID-19. "Post-COVID-19, there is going to be a lot of acquisitions of businesses that suffered during the crisis," she said.
How Cloud Computing Can Drive the Big Data Revolution
The world is generating more data than ever before. It's also capturing more of that data than it has in the past. From digital packets running through global networks to information that's processed by smart devices on the edge of IoT setups, there's plenty of material being churned out daily.
A report from the year 2019 estimates that about 2.5 quintillion bytes of data are created every day. This number will continue to grow, as IoT becomes commonplace and we increase our dependence on digital technology.
For most people, these figures are mere statistics. But for many organizations, they represent a vast treasure throve that they can leverage to gain unusual insights into their customers, target markets, and industries.
That's why big data has become a thing.
What is Big Data?
The term big data refers to large amounts of data that companies receive from their various interaction points—client information, customer service, transactions, market prices, engagement on the web and social media platforms, etc.
'Big data' could also apply to the large amount of data that is generated by sensors on an oil rig or by smart machines at a factory site.
Companies can gather these sorts of data, analyze them, and see the trends in the crucial variables. This gives them a picture of what's going on in various aspects of their operations and lets them make intelligent decisions based on that picture.
For instance, let's say you have access to data on the thousands of sales made by an ecommerce store within a year. You also have information like the days, time of the day, and months in which these sales have been made.
You could analyze this data and find out things like the times of the day, days of the week, and months of the year in which sales were highest and lowest. It may also be possible to tell how these trends change over time.
These details let you know the peak purchase times. Based on this insight, you can allocate resources away from the less active periods and towards the times with higher traffic. Ultimately, you'll be able to maximize your sales and returns from those periods.
The more dense and complex the data sets are, the more sophisticated the tools you will need to analyze the data. Besides this, you should also possess certain skills if you're going to work on large volumes of data.
How Cloud Computing Can Help
In the old days, you could store all your data on your premises—because you weren't generating a whole lot of it anyway. But today, you're creating and storing more data, and you can't hold everything at your site anymore.
This is where the cloud comes in. Instead of trying to expand your physical data centers or procure more storage devices, why not just host all that data on a cloud platform?
Any solution that enables big data computing and analysis must cater to the 5Vs of big data:
Volume: The large amounts of data you're dealing with
Variety: The assorted types of data available
Velocity: Rate at which data is collected and analyzed in your system
Value: The importance you attach to the data based on the information that it conveys
Veracity: Establishing the quality and credibility of data
A solid, robust cloud platform takes care of all these needs.
Here's how.
Scalability
We dropped a hint on this earlier in the article.
The cloud is scalable; you can get your capacity jacked up at short notice. All that's required is that you pay for the extra compute space. And there's an almost infinite room you can expand into. You can also scale down if you're past peak usage, and don't need a lot of capacity anymore.
It's something you want to have when you're dealing with vast amounts of data. It lets you maintain a high level of efficiency over time, regardless of the varying volumes of data you have to deal with at  every moment.
Lower Costs
Many companies are wary of the large costs associated with big data analytics. But thanks to cloud computing, they have more leeway as far as costs are concerned.
The scalability of the cloud—and the subscription model that cloud service providers use –means that organizations only need to spend on what they'll use. They can raise compute powers to take care of a spike in the volume of data they analyze and pay just the commensurate fees.
That's better for your budget than purchasing storage capacity upfront, only to find that it's either too small or too much.
Infrastructure that's Easy to Manage
Instead of devoting large sums to CAPEX for big data storage, you can house your data on third party infrastructure owned by cloud service providers (Infrastructure as a Service, or IaaS).
You don't have to worry about maintaining infrastructure either; the managed service provider will handle this. If it's a competent firm, they will have experts who can fix any problems that may arise.
What you do have to watch over is the cloud environment within which you work. Thankfully, some tools can help you strengthen the visibility of your cloud and simplify the management process for you.
Virtualization
Virtualization is something that the cloud allows you to achieve. It involves creating virtual machines, operating systems, and servers, which can run on existing hardware. This lets you increase your data processing capacity without expanding your physical infrastructure. And that's a boon for your big data aspirations.
Another benefit of virtualization is disaster recovery. You could lose a lot of data in the event of a major disruption to your networks. Virtualization allows you to retain virtual copies of that data, so you can carry on with them even if the original forms are lost.
Frees Up Resources for Innovation
Imagine working on large amounts of valuable data for just a fraction of the cost. Also, imagine having more time to do this because you don't have to worry about cloud infrastructure. These are gains you'll derive from cloud computing.
These gains open up even more opportunities when they combine. For instance, your team will have more time and resources to be creative with their data analytics. They can find more patterns, design more solutions, and make better decisions based on their analysis.
Find a Cloud Solutions Provider that Supports Your Big Data Aspirations 
Big data analytics is becoming a firm part of the decision making process for organizations. As your company moves in this direction, you'll want a solution that takes the burden of managing extra infrastructure off your back.
Layer3 gives you this and more. For many years, we have provided businesses and government agencies in Nigeria with services that help them make the most of their data. From virtual data centers to disaster recovery, our products are tailored to scale up your computing capacity and keep you operating at the highest levels of efficiency.
If you would like to discuss your big data plans with experts who can support them, reach out to us here and we'll take on your concerns.
BSA Seeks Support for Remote Economy Post-COVID-19
Business Software Alliance (BSA) has recommended ways in which governments across the globe can support the remote economy now and in the future.
BSA, which is the leading advocate for the global software industry before governments and in the international marketplace, noted that as a result of the COVID-19 pandemic, many people are working, learning, and accessing health services from home for the first time.
It stressed that governments, businesses, and individuals are increasingly relying on software to help their communities thrive in the emerging remote economy.
In its Response & Recovery Agenda, the BSA called for strategic initiatives that power the remote economy, maximize public health and safety, and maintain the services that people depend on to work and live.
Victoria Espinel, president and CEO of BSA, said "BSA's members create the trusted enterprise technology platforms that power the remote economy. People across the globe rely on software to work, learn, run their business, and stay connected with their loved ones during the COVID-19 pandemic. "Building a resilient, accessible remote economy must be a top priority for policymakers working to address the impacts of COVID-19. This agenda offers concrete recommendations to help governments respond to and recover from the pandemic."
According to the body, COVID-19 has placed enormous pressure on organizations in every sector. BSA said to mitigate public health and economic crises and ensure business continuity in the short term, governments should, among other things ensure IT services remain available by identifying IT workers as essential during any shelter-in-place orders; help businesses sustain software and cloud services for continued business and government operations; maintain and promote strong privacy and cybersecurity practices, including by supporting robust incident response capacity, and remove impediments to remote services, such as quotas and customs duties.
For the economies to recover, the Software Alliance said an effective and inclusive strategy must among others advance universal, affordable, and secure high-speed Internet access by expanding broadband access and deploying and securing 5G networks.
It pointed out that there is need to remove barriers to cross-border collaboration to advance remote health, work, and education by allowing trusted cross-border data transfers, promoting cross-border connectivity, maintaining a secure, reliable, and predictable ICT supply chain, and growing the size of the digital economy. According to BSA, there is need to promote responsible migration to advanced cloud services.
"To lay a secure foundation for the remote economy, governments should adopt cloud services and modernized IT, establish accessible security guidance for cloud migration, enforce clear and consistent privacy standards, modernize regulations for cloud adoption, and support data interoperability and portability.
"Transform the global workforce with improved access to STEM education, new models to retrain and upskill workers, support for industries to adopt technologies that facilitate remote work, and promotion of smart long-term remote work policies. Together, these policies can help create tech job opportunities outside of traditional hubs," BSA stated.
Joining this call, Chris Uwaje, chairman, Mobile Software Solution, who stressed the need for improved software ecosystem in Nigeria, said: "Nigerian government should priotised national software ecosystem, which has enormous potentials to create wealth, sustain national development and security of life and property."