COVID-19: NITDA Inaugurates Committee to Control Spread
In line with the federal government guideline against the spread of the Novel Coronavirus in the country, the National Information Technology Development Agency (NITDA) has inaugurated a seven man committee that would ensure that safety of employees and visitors at the agency's precinct are safeguarded.
Mallam Kashifu Inuwa Abdullahi, director general, National Information Technology Development Agency,(NITDA) who was represented by the Director, Information Technology Infrastructure Solutions, Dr Usman Abdullahi Gambo while inaugurating the committee assured that the Agency would ensure that the spread is contained.
He said: "the DG had earlier taken a pre-emptive measure before the federal government directive to staff on salary grade 1-12 to stop going to work. He had directed the Head of Departments and Units to ensure they reduce population in the agency by scheduling rotational attendance for their staff".
Mallam Abdullahi said, "the management has ordered the stoppage of attendance biometric till further notice and provided sanitizers and digital thermometers at all entry point of the Agency but we have to go further with other measures aim at ensuring each and every one is save.
"This committee is in furtherance to our earlier efforts at containing the pandemic. Your work is to keep in touch with the happenings globally and ensure we safeguard ourselves.
"The chairman is a medical doctor who have been offering a lot of tips to us, we appoint you to work with him because we found you worthy of being part of the committee.
"So you have to know that this is an important assignment and we should do it with the diligence it requires", he concluded.
Dr Nkem Momah, chairman of the committee, assured that the team would work assiduously to mitigate the spread of the virus and ensure all NITDA staff are save from contracting the deadly virus.
MTN Supports African Union's COVID-19 Vaccines Programme with $25m
MTN has announced a donation of $25 million to support the African Union's COVID-19 vaccination programme.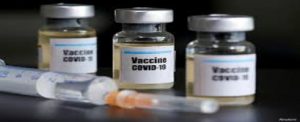 The donation will help secure up to seven million doses of the COVID-19 vaccine for health workers across the continent, which will contribute to the vaccination initiative of the Africa Centres for Disease Control and Prevention (Africa CDC).
"The devastating impact of COVID-19has been unprecedented and profound. Public and private partnerships are needed if we are to succeed in the fight against the pandemic and restore social and economic norms for our continent and our communities," a statement from the telco quoted Ralph Mupita, president/CEO of MTN Group, to have said.
Cyril Ramaphosa, chairperson of the African Union, announced recently that the African Union had secured a provisional 270 million COVID-19 vaccine doses on behalf of its member states, through advance procurement commitment guarantees of up to $2 billion to the manufacturers by the African Export-Import Bank.
"This was an important milestone in efforts to ensure equitable access to the COVID-19 vaccine for Africa's people. However, with a population of about 1.3 billion, Africa requires many more doses to achieve at least 60 percent herd immunity. Contributions by private organisations, like MTN, are therefore essential to help the continent reach its target.
"Our goal is to ensure that all those who need the COVID-19 vaccine have access to it very quickly, but the biggest hurdle in Africa has been financing of the vaccines, and the logistics of vaccinating at scale. We therefore welcome the right partnerships, like the one with MTN, to achieve our minimum 60 percent vaccination target," Dr. John Nkengasong, director of Africa CDC, said.
According to the statement, since the beginning of the pandemic, MTN has made significant contributions to help limit the spread of the disease and save lives and livelihoods within its African market.
"This donation is another example of MTN's efforts to help find lasting solutions to solve the challenges facing the continent and to guarantee a healthy Africa, for all Africans.
"We believe ongoing collaborations with key stakeholders across sectors are essential as vaccines are deployed in all our markets, with communication tools, technology and digital services being vital support infrastructure for a successful mass vaccination programme," Mupita added.
"In the coming months, MTN Group will look at similar support commitments for the markets in which we operate in the Middle East," he said.
Ethics and Integrity are the Core Foundation of our Business
By Nora Wahby
Be it working on the latest tech, designing solutions for our customers, or contributing to the next big innovation – we are all committed to what we do at Ericsson. This commitment is what makes us accountable and responsible to conduct our business responsibly.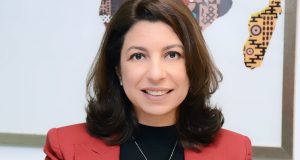 We work continuously to improve and strengthen our business practices, with a focus on building and maintaining trust, transparency and integrity.
Ericsson takes pride in being a responsible, relevant driver of positive change within the communities and societies we impact. To succeed, we must set a high standard for winning business on merit, ability and fairness, and when needed, remediate compliance-related risks.
Codes of Ethics
When we join Ericsson, we make a personal commitment by signing our Code of Business Ethics (CoBE) document.  This is our guiding framework to be a trusted partner, to conduct business responsibly and to remind us that every action count.
Following our Code of Business Ethics in everything we do is an oath we all take year-on-year to conduct ourselves and do our business responsibly and to live up to our purpose of empowering an intelligent, sustainable and connected world. We create intelligent technologies that connect societies and industries, driving positive change.
We require our business partners to commit to our standards as defined in The Ericsson Code of Conduct for Business Partners.  This document outlines Ericsson's expectations and requirements in key areas such as anti-corruption, labor and human rights, occupational health and safety, environment and climate change.
The Ericsson Code of Business Ethics and Code of Conduct for Business Partners go beyond fulfilling a legal requirement.  It is a commitment to do the right thing, the right way, always.
I have seen this strong commitment being reflected across Ericsson. This is what helps us attract talents and business partners, which in turn inspires us to empower our people, not just to make ethical decisions but also the right ones.
AfricaInMotion
Our #AfricaInMotion campaign is something that I often talk about and take as an example. The key vision behind the campaign was to drive our "accelerate Africa strategy", enabling social, technological and financial inclusion for a young, dynamic and growing population. The foundation of this vision lies in conducting our business responsibly so that our end-users can benefit from the full potential of connectivity and secure sustainable development.
Africa in Motion: Accelerating Africa's digital future – Ericsson
The Effort
We have been making significant efforts to strengthen our Ethics & Compliance program with policies, processes and tools for preventing, detecting, reporting and remediating non-compliance.  We have therefore put our focus on four areas:
Leadership and culture
Third party engagements
Compliance and Investigation capabilities
Internal controls
I have seen the quest of driving business responsibly being followed and implemented in our daily work. That is why I am proud to say that demonstrating strong ethics and integrity is the cornerstone of our culture. These are as critical to our business as technology and innovation.
Ethical business for us is not just about complying with legal obligations. We are equally committed to ethical conduct and acting with integrity in how we interact with our colleagues, customers, suppliers and other stakeholders, and how we engage with the communities at large. After all, it's all about doing the right thing.
Nora Wahby is Vice President and Head of Ericsson West Africa and Morocco
Xiaomi Launches Latest Entry-level King: Redmi 9T in Nigeria Market
The world's third-largest smartphone brand Xiaomi has announced the launch of Redmi 9T in Nigeria market, the new king of entry-level.
Redmi 9T was designed to deliver the exceptional performance and multi-day battery life that users crave without compromising on photography capabilities and overall design.
According to Mr. Somoye Habeeb, marketing director Xiaomi Nigeria, Redmi 9T is a photography powerhouse with its 48MP AI quad rear-camera.
The device's 8MP ultra-wide angle camera accommodates large group photos and wide landscape shots without cropping, while its 2MP macro lens and 2MP depth sensor enable stunning close-up shots with professional-level bokeh.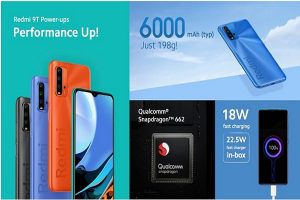 Redmi 9T is also equipped with a new movie frame feature that gives photos a more cinematic look and feel without editing.
It also sports a new time-lapse feature which offers various speed and duration values for shooting so users can capture creative time-lapse photos without tapping a DSLR or other professional camera.
Despite its lightweight design, Redmi 9T packs a punch with its 6,000mAh (typ) battery and Qualcomm® Snapdragon™ 662 chipset. Combined with its 11nm energy-efficient processor, Redmi 9T delivers higher performance with less heat production and lower power consumption than previous generations.
Moreover, MIUI battery saving mode and reverse wired charging capabilities help maximize all-day, and even multi-day usage. Redmi 9T comes with 18W fast charging and an in-box 22.5W charger. Said Habeeb.
Redmi 9T features a modern and minimalistic design with its rounded corners and an anti-fingerprint textured back. Its 6.53" FHD+ Dot Drop display with Corning® Gorilla® Glass 3 offers a crisp and clear viewing experience and strong protection against cracks and scratches.
Redmi 9T also comes with Widevine L1 and TÜV Rheinland Low Blue Light certifications for a more enjoyable viewing experience. The device is available in four bright powerful colorsvariants: Carbon Gray, Twilight Blue, Sunrise Orange, and Ocean Green.
Complete with Dual SIM and microSD expandable storage, Redmi 9T offers expandable storage of up to 512GB so users can keep their favorite apps, games, photos and videos all on one device. Infrared blaster support would come in handy on your Redmi 9T.
Redmi 9T will be available in 4GB + 64GB and 4GB + 128GB at N71,200 and N76,700 respectively. Redmi 9T is available nationwide.
Xiaomi Corporation was founded in April 2010 and listed on the Main Board of the Hong Kong Stock Exchange on July 9, 2018 (1810.HK). Xiaomi is an internet company with smartphones and smart hardware connected by an Internet of Things (IoT) platform at its core.
With an equal emphasis on innovation and quality, Xiaomi continuously pursues high-quality user experience and operational efficiency. The company relentlessly builds amazing products with honest prices to let everyone in the world enjoy a better life through innovative technology.
Xiaomi is currently the world's third-largest smartphone brand and has established the world's leading consumer AIoT (AI+IoT) platform with 289.5 million smart devices connected to its platform, excluding smartphones and laptops. Xiaomi products are present in more than 90 markets around the world. In August 2020, the company made the Fortune Global 500 list for the second time, ranking 422nd, up 46 places compared to the previous year. Xiaomi also ranked 7th among internet companies on the list.
Xiaomi is a constituent of the Hang Seng Index, Hang Seng China Enterprises Index and Hang Seng TECH Index. For more information about Xiaomi as a company, please visit https://blog.mi.com/en/.