COVID-19: Sophos Offers 5 Cybersecurity Tips to Remote Workers
Following the Federal and State Governments directives that businesses in Nigeria should adopt measures to curtail the spread of Coronavirus many if not most organisations have already crossed the "working from home", or at least the "working while on the road" bridge.
Therefore, the global concerns over the current coronavirus (Covid-19) outbreak, and the need to keep at-risk staff away from the office, means that lots of companies may soon and suddenly end up with lots more staff working from home
A global cybersecurity Company has also suggested that it is vital not to let the precautions intended to protect the physical health of a company staff turn into a threat to their cybersecurity health at the same time.
"Importantly, if you have a colleague who needs to work from home specifically to stay away from the office then you can no longer use the tried-and-tested approach of getting them to come in once to collect their new laptop and phone, and to receive the on-site training that you hope will make them a safer teleworker",  Paul Ducklin, Principal Research Scientist Sophos, said while stressing that organisations  are now in need to set remote users up from scratch, entirely remotely, something some have not done a lot of in the past.
Ducklin went ahead to list five tips for working from home safely: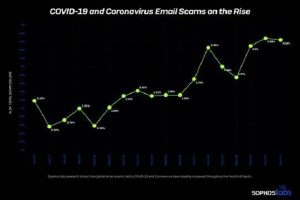 Make sure it's easy for your users to get started:
"Look for security products that offer what's called an SSP, short for Self-Service Portal. What you are looking for is a service to which a remote user can connect, perhaps with a brand new laptop they ordered themselves, and set it up safely and easily without needing to hand it over to the IT department first.
"Many SSPs also allow the user to choose between different levels of access, so they can safely connect up either a personal device (albeit with less access to fewer company systems than they'd get with a dedicated device), or a device that will be used only for company work.
"The three key things you want to be able to set up easily and correctly are: encryption, protection and patching.
"Encryption means making sure that full-device encryption is turned on and activated, which protects any data on the device if it gets stolen; protection means that you start off with known security software, such as anti-virus, configured in the way you want; and patching means making sure that the user gets as many security updates as possible automatically, so they don't get forgotten.
"Remember that if you do suffer a data breach, such as a lost laptop, you may well need to disclose the fact to the data protection regulator in your country.
"If you want to be able to claim that you took the right precautions, and thus that the breach can be disregarded, you'll need to produce evidence – the regulator won't just take your word for it!
Make sure your users can do what they need
"If users genuinely can't do their job without access to server X or to system Y, then there's no point in sending them off to work from home without access to X and Y.
"Make sure you have got your chosen remote access solution working reliably first – force it on yourself! – before expecting your users to adopt it.
"If there are any differences between what they might be used to and what they are going to get, explain the difference clearly – for example, if the emails they receive on their phone will be stripped of attachments, don't leave them to find that out on their own.
"They'll not only be annoyed, but will probably also try to make up their own tricks for bypassing the problem, such as asking colleagues to upload the files to private accounts instead.
"If you're the user, try to be understanding if there are things you used to be able do in the office that you have to manage without at home.
Make sure you can see what your users are doing
"Don't just leave your users to their own devices (literally or figuratively). If you've set up automatic updating for them, make sure you also have a way to check that it's working, and be prepared to spend time online helping them fix things if they go wrong.
"If their security software produces warnings that you know they will have seen, make sure you review those warnings too, and let your users know what they mean and what you expect them to do about any issues that may arise.
"Don't patronise your users, because no one likes that; but don't leave them to fend for themselves, either – show them a bit of cybersecurity love and you are very likely to find that they repay it.
Make sure they have somewhere to report security issues
"If you haven't already, set up an easily remembered email address, such as security911 @ yourcompany DOT example, where users can report security issues quickly and easily.
"Remember that a lot of cyberattacks succeed because the crooks try over and over again until one user makes an innocent mistake – so if the first person to see a new threat has somewhere to report it where they know they won't be judged or criticised (or, worse still, ignored), they'll end up helping everyone else.
"Teach your users – in fact, this goes for office-based staff as well as teleworkers – only to reach out to you for cybersecurity assistance by using the email address or phone number you gave them. (Consider snail-mailing them a card or a sticker with the details printed on it.)
"If they never make contact using links or phone numbers supplied by email, they they are very much less likely to get scammed or phished".
5. Make sure you know about "shadow IT" solutions
Shadow IT is where non-IT staff find their own ways of solving technical problems, for convenience or speed.
"If you have a bunch of colleagues who are used to working together in the office, but who end up flung apart and unable to meet up, it's quite likely that they might come up with their own ways of collaborating online – using tools they've never tried before.
"Sometimes, you might even be happy for them to do this, if it's a cheap and happy way of boosting team dynamics.
For example, they might open an account with an online whiteboarding service – perhaps even one you trust perfectly well – on their own credit card and plan to claim it back later.
"The first risk everyone thinks about in cases like this is, "What if they make a security blunder or leak data they shouldn't?"
"But there's another problem that lots of companies forget about, namely: what if, instead of being a security disaster, it's a conspicuous success?
"A temporary solution put in place to deal with a public health issue might turn into a vibrant and important part of the company's online presence.
"So, make sure you know whose credit card it's charged to, and make sure you can get access to the account if the person who originally created it forgets the password, or cancels their card.
"So-called "shadow IT" isn't just a risk if it goes wrong – it can turn into a complicated liability if it goes right!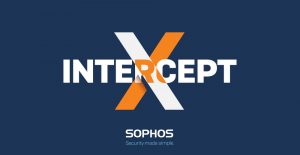 Most of all, the Paul Ducklin added, "if you and your users suddenly need to get into teleworking, be prepared to meet each other half way.
"For example, if you're the user, and your IT team suddenly insists that you start using a password manager and 2FA (those second-factor login codes you have to type in every time)…
"…then just say "Sure," even if you hate 2FA and have avoided it in your personal life because you find it inconvenient.
"And if you're the sysadmin, don't ignore your users, even if they ask questions you think they should know the answer to by now, or if they ask for something you've already said "No" to…
"…because it might very well be that they're asking because you didn't explain clearly the first time, or because the feature they need really is important to doing their job properly.
"We're living in tricky times, so try not to let matters of public health cause the sort of friction that gets in the way of doing cybersecurity properly!
Other Sophos Resources Related to COVID-19 that you may find useful:
SophosLabs has uncovered a variety of different malicious email campaigns connected to COVID-19, including:
Phishing scams impersonating the WHO, CDC, and other healthcare organizations to deliver malware via malicious documents disguised as official information on how to stay safe during the pandemic
Cybercriminals impersonating charities and relief organizations like the WHO's COVID-19 Solidarity Response Fund to trick victims into sending them Bitcoin
SophosLabs is updating its Uncut blog with new findings in real time
Jumia Partners Reckitt Benkiser, Nokia, Others to Enable Consumers Access Quality Products
Jumia has launched a Brand Festival campaign in partnership with top global brands such as Reckitt Benkiser, Unilever, Nokia, Intel, HP, Nexus, Hisense, Sharp, Samsung, Binatone, XIAOMI, ABSOLUT, Dettol, and Logitech.
The campaign which is scheduled to run from September 21st to 27th, will provide consumers access to top quality products directly from the manufacturers, eliminating all third parties, thereby reducing the cost of the products, which will enable consumers to save money.
Jumia Nigeria CEO, Massimiliano Spalazzi, said: "The aim of the campaign is to enable our consumers to save more money while getting the best quality products directly from the brand manufacturers. Consumers today are more conscious of the quality of the product they buy on Jumia, and at the same time want to save money while shopping.
In the wake of COVID-19, we have continued to strive to operate so that consumers can continue to stay at home, use e-commerce to shop, and stay safe in this trying time. We are proud to partner with Unilever, Nokia and other top brands as part of our commitment to provide customers easy access to quality products directly from the manufacturers at best prices.
Head of Key Accounts and e-Commerce at Reckitt Benckiser Nigeria Ltd, Afam Onwordi, stated that: "We have enjoyed a good and healthy relationship with Jumia in the last couple of years.
"As our fight in RB is making access to the highest quality hygiene, wellness and nourishment a right and NOT a privilege, we would therefore always seize the opportunity of every major event like this (Brand Festival) to reward our consumers with interesting offers and deals across our wide range of products."
Senior Business Manager at HMD Global, Emmanuel Ossai, said: "For us at HMD Global, the home of Nokia phones, we are very excited to be supporting Jumia on this festival for authentic brands in Nigeria.
"We have a commitment to continuously deliver value and believe that this partnership will afford Nigerians more opportunities to enjoy the beauty of quality hardware and the secure Android experience that we offer across our range of Nokia smartphones.
"Interestingly, we have new exciting devices that will be unveiled to our Nigerian customers in the coming weeks and we cannot wait for you to have a feel of hardware magic carefully combined with software excellence. So, keep watching this space."
TikTok Picks Oracle to Provide 'Secure' Cloud Tech
Enterprise software giant Oracle announced that it has been chosen to become TikTok's "secure" cloud technology provider.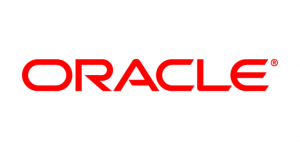 According to Oracle, this technical decision by TikTok was heavily influenced by Zoom's recent success in moving a large portion of its video-conferencing capacity to the Oracle Public Cloud.
Oracle's announcement comes after TikTok parent ByteDance last week said it will not be selling the video-sharing app's US operations to software giant Microsoft.
This after US president Donald Trump signed an executive order on 6 August, blocking all transactions with ByteDance in an effort to address "national emergency" issues.
On 14 August, the US president issued an order that gave ByteDance 90 days to divest the US operations of TikTok.
Since then, US companies such as Microsoft and Oracle have been lining up as potential buyers for the popular short video app.
As the trade war between the US and China rages on, the US government has accelerated its efforts to purge Chinese apps and technology companies that it deems untrustworthy.
Trump and his administration raised national security issues, alleging the Chinese-owned company will share sensitive user data with the Chinese government.
"TikTok picked Oracle's new Generation 2 Cloud infrastructure because it's much faster, more reliable, and more secure than the first generation technology currently offered by all the other major cloud providers," says Oracle chief technology officer Larry Ellison.
"In the 2020 Industry CloudPath survey that IDC recently released where it surveyed 935 infrastructure-as-a-service (IaaS) customers on their satisfaction with the top IaaS vendors including Oracle, Amazon Web Services, Microsoft, IBM and Google Cloud…Oracle IaaS received the highest satisfaction score."
"As a part of this agreement, TikTok will run on the Oracle Cloud and Oracle will become a minority investor in TikTok Global," says Oracle CEO Safra Catz.
"Oracle will quickly deploy, rapidly scale and operate TikTok systems in the Oracle Cloud. We are 100% confident in our ability to deliver a highly secure environment to TikTok and ensure data privacy to TikTok's American users, and users throughout the world.
"This greatly improved security and guaranteed privacy will enable the continued rapid growth of the TikTok user community to benefit all stakeholders."
Inq. Acquires Vodacom's Business in Nigeria, Others
inq. Holdings Limited, artificial intelligence service provider, has acquired Vodacom Business Africa's operations in Nigeria, Zambia and Cote d'Ivoire.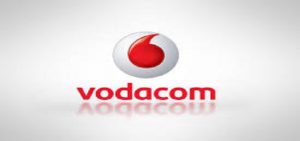 It plans further acquisition in Cameroon subject to regulatory approvals.
Mr. Valentine Chime, managing director, inq. Holdings Limited, said the 100 per cent acquisition of the Vodacom Business Africa's operations in the three countries was in pursuit of the company's dream of building pan-African network that will help in creating better future through digital solutions.
Domiciled in Mauritius, inq. Holdings Limited is a subsidiary of Convergence Partners Communications Infrastructure Fund, a fund dedicated solely to communications infrastructure and related services and technologies across Sub-Saharan Africa (SSA).
Formerly known as Synergy Communications, the latest acquisition has grown inq.'s regional footprint with operations in 12 cities in seven countries across Africa. It has existing operations in Botswana, Malawi and South Africa with an additional investment in Mozambique.
"Under the inq. banner the company will embark on the next phase of building a unified Pan-African cloud and digital service provider, bringing to market a very relevant suite of next generation technology solutions in the fields of Edge AI, SD-WAN/NFV and Cloud,"Chime said.
According to him, with operations in major African cities of Lagos, Abuja, Port Harcourt, Kano, Gaborone, Lusaka, Ndola, Blantyre, Lilongwe, Mzuzu, Abidjan and Johannesburg, the inq. team prides itself on global best practice methodologies customised to local customs in each of the 16 cities, covering different sectors including banking, oil and gas, fast moving consumer goods, mining, health, real estate, information technologies, public sector and logistics.
"Covid-19 has accelerated digital transformation, and inq. is perfectly positioned to deliver intelligent connectivity through seamless delivery of cloud and digital services and  technologies to our clients. We are about simpler, seamless solutions," Chime said.