Customers to Access up N3m in New UBA Credit Card, Flexible Repayment Plans
United Bank for Africa (UBA) Plc, Pan African financial institution, has introduced the new UBA Naira Credit Card to its teeming customers in fulfilment of its promise to ease accessibility to funds and improve the overall standard of living.
With the new UBA Naira Credit Card, customers whose salary accounts have been domiciled with the bank for a minimum of three months and are employees of corporates under UBA's approved counterparty list with minimum net monthly income of N250,000 are in for a stress-free business and personal lifestyle.
They will be qualified to access up to N3m credit, with extremely flexible repayment plans of as low as 10% of their monthly outstanding due.
Specifically, these customers aged between 18 and 57years who apply for the UBA credit card will also enjoy easy access to funds with a revolving line of credit and up to 45 days interest free credit, flexible repayment options; amazing discounts at select merchant locations including Restaurants, Boutiques, among other mouth-watering benefits.
The UBA credit card also allow ATM withdrawals in Nigeria or abroad wherever the Visa logo is displayed while allowing ease of payment of goods and services locally and Internationally on POS/WEB terminals where the Visa logo is displayed.
Sampson Aneke, group head, Digital Banking, UBA, said that as a bank that is interested in the welfare of Nigerians, UBA is always on the forefront of developing products and services aimed at creating wealth, easing living conditions and meeting the needs of its customers all over the world.
He said, "At UBA, we recognise that access to credit is fundamental to the creation of wealth and value in the economy.  Unfortunately, the country has been challenged in this regard with only about 2% of the population presently having access to bank loans.
"It is in addressing these developmental and household challenges that the bank has in recent times developed and introduced a number of unique lending products to the market, with the latest being the innovative UBA credit card."
Aneke who spoke glowingly about all the benefits that the banks' customers stand to enjoy from the credit card explained that the UBA Credit card is currently available as Visa Gold card with a card limit of between N75,000 to N1,000,000 and Visa Platinum card with a limit of between N1,000,001 to N3,000,000 and can be used locally and internationally at any ATM or POS outlet which has the Visa logo, WEB (online), and POS terminals.
"There is an interest free period  of 45 days on POS/Web transactions provided 100% repayment is made on the repayment due date and customers are entitled to 30% (annualized) of their monthly salary as credit card limit subject to the existing Debt Service Ratio (DSR).  The monthly repayment cycle will run from the 15th of every month to the 15th of the next month and the credit card statement showing transactions details within the period and the amount due for repayment will be sent to the cardholders' registered email address," Aneke said.
He explained that to get the card, customers can walk into any UBA branch or visit the bank's website at www.ubagroup.com to download the credit card application form, fill it and submit to the Customer Service Officer at any UBA branch nationwide.
United Bank for Africa is a leading pan-African financial institution offering banking services to more than twenty million customers globally.
With footprint in 20 African countries and presence globally in the United Kingdom, the USA and France,
UBA is connecting people and businesses across Africa through retail, commercial and corporate banking, innovative cross border payments and remittances, trade finance and ancillary banking services.
Banks Begin to Seize Debtors' Funds in Other Banks
Tough times lie ahead for serial bank debtors as there is no a hiding place for them as banks begin to debit their various accounts to settle their debts.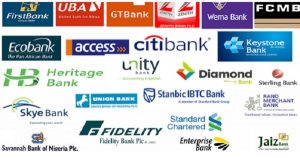 Businessamlive.com reported that Central Bank of Nigeria (CBN) had put in place the global standing instruction which allows them to recover outstanding debts of debtors from other banks.
The rule came into effect on August 1, 2020.
A cross section of Nigerians who spoke on the matter said such a policy was long overdue as the financial industry had suffered abuse from businessmen and customers.
They said the new policy would bring out credible and bad people who deprive banks of their money by refusing to pay back credit extended to them.
Peter Esele, a former president, Trade Union Congress (TUC), said the guideline was long overdue but added that it was better late than never.
He said, "The financial system has been abused and it is baffling that one man would be owing six banks in the same country; it can't happen anywhere else.
"What the CBN is doing now is that it is sanitising the industry and we now actually know who are the real businessmen and the real big men.
"Some men are wealthy from running banks down because a lot of the big men are running banks down."
He said the CBN and the banks should start giving credit score.
Post-COVID-19 Economy: UBA Facilitates $1.5Bn Financing for NNPC, NPDC
United Bank for Africa Plc (UBA), the leading pan-African financial services group, has acted as the lead arranger of a consortium of Nigerian commercial and international banks in a $1.5 billion Pre-Export Finance Facility for the Nigerian National Petroleum Corporation (NNPC) and its upstream subsidiary, the Nigerian Petroleum Development Company (NPDC).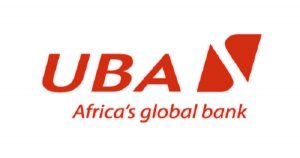 UBA is providing $200 million (Naira equivalent) to support investment growth and liquidity requirements.  The facility will provide much needed capital for investment in NNPC's production capacity, which is of strategic importance to the Nigerian economy and the country's leading source of foreign exchange earnings.
UBA's position as Lead Arranger recognises the Group's strength in structuring and deploying financing to the oil and gas sector, and the depth and liquidity of the Group's balance sheet.
The $1.5 billion facility is structured in two tranches.  The first tranche of $1 billion, to be repaid over a period of five years, will be provided in dollars, with UBA acting as the Facility Agent Bank.
The second tranche of $500 million, will be provided in local currency, over seven years, with UBA acting as Lead Bank, providing $200 million in Naira equivalent.
Both facilities will be repaid from an allocation of 30,000 barrels per day of NPDC's crude oil.
 UBA has a strong track record in the resources sector across Africa, having facilitated oil prepayment deals with the NNPC, including its 2013 $100 million participation in the PXF Funding Limited transaction, and a further $60 million in the 2015 Phoenix Export Funding Limited transaction. 
In Senegal, UBA was responsible for the EUR 240m revolving crude oil financing facility for the Société Africaine de Raffinage and in Congo Brazzaville co-funded the $250m crude oil prepayment facility for Orion Oil Limited.
Other participants in the NNPC deal include Standard Chartered Bank, Afrexim Bank, Union Bank and two oil trading companies, Vitol and Matrix.
Speaking on this most recent support for the Nigeria's petroleum industry, Tony O. Elumelu, UBA Group chairman, stated 'This has been one of the most economically challenging years that Nigeria has witnessed.  With the sharp drop in the price of oil and the ensuing hardship that followed the onset of the Covid-19 pandemic, the private sector must come together and contribute meaningfully to the economy.  This facility is clear evidence of this – UBA is providing investment that will significantly improve Nigeria's production capacity and in doing so also demonstrating the strength, depth, and sophistication of our commercial banking capability.  I believe that together, working with governments, we can create more jobs and more wealth for people, not only in Nigeria, but across Africa'.
The United Bank for Africa is one of the largest employers in the financial sector on the African continent, with over 20,000 employees and serving over 20 million customers. 
UBA operates in 20 African countries and globally in the United Kingdom, the United States of America and France, providing retail, commercial and institutional banking services, leading financial inclusion and implementing cutting edge technology.
Wema Bank Introduces Collateral-free Loan for SMEs
Wema Bank said it has made available SME loan products that are collateral free to support businesses.
A statement from the bank explained that businesses in need of working capital finance could get up to N10 million without collateral to meet their short-term business needs.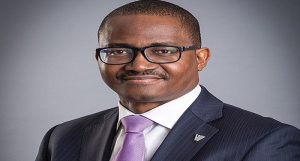 This facility is available for business owners who are in segments such as trade /general commerce, schools, pharmacies, hospitals, clinics and diagnostic centres.
"Also, in the bank's quest to enhance reach and accessibility of these facilities, it has made it available to both new and existing customers of the Bank (including those doing business with their personal names)," it added.
According to the bank, the initiative was to mitigate the impact of the coronavirus pandemic on businesses affected by the virus.
"The bank is offering up to N5 million without collateral and up to 12 months repayment period to businesses that are doing trading or general commerce while school owners can get up to N10 million without collateral with also 12 months repayment period.
"Health sector businesses like pharmacies, hospitals, clinics and diagnostic centres can also get up to N5million without collateral with up to 12 months repayment period to meet working capital needs. In an earlier communication, the bank had stressed how critical it is to support players in the health sector, especially with the realities of the time.
"For us, we will continue to put the health of Nigerians and the safety of our communities first," said Mr Ademola Adebise, the MD/CEO Wema Bank.
He added: "It is our joy to see players in the health sector grow during this difficult time and we encourage them to take advantage of all our support programmes to keep their businesses afloat.
"We have been very thoughtful in how we have approached this, and we will continue to be. Our goal is to provide all the support we can at this time coming from the knowledge that the fight against the pandemic is a collective one, and we all must play our roles," Adebise added.