Cyber Crime Fight Must Be Fought with Technology –Kola
Kola Olugbodi is the managing director of Background Check International, the arrowhead of the background screening industry in Nigeria and also one of the foremost African members of the National Association of Professional Background Screeners firms in Africa. He is a seasoned researcher and statistician with over 20 years experience. He spoke to chike onwuegbuchi on cyber crime and cyber security in the country.
Cyber Crime and Cyber Security

This is a major area in what we do at BCI. We have the flair for always looking for what is missing in our society and then trying to proffer solutions to them. Yes, it was true that we started the first full service background screening company in Nigeria. We also started another first private cyber crime service in Nigeria. Of course, the world over, one of the problems had always been the issue of cyber crime. Problems such as "Yahoo Yahoo" and things like that.
The way debit cards, credit cards, and other ATM cards Pin numbers are hijacked through fake websites of banks, and card switching companies is a clear demonstration of cybercrime in our society. I have received over 4,000 e-mails that Interswitch is upgrading its system and I needed to upgrade my record so I should disclose my pin number and other information which is fraudulent. Unfortunately, many Nigerians fall prey to it, thinking it is authentic and which many are still falling for because these guys have succeeded in cloning the website of companies like Interswitch, MTN and a lot of them keep coming up. This is why when you visit website of any of the banks in Nigeria you see scam disclaimers and scam alerts. This is the reason why BCI started off a cyber crime unit of our business which checks the background of the information you download from the internet and the way you access some things. Many of our people are so naïve including corporate organizations. What BCI cyber crime unit does is to assist organizations in securing their networks. Yes, we know that organizations have their internal network arrangement but technology keeps developing on daily basis. We have a lot of software being generated on daily basis. That is why we are presently proposing to corporate organizations to make sure they embrace our services, which entails helping them check any infiltration from external approach to their websites. Everybody is now talking about e-business and e-commerce and most organizations carry out almost all their transactions online. They need to be sure their network is secured. They need to be sure their network is not vulnerable to hackers who can cause lot of havoc to their businesses. We do more of cyber fencing, cyber policing, helping organizations find out if they are prone to hackers, how vulnerable are they even to their networks being hacked. How vulnerable are they to having their website totally hijacked and getting people tampering with some of the vital things that are involved in their key businesses.
Record of Losses
The truth is that people are losing millions on daily basis, in fact let me say billions of dollars on the internet. Cyber crime is a new wave of crime and it is a very subtle one. It is unlike somebody coming with guns and matchets and you know that oh! a robber is coming or a criminal is coming. It is something that happens like a thief at night that steals without your knowledge. They hack into your system or your network and before you know it almost everything you have laboured for is gone. It is on record that a bank in Brazil had its network hacked into and the bank went from zenith to zero and actually closed up due to the activities of hackers. It is more of an organized crime that goes on in the cyber space. It is also on record that 10 countries have been recognized to always perpetrate these acts. Nigeria falls among the key scammers. More especially in Africa, Nigeria leads the league. It is time people got more IT security conscious.
Fighting cyber crime in Nigeria
In Nigeria, we have come to the reality that cyber crime is a cankerworm eating into the economy of the country. The truth of the matter is that we have few people who can fight this menace. It is eating deeply into the fabric of the economy and I tell you it is affecting banks and individuals. A lot of people have been duped of their hard earned money from the so called "You have won a million Naira," go check the internet and those sites look like the real sites of MTN, Glo and the rest of them. But the truth of the matter is that they are not. These are people who milk people of their hard earned money. We have a few people who can fight or actually detect, track, trace or curb this menace. The key thing is that we have discovered this, and we are still working just as we were able to entrench the culture of due diligence through the background screening of our system in Nigeria, and it is working. The same way is how we will handle the issue of cyber crime. We are going to create a lot of awareness by educating the populace on some of the pranks played by most of the scammers. Cyber crime is not an individual's battle; it is a battle for the whole nation to fight. It is a fight that would be fought on all fronts through trainings and through collaborative effort with government agencies. It is an all encompassing thing that BCI is introducing to our society. When we talk about rebranding, one of the key things that have battered our image is 419. It has moved from 419, scam letters and all those surface mails, it has gone technological. That is why even outside the country, people understand what is called "Yahoo Yahoo" because it started from Nigeria and many are still falling to this trick. The image of this country is bastardized outside because of things like this and it must stop. That is why BCI is here to let organizations know that we are ready to assist them. Let us swallow our prides by asking for help where we need them because we have the expertise, we have professionals in-house who can assist with these things. We have a road map into seeing how we can contribute our quota into making sure there is cyber security in Nigeria.
Law Backing Cyber Security
As at this point, we are aware that there is a
bill to that effect. I know there are men and women of wisdom who know that this is fast becoming a negative "lucrative business" so I know they will act on this. We know the criminals are not waiting for the laws to be enacted, they keep performing their atrocities. What organizations and individuals can do in the interim is to know how to counter some of these attacks. Those are the things BCI has to offer. We want to strengthen their IT networks; we want to strengthen their network security through the things we have been privileged to know. Everybody needs to start policing and ensuring the safety and security of their network. We know there is no legislation yet but of course the "Yahoo Yahoo" guys are being caught on daily basis with the police prosecuting them based on advanced free fraud or whatever. There is always another way for a law to be used in handling it. 419 guys are being arrested world over even as at present. We will not fold our hands until that time, let everybody put due diligence in place in the form of what happens to their network, what happens to their computer, who accessed it and those are the things we know can happen before there is a legislation.
Phishing of Fake Websites
BCI has all it takes to phish all the computers and servers used in perpetrating this heinous crime at the cyber space within two hours. Already, BCI is phishing most of these established fake websites on behalf of some of the organizations that have approached us. There are many myths as to what can be done. For every virus, there are anti viruses. For every fake website, there are anti fake website measures that can be applied and that we are applying. The only challenge is that people are not just aware, that is why we talk more and not just putting scam alerts, it alerts the scammers as well. Let us move beyond scam alert, let's move to the point of addressing some of these attacks. In other countries like in USA where they have a lot of problem with cyber crime, the menace has gradually reduced by the day because they have been able to counter some of these attacks. Those are the things we are bringing into Nigeria so they can be countered.
Governmental Intervention
The very cardinal one that is paramount is let there be legislation against cyber crime in Nigeria. We are aware of the fact that the government is also doing what it can in combating this menace that is why we have some government security agencies now venturing into things like that. The government needs to put things in the right perspective and to be aware that cyber crime can wreck the economy of a nation faster than any other thing. One of the things BCI is offering is to go into collaborative relationships with government agencies that are already working along this line to see how we can come up with best procedures and processes in combating cybercrime. There is going to a lot of training, workshops and development along that line between BCI and some agencies. We have always been told not to think of what the government of our country can do for us, we should always think of what we can do for our country. This is one of the things we can do for our country. We are willing to go into in-depth developmental training even with our colleagues.
About Background Check International
Background Check International was given birth to out of the sincerity to ensure that we have full understanding of either the people we relate with, do business with or even those that we employ. Of course, talking about the genesis of BCI like we call it, it came out of the discovery that recruitment either done by recruitment agencies or done directly by organizations is not complete without a way of confirming the claims made by the people during interview or on their Curriculum Vitea. We have discovered that the more the unemployment in our society kept increasing, the more people got wiser to make sure they survive so that they can actually get all available opportunities.
What BCI does is to take care of such claims. We go into claims verification, the certificates that are submitted by applicants, their professional certifications, their National Youth Service Corps (NYSC) and even going into the area of places where people have worked in the past. We help our clients in confirming one or two things from past employers of applicants or new intakes in companies.
We want to help find out why that person left where he or she was working before taking on this new job. We want to help them find out if he left in the proper way. We want to help them find out more about his personality, his conduct, his character and issues of integrity before crossing over to where he is now. Basically, those are the background screening we do.
We work for quite a number of banks in the areas of them knowing more about their staff, which we call know your employees (KYE) and even more in the areas of know your customers (KYC). We believe all these go a long way in taking care of all aspects of risk management and non- performing loans and not even being able to locate the customer completely. It is all about due diligence, making sure we have facts before we start talking about figures, relating with people and trusting blindly. We need to be sure of who we are relating with.
NCC, Digital Encode Support NITRA Innovative Tech Forum On Post-COVID-19 Strategies
The Nigerian Communications Commission (NCC), Nigeria's telecommunications regulator and Digital Encode, Cybersecurity and Compliance advisory company, have indicated interest to partner with the Nigeria Information Technology Reporters Association (NITRA), the national umbrella body of ICT reporters, as it organizes a forum that will x-ray the industry's future plans for ICT growth post pandemic era.
The event, slated to hold on October 15, 2020, will seek to discuss the needs for a fortified ICT sector after the COVID-19 era, and the level of preparedness of ICT stakeholders to embrace the challenge of being pivotal to the stability and growth of all other sectors.
A statement from NITRA National Secretariat in Lagos indicates that due to the pandemic and need to observe the COVID-19 protocol on social distancing, the event will be held via a Webinar.
This year's theme, "Multi-stakeholder Approach To National Recovery Post-Pandemic", is in line with the annual event's generic theme, 'NITRA Innovative Tech Forum', a contribution by NITRA to the development of Information and Communication Technologies (ICTs) innovations and policies in Nigeria.
Prof. Umar Danbatta, executive vice chairman, NCC is expected to deliver the keynote speech at the event and will throw more light on Federal Government's plans, programmes and policies on post-pandemic strategies using ICT.
Dr. Adewale Obadare and Dr. Seyi Akindeinde, founders of Digital Encode, while accepting to support the event expressed their readiness to offer their expertise in Cybersecurity for organisations to prepare against cyber- attacks with the new normal.
They will also highlight areas that are high risks that need fortification in terms of cybersecurity.
Speaking on the event, Mr. Chike Onwuegbuchi, national chairman, NITRA, noted that as the COVID-19 pandemic continues to leave its negative trails across the globe, economic reboot for countries will not only depend on how well they readapt to the new normal, but also more on their recovery plans.
According to him: "While the federal government has consistently expressed its willingness to set all policies in place to engender growth, and accelerated implementation of these policies, private sector firms have also shown great hunger for the task ahead in post-COVID-19 era.
However, the question that needs to be answered is whether all stakeholders are ready for the required task ahead."
The event will also offer participating companies opportunities to publicize some of their individual efforts at contributing to reacting a soft landing or lifeline for SMEs and other ancillary companies as the pandemic threatens their survival.
Digital Encode is a multi-award winning and leading consulting and integration firm that specializes in the design, management, and security of business-critical networks, telecommunications environments and other Information Technology (IT) infrastructures.
NCC Threatens Illegal Users of GSM Boosters with Arrest, Prosecution
Nigerian Communication Commission (NCC) has warned telecom consumers to desist from using illegal GSM boosters.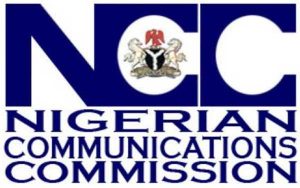 The commission also said that anyone caught using a GSM booster without obtaining approval of a duly licensed network operator will face arrest and prosecution.
GSM boosters are devices that transmit and receive telecommunications signals and can therefore interfere with other radio frequency equipment.
Ikechukwu Adinde, director, public affairs, NCC, said in a notice published on NCC website, that only licensed network operators are allowed to use GSM boosters.
The booster, also known as amplifier or repeater is made up of three main elements – exterior antenna, amplifier, and interior antenna.
They form a wireless system to boost cellular reception
"Members of the public should note that, willful interference with any wireless telegraphy is an offence under Section 16 of the Telegraphy Act, 2004,"it said
The agency said it will not condone any flagrant breach of this law.
It has also enforced measures to prosecute offenders.
Accordingly, monitoring mechanisms have been put in place and anyone caught using a GSM booster without obtaining approval of a duly licensed network operator will face arrest and prosecution.
"Any member of the public with useful information regarding the illegal use of GSM Boosters should contact the Commission on 09-4617000/7351 or send an email to [email protected]," the notice said.
"Individuals desirous of using GSM Boosters should note that they can only do so in conjunction with licensed network operators," it added.
Tizeti Selects Nokia to Provide LTE Fixed Wireless Access Solution for High-Speed internet Services in Nigeria
Tizeti announced that it selected Nokia's Fastmile Long Term Evolution (LTE) technology to enable usprovide superior internet services to over 1 Million subscribers in Port Harcourt, Edo and Ogun in Nigeria.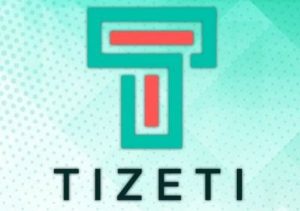 Tizeti will deploy Nokia's AirScale Base Station TDD-LTE and FastmileFixed Wireless Access (FWA) gatewaysto deliver premium internet and Virtual Private Network (VPN) services to Residential, Small and Medium Enterprises (SMEs).
The solution will also enable Tizeti'sto deliver a more robust, high-speedinternet service to subscribers and the flexibility to seamlessly evolve to 5G Fixed Wireless Access when needed.
Nokia's FWA solution enables Tizeti to fast-track broadband access and provide a best-in-class broadband experience to its subscribers.
Nokia'sAirScale Base Stations ensure high-quality connectivity and coverage and enablesTizeti to evolve the network in line with customer demand.
Nokia'sFastmilegateways connect wirelessly to the existing network to createa fastbroadband connection and enhanced Wi-Fi experience in the home.
The Nokia Network Services Platform will help Tizeti to simplify operations and quickly respond to changing market demands.
Kendall Ananyi, Tizeti, said:"We are committed to providing the best-in-class network experience to our subscribers. We are confident that Nokia's proven technology and expertise will help us differentiate our services based on quality. This a crucial project for us as it introduces LTE in our networks and allows us to bring new and innovative services to our subscribers."
Eniola Balogun, Nokia, said:"We are thrilled to work with Tizeti on the initiative to upgrade their network to bring the latest products and services to its subscribers. Nokia Fastmile will help Tizeti to cost-effectively enhance the customer experience.
The project will also enable them to delight their subscribers by providing more reliable data services.
On the other hand, Tizeti will benefit by adding new revenue streams."