Cyber Security Experts Task Organisations to Secure Operation Amid Increasing Threats
Cyber security experts have advised organisations that handle financial services and sensitive user data to proactively adopt measures to protect themselves from the increasing wave of cyber security threats.
They gave this advice on Tuesday at an event, "Secure Enterprise 2019" organised by ITANDT Solutions Limited, a leading software development and IT Security company, in collaboration with International Business Machines (IBM) and Interdist Alliances, a Value-Added Distributor (VAD).
The event which was well attended by leading financial institutions and some other companies, was used to expose new risks and challenges being faced in the cyber world as well as the technologies they could adopt to address them.
Speaking at the event, Mr Akpos Okoro,  MD/CEO of ITANDT Solutions Limited, said today's cyber supply chain has removed the traditional security perimeter as enterprises adopt cloud, mobile, Internet of Things and social technologies.
"There's no such thing as perfect security. An agile and commercially pragmatic approach is essential for the growth and innovation required to thrive in the new world," he said, adding, "If measures are not in place to timely detect and rapidly respond to incidents, irreparable brand damage and financial losses could occur."
At the event, two experts from IBM described how IBM has helped organisations to work ahead of the cyber criminals and also avoid heavy regulatory sanctions.
Ronald Martey of IBM Security Solutions (Central and West Africa) described how IBM top leading Security Intelligence solution, QRadar SIEM consolidates siloed information to more effectively detect and manage complex threats.
According to him, the secret behind QRadar being the solution of choice is mainly because of its Watson cognitive (embedded Artificial Intelligence) ability to fight cybercrime, coupled with its ability to integrate with IBM and other third party components for automated response to intrusion attempts or incidents.
Also, at the event, Khalid Shaban of IBM Security (Middle East and Africa) described how IBM addresses some other challenges, through the use of IBM MaaS360 with Watson, an Enterprise Mobility Management/ Unified Endpoint Management (UEM) Solution.
The solution enables organizations that use mobile devices in the corporate network to achieve desired productivity without compromising control of what users do with such devices while accessing corporate resources.
Khalid also described how IBM Guardian Analyzer helps organizations to confidently demonstrate compliance with GDPR, PCI DSS and other data protection regulations.
It also guides database administrators and managers to proactively detect vulnerabilities and prioritize fixing them before they become big issues.
Mr. Raphael Nwosu, General Manager at ITANDT Solutions Limited also briefed the press on how the company has been empowering the businesses of various organisations in partnership with world leading technology like IBM and Interdist Alliances
Subscribers Seek Free Calls, Data as Palliatives
Telecoms subscribers have appealed to the telecoms companies to provide them with free voice calls, in addition to more data palliatives.
Deolu Ogunbanjo, president, National Association of Telecoms Subscribers (NATCOMS), who spoke during a recent webinar organised by the Nigerian Communications Commission (NCC), said the call became necessary to cushion the impact of the Covid-19 pandemic, which he said, had grounded global economies, and created so much challenges for telecoms subscribers across networks.
Ferdi Moolman, CEO, MTN, recently said the telco alone had provided 3.71 billion free SMS to more than 51 million subscribers across every state of the Nigerian federation; which he said was a projection that 75 per cent of all MTN subscribers, utilised the service while it lasted during the pandemic.
But while commending the telecoms operators for providing free SMS to subscribers, Ogunbanjo said: "Telecoms subscribers in Nigeria are also looking forward to the telecommunications companies in Nigeria to give free voice call and additional data palliatives to subscribers on their various networks."
Ogunbanjo commended NCC for setting up the pace on the consumer rights to seek redress by providing the 6-2-2 Toll-free line.
"The Mobile Network Operators (MNOs) have also done the same by providing the Toll-free customer care lines. He however said unfortunately, this is not so for other companies operating in Nigeria.
In other countries, we all know that companies do provide Toll-free redress /complaint lines as one the consumer's rights to seek redress anytime.
This Redress/Complaint Toll-feee lines should be provided by all companies operating in Nigeria that is expecting some form of feedback /redress on their products and services offerings, as this promotes consumer-centrism," Ogunbanjo said.
He drew the attention of NCC to the unwholesome practice of mobile phone importers and manufacturers, insisting that with a population of over 200 million people and a subscriber base of over 190 million subscribers as at April this year, Nigeria is a very big phones market and as such, all phones coming into Nigeria must be of standard quality and must satisfy the yearnings and aspirations of phone users, particularly as it concerns the phone chargers that come with mobile phones into Nigeria. "All over Nigeria, our electrical wall sockets are the 3-pin-plug type.
However, phone dealers, to our disappointment bring into Nigeria the 2-pin-plug phone chargers, a development that infringes on the consumer's right to product satisfaction in view of the fact that mobile phones are consumer durables," Ogunbanjo said.
He therefore called on NCC to engage mobile phone importers and manufacturers to ensure that all mobile phones coming into Nigeria come with 3-pin quality chargers.
CPN Says 5G Will Drive Economic Growth, Social Inclusion
Prof. Charles Uwadie, president and chairman in council of the Computer Professionals Registration Council of Nigeria (CPN), has said that the adoption of 5th Generation (5G) telecom network will drive economic growth and social inclusion in Nigeria.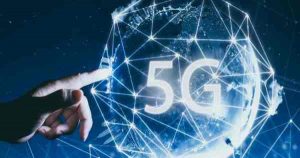 He stated this during a virtual press conference.
Uwadie said that the adoption of 5G had been touted as the next frontier of investment across the world.
He added at the press conference held to announce the agency's 2020 IT Professionals' Assembly and Annual General Meeting that the latest telecom technology could increase Nigeria's Information Communication Technology Sector's contribution to the nation's Gross Domestic Product. But he said 5G's adoption would not be without challenges in Nigeria.
"It is for this reason that the 2020 IT Professionals' Assembly would be considering the technological and regulatory challenges associated with the adoption of 5G viz-a-viz the future of frequency bands, deployment and coverage, device support, security and privacy, digital infrastructure challenges, outdated regulatory policies, removal of impediments to the expansion of digital infrastructures, commitment to actions that promote the long-term growth of the digital economy, misgivings and health concerns against it, among other issues'', he said.
Konga Hosts Discount Party for July Live Auction by 12pm Today
Konga is set to host a discount party for the July and third edition of Konga Last Price, a monthly live online auction pioneered by the foremost e-Commerce brand.
Specifically, the discount party which forms the major theme of the auction holds today, Monday July 6, 2020 from 12pm to 2pm.
Konga Last Price is a monthly digital auction which holds every first Monday. The July edition, which coincides with the celebration of Konga's three-week long 8th anniversary sales extravaganza, is set to witness a discount bonanza.
Konga has gone ahead to further slash starting prices for the auction in order to give shoppers more incentives as part of its anniversary offer.
Today's session, which will commence by 12pm prompt, has seen huge anticipation and excitement from eager shoppers, many of whom have expressed their determination to bargain hard for the products on offer, taking advantage of the reduced starting prices.
For instance, auction starting price for a 350 litres chest freezer worth nearly N130,000 has been pegged at N57,000.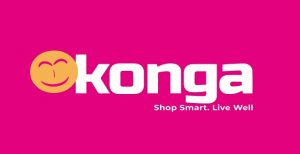 Also, bargain-hungry shoppers can start bidding at N49, 783 for a 1.5hp split unit air-conditioner going for over N110,000 in average retail price in the market.
For smartphone lovers, bid prices for the Samsung Galaxy S10 E will open at a little over N88,000 for multiple units of the device worth nearly N200,000 in the market.
Meanwhile, Konga has put together a wide collection of star products from a variety of categories for the live online auction.
Among the array 0f products that have been lined up for the mega discount sale today are Home & Kitchen appliances such as air conditioners, gas cookers, washing machines; consumer electronics including Home Theatre Systems, TV sets, microwave, sandwich makers and electric kettles, among others; quality FMCG products, mobile phones, computing devices, generators and other power solutions, all from the biggest brands.
Expected attendance for today's discount party and live auction, which will be hosted concurrently across Konga's social media channels on Instagram, Twitter, Facebook and YouTube and the website atwww.konga.com is estimated to gross over 300,000 participants.
The event will feature three sessions – a live auction across Konga's aforementioned social media channels; a timed auction on the Konga website and a flash sale on social media involving no bids which will run concurrently with the social media live auction.