9mobile Offers Cheaper Call, SMS Rates with Hajj Roaming Plan
Muslim faithfuls from Nigeria embarking on Umrah/Hajj to Saudi Arabia have many reasons to smile as the innovative and customer-friendly telecommunication network, 9mobile, has again launched a new season of its Hajj Roaming Offer that affords pilgrims the opportunity to make and receive calls, send and receive SMS texts, and use data at much cheaper rates while in the Holy Land.
Starting from May 1 to August 31, 2019, customers of 9mobile on Umrah and Hajj can stay connected with their families, friends and loved ones as the offer allows them to make local calls to Saudi Arabia for as low as N45 per minute.
The offer, which is available on Mobily and Zain networks in Saudi Arabia, also offers calls back to Nigeria at N70 per minute while pilgrims get 200 minutes free incoming calls upon recharge of N5,000.
With the discounted roaming offer, all customers will also enjoy SMS charges of N35 per page as well as a Pay-As-You-Go (PAYG) data rate of 5kobo per 10kb.
Speaking on the new offer, Vice President Marketing, Adebisi Idowu, said 9mobile takes into consideration the large contingent of Nigerians going for Hajj and the need for them to stay connected with their families, friends and relations at such an important time. That is why 9mobile is offering them discounted roaming rates in Saudi Arabia.
"We are a caring brand that is consistently passionate about the comfort of our customers. Thus, in the spirit of the Holy Month of Ramadan, we thought it good to give our customers who are on lesser Hajj this value adding offer, so they can spend less on keeping in touch, and have a productive stay. With these special discounted rates, 9mobile clearly has the best roaming offer that meets our customers' voice and data roaming needs whilst away in Saudi Arabia", he stated.
Idowu disclosed that, in addition to the discounted voice calls and SMS, prepaid customers will also enjoy data bundles ranging from 100MB to 1GB at very affordable prices thereby staying connected online 24/7.
He said, "The offer is very competitive and there is no access fee applicable before one can enjoy the offer. With free incoming calls upon recharge of N5,000, we believe that we are the network of choice. 9mobile will continue to maintain its commitment to the welfare of its subscribers with the aim of keeping them in touch with their loved ones."
Since beginning of the year, 9mobile has consistently continued to delight its customers with numerous customer loyalty reward programmes including the just-completed Northern Promo and Magic Hour Promo in which subscribers won and are still winning fantastic prizes such as free airtime, smartphones, cash and brand-new cars.
UK-Nigeria Tech Hub Launches Virtual Capacity Building Programmes
The UK-Nigeria Tech Hub has launched amongst others two virtual programmes- the Design School Programme for aspiring product designers seeking to start a career in tech and the Future Females Business School programme for early-stage female entrepreneurs with tech-enabled businesses in Nigeria.
The Design School programme will run for two months and will provide an opportunity for 30 aspiring product designers to undergo an intensive training to equip them with necessary digital and product design skills.
Application for this closes on January 25th 2021 and interested persons can apply using this link- http://bit.ly/DufunaDesignSchool
The Future Females Business programme is targeted at providing 100 early-stage female entrepreneurs with tech-enabled business in Nigeria an opportunity to upskill and gain digital skills aimed at bringing their business to life.
The programme will run for 3 months and will include 10 modules, masterclasses, coaching sessions and guest features of industry experts in Nigeria.
Applications closes on January 25th 2021 and interested persons can apply using this link- https://futurefemales.typeform.com/to/zGzqkKbV
While encouraging interested applicants to apply, Honey Ogundeyi, country director of the UK-Nigeria Tech Hub, said: "These programmes will help promote gender inclusive economic growth as well as upgrade digital skills in Nigeria thereby developing the tech-ecosystem."
The UK-Nigeria Tech Hub works to build high-end digital and entrepreneurial skills, forging partnerships between local tech sectors and international businesses to stimulate digital economies and develop the Nigeria tech ecosystem.
FG Announces New Deadline for NIN-SIM Linkage
Federal Government has extended the deadline for Nigerians to register and link their National Identification Number (NIN) to their SIM cards before February 9, 2021.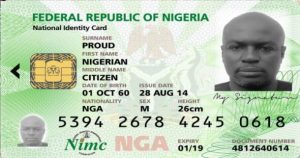 This information was posted on the official Twitter handle of the National Identity Management Commission (NIMC).
The NIMC had initially given a January 19 deadline for those with NIN and February 9 for those without NIN.
The tweet reads: "All Nigerians and legal residents are advised to enroll for their national identification number (NIN) and link them before February 9th, 2021.
Enroll for your national identification NUMBER (NIN) today!!!
"Please remember, NIN enrollment is FREE."
Earlier on Tuesday, the Nigerian Communications Commission (NCC) released a statement signed by Dr. Ikechukwu Adinde, director of Public Affairs.
Adinde said that the Technical Implementation Committee under the Ministerial Task Force has reported significant progress in the ongoing NIN-SIM linkage exercise and the federal government is happy about the development.
At the end of a review meeting on January 18,  the Ministerial Task Force, said that so far, a total of 47.8 million NINs have been collected by the mobile operators. At an average of three to four SIMs per subscriber, this means many millions will be linked up before the deadline in February 2021.
Reacting to the report, Dr. Isa Ali Ibrahim Pantami, minister of Communications and Digital Economy, expressed satisfaction with this commendable achievement. He expressed the Federal Government's appreciation for the commitment demonstrated by all stakeholders and citizens and urged them to submit their NINs before 9th February, 2021 deadline.
The Minister urged the technical team to fast-track the processes so that the project is delivered soonest.
The Technical Committee drew attention to the App developed by Federal Government which allows subscribers to link up to a maximum of seven (7) SIMs to their NIN.
The Minister concluded by reminding Nigerians to secure and protect their NINs, urging subscribers to desist from selling their NINs or allowing others to use their NINs for registration. "For any action committed with the SIM, good or bad, it will be officially traced and attached to the NIN owner," the Minister warned.
Glo Customers to Enjoy Multiple Rewards with Cashtoken Season II
Globacom, telecommunications services provider, has unveiled a new season of its recharge-based loyalty program, GloRewards (CASHTOKEN) for its subscribers.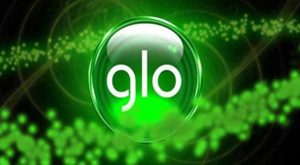 Globacom, in a statement released in Lagos, said that subscribers, just like in the first season of GloRewards program, will earn Cashtokens each time they recharge their lines. Each Cashtoken will give an assured cashback. Also, subscribers stand a chance to win between N5,000 and N100 million in weekly lottery draws.
Providing further details on how the offer works, the telecoms giant said "To enroll for GloRewards, subscribers will Dial *777*6# and start recharging to earn Cashtokens. However, welcome Cashtoken awaits new customers on first recharge of N200 only, after which they will earn more Cashtokens on every cumulative recharge of N1000 during a calendar month similar to other existing customers.".
All Glo subscribers will continue to earn and accumulate Cashtokens as long as they meet the eligibility criteria. Thus, there is no upper limit to accumulating Cashtokens. All cashtokens will be credited in a virtual wallet that is linked to the customer's mobile number.
"Subscribers will be able view and redeem their cashtokens by dialing *6700# to purchase airtime/data, pay electricity bills, pay CableTV bills or other payments. They can also transfer their accumulated cash tokens to the bank and cash out the equivalent value", Glo explained.
The first season which ended in October, 2020, recorded many winners across the country including a Civil Engineering student of Cross River State University, William Ubi, who won N200,000; Warri-based Anthony Iyemi who smiled home with N100,000; Mohammed Tijani, a Kaduna-based farmer, who picked N20,000 as prize; Ugochi Nwabikeze, a businesswoman in Onelga, Port Harcourt, N20,000 and Sarah Sadiq, a student of Ogun State Institute of Technology, Igbesa, N20,000.