Daar Communications Positions for Fifa U-17 Broadcast
Daar Communications, owners of RayPower FM, AIT and DaarSat, has repositioned itself to beam world class Federation of International Football Associations (Fifa) U-17 World Cup, if awarded the host broadcast rights.
The company has assembled state-of-the-art equipment for the broadcast of the soccer tournament holding in Nigeria later in the year; and is bidding for broadcast rights alongside Nigeria Television Authority (NTA) and SuperSports Nigeria Limited.
Fifa is expected to award the host broadcast rights after inspecting facilities in all the three broadcast stations in its last phase of facilities inspection that was slated for last Wednesday.
A facility tour at the corporate headquarters of Daar Communications last Monday showed that the company had acquired six High Definitions (HD) outside broadcast production trailers in all the six match venues in conformity with Fifa requirements, and each of the trailers is fitted with 20 HD camera broadcast.
It has also acquired for the purpose of the U-17 tournament, state-of-the-art C-band/KU-band satellite uplink trucks in all the six match venues. Also available in Abuja, are seven AVL/DSNG Flyway systems in C-band to help assist in uplinking signals.
"In the world, there are only 37 of such trucks and we have four in Nigeria as at today. Each of the outside broadcast production trailers is equipped with a total of 28 units of Thompson LDK 8,000 cameras; 12 units of Thompson LDK 8000 sportscam cameras and 56 units of Thompson LDK 4,000 elite series cameras," said Aleogho Dokpesi, chairman, Daar Communications.
Dokpesi said the company also has professional outside broadcast personnel with requisite knowledge and expertise.
According to him, we have gone this far to prove to the world that Nigeria has the capacity not only to host but also beam world-class event. In short, we want to demonstrate to the world that Nigeria can do it. We want to prove that Daar Communications has what it takes to successfully transmit world class soccer event to the world.
Netflix Moves Against Showmax with Cheaper Mobile only Subscription
Netflix Inc, American Technology and Media service giant, has concluded plans to introduce cheaper, mobile-only subscription in Nigeria and the rest of Africa in order to strengthen its presence in the country and the region as a whole.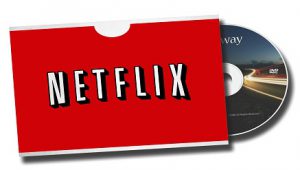 This is seen as a move targeted at Showmax's dominance in the continent.
This is in addition to commissioning more locally produced contents and shows that depict the cultures and experiences of ordinary Africans.
Netflix Inc. became the world's largest subscription-streaming service by flooding the market with popular content that's cheaper than the competition.
However, five years after it got introduced in Africa, the US company is struggling to grow beyond the wealthiest segment of the population, in a continent held back by poverty, piracy and limited access to broadband.
This is expected to greatly increase the competition for the African market with Showmax, the Multichoice subsidiary, which seems to be clearly ahead and has the majority of the market share because of its more local and African content.
It could also help increase its presence in the continent where it is struggling and is still a relatively small player.
According to Digital TV Research, the streaming service firm has only 1.4 million subscribers when compared to about 20 million customers that have been signed up to Multichoice Group Ltd, the leading African pay-TV firm.
With the rapid expansion of 4G mobile networks, the streaming service is given a new channel to get to audiences especially in a country like Nigeria, sub-Saharan Africa's biggest economy and the heart of its TV industry.
Netflix plans to expand the mobile-only contracts permanently if the trials, which began in South Africa and Egypt, becomes a success.
It agreed to deals with South African wireless carriers to add subscriptions to people's phone bills and offers pre-paid vouchers for those without bank accounts.
This is similar to the services that have been adopted by ShowMax, MultiChoice's streaming service.
Netflix is offering subscribers N1,200 ($2.65) a month for its mobile-only service, well below the N2,900 it's been charging for its most basic account. However, the offer is still more expensive than the N250 per month charged by Iroko TV, a streaming platform that has the largest online catalogue of Nigerian Nollywood content giving access to over 5,000 of such movies.
But the income from Iroko's low-price plans hasn't been enough to cover its costs and the company is now scaling back its African operation to focus on wealthier viewers in the diaspora.
Netflix's has moved to avoid the low production values found in a lot of Nollywood output and channel the continent's best talent to develop slickly-made shows across every genre just like its deal with well-funded producers like Nigeria's EbonyLife TV.
TStv Lures Subscribers with N5 Daily Subscription
TStv, a local satellite television network, has said that it will on October 1, roll out pay-per-view services in 18 states to mark the country's independence on October 1.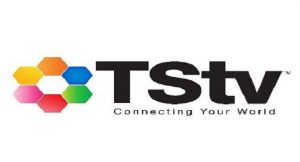 Dr. Bright Echefu, managing director of the company, who said this on Tuesday in Abuja, said that the company had surmounted the challenges it encountered after its launch in October 2017 and was better positioned to deliver quality services to Nigerians.
He said that the pay-per-view entails the minimum of N3 and maximum of N5 daily subscription per channel.
According to him, the company since 2017 went back to the drawing board to address all lapses to give Nigerians value for money and that while services will begin in 18 states on October 1, the remaining states will enjoy services from October 10.
"While we were off the radar, we properly studied the business and we have created a model to fit every Nigerian's desire. We have created the pay as you view model where Nigerians will pay only for the channels they want to watch.
"Nigerians will be able to choose their bouquet by themselves, by choosing only those channels that they want to watch and pay for with a minimal amount per pay; 108 channels are available on our platform and more than 80 of them are High Definition (HD)," he said.
Echefu also said that as a gift to Nigerians for their steadfastness and understanding, the company had made the Grande Sports Extra Channel and some other local channels free to all Nigerians for one year.
While saying that Nigerians would be able to enjoy the ability to pause the decoder when not in use for a long period, he however, said that to safeguard against abuse, genuine reasons must be given for pausing the services.
He also commended the Federal Government for giving the company the desired support to start again after the challenges that led to its failure when it was first launched.
UBA Launches 'RED Radio', New Online Entertainment Platform
United Bank for Africa, (UBA Plc), Pan- African financial institution, has continued to lead in innovation with the launch of its dynamic and creative Online Radio channel – RED Radio.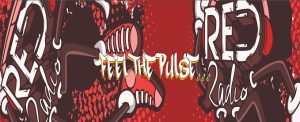 RED Radio, powered by UBA is a lifestyle web platform that has been set up to inform, educate, entertain and to bring to the fore, the best of Africa.
Much like its sister platform, REDTV, RED Radio is expected to showcase the best in lifestyle, entertainment, music, news, comedy and fashion.
Speaking on the launch of RED Radio, Tony O. Elumelu, group chairman of UBA,  applauded the creative initiative, emphasising that UBA is a financial institution always ready to support  creativity and entrepreneurship. The 2020 Time 100 most influential person in the world who has committed USD100 million to empowering young entrepreneurs across Africa said about RED Radio, "Creativity and innovation are a powerful combination and every detail in an art piece is important and meaningful. This applies to growing businesses and budding entrepreneurs. You will encounter challenges, like I did, but each experience is a lesson that brings you closer to your goal. That is the beauty of creativity."
Continuing, Elumelu remarked, "There are many ways to make something beautiful, to make a sound interesting or to bring a story to life. You can define your expression, and today, as UBA's RED Radio launches, I wish Bola Atta and her enterprising team many successes through this beautiful medium of expression."
In appreciation of the support of UBA Group Chairman for the exciting creative initiative, Bola Atta, UBA's group head, Corporate Communications, said 'just like, REDTV which is Africa's leading  online entertainment network, RED Radio is positioned to fast become the foremost online radio platform in Africa'.
Also expressing his delight, UBA's Brand Ambassador and star boy, Wizkid, said, "I am never too busy for my UBA family as he granted an exclusive interview on one of the station's flagship shows 'On the Street' where he spoke extensively about his upcoming album and what his fans should expect from him in the coming weeks.
RED Radio promises to bring rich and engaging content that will keep its audience coming back constantly for vibrant and robust entertainment. Listeners can tune in to www.itsredio.com 24/7.